Breathtaking image quality is only part of the FZ952's appeal, gushes a star-struck Steve May
av info
PRODUCT: 55in Ultra HD/HDR OLED TV
POSITION: The FZ952 is Panasonic's premium 2018 option
PEERS: Sony KD-55AF8; Samsung 55Q9FN
PANASONIC TX-55FZ952B Review – Panasonic's ownership of Universal Studios in the 1990s may have been short-lived, but it's had a lasting impact on the way the brand makes TVs. That strategic purchase of the movie studio led to the creation of its Hollywood Labs R&D operation, and deep ties with creatives, in particular colourists, who have helped fine-tune its displays on a mission to replicate the images seen in professional mastering suites.
You may also like:
7Review earns Amazon affiliate commissions from qualifying purchases. You can support the site directly via Paypal donations ☕. Thank you!
See also TOP Televisions
and The best OLED TV deals 2022: get an awesome OLED at the lowest price
But in a year when LG, with its 8 Series models, and Sony with the AF8, are making sizeable OLED waves of their own (and Philips has joined the fray with its 803 TV), can this well-connected HDR hot-shot claim top-billing amongst the OLED elite?
The FZ952 premieres in two guises, the 55in model reviewed here, and a step-up 65-incher. Don't be too surprised, though, if a 77in stablemate makes a cameo soon. And if you see references to an FZ950 model elsewhere, it's the same set sans a Freeview Play tuner.
Design-wise, the TV is understated. Panasonic has adopted a clean, unfussy look. The screen trim is slight, while the pedestal, with bolt-on soundbar, supports it like an end-of-pier magician.
Cosmetically this Dynamic Blade Speaker (to give it its full moniker) is a perfect match. It attaches directly to the central pedestal, audio routed via a bespoke lead. And the speaker has considerably more clout than the first Blade; Panasonic says it has boosted onboard power by as much as 40 per cent.
Note that if you want to wall-mount the TV, an alternative bracket is provided in the box, which orientates the soundbar downward.
Connections include four HDMI inputs, all HDCP 2.2-enabled. However, as has seemingly become commonplace, only two (inputs 1 and 2) are full bandwidth. They're joined by three USB ports (one a fast v3.0), an SD card reader, component and phono stereo audio inputs, and a digital optical audio output for external sound system use. There's also Ethernet as well as on-board Wi-Fi.
When it comes to tuners, there's a choice of Freeview HD or Freesat HD. The Freeview programme guide features a PIP window with audio, and offers seven-day roll-back functionality.
In line with previous Panasonic range-toppers, the FZ952 comes with two remote controls – a nicely finished IR doofer and a Bluetooth touchpad model.
PANASONIC TX-55FZ952B Review: Jaw-dropper
The FZ952 doesn't take long to elicit a huge grin. Panasonic has taken a different approach to its rivals when it comes to colour processing and HDR, and the result is mesmerising. The set looks jaw-dropping right from the box – but don't get distracted.
Available image modes are Normal, Dynamic, Cinema, THX Cinema, THX Bright Room, True Cinema, Sport, Custom, plus Professional 1/2 (ISF), which is possibly a bigger choice than most will want. The Normal preset is the best option for watching in rooms with typical levels of ambient light. The Dynamic mode over-saturates, but not always in a bad way – animation in particular can look really engaging via this enhancement.
However, with non-HDR content (and that's going to be the bulk of what you watch, unless you're already a card-carrying 4K snob), the THX Cinema and True Cinema modes suffer from a significantly reduced level of luminance (down to as little as 30 per cent). They shouldn't be viewed in anything other than full dark-room viewing conditions. To be honest, I probably wouldn't use them at all. Owning a panel like this and watching HD SDR on the THX setting is akin to buying a Ferrari in order to drive under the speed limit.
The smart money says stick with Normal, but for additional pizzazz, set peak luminance to maximum.
And when displaying 4K HDR content, this is exactly what you get – all the FZ952's image presets deliver full-panel luminance and contrast with HDR, and the differences between the various presets are less pronounced. Here the FZ952's True Cinema mode replicates the same UHD
Panasonic's standard IR remote flaunts a silver finish
When wall- mounted, the Dynamic Blade Speaker lies flat
image characteristics of a Hollywood mastering monitor, but still requires a dark theatre to really impress.
Helpfully, you don't have to delve into the menus to swap between picture modes. The Picture button on the remote can be customised, using a check box list of all the available presets to give swift access to preferred settings.
PANASONIC TX-55FZ952B Review: Colour artistry
Perhaps the most obvious trait of the FZ952 is its lustrous colour presentation. From regular Blu-ray and Sky Q HD, to OTT streams, there's a vivacity here which would delight even van Gogh. At the heart of the set is a second- generation Panasonic HCX Studio Colour video processor. The screen also employs Dynamic LUT (Look Up Table) technology, which constantly analyses picture information in order to improve colour accuracy.
HDR support covers HDR10, HLG and HDR10+.
The latter is an open dynamic metadata standard that warrants a closer view. Unfortunately, there's not much to see at the moment.
HDR10+ is positioned as an alternative to Dolby Vision.
It does much the same thing, analysing content on a scene-by-scene basis to provide the most accurate tone mapping information. There are some secret-sauce differences between it and Dolby Vision, but nothing to get too hung up about. For example, HDR10+ has a roadmap that allows it to move to 12-bit colour encoding, as and when panels become a reality. At the moment 12-bit Dolby Vision downscales to everyday 10-bit.
The real problem is that there's no appreciable HDR10+ content. Amazon ostensibly supports and delivers such streams, but as they are not overtly flagged there's no immediate way to tell if you're watching HDR10 or its dynamic cousin. HDR10+ discs are still awaited.
The FZ952 doesn't support Dolby Vision. But this does at least allow us to judge the its HDR performance at face value – and in that respect it doesn't disappoint.
The best-performing HDR TV yet from Panasonic, peak luminance was measured at around 750 nits using a 10 percent HDR window. Reducing this to a smaller 5 per cent
With this Panasonic TV, HD looks remarkable. Images are pin-sharp, edges smooth and textures almost amplified
window saw HDR peaks jump to around 900 nits. Given that most specular highlights are extremely small (imagine fireworks, glinting reflections, lighting VFX) this set should easily cope. And with some HDR content, it won't need to tone map at all.
Luke Cage (Netflix) is a beautiful-looking HDR show, with intricate lighting effects and a rich colour palette. The FZ952 does a marvellous job with this, crafting images that are always dramatic and dynamic. Unsurprisingly for OLED, black level performance is solid and inky. But more importantly, the TV's near-black rendering is peerless. Subtle shadow and texture is preserved, adding real depth to the image.
This applies with both HDR and SDR content. In the Season 4 finale of The Flash (Sky One HD), a beautifully created sequence set inside the villain's consciousness is virtually monotone but peppered with bright lights and lens flare. The FZ952 has the talent to turn this into a convincing faux HDR experience.
And while post-apocalyptic SF adventure The 100 (E4 HD) can look a bit like a poorly-lit smoosh on LED LCD screens, seen on the FZ952 there's incredible detail retained in the desolate shadows and twilight action sequences. In fact, I don't think I've ever seen this show look better. With this Panasonic TV hi-def looks remarkable. Images are pin-sharp, edges smooth; texture seems almost amplified.
Motion handling is also a cut above what I've come to expect from Panasonic. It's IFC (Intelligent Frame Creation) engine has a reputation for being heavy-handed, but here on its Min setting, the screen presents fast-moving detail without punishing artefacts. A Summer of football and athletics provided my sample with plenty of opportunity to shine, and it kept images wonderfully clear throughout.
I wasn't distracted by any horrible MPEG fug around pumping limbs.
For 24fps movies, try the Custom IFC setting, with Blur on 8 and Smooth on 1. Panasonic also offers a Black Frame Insertion mode. This may measure well but is unusable, as it darkens the picture and introduces overt flicker.
PANASONIC TX-55FZ952B Review: Same old smarts
There are no significant changes to Panasonic's Smart OS. Now at v3.0, the My Home Screen platform has seen some minor tweaks, but remains essentially the same, with its trio of buttons on the home page that can be augmented with additional shortcuts to services. Thanks to Freeview Play, catch-up TV support is comprehensive, with BBC iPlayer, ITVHub, All4, My 5, BBC News, BBC Sport and UKTV Play all available. Other apps include Netflix, Amazon Prime Video, YouTube and Rakuten TV.
The FZ952 isn't just for binge-watching.
It's also a cracking display for gamers. Play in Normal mode, and image lag is poor at 106ms. However, activate the Game mode (where IFC is completely disabled) and response time improves to a frag-friendly 21ms.
Audio quality, thanks to that integrated Dynamic Blade Speaker, is first-class. The Technics-tuned soundbar uses four woofers, four mid-range drivers and two tweeters (plus passive radiators). The resulting presentation is clean and well-defined, with a revealing mid-range and decent low-frequency extension. The only sonic downside to the FZ952 is that it's not Dolby Atmos compatible. AV enthusiasts would doubtless value a screen able to route out a Dolby Atmos bitstream from either its onboard VOD apps or from a connected set-top box.
PANASONIC TX-55FZ952B Review: Outstanding OLED
The TX-55FZ952B is massively impressive. In terms of picture prowess, it's probably the best OLED I've seen to date, thanks to a combination of supreme sharpness and contrast, and outstanding colour performance.
Its HDR chops are considerable, too. This is Panasonic's finest 4K display, and certain to be a contender when we get to end-of-year celebrations
PANASONIC TX-55FZ952B Review: VERDICT 5/5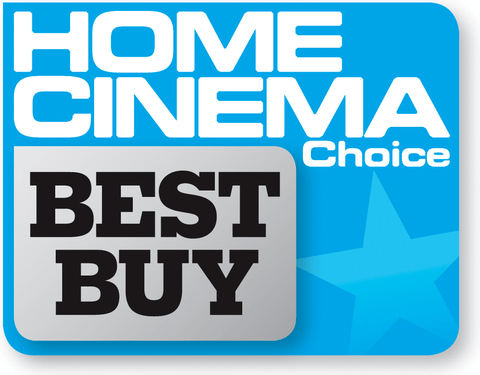 Highly Recommended
PANASONIC TX-55FZ952B Review
With its superb colour fidelity and refined HDR, this Panasonic is an AV-Holic's dream. Add a Technics soundbar and advanced Smart OS, and you get something special.
Add your review
Best PANASONIC TX-55FZ952B prices in the US ?

$

139.99
1 new from $139.99
in stock

Best PANASONIC TX-55FZ952B prices ?
MORE DEALS

See also TOP Televisions
and The best OLED TV deals 2022: get an awesome OLED at the lowest price
PANASONIC TX-55FZ952B Review: SPECIFICATIONS
3D: No 4K: Yes. 3,840 x 2,160 HDR: Yes. HDR10; HLG; HDR10+ TUNER: Yes. Freeview HD (Freeview Play); Freesat HD CONNECTIONS: 4 x HDMI inputs; 3 x USB; optical digital audio output; Ethernet; component/composite AV; SD card; headphone output SOUND (CLAIMED): 80W BRIGHTNESS (CLAIMED): Ultra Bright Panel' CONTRAST RATIO (CLAIMED): Ultimate Contrast' DIMENSIONS (OFFSTAND): 1,228(w) x 713(h) x 62(d)mm WEIGHT (OFFSTAND): 21kg
FEATURES: Built-in Wi-Fi; USB multimedia playback; SD card multimedia playback; Technics-tuned Dynamic Blade Speaker; HCX processor; IFC with Black Frame Insertion; ISF calibration; THX certification; My Home Screen OS
PANASONIC TX-55FZ952B Review: PARTNER WITH
PANASONIC DMP-UB820:
When HDR10+ platters finally arrive, Panasonic's upper-tier deck will be able to play them – as well as Dolby Vision titles. Connections include dual HDMI outs and a 7.1-channel analogue audio output.
3. A central pedestal lifts the FZ952's panel above its soundbar
4. Tuned by Technics, the speaker claims an 80W power output
5. The second remote offers a touchpad, mic and the essential control keys