The size and price tag of this 4K HDR flat screen certainly make it look tempting on paper. But can it keep its appeal once John Archer has put it through its paces? Read our HITACHI 75HL16T64U Review.
THE APPEAL OF the Argos-exclusive Hitachi 75HL16T64U is brutally simple. It gives you 75 inches of native 4K, HDR-capable pictures. It quickly becomes apparent, though, that its bigscreen bargain status comes with some pretty hefty performance strings attached.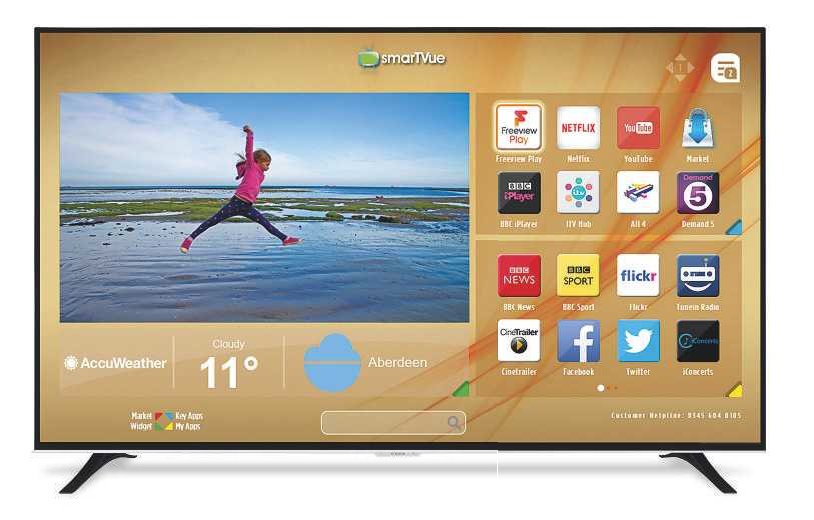 You may like also:
For starters, the design is largely uninspired. The frame is wider than most and wears a dull black finish, while its feet are just there to do a job rather than look stylish.
The rear of the TV sports four carry handles – the first time I've seen these outside of the commercial display world for years. They do aid setup, though, even if they make wall-hanging the set pretty much impossible.
7Review earns Amazon affiliate commissions from qualifying purchases. You can support the site directly via Paypal donations ☕. Thank you!
Connections are decent for the 75HL16T64U's money, with highlights being three HDMI inputs and two USBs. Two of the HDMIs handle 4K HDR feeds, but they don't have the capacity to retain HDR support when playing the 60fps images of Billy Lynn's Long Half-Time Walk (4K BD). The only HDR format supported is HDR10.
Surprisingly for its price, this megascreen
PRODUCT: Affordable 75in LCD TV with 4K HDR
Position: The most premium screen in Vestel's Hitachi-branded UK range
PEERS: Hisense H75N6800UK
offers a decent smart TV platform that includes support for Netflix and YouTube, as well as the catch-up TV portals for all of the UK's main services within the Freeview Play wrapper.
The Netflix app supports 4K and HDR, but YouTube only seemed to work in HD SDR. Note that there's currently no Amazon Video.
Making hard work of HDR
The most important thing you need to know about the 75HL16T64U's picture performance is that it's pretty much a bust with high dynamic range. The set can't sustain nearly enough average or peak brightness to deliver a true HDR effect. It also clips quite severely, robbing the brightest HDR areas of almost all detail.
Watching Elisa's night-time journeys to work in The Shape Of Water on 4K Blu-ray reveals a pretty dramatic lack of contrast with HDR content. Dark areas appear washed out and grey, and there's some obvious yellow backlight 'creep' in the corners and sides of the image.
The Shape Of Water's rich, thematic colour palette also catches the TV out. Despite the panel claiming to support a wide colour gamut, colours are flat, murky and unnatural. They're affected, too, by an unpleasant yellow undertone that I could find no means of completely calibrating away.
The smart platform includes a 4K HDR Netflix app
While the set struggles badly with HDR, it's better with 4K SDR than you might perhaps expect. Such pictures – as delivered, for instance, by Better Call Saul on Netflix – are crisp and sharp, and are impacted surprisingly little by motion blur. Colours gain a more natural feel, and, ironically, feel richer too.
Black levels, though, are still a problem.
So much so that it's not just dark sequences that look greyed over; pretty much any interior scene has its colours muted and depth reduced by the amount of greyness pervading the screen. You can still see pools of excess lighting in the corners, too.
Other issues noted during my tests were limited viewing angles, some so-called 'dirty screen effect' during pans across bright skies or football pitches, and pretty basic 4K upscaling that leaves HD sources looking rather soft and noisy.
The 75HL16T64U's sound is respectable, however. It can go decently loud, benefits from a fair amount of bass, and handles treble details without sounding harsh.
Sizing it up
If you're motivated by screen size and screen size alone, then thanks to its 4K sharpness and decent SDR colour performance, you could consider buying Hitachi's 75HL16T64U. Partner it with a product that's good at stripping HDR out of 4K Blu-rays, such as one of Panasonic's premium 4K players, or stick to an SDR diet, and the sheer vastness of its panel may make up for its average blacks.
But an inability to handle HDR material in any pleasing way may lead to a reluctant conclusion no home cinema fan likes to reach: that sometimes size isn't everything
VERDICT
HITACHI 75HL16T64U Review
While it's better than you might expect with 4K sources, this megascreen comes a cropper with HDR and has average black levels.
Add your review
SPECIFICATIONS
3D: No 4K: Yes. 3,840 x 2,160 HDR: Yes. HDR10 TUNER: Yes. Freeview HD CONNECTIONS: 3 x HDMI inputs (2 x 4K/HDR capable); 2 x USB; RF input; Ethernet SOUND (CLAIMED): N/A BRIGHTNESS (CLAIMED):
N/A CONTRAST RATIO (CLAIMED): N/A DIMENSIONS (ON STAND): 1,684(w) x 1,026(h) x 370(d)mm WEIGHT (ON STAND): 37kg
FEATURES: Built-in Wi-Fi; USB multimedia playback; network multimedia playback; SmartVue smart engine; Freeview Play built-in; noise reduction; skin tone and colour shift options