42 -inch OLED TVs Great things do come in small(er) packages -but which TV is greatest?

Words: Simon Lucas, Steve May
Do you remember when 42-inch was a pretty big size for a TV? Safe to say those days are gone – the average screen-size in the UK these days is almost 55 inches, and it's only going one way. Read our PANASONIC TX-42LZ980 vs LG OLED42C2 vs SONY XR-42A90K.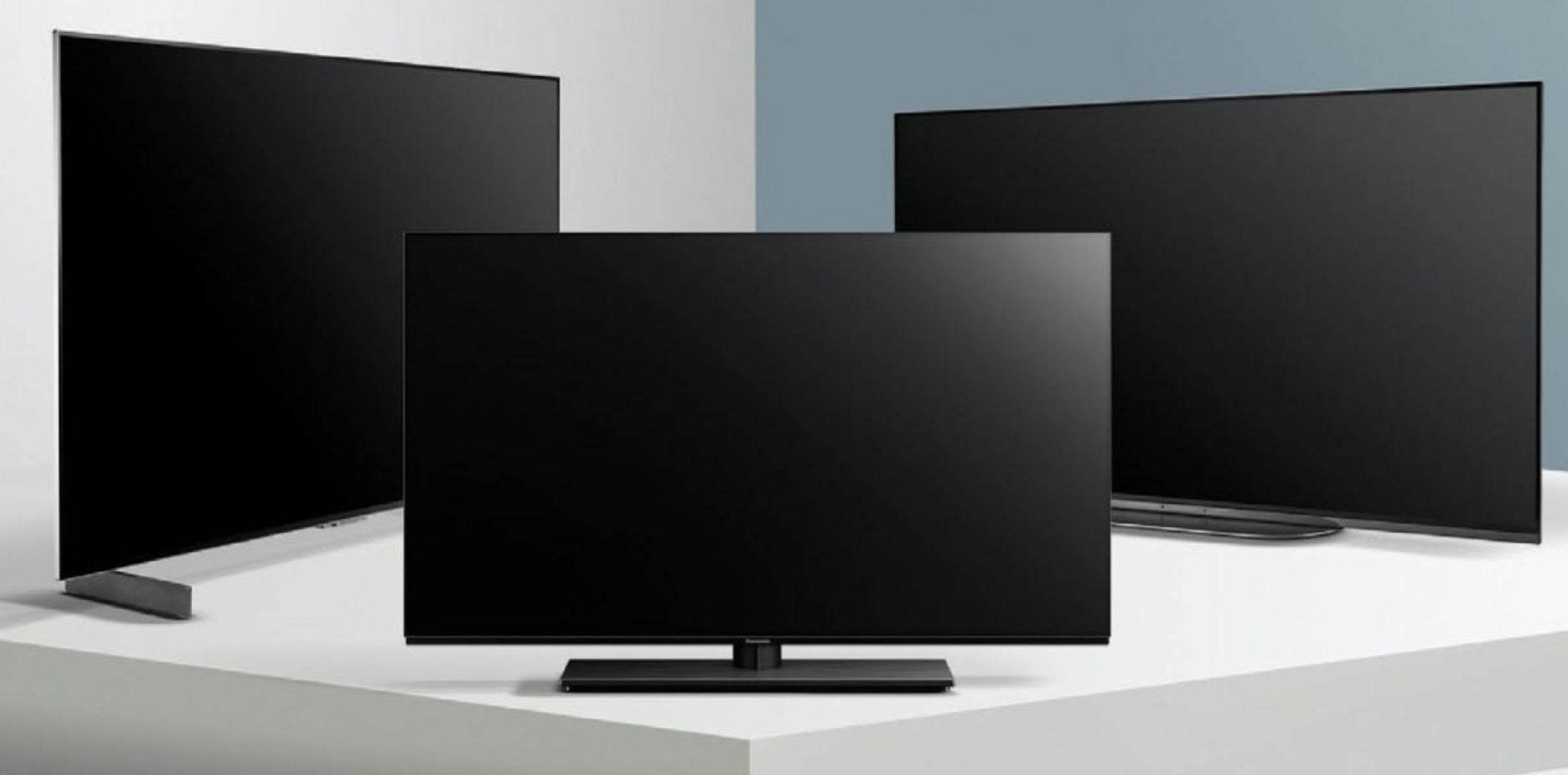 But what if you want a high-performance, great-to-watch TV as a second screen? Or for a smaller room? What if you just don't fancy a great big television but nevertheless want your new TV to do the image-quality business? Until quite recently, the 'premium' 42-inch TV didn't really exist – manufacturers didn't seem to think the market existed. But lately, every one of the biggest hitters -LG, Panasonic, Philips, Samsung and Sony – has woken up to the customer who wants a premium product at a manageable size. And so suddenly you're spoiled for choice where high-end 42-inch TVs are concerned.
The three 42-inch OLED TVs we've selected here represent the current state of the art. Extraordinary picture quality is the headline, of course, but all three of these TVs go the extra mile where the user interface, the gaming experience and straightforward pride of ownership are concerned too. Just because you're not in the market for a super-sized TV, that's no longer a good reason for you to be shortchanged in any respect.
WHATS ON TEST
Bottom Line
specs
website
LG OLED42C2
Bottom Line
LG is the source of all OLED TV panels, so it seems only reasonable that it should be among the first manufacturers to take these titchier screensizes seriously. The 42C2 is specified to compete, priced to catch the eye and designed to look good in any room in the house.
specs
Panel
3840 x 2160 120Hz OLED
HDR
Dolby Vision IQ
Sound
Dolby Atmos
OS
webOS Smart TV
Voice assistant
Alexa, Google Assistant
Connectivity
HDMI x4, USB x3, ethernet, optical digital audio out, Wi-Fi 5, Bluetooth 5
Dimensions
932x577x170mm
Weight
10.1kg
Sony XR-42A90K
Bottom Line
The A90K gives you lots of connection options (including Wi-Fi and Bluetooth), it can connect easily to an existing Audio Pro network of speakers, functions can be controlled by on-board buttons, and you get around 11 hours between charges.
specs
Panel
3840 x 2160 100Hz OLED HDR Dolby Vision
Sound
Dolby Atmos
OS
Android TV
Voice assistant
Google Assistant, Alexa
Connectivity
HDMI x4 (HDMI 2.1 x2, eARC x1) USB, composite video, digital audio out, Wi-Fi 5, Bluetooth 4.2
Dimensions
933x551x225mm
Weight
16.4kg
WINNER
Panasonic TX-42LZ980
Bottom Line
The LZ980 range isn't Panasonic's flagship by any means – but you don't need to spend long in its company to realise it's a deeply accomplished TV and a pleasure to watch.
specs
Panel
3,840 x 2,160 OLED
HDR HDR10+ Adaptive, DolbyVision IQ
Sound
Dolby Atmos OS my Home Screen7.0
Voice assistant
Alexa, Google Assistant
Connectivity
HDMI x4 (HDMI 2.1 x2, eARC x1), USB x3 (USB 3 x2, USB 2 x1), digital audio output, headphone output, Wi-Fi, Bluetooth
Dimensions
599x933x250mm
Weight
17.5 kg
LG OLED42C2
The LG C2 delivers a clear step up in picture quality over the older model, and offers future
The LG C2 is a mouth-watering update to one of 2021's biggest TV hits, the LG C1. The newer version ushers in a new era for the C-series OLED TVs, being the first range to feature a 42-inch version. However, there was a sobering increase in the price tag, and it's important to note this set doesn't get the brightness improvements larger models do.
Most C2s deliver a significant advance in picture quality over the LG C1… but that is heavily caveated at this size. While larger model C2s deliver HDR peaks upwards of 810 nits – thanks to some clever algorithmic trickery that identifies where images on screen need more energy for brightness – this feature is absent on the 42-inch model. So it only offers the 750-nit peak of the LG C1 – still very respectable, but there's no question that the 55-inch and up models deliver visibly more HDR punch.
Fortunately, the set's Alpha 9 Gen 5 chip still has the processing chops to execute a variety of far-reaching image enhancing techniques. This includes AI object enhancement, which aims to separate foreground elements from their background to process them, for a greater sense of visual depth, and dynamic tone mapping.
7Review earns Amazon affiliate commissions from qualifying purchases. You can support the site directly via Paypal donations ☕. Thank you!
See also TOP Televisions
and The best OLED TV deals 2022: get an awesome OLED at the lowest price
Upscaling has enjoyed a big boost too, thanks to smarter machine learning. Normally we try to avoid SD channels at all costs, but the C2 does such a fine job of making them watchable, we might actually start paying attention.
There's no question the larger models deliver visibly more HDR punch enhancements
When it comes to sound, the LG C2 lacks the immersive speaker array you get from something like the Samsung QN95B, but it does a surprisingly decent job with what it has. Select AI Sound Pro and the TV adds a level of sonic brightness to its presentation. Rather cleverly, audio appears to project forward from the screen, rather than directed down from the base of the set.
The LG C2 is astonishingly slim and surprisingly light, a result of a change in materials which brings rigidity to the back panel without excessive weight. The panel itself has a whisper-thin border, so there's little to distract you from its images.
Thanks to its all-new Alpha 9 Gen 5 processor, LG has managed to deliver a new level of picture performance from the C2 OLED. Its 4K images are refined and smooth, and upscaling has never looked better. But while it's wonderful that LG has introduced a 42-inch OLED for the first time, the fact the 42-inch and 48-inch versions don't get the extra brightness means they don't get quite as much praise heaped upon them by us.
With razor thin bezels, there's very little to distract you from the picture – which is a real plus, given the C2's deft AI processing and upscaling
SONY XR-42A90K
Small and often mighty – but the sound can't match the picture's highs
While it's the smallest OLED TV in Sony's line-up, the XR-42A90K is a small screen at quite a big price, meaning it's going to have to justify itself beyond the fact of its usefully titchy screen size. So what is it about the 42-inch A90K that yells 'premium product'?
There's very little downside to the images the Sony delivers. The colour balance, for example, is getting on for exquisite. The A90K's images are vibrant, authentic and offer extensive colour volume, but they never look anything other than natural and convincing. Motion control is equally accomplished and equally persuasive.
About the only area where the A90K is less than utterly convincing is brightness. Smaller OLED screens can't generate much punch where brightness is concerned, and it's certainly noticeable here. The white shades the Sony can generate are as detailed and as nuanced as all the other colours and, against its typically deep black tones, contrasts are strong. But in terms of straightforward brightness, the Sony is underwhelming.
As far as audio performance is concerned, the A90K is the latest Sony OLED range to use actuators to 'excite' the screen to the point it becomes a speaker – meaning it has no visible sound system. On the plus side, it delivers a direct, distinct and
The colour balance is exquisite. There's vibrancy to its images detailed sound, with plenty of eloquence through the midrange to ensure dialogue is always coherent. The negatives centre around the lack of low-frequency extension and power, and the fairly small-scale nature of its overall presentation.
At 57mm deep the Sony could be more discreet – so in the absence of much of that fabled OLED slimness, it's just as well the A90K has appeal beyond its physical appearance. It looks good from dead ahead, though: the bezels surrounding the screen are minimal, and the stand both looks and feels good and is usefully compact.
There's a lot to be said for a (relatively) small TV that has so many performance highlights as the Sony XR-42A90K – and where it's good, it's very, very good indeed. The lack of power where brightness is concerned may worry some prospective buyers, while the optimistic asking price would worry virtually anyone. But if what you want is a high-performance OLED TV that's sized to fit pretty much anywhere, well… it's going to cost you. But it's worth it.
Picture edges are properly defined and rendered – even when the on-screen depth-of-field is significant, the Sony is always assured
PANASONIC TX-42LZ980
The TX-42LZ980 is a stunning set and offers 42-inches of OLED finery espite turning out some of the best pound-for-pound televisions ever made, Panasonic has never seemed all that keen to make a fuss about midrange TVs like the TX-42LZ980. But that doesn't mean we can't instead…
First thing's first: because this is a Panasonic TV, it's compatible with every meaningful high dynamic range (HDR) standard, including HLG, HDR10, HDR10+ Adaptive and Dolby Vision IQ – which puts the likes of LG, Samsung and Sony to shame. It's also fitted with the company's high-achieving HCX Pro AI picture processing engine, which was developed in collaboration with Hollywood creatives.
Given the right stuff to work with (a 4K UHD Blu-ray disc of Denis Villeneuve's Dune, say), the TX-42LZ980 doesn't take long to reveal itself as a subtle, faithful and remarkably refined picture-maker. No subtlety of tone or shade is too minor to elude it, and even in scenes of what might at first appear uniform colour, the LZ980 has no difficulty in offering variation and insight. Its images look natural and believable to the point it makes some perfectly capable rivals look overprocessed.
Its images look natural, making perfectly capable rivals look overprocessed
It's not the brightest OLED TV you ever saw, to be sure, but the white tones it generates are clean, detailed, and carry just as much variation as the rest of the colour palette. In conjunction with its typically OLED black levels, contrasts are wide and convincing – and black tones are properly differentiated.
Sound, by way of contrast, is a bit of a non-event. There's no hardness to the sound the LZ980 makes, even when played loud, but neither is there much in the way of body. There's a hollowness to its audio presentation that makes everyone sound as if they're struggling for breath.
However, it does feature easily Panasonic's best smart TV interface so far. My Home Screen 7, as it's called, features every worthwhile streaming and catch-up service app, is simple to navigate and doesn't hog the entire screen when it's running.
Overall, the Panasonic TX-42LZ980 is an excellent television. Its naturalistic, polished and entirely convincing 4K images are among the most absorbing around. It's well made, has a smart TV interface that's as grown-up as the pictures it serves up, and it ultimately makes a very strong case for itself indeed.
In case you fancy wall-hanging your new TV, it's worth noting this Panasonic is, to all intents and purposes, 67mm deep. Which is quite a lot for an OLED
VERDICT:
THE OVERALL WINNER IS… PANASONIC TX-42LZ980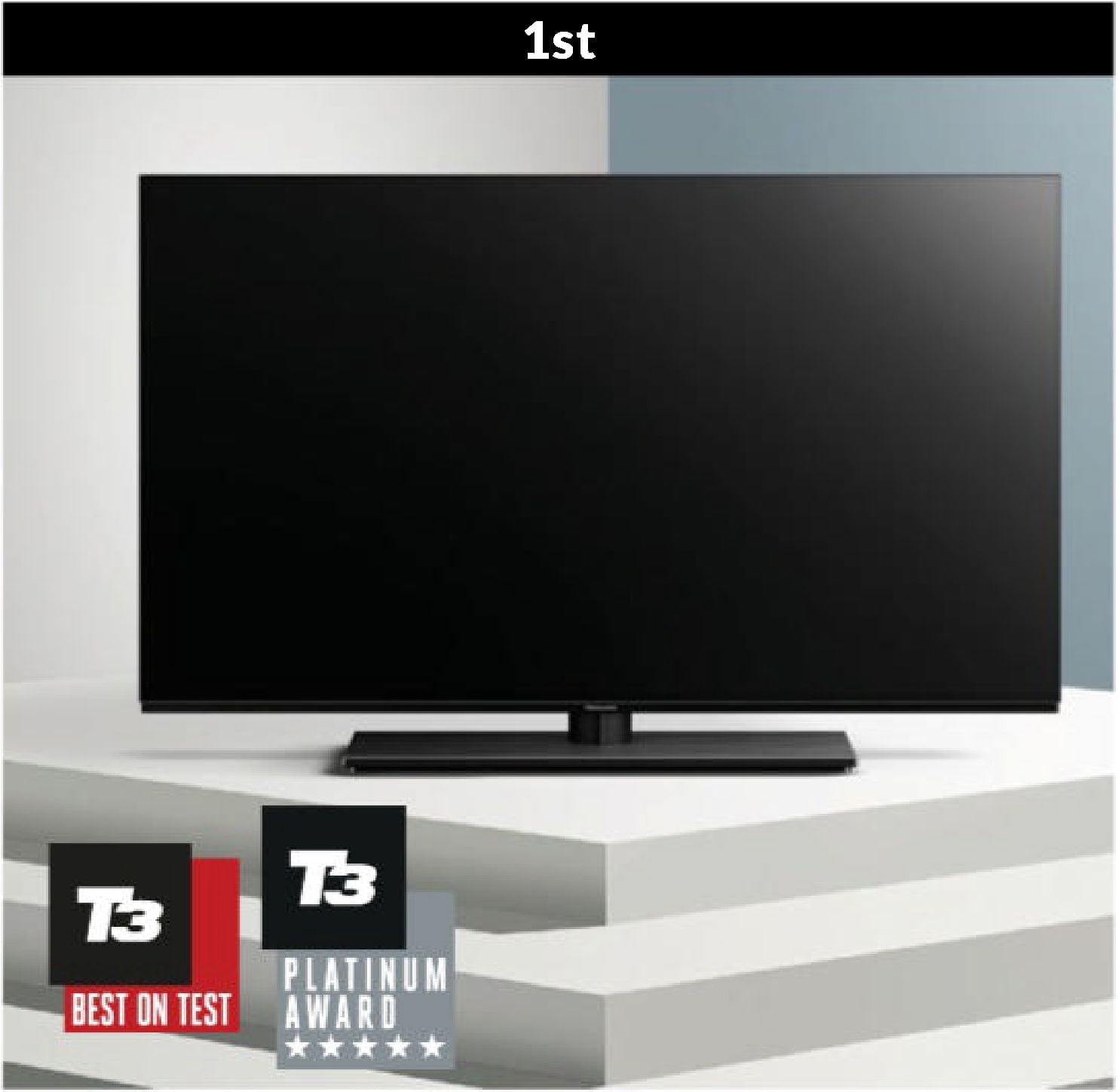 WE'RE IMPRESSED Effortlessly believable and properly refined images; understated, efficient smart TV interface; thorough HDR support.
WE'D IMPROVE 'Only' two full HDMI 2.1 sockets; not particularly bright; sounds a bit wheezy.
THE LAST WORD The LZ980 isn't much to look at, until you look at its picture quality – and then this 42-inch Panasonic stops being a small TV with rather too much depth to its chassis, and starts being an extraordinarily accomplished and enjoyable watch. If you're after a 42-inch OLED then this is a cracking option.
LG OLED42C2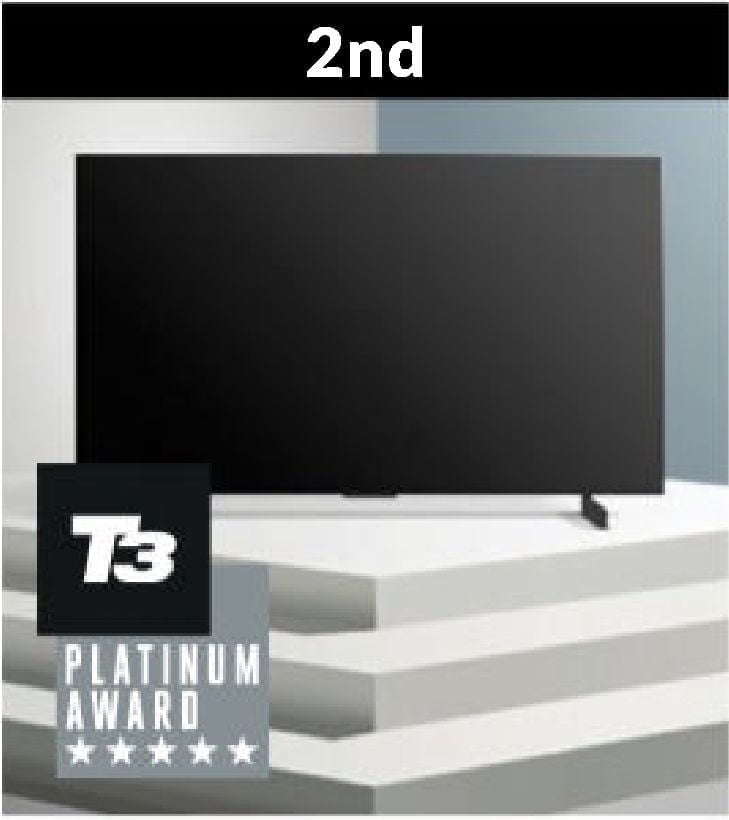 WE'RE IMPRESSED Fantastic image processing; all ports have full HDMI 2.1 features.
WE'D IMPROVE 42-inch doesn't get high brightness panel; audio could be more immersive; price increase compared to last year. THE LAST WORD Overall, an irresistible high-end TV proposition… it's just a shame it doesn't get that brightness boost.
SONY XR-42A90K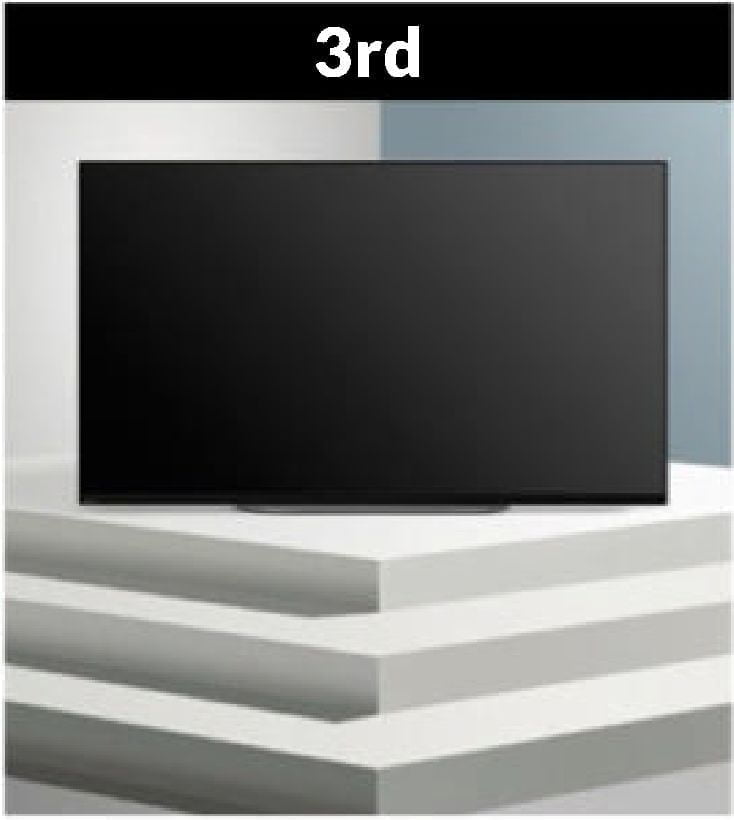 WE'RE IMPRESSED Thrillingly accomplished images; good gaming features; neat design. WE'D IMPROVE Startlingly expensive; lacks outright brightness; sounds breathless. THE LAST WORD Get beyond the asking price and the lack of brightness, you have a tiny TV with top-quality images. Budget for a soundbar too, though.
FIVE FEATURES TO PRIORITISE IN YOUR 42-INCH OLED TV
THE BEST & BRIGHTEST
High Dynamic Range does just what it says on the tin – it lets images seem brighter, more vibrant and more detailed. As long as your TV can handle the HDR standard used by your favourite streaming service (Dolby Vision and/or HDR10+, most likely), you can be sure you're seeing everything the filmmaker wanted you to see.
APPY DAYS
If you choose a TV with a comprehensive smart TV interface, it means having access to more high-quality content than you could watch in a lifetime.
Between catch-up TV services and the most high-profile video-streaming services, the right smart TV will entertain you indefinitely.
MAX YOUR CONSOLE EXPERIENCE
Your games console is packed with clever features to amplify your gaming experience. But if you're going to see everything it's capable of where picture quality, input response and what-have-you are concerned, your TV needs to be up to the task – and that means at least one state-of-the-art HDMI 2.1 input. And if you own more than one console, your screen needs more than one HDMI 2.1 input.
GET WHAT YOU ASK FOR We've all got used to getting our bidding done just by raising our voices – why should your TV be any different? Google Assistant or Amazon Alexa voice control will allow you to take charge of your
TV just by speaking – and it can join in with your wider smarthome set-up too.
AMP UP YOUR SOUND
If your TV can send the sound it's receiving to a soundbar, improving its audio performance is easy. With an enhanced Audio Return Channel, those Dolby Atmos spatial audio soundtracks that accompany so many movies can be shifted to an appropriate soundbar too. Cinema sound from all directions, all from one connection. Tidy.