As an update to its original planar magnetic design, this headphone majors on comfort, but asks Neville Roberts what about sound? Read our MRSPEAKERS ETHER 2 Review.
DETAILS
PRODUCT MrSpeakers Ether 2
ORIGIN USA
TYPE Open-back, overear headphone
WEIGHT 290g
FEATURES
• 71 x 45mm planar magnetic driver
7Review earns Amazon affiliate commissions from qualifying purchases. You can support the site directly via Paypal donations ☕. Thank you!
•  1.8m detachable cable fitted with a 6.35mm jack plug
DISTRIBUTOR Electromod Ltd.
TELEPHONE 01494 956558
WEBSITE electromod.co.uk
Even though the Ether 2 is almost 90g lighter than its predecessor, the lower weight has not been achieved by switching from metal to plastic components. Instead, it sports all-metal earcups, headband and a carbon fibre driver baffle that means it weighs just 290g, making it one of the lightest full-size planar-magnetic headphone designs on the market.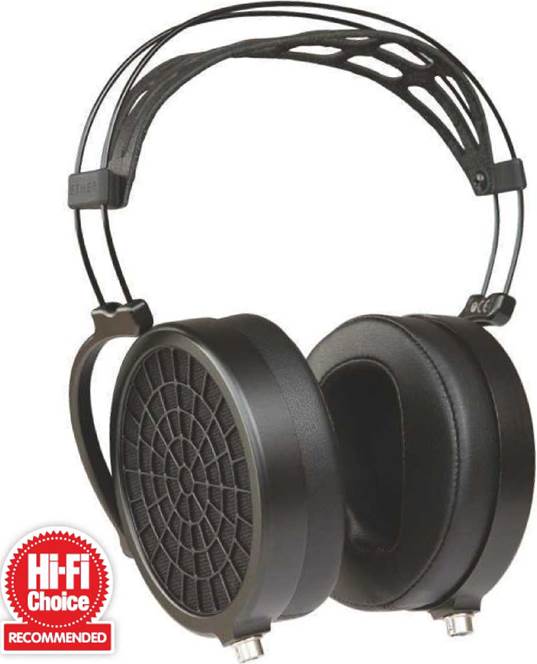 To offer maximum comfort, the lightweight skeletal design is coupled with new ergonomic earpads and an improved webbed leather head strap. In fact, slipping the Ether 2 over my ears, I am instantly aware of how very light and comfortable it is. The headband is adjusted to suit my cranium with a leather strap that slides up or down the two-wire spring to hold the earcups firmly in place.
One aspect of keeping the weight of this design on the low side is down to the Californian-based company's TrueFlow technology. Employing an all-new diaphragm with 70 percent less aluminium trace weight than the original driver, it also has magnets arrayed along just one face of the pleated diaphragm rather than both.
The 1.8m Vivo bundled cable is fitted with a 6.35mm jack plug for our test, but a 3m version can be supplied for an extra £ and a 4-pin XLR termination can also be specified. Said to be an updated design to overcome the stiffness and slightly microphonic characteristics of its earlier cable, the Vivo features silver-plated OFHC copper conductors and high-quality connectors.
Build quality is high and the single pivot point that links the earcups to the headband is robust and smooth in operation. Even though some may consider the headband to be a little minimalist, the Ether 2 has a solid and good quality feel about it. It also comes with a carry case with internal sections to hold everything in place.
Sound quality
Plugging the Ether 2 into my valve headphone amplifier, the powerful bass kettle drum that resonates through Tchaikovsky's Capriccio Italien performed by the Cincinnati Symphony Orchestra is punchy and tight and there's no sense that the full force of the music is being restricted.
Thanks in part to the lightness and comfort of the Ether 2, the headphone seems to dissolve away to allow me to simply enjoy the music. MrSpeakers hasn't provided any sensitivity figures
The Ether 2 shows it's equally at home with rock as it is classical music and during my tests it requires the volume setting on my headphone amplifier to be turned up louder than what I am used to. Although this is unlikely to be a major issue, it requires some consideration when it comes to suitable amp partners.
The contemplative opening of Aaron Copland's Appalachian Spring is deep and moving but leads into a sprightly and energetic section that heralds the start of the exciting middle, and the Ether 2 propels me through the music. The piece concludes with a complex movement that was written to reflect youthful aspiration in the American heartland, and although it is really well handled, overall the imaging and clarity occasionally feels a little blurred during the crescendos.
Tempo and timing show no signs of weakness, however, and the Oscar Peterson Trio playing You Look Good
To Me really gets my feet tapping.
The performance is quite three dimensional with well-defined instruments, while the tuneful double bass is clearly located on the right-hand side of the soundstage with drums placed on the left just behind the central piano.
Vocal performances are captivating and Cecile McLorin Salvant's Mad About The Boy has a remarkably smooth and easy-going sound. Salvant and all the instruments have their own clearly defined position and the piano is believable and refined.
Even though I am listening via headphone, Astor Piazzolla's Verano Porteho tango played by the Zemtsov Viola Quartet actually seems to have a presence in my room as it appears to step outside of the earpieces.
Each of the four violas are clearly identifiable as occupying a particular space in the soundstage and I am not conscious of any of the blurring of the image as with the Copland piece.
The Dave Brubeck Quartet playing The Trolley Song achieves a similar sense of room presence. The moving alto saxophone intro leads into a fast-paced section and the rhythmic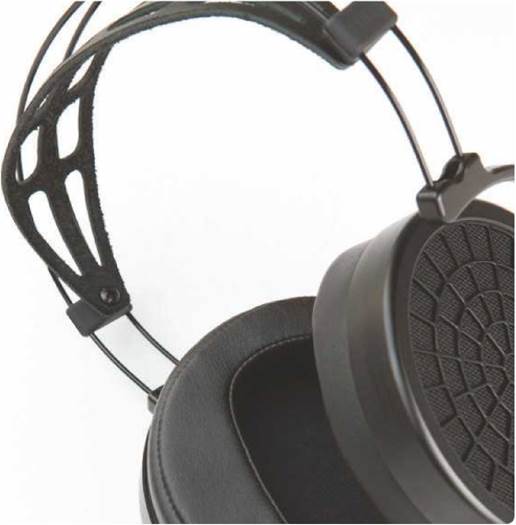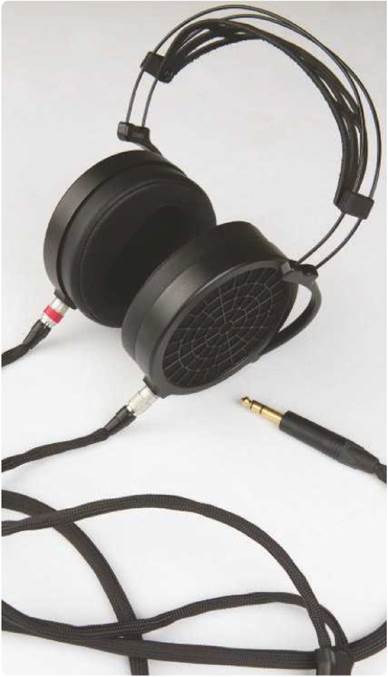 Additional cable lengths and connectors are available
hi-hats on the far left of the soundstage are crystal clear and keep up the momentum of the piece while the timing of the double bass is spot on.
Orchestral pieces are a treat for my ears as Bach's Symphony No.2 with Neville Marriner conducting the Academy of St. Martin-in-the-Fields is delivered with plenty of authority. Strings are clear and refined and not at all edgy or harsh. Imaging is good overall and instruments are well dispersed across the soundstage. Staying with the baroque theme, Vivaldi's Concerto No.7 performed by I Musici enables the Ether 2 to showcase the refined performance to impressive effect with the clarity and presence of Heinz Holliger's solo oboe playing entirely intact throughout.
Further demonstrating its capability with orchestral material and a penchant for great air and space around the instruments, Prokofiev's Romeo And Juliet performed by the LSO and conducted by Andre Previn really grabs my attention. The sophisticated performance of Dance Of The Knights has a wide soundstage and the powerful marching rhythm and the trumpet blasts accompanying the strings playing the main theme are strident and nicely conveyed.
Pink Floyd's Money provides a stern test for any headphone and the Ether 2 shows it's equally at home with rock as it is classical. The cash registers in the opening section show off the top end of its frequency response
particularly well and when the electric bass guitar takes over there's plenty of clarity to individual notes and everything sounds entirely musical, while the track's hallmark edgy vocals are spot on.
Conclusion
If you are looking for a headphone that is easy on the ear, both sonically and physically, the Ether 2 should be on your audition list. At the price there are designs that offer greater sensitivity, but partnered to a carefully considered headphone amplifier this planar magnetic over-ear is nicely executed and one of the lightest designs I've seen. In terms of sound quality, it's money well spent and performs well across a wide variety of musical styles with a presentation that is effortless and clear
OUR VERDICT
Recommended
MRSPEAKERS ETHER 2 Review
A high-quality and comfortable headphone that sounds great across a wide range of music
PROS
Comfortable and easy to wear for longer listening sessions
CONS
Lower sensitivity needs careful amp partnering
Add your review
Best MRSPEAKERS ETHER 2 prices in the US ?

$

168.00
1 new from $168.00
in stock


$

188.00
1 new from $188.00
in stock


$

298.00
1 new from $298.00
in stock

Best MRSPEAKERS ETHER 2 prices in the UK ?

£

248.00
1 new from £248.00
in stock


£

248.00
1 new from £248.00
in stock

MORE DEALS

OVERALL
Audeze's LCD-3 is also an open-back, planar magnetic design but is over twice the weight at 635g. Both have detachable cables, but while the LCD-3 uses a standard mini XLR connector on each earcup, the Ether 2 uses a special four-pin connector. The LCD-3 is known for its forward presentation and lovely wide soundstage, but because of its lighter weight the Ether 2 is more comfortable to wear for longer listening sessions. As ever, find a friendly dealership and listen before you buy.