How to use
For me, the most important thing is that you get the best user experience, and above all that you find what you're actually looking for.
Tools at your disposal
Do you know exactly what you're looking for? Great! Then you can easily find the best price on the market at 7Review.
Our features can help guide and assist you so that you are able to find the best deals online whether it's for everday purchases or if you want to take advantage of huge sales on days like Black Friday.
Searching for your product
If you're on 7Review to find a specific product the simplest thing to do is to use the search feature which you will find which you will find at the top of our page. There you can search for products to easily find what you are looking for.
When you enter something into the search bar you will be shown a list of suggestions related to the words you just entered. The suggestion can be great in helping to narrow down your search and more easily find what you are looking for.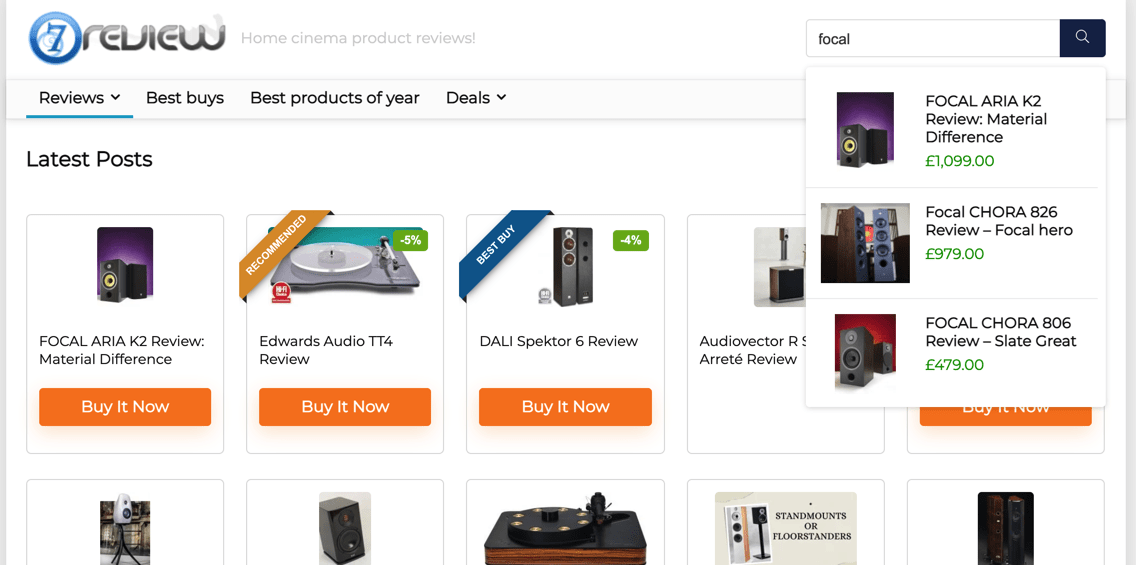 If you, for example, are on the look out for a speaker and enter this in the search bar, you will get a list of different manufacturers related to speakers. Two tests of different speakers also pops up, on these test you can read more about the products and find the right fit for you. You will also be able to see selected products related to your search. You can then either choose to click any of the shown options or also simply select "Search", in this case you will be shown all relevant search options on an entire page instead of a drop down menu.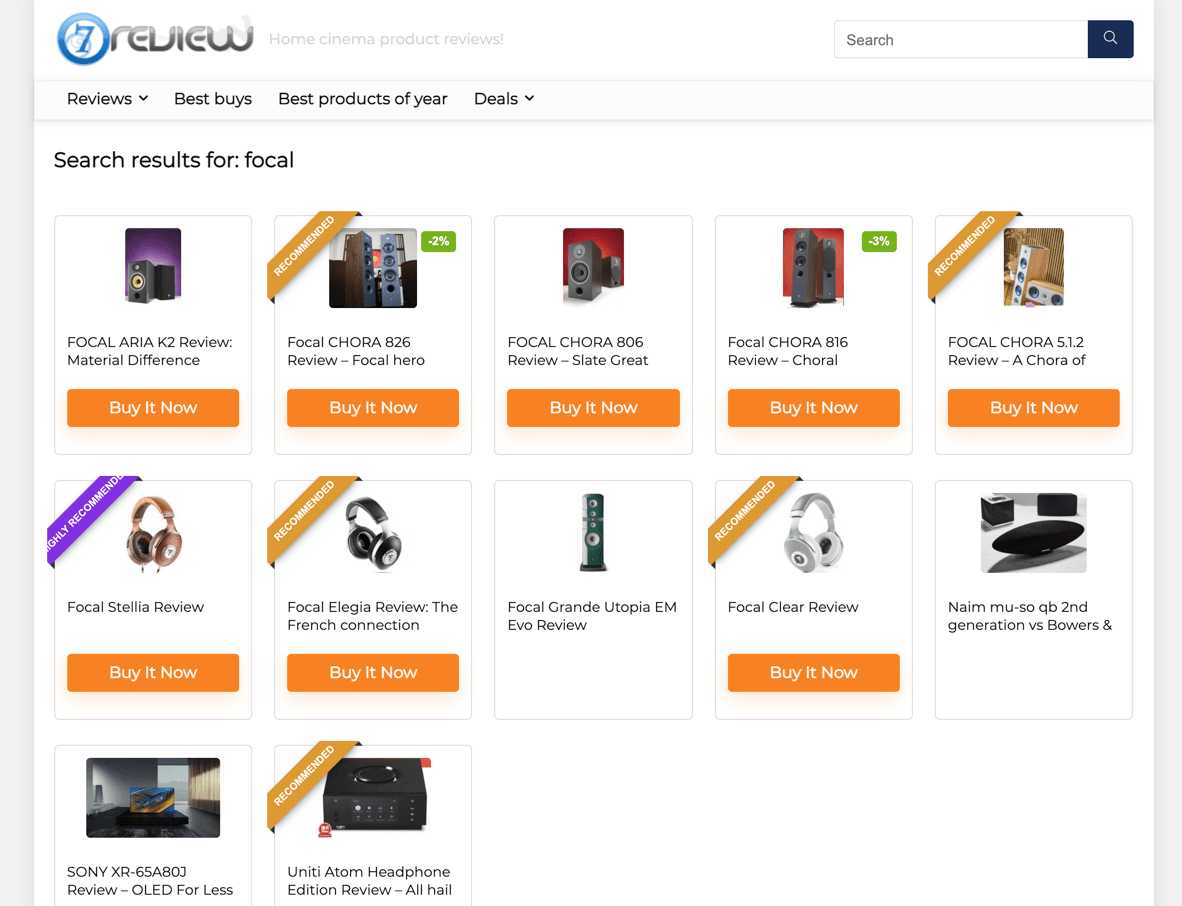 Compare prices
We at 7Review think that it's important that you always get the best price, and above all that you are happy with your purchase. That's why we have developed several useful functions to help you along. We got your back! So that you can be sure that both the product and shop you choose match your expectations.
Finding the best price
Interested in how to find the best price using 7Review?
Reviews & tests
When deciding what to buy, other people's recommendations and experience with the product is invaluable. Expert tests can be of great help when you're in the decision making process. Product reviews of 7Review are from famous magazines. Everything is tested in a natural environment and it is tested in the way the product is intended to be used. This assures not only transparency but also real-life results from the tests that accurately reflect the products qualities.
EditorChoice's badges
If a product review has these kind of badges "Recommended", "Best Buy", "Highly Recommended",..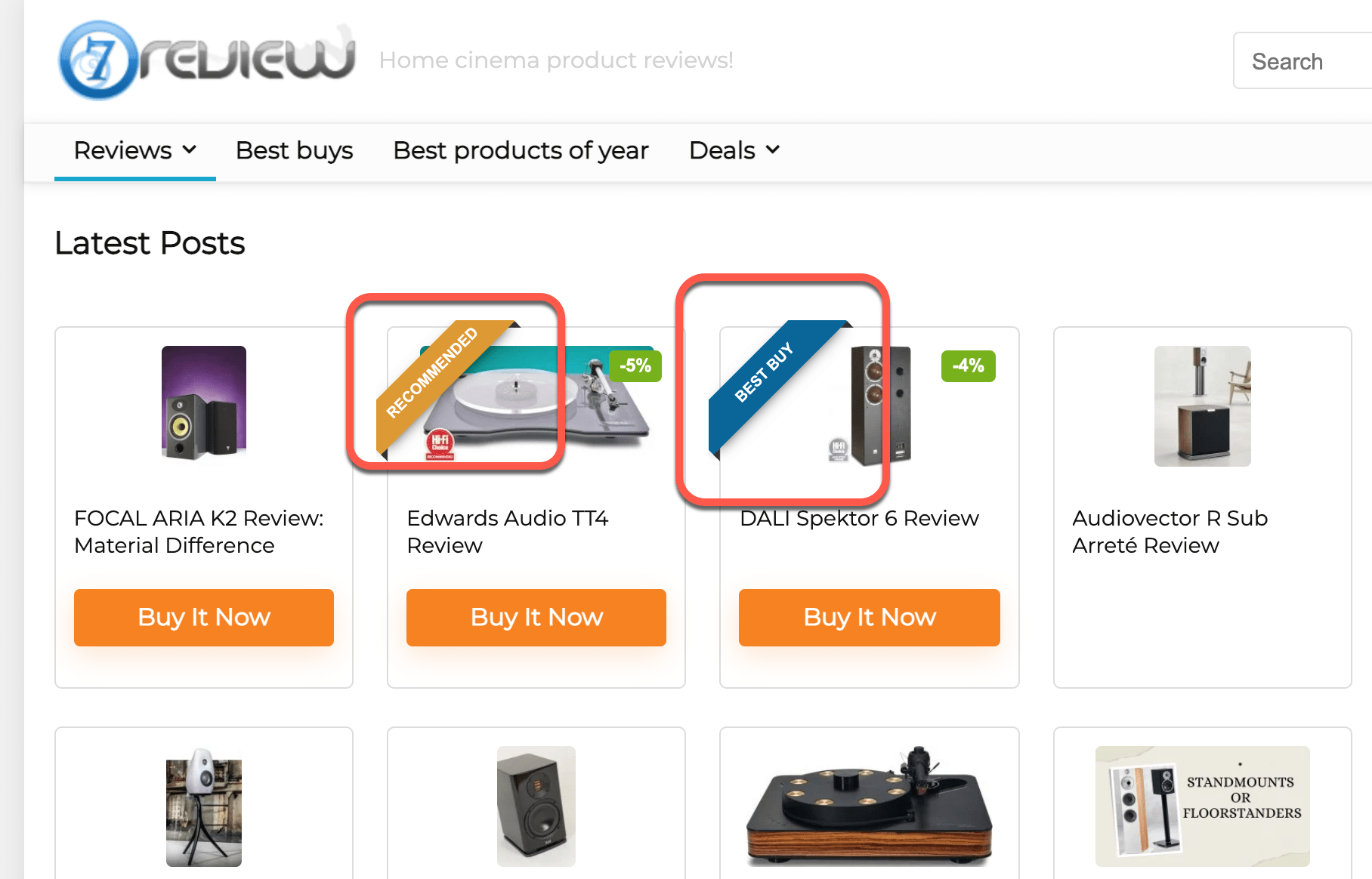 That product is good to buy.
[TBU..]