Running earbuds
Jabra Elite Active 7 vs Adidas Z.N.E 01 ANC vs Master & Dynamic MW08 Sport
19 Jan 2022 – Words: Duncan Bell, Alex Cox, Photography: Phil Barker
You want buds that stay in, look good and deliver sweet music to your ears. We may have just the things for you…
Memories of festive wanton excess lingering around your midsection? Nigh-on two long years of being essentially stuck at home wearing hard on your physiology? Hastily made new year's resolution weighing heavily on your psyche? Just need a mental boost? We get it. The easiest, cheapest and quickest way to both start making a difference and gulp in mouthfuls of fresh air is to get out and get moving, but that's no reason to leave the motivation of technology behind.
A good pair of headphones can put your coach in your ears, drive you forward with your favourite tunes, or partially block out the chaos of the outside world so you can focus on boosting your pace or upping your distance. And earbuds that put running first are the answer.
Running buds are rarely fundamentally different from other earphones, but they're usually specifically engineered to stay in your ears and not short out if you happen to sweat.
Don't think this is something to avoid if you're not a regular pavement pounder, either: running headphones offer a little extra protection, but that doesn't stop them being perfectly usable even when you don't have your best trainers laced up. Even if you're not already in training, picking up a pair of running buds may be just the motivation you need to start clocking up those 5Ks.
Bottom Line
SPECS
Website
Jabra Elite Active 7
Check Prices
Bottom Line
Jabra's mini buds match your EQ and balance preferences, withstand the elements, and offer ANC and transparency. The key is ear security: they nestle nicely in your concha, and employ Jabra's ShakeGrip active fit tech. So can they cling on where it counts?
SPECS
Drivers
6mm
Frequency range
20Hz- 20kHz
Microphones
3 per bud
Connectivity
USB-C (case), Bluetooth 5.2
Weatherproofing
IP57
Battery life
8 hours buds;
30 hours total
Dimensions
19.5×16.3x18mm per bud; 40.3×25.3×69.6mm case
Weight
5.5g per bud; 44g case
Adidas Z.N.E. 01 ANC
Check Prices
Bottom Line
Cunningly integrating the three stripes motif into the stalk, Adidas' fresh buds are some of the most uniquely designed true wireless headphones we've seen in some time. There's ANC and what Adidas calls Awareness mode on board – can this newcomer to the true wireless game really keep up with the veterans?
SPECS
Drivers
6mm
Frequency range
20Hz- 20kHz
Microphones
3 per bud
Connectivity
USB-C (case), Bluetooth 5.2
Weatherproofing
IPX5
Battery life
4.5 hours buds; 20 hours total
Dimensions
46x62x26mm case
Weight
4.2g per bud; 37g case
Website
adidasheadphones.com
Master & Dynamic MW08 Sport
Check Prices
Bottom Line
Master & Dynamic's design and sound profile are iconic. Here it has tweaked its MW08 buds to fit high- impact activities, with a Qi- charging case and extra­tough sapphire outer that offers drop protection.
SPECS
Drivers
11mm beryllium drivers
Microphones
3 per bud
Connectivity
USB-C (case), Bluetooth 5.2 with aptX
Weatherproofing
IPX5
Battery life
12 hours buds; 42 hours total
Dimensions
21.2×20.2×25.1mm per bud; 64.8×48.1×26.8mm case
Weight
8.6g per bud; 56g case
Website
masterdynamic.co.uk
JABRA ELITE 7 ACTIVE Review
A splendid pair of buds that will stick with you through thick and thin
Jabra has slowly and quietly become a real market leader in true wireless headphones and the Elite 7 Active is the jewel in its crown. Like the other buds on test here, there is nothing about their look or feel that makes them obviously 'running headphones' or 'workout earbuds'. They are not massive or ostentatiously ruggedised, and there are no hooks of any kind to keep them in place. Nor is the sound excessively bassy or pumpin', as was practically always the case with workout buds of yore.
They sound excellent, in fact, with a forceful and exciting sonic character that is perfect for workout music of all kinds. The sound quality is also more than acceptable outside the gym; these are the only buds you'll need. There's ANC and ambient noise hear-through as well and, while they're not quite out of the top drawer, both these invaluable sonic additions are excellent for the price.
When running or working out, the secret of the Elite 7 Active's success is a coating that helps them 'stick' to the inside of your ear. It does this without actually feeling sticky, which would just be unpleasant. A bit of practice is needed to insert the Elite 7 Active correctly, but once mastered, they felt unlikely to go anywhere.
They have an exciting sonic character that is perfect for workout music
There's IP57 protection from dust, sand, water and sweat. That absolutely trounces the other earbuds in this test. Battery life of eight hours is also very good indeed, and the battery case adds a further 22 hours to that, despite being extremely compact.
The only slightly irksome design element is that the volume and playback controls are placed on the earbuds in such a way that pressing them pushes the buds further into your ears. The upside to this is that the buttons are large but it's not the most pleasant feeling. You can also activate Alexa (iOS and Android) or Google Assistant (Android only) with a press.
Jabra also provides the excellent Sound+ app. You don't need to use this to operate the buds, but it does add an excellent graphic equaliser to tweak the audio to your liking and regular software updates to add new features. For instance, early 2022 will see the arrival of Bluetooth Multipoint, for seamless switching between two simultaneously connected devices.
With their multitude of features, compact size, lack of big ear hooks and app-powered future proofing, the Jabra Elite 7 Active will surely appeal to most. Champion buds.
A coating helps the buds 'stick' to the inside of your ear, which makes them feel very secure without sacrificing comfort
ADIDAS Z.N.E.01 ANC Review
They look good and they feel good, but battery life isn't all it could be
These buds under the Adidas banner are actually made by Zound, the same people who do Marshall and Urbanears headphones. Unfortunately for us – and perhaps you too – their sound is much closer to that of Urbanears, which we don't like, than they are to Marshall, which we do.
The main issue here is pricing. The Adidas Z.N.E. 01 ANC is the same price as the Jabra Elite 7 Active but, to our ears, clearly inferior. That is not to say they should be entirely discounted, however. Especially if you find them, erm, discounted… which they probably will be.
Sound quality out of the box is a bit muddy and basic. However, there is the option of ANC to block the world out and hear-through to let it back in again. Turn on the ANC and the bass resolves itself a bit better. You can then also use a choice of graphic equaliser presets to push up the top and/or bottom end. The 'rock' setting worked best, regardless of whether we were listening to rock or not. That also turned certain tunes to bassy mush, so it isn't a perfect solution. We found there was an EQ preset to make most things sound good, but particularly when running or working out, you don't really want to be fiddling about with audio settings in order to enter The Power Zone.
They shook loose a bit when we did press-ups, but never actually fell out
What about the fit? Again there's no elaborate hook system to keep these buds in place. Instead, Adidas has gone for a look more reminiscent of Apple AirPods Pro, but with a deeper fit. The Z.N.E. 01 ANC sit securely in the ear, but are not as unshakeably secure as the Jabra Elite 7 Active. They shook loose a bit on the elliptical trainer and when we did press-ups, but never actually fell out.
Battery life is also relatively lacklustre at 4.5 hours, although as their fit might not make them the first choice of Marathon runners, perhaps that is perfectly sufficient. The case provides an additional 15.5 hours of play time.
The pop-oriented, Urbanears-style sound that Zound and Adidas have opted for is just not to our taste. Yes, they can be made to sound perfectly okay with a bit of tweaking, but for the same price as Jabra's buds, it's not unreasonable to expect more.
On the plus side, the buds are well made, look good and feel rugged. Although the IPX5 rating makes them the least waterproof of the buds reviewed here, it still means they should survive anything short of a swimming pool dunk. Really though, they need a price cut of at least £ to be competitive with their Jabra rival.
Battery life isn't remarkable at just 4.5 hours, but you'll get an additional 15.5 hours of play time provided by the case
MASTER & DYNAMIC MW08 SPORT Review
Sound's a treat, setup is easy, they're water- and shatterproof – and pricey
Master & Dynamic's true wireless buds are remarkably similar to Jabra's. They also eschew hooks of any kind, relying instead on light weight and good design to ensure they stay in your ears, no matter how vigorous your physical jerks may be. To further assist with this, there are two sizes of memory foam tips for the buds, as well as no fewer than five sizes of silicone ones. The memory foam tips slightly expand within your ear canal, giving both greater stability and also improved noise isolation, although the latter is slightly moot since these buds feature electronic noise cancelling.
Setup is extremely easy, but while there are controls on the buds themselves for volume and play/pause/skip, you can only turn ANC on and off via the M&D Connect app on your phone. We would assume most users would set a preference and stick with it – ANC on for those who like to get fully in the zone; 'ambient' on for those who prefer to hear the world around them as they run or workout. It would be nice to be able to toggle between settings without getting your phone out, though. The on-ear buttons are absolutely tiny, which isn't ideal when you're
The sound quality doesn't drastically diminish when you turn ANC off in a full-on sweaty session mode, but they are preferable to touch controls.
Sound quality is very, very good. That's especially true with ANC on but unlike older noise-cancelling headphones, the sound quality doesn't drastically diminish when you turn ANC off. Compared to Jabra's buds they sound less invigorating but perhaps more rounded and better suited to more subtle music.
That said, the fit of the MW08 Sport seems pretty much unshakeable. If you're an avowed hookophobe, you'll be more than happy with the secure and comfortable fit of Master & Dynamic's buds.
These buds aren't cheap. Yes, they've made them with a shatterproof crystal finish and IPX5 waterproofing rating, and the case from Kevlar, with an IPX4 rating. However, unless you are exceptionally clumsy this is more cool than useful. The absolutely killer battery life – 12 hours with ANC off, 10 with it on – is well worth shouting about, though. In fact, there is nothing to dislike about these buds at all – they're excellent.
These are excellent earbuds that you happen to be able to use for workouts, rather than headphones exclusively aimed at gym-goers and runners
VERDICT
THE OVERALL WINNER IS… JABRA ELITE 7 ACTIVE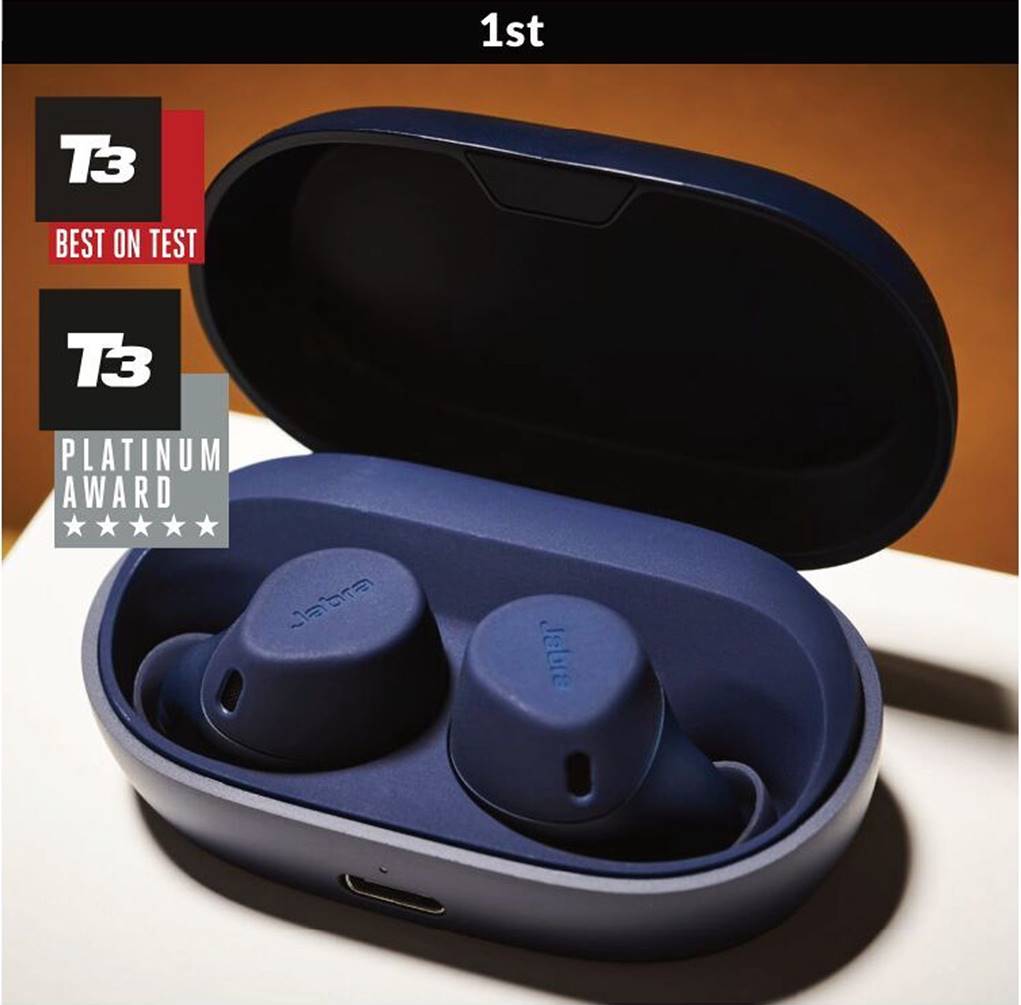 WE'RE IMPRESSED
Good fit
great sound
app-led future proofing… everything really
long battery life
excellent water, sweat and dust resistance
WE'D IMPROVE
The hook-free fit is less secure than the best hooked buds.
Find Best Price Now
Check Prices of Product
With great sound, secure fit and extremely healthy battery life, these aren't just among the best workout buds you can buy; they're some of the finest true wireless headphones of any kind. They're almost half the price of the MW08 Sport and almost twice as good – they're luxury products without the accompanying luxury price.
MASTER & DYNAMIC MW08 SPORT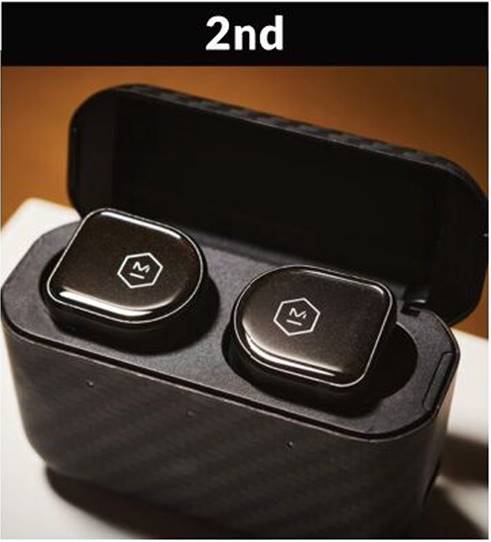 WE'RE IMPRESSED Excellent audio and ANC; surprisingly secure fit; really good-looking.
WE'D IMPROVE You can get buds that are almost as good – and better in some respects – for around half the price.
THE LAST WORD These great looking, excellent sounding buds are ideal for those who prefer more upmarket gyms.
4/5
ADIDAS Z.N.E. 01 ANC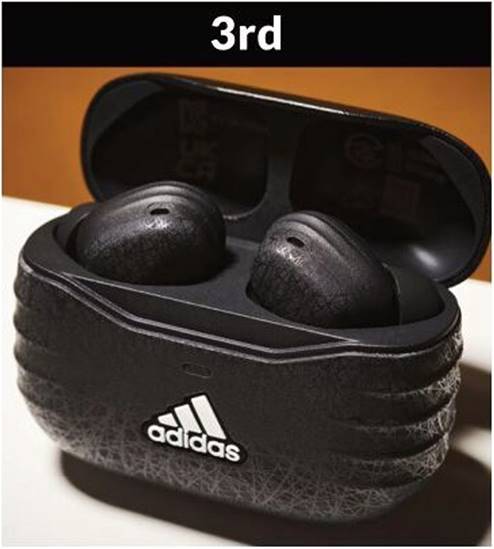 WE'RE IMPRESSED Great styling; ace ANC; useful graphic equaliser presets; secure fit.
WE'D IMPROVE You really need that EQ control to get the most out of your music.
THE LAST WORD If you like to workout to music with a lot of bottom end and mid-range you will enjoy these suitably attractive and sporty buds from Adidas.
3/5
WHAT TO LOOK FOR IN YOUR RUNNING HEADPHONES
If you're really focused on running – and specifically focusing on your form, rather than constantly having to manage what's sticking in your ears – not just any headphones will do. Over-ear headphones, for example, suit only those of a particular gait; bounce around too much or lean the wrong way and you may spend your entire run adjusting them. And soft ear pads just wick up sweat, which isn't nice to have hanging around. Some people prefer them, and that's okay: we'd probably elect to use a sacrificial set just for working out, rather than dedicating our daily drivers to the grind.
Standard ear buds may be okay, but if you're prone to perspiration – and, let's face it, we're all a little sweatier right now – you'll at least want to look for some kind of water ingress prevention. It's also worth considering the fit; a set of buds that really suits your ears (and, critically, stays in them when you're running) is important, whether that means finding the perfect size of ear tip or something extra like a silicone hook.
Bear in mind that as much as you might want to keep your ears filled with tunes, hitting the streets in urban areas is a lot safer if you have some kind of transparency mode to let the sounds of the outside world in just a little. If it's adjustable, all the better, and ideally your buds' microphones will offer some kind of wind resistance so you don't spend your whole session fighting with wind noise.
Connectivity is also crucial. A strong Bluetooth connection helps fight against distracting signal drop outs and gives you the option to place your audio source exactly where it's most comfortable. This can be an issue with true wireless ear buds, so beyond these three sets it may also be worth considering a connected Bluetooth pair with a neckband or even (whisper it) some old-school wired buds. Though fighting with a cable isn't exactly the most distraction-free experience…