The ultimate home cinema hardware, including
In this post, we revisit our favourite AV hardware from the last 12 months, ranging from 4K HDR TVs and projectors, AV receivers and speaker systems, to soundbars, subwoofers and more. And for UK readers, there's also the AV Tech Media Awards supplement, where you'll find our best- in-class selections alongside heroic hi-fi hardware nominated by magazines Hi-Fi News and Hi-Fi Choice.
Elsewhere, in addition to our usual roundup of new 4K discs and Blu-rays, our annual Movie Awards celebrates the best releases of 2021 across Blu-ray, Ultra HD Blu-ray and TV. Spoiler alert: there's a lot of Godzilla vs Kong…
Planning to update your own movie room in 2022? Then be sure to also check out this issue's readers' systems and our Dream Theatre of the Year for inspiration.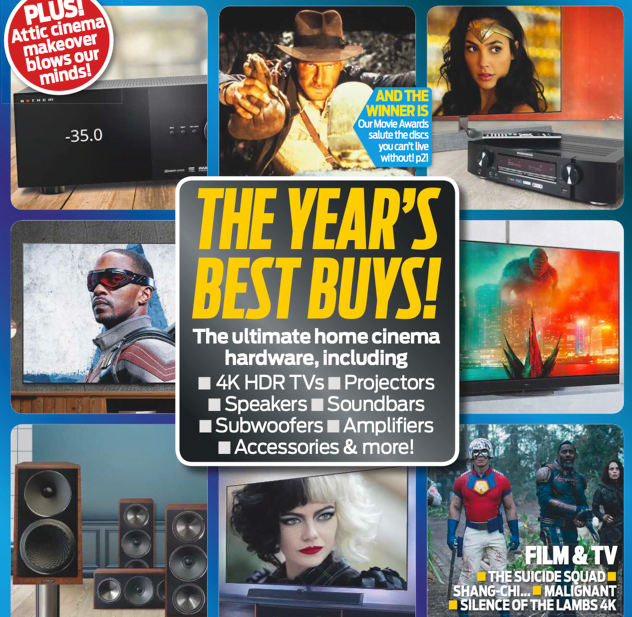 Projector