XGIMI HORIZON PRO 4K Review – Smart projector with tricks up its sleeve
OUR VERDICT
Easy to install in almost any environment thanks to smart automated setup, this cutesy projector is more home ...
SCORES
8/10
TODAY'S BEST DEALS
Last Amazon price update was: October 25, 2021 2:40 pm
XGIMI doesn't have the brand recognition of many of its projector rivals, but this flagship 4K model shows it's ready to put up a good fight, says Mark Craven. Read our XGIMI HORIZON PRO 4K Review.
IF YOU ASK me, there's something of a sci-fi vibe about XGIMI's Horizon Pro 4K projector. Its squat, round-edged chassis, with offset lens, looks a little like a robot that might come to life and zap me. Thankfully, there's no evil Al lurking inside… but it's still pretty clever.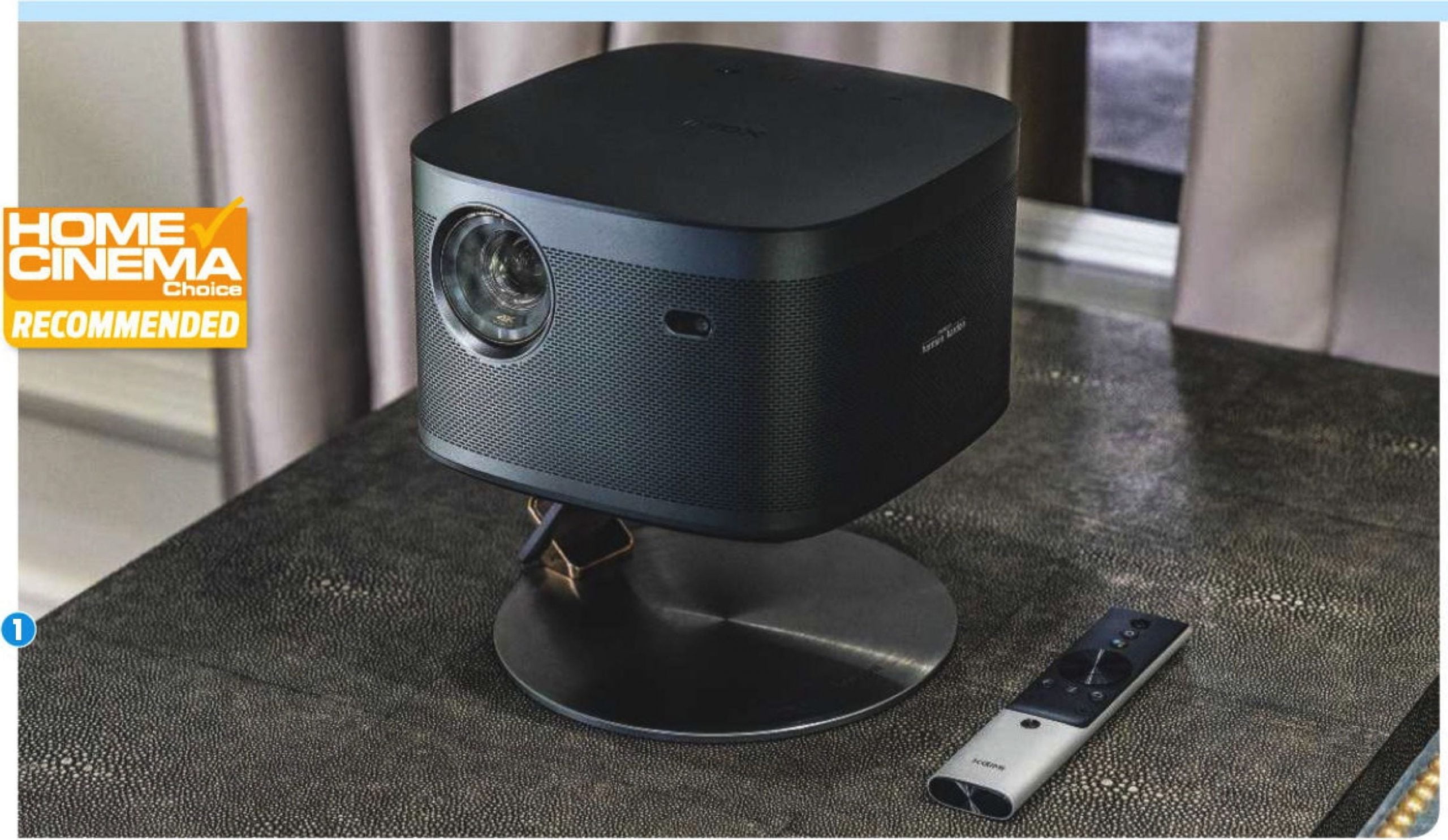 av info
Product:
4K DLP projector with Android TV OS
Position:
Top of XGIMI's lineup – there's also the non-4K Horizon model
Peers:
BenQ X1300i
;
ViewSonic X10-4K
Many readers might not be familiar with XGIMI. Based in Chengdu in China, it's relatively new to the projector market (it was established in 2012) and only appears to have made a concerted push into the UK in the last few years. Its focus is on smart models that solve what it says are a number of problems, including the 'bulk and heaviness' and short lifespans of traditional projectors, and 'complicated home theatre setups.' XGIMI is very much of the plug-and-play generation.
The Horizon Pro 4K is currently its top-spec model, launched this summer. It's a table-top projector, with a fixed throw ratio (1.2:1) that's short, but not ultra-short. You can't position this PJ close to your wall and expect an eye-filling image, as it's from a distance of around 2m that you'll get an 80in picture. In fact, XGIMI has yet to embrace the UST projector trend – other models in its stable are the battery-powered, portable Mo-Go, the ultra-compact Elfin, and the also diminutive Halo, which the brand says 'completely tears the toy tag off a Pico projector.'
The Horizon Pro 4K sells for £, a price tag that should immediately tell you that while it's a 4K model, it's not native, instead employing Texas Instruments' mirrorflipping 0.47in DLP chip. This means you shouldn't expect the clarity and detailing of genuine 4K designs.
Brightness is rated at a punchy 2,200 Lumens from an LED light source that should give you years of moviewatching entertainment. HDR10 and HLG playback are supported, in addition to wide colour.
Connections are all found around the back. You get two v2.0 HDMI inputs, two USBs, a 3.5mm headphone jack, Ethernet and optical digital audio output. Add in the built-in Wi-Fi and Bluetooth 5.0, and it's a good haul.
Some owners might never plug a physical source into the XGIMI, however, as it's a fully fledged smart model, using the Android TV 10 platform to proffer video-on- demand apps (but not Netflix), Chromecast streaming and voice interaction. The latter is achieved through the Horizon Pro 4K's remote, which earns itself brownie points for being Bluetooth-based, light on buttonry, slim in the hand and simple to use.
The real smart aspect of this PJ becomes apparent during setup. XGIMI's automatic focus and screen alignment features work really well, and turn what could be a daunting process for projector newbies into something quick and simple.
'There's craggy detail aplenty in Costner's weather-beaten face, and the interiors of his home have texture and depth'
Even better (although this feature might not be of use to everyone) is the Horizon Pro 4K's 'obstacle avoidance' technology, which detects items that might get in the way of your n-the-wall bigscreen enjoyment (a light switch or photo frame, for instance) and repositions the picture to avoid them. This also proved to work well, allowing me to install the XGIMI in a variety of rooms and have it always find a canvas to paint on.
Audio Affair will give you £20 off all orders over £250 when you use the code 7RW20.
The solid specification and clever setup tricks create a great first impression, and this is generally reinforced by the projector's performance, although it's one with caveats.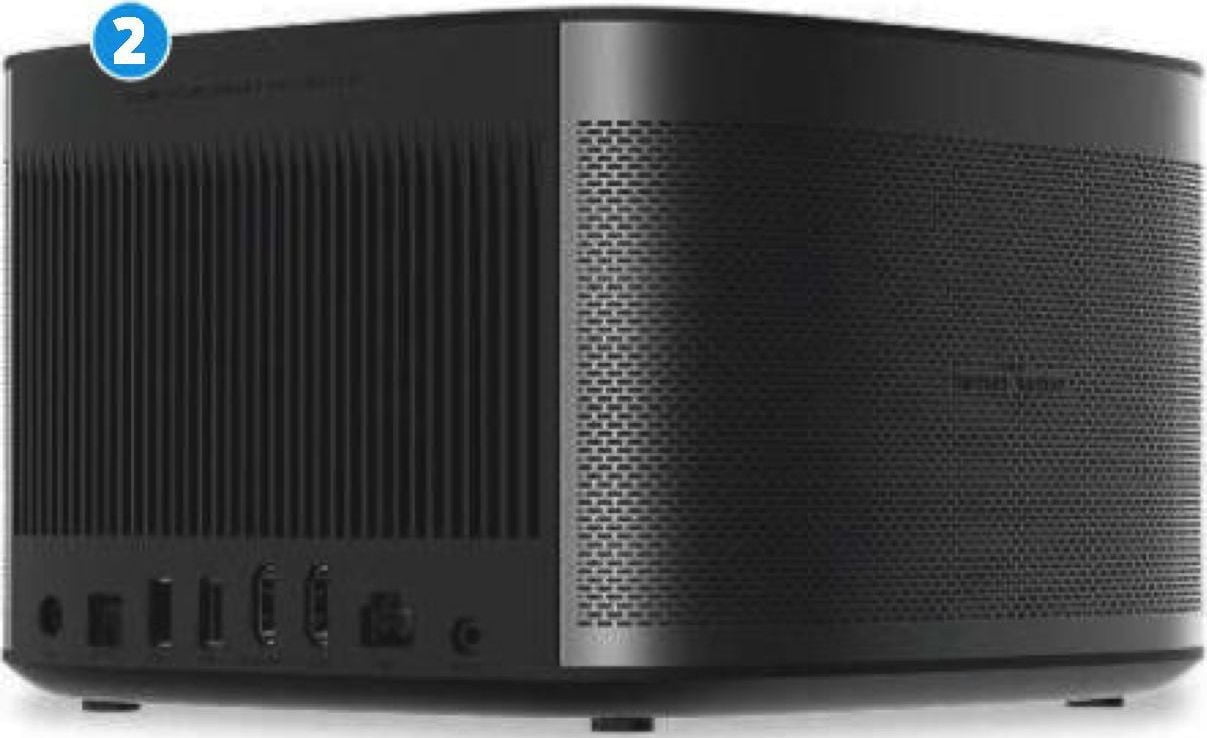 Chiefly – and this is an issue that afflicts many living-room friendly DLP models – its black level delivery isn't a knockout. XGIMI's LED light source is effective at combating ambient light, and delivering images with a bright, vibrant feel, but it tends to leave blacks looking grey. As usual, you can try to counter this by addressing your viewing environment and tweaking settings, but it really seems to be baked in to the performance. That's not to say it's a deal-breaker though. Leave expectations of an OLED-esque black level at the door and spin a movie, and you'll find this compact beamer is more than capable of crafting an enjoyable bigscreen experience.
For example, detail and sharpness with 4K sources are commendable, and good-quality Full HD material (think Blu-ray disc) is also efficiently upscaled without appearing unnatural. Other sources don't fare quite so well, though, falling victim to the bigscreen presentation and processing limitations.
For motion smoothing, XGIMI's MEMO tool (on its lowest setting) also proves good value, ensuring detail remains during camera pans and object movement, without ruining the 'filmic' feel.
The Kevin Costner neo-Western Let Him Go (Sky Cinema 4K HDR) looks crisp and inviting. There's craggy detail aplenty in Costner's weather-beaten face, and the interiors of his M ntana home have texture and depth. Running the PJ in its Movie preset, the film's naturalistic colour palette is well respected, with believable earthy hues and skin tones. Some occasional bursts of red, such as the front of the Red Owl Food Store, do look overemphasised, however.
3D
Yes. Active 3D (glasses optional)
4K
Yes. 3,840 x 2,160 via Tl DLP chip
HDD
Yes. HDR10; HLG
CONNECTIONS
2 x HDMI (v2.0); 2 x USB; optical digital audio output; 3.5mm headphone; Ethernet
BRIGHTNESS (CLAIMED)
2,200 Lumens
ZOOM
No
CONTRAST (CLAIMED)
N/A
DIMENSIONS
218(w) x 208(h) x 136(d)mm
WEIGHT
2.9kg
FEATURES
LED light source;
Android TV 10 with Google Assistant and Chromecast
automatic focus and screen alignment
obstacle avoidance
horizontal and vertical auto keystone correction
MEMC motion smoothing
1.2:1 throw ratio
dual-band WI-FI
Bluetooth 5.0
2 x 8W Harman Kardon sound system
lamp life rated at 25,000 hours
auto brightness
X-VUE 2.0 Image Engine
Website
uk.xgimi.com
A more in-yer-face colour performance comes from Frozen (Disney* 4K HDR), where the PJ has fun with the various costumes of the coronation scene and the frequent icy blues, its inherent brightness paying dividends.
HDR playback is, as expected, nothing to write home about. There's little sense that XGIMI's tone mapping is giving HDR10 sources a real leg up, leaving dark areas short on detail and bright image areas prone to lacking precision. The Frozen sequence where Anna and Kristoff visit his adoptive troll family misses out on the sparkling detail in the characters' jewellery, while the frantic, light-splattered battle between the Justice League and Steppenwolf in Zack Snyder's Justice League (4K Blu-ray) doesn't have the HDR punch it should.
Tucked inside the Horizon Pro 4K's cabinet is a sound system from Harman Kardon. Side-firing 45mm full-range drivers, each given 8W of juice, create an energetic, solid-feeling soundfield, albeit one that doesn't exactly fill a room. The aforementioned Bluetooth functionality means it also doubles up nicely as a wireless speaker.
With its near idiot-proof setup, strong connectivity, impressive audio and smart portal, XGIMI's new projector has plenty of appeal. Video performance is good, but not great, but that's probably to be expected given the do-it-all ethos and price point. Worth considering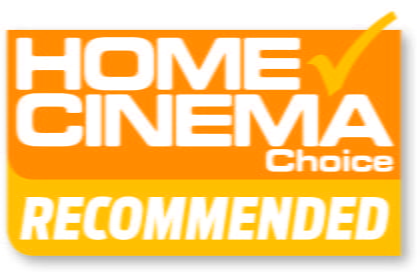 XGIMI HORIZON PRO 4K Review
Easy to install in almost any environment thanks to smart automated setup, this cutesy projector is more home entertainment than home cinema - but still impresses.
Add your review
---
TODAY'S BEST DEALS

$

1,699.00
2 new from $1,699.00
in stock


£

1,449.00

£1,699.00
1 new from £1,449.00
in stock

Last Amazon price update was: October 25, 2021 2:40 pm
×
Product prices and availability are accurate as of the date/time indicated and are subject to change. Any price and availability information displayed on Amazon.com (Amazon.in, Amazon.co.uk, Amazon.de, etc) at the time of purchase will apply to the purchase of this product.
MORE