Is it time for the fabled SteelSeries 6GV2 to finally step aside?
Specifications
• Manufacturer SteelSeries
• Website: steelseries.com
• Requirements: Windows 7 PC or later, Apple Mac OSX 10.8 or later
Very few people use their computer exclusively for one purpose. Even the most hardened gamers need to surf the internet or write and email occasionally on their system, even if it isn't the reason they bought or built it. Because of that, having an input device that can be used in anger for both gaming and business can be critical, because nobody wants to have two keyboards or mice and swap them around.
Until now, my personal solution to the dichotomy of keyboard use has been the SteelSeries 6GV2, a keyboard that can handle the abuse of keying some half a million words a year, and which is also rather good when I'm in the mood to play.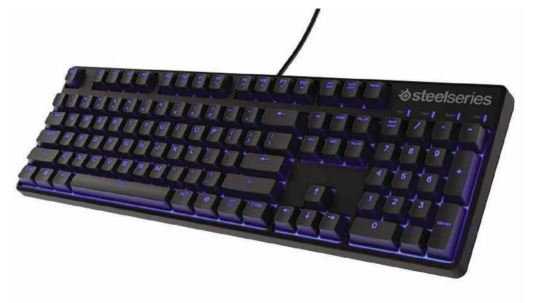 In the four years I've had one of these. I've polished the spacebar to a gloss finish, and my vowels are slowly fading from view. It's patently time for a change, and right on cue SteelSeries has just launched the Apex M500!
7Review earns Amazon affiliate commissions from qualifying purchases. You can support the site directly via Paypal donations ☕. Thank you!
Sitting the new M500 next to the 6GV2, it is striking how relatively little SteelSeries has altered on this design. There was very little wrong with this design beforehand, so it would seem odd to radically redesign it now.
The M500 has exactly the same number of keys in an almost identical layout, and it also still uses the incredibly precise Cherry MX switches.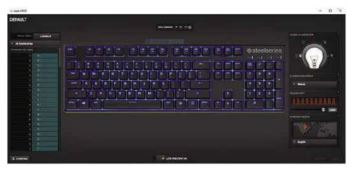 In the case of the M500, these are the Cherry MX Red, whereas the 6GV2 did offer MX Red and MX Black options. The MX Red switch is good for gaming and typing, so most people will be happy.
The other changes are mostly very subtle, like the edge lip on the 6GV2 that's now become a bevel what won't easily retain misplaced toast crumbs.
It's also about 12mm narrower, with most of that space being squeezed out of the gaps between the insert/home and direction arrow clusters and the main keyboard and numeric pad either side of them. The only significant change to the QWERTY zone is that the key is now on the second row, moved up from the bottom, allowing for a reshaped Return and a wider right shift.
That I was able to transition immediately from the old to the new without any significant problems demonstrated to me that they didn't alter anything critical for fans of the older design.
I noticed that SteelSeries has moved the media controls to different function keys, though I never used them, and it's added a light to indicate when Windows key is locked for gaming.
Features
• Cherry MX red mechanical gaming switches.
• Individual blue LED illumination.
• 100% programmable with SteelSeries Engine.
• Full anti-ghosting with 104 key rollover.
• Standard key layout.
• Reinforced steel back plate.
• Under board cable management.
• Interactive SteelSeries key.
Underneath, it's created a nice channel system for directing where the cable comes out at the back, and as you might reasonably expect, it's all been built to withstand prolonged abuse at the hands of energy-drink-fuelled gamers.
Being honest, if this were built any tougher, it could double as a cricket bat.
And if those features weren't enough, SteelSeries has also given the Apex M500 some subtle key backlighting. It's not anything like the system it put in the Apex M800 or 350, where you get technicolour explosions under your fingers.
The LEDs are blue, and you can adjust their brightness, revealing that this is a nod to low light use and not the lightbulb festooned fairground rides of my childhood.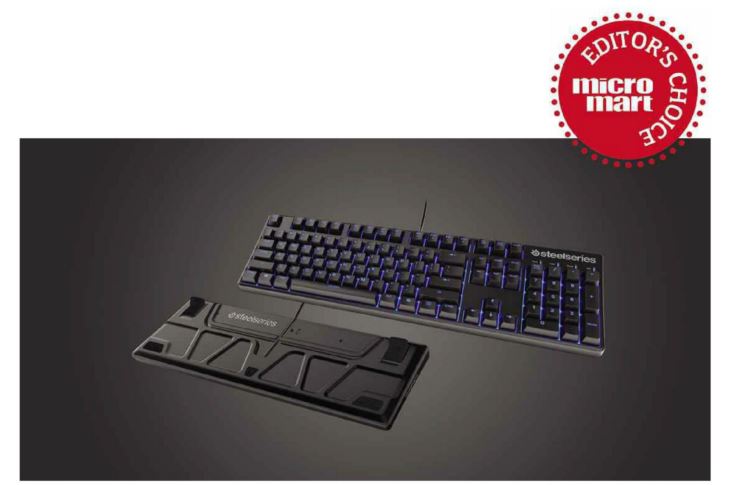 The exotic face of this design is in the SteelSeries Engine Software, where you can create incredibly detailed game profiles and key macros to your heart's content.
SteelSeries also claims you can do on-the-fly macros, though the process for doing this does require some work with the Engine3 tools beforehand. This could be better if it dedicated keys to macro functionality, but I can see why it would resist adding special keys and messing with its well-honed layout further.
The only change that I might take issue with in the M500 is that where SteelSeries provided a PS/2 adapter on the 6GV2, this design is exclusively USB out of the box.
In all other respects, the Apex M500 is the replacement for the 6GV2 that was required, avoiding the excesses of some high-end designs and instead focusing entirely on what you really need during heated e-sport engagements.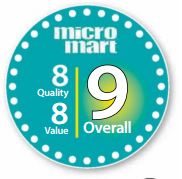 There's a pureness of purpose here that many companies could learn from in designing their products and revamping their ranges.
The icing on this particular cake is a price that's not excessive, and considering how long the Apex M500 should last, it's probably a bargain.
If you have an input problem, if no one else can help, and if you can find one to buy, maybe you should get the SteelSeries Apex M500. mm Mark Pickavance
A keyboard for pure gamers and dedicated typists alike