Richard Stevenson gets active with Meridian's DSP-toting installation speakers. Read our MERIDIAN DSP520.2 Review.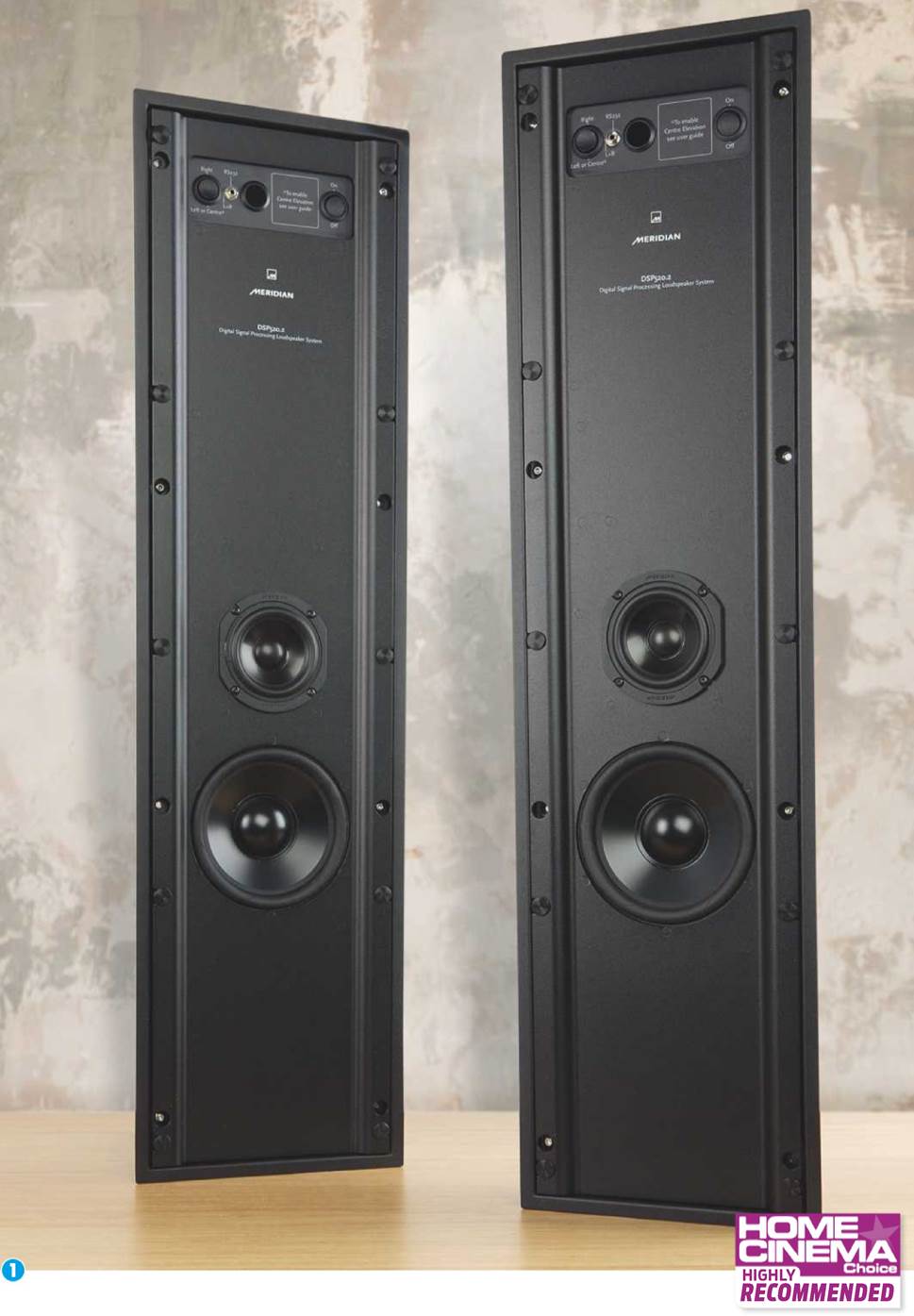 Active in-wall loudspeaker
POSITION: Entry-level in Meridian's architectural range
Monitor Audio Platinum In-Wall II; Focal Electra II IW1003Be
In-wall loudspeakers are a bit, well, Marmite. You are either going to love the sleek, seamless look when installed or fret about whether traditional speakers would have sounded better, particularly up the front. But with the right DSP, sonic compromises can be eliminated. Enter the DSP520.2.
This fully active in-wall speaker is the smallest of Meridian's three-strong line up of column-format designs, with a fourth compact in-wall model, the DSP320.2, completing the brand's architectural range. Drawing on technology from its M6 active floorstander, the DSP520.2 uses a shallow sealed aluminium cabinet, a wide-dispersion 3.5in midrange/ high-frequency driver, and a 5.5in bass unit.
7Review earns Amazon affiliate commissions from qualifying purchases. You can support the site directly via Paypal donations ☕. Thank you!
See also TOP 10 Subwoofers
Both these drive units are fed separately by 100W of Class D power, each using paired and bridged amp modules. The position of the mid/high driver is roughly central to the cabinet, allowing for vertical L/R installation or horizontal positioning for the centre-channel (or top-notch soundbar).
Gathered under the auspices of Meridian's CLASS-M DSP Engine, the speaker's processing tech includes Enhanced Bass Alignment, to best match bass timing to the HF driver, and Centre Elevation, which aims to raise the perceived output height when the DSP520.2 is used below a (large) screen.
There's also an anti-jitter system called FIFO (First In, First Out) Buffering, Meridian's own Apodising filter to improve clarity, bitrate upsampling, and support for Meridian High Resolution (MHR) audio… which is Meridian's bespoke steroid-enhanced version of MQA/ HRA. This isn't your usual in-wall speaker.
Dynamic duo
One of the huge advantages of DSP-fettled in-speaker amplification is that you can change the processing dynamically with the speaker's output. This has enabled Meridian to best balance the sound, whether you are listening to a whisper-quiet scene or huge crescendos that would otherwise see that 5.5in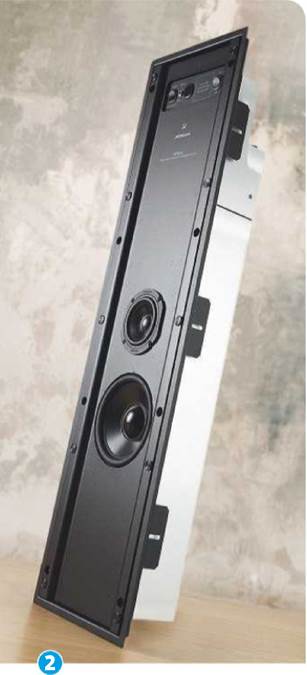 bass driver jettisoned out of the cabinet. This gives the DSP520.2 its eye-watering specification of a 114dB maximum sound pressure level and bass output to below 50Hz. You would need a large and very efficient floorstanding loudspeaker to get even close to those numbers.
Yet the DSP520.2 is not a simple add-on panacea to audio goodness; you can't simply hook up any AV processor. Meridian's approach requires a dedicated zone controller, AV processor or digital pre-amp that talks to and interacts with the speakers as a holistic system. You have a few options here, from the basic two-channel 218 Zone Controller I used to test these speakers in stereo, up to the mighty 861v8 Reference Digital Surround Sound Controller.
Connection from the controller to each speaker is via Meridian SpeakerLink, which uses a Cat5 (or better) network cable with RJ45s on either end. Meridian's own flat-profile cable supplied with the speaker is extremely easy to install and hide, even if it lacks the gold-binding-post-bling of expensive cables.
The aggro of installation will be dependent on the room and walls in question. As I managed to fit the DSP520.2s in a ply-wood false wall without losing a finger, I can assume Meridian's fitting system works well. The supplied mounting frame gives plenty of fixing possibilities and an optional RF500 wall box is available for trickier installs. You will also need mains power to each speaker, in the form of an
IEC (kettle) lead. Completing the look is a flush-fitting white (but paintable) grille.
Each speaker has an IR sensor for control backhaul to an equipment rack, RS232 control, LED status indicator >
1. High-frequency drivers are centrally positioned for both horizontal and vertical setups
2. Meridian also sells a full back box – the RF500 – if your install requires it
and a switch for left, right or L+R configuration. Core speaker setup is handled through the Meridian Control app, including bass, treble, phase, balance, and boundary control adjustment.
Turn up the Wick
In terms of sheer SPL and dynamics, the DSP520.2 makes a mockery of what looks like a relatively humble two-way driver configuration in a small cabinet. Rolling out pretty much any scene from the original John Wick (4K Blu-ray) sees the Meridians shine, punching hard with an amazing clarity that gives every gunshot a scene of its own, from the percussive explosion to the metallic clatter of the cocking mechanism and the spent cases hitting the floor.
'The DSP520.2 will leave you scratching your head as to how much sheer output can emerge from its driver array'
The speaker never sounds hard or under strain, thanks to the DSP engine dynamically trimming the LF response and power to the larger driver as the volume goes up, all but eliminating distortion right up to its maximum output. Fast-forward to the film's car crash finale and the speakers' performance hangs together with aplomb. This duo offers tangible low-end impact while throwing higher-frequency effects well out into the room.
There isn't a noticeable change in balance until well over 100dB (measured at 1m) and there are precious few speakers, in-wall or freestanding, that you can say that about. Even then, the effect is a subtle shift to a lighter overall balance with just a little less depth and not quite the stomach-churning force these can manage at daily listening levels. Pushed hard, the DSP520.2 will leave you scratching your head as to how much sheer output can emerge from its twin-driver array.
Yet while action sequences are the DSP520.2's party trick, its star quality shines through more detailed scenes and at realistic listening levels. With most of the DSP controls set to default/off position, the sound is supremely open and revealing with an enviably wide soundstage that allows effects to feel spacious in the room. The wind breezing through outdoor sequence in Brokeback Mountain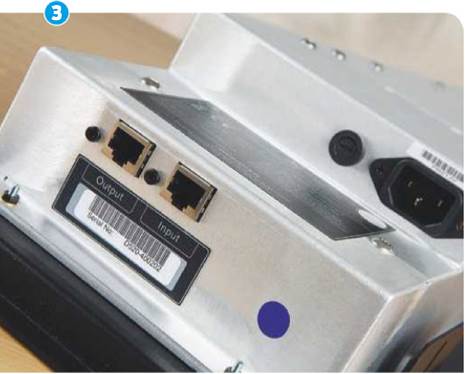 (Blu-ray) has a tactile quality that underpins the fragile emotional state of the characters as the story develops.
Used as a centre channel, this highly communicative presentation lends dialogue an equally real and very natural presence. A romp through episodes of Netflix's Another Life offers a broad array of dialogue styles and dialects from the ship's crew. The Meridians are superbly accurate here, highlighting with precision that 90 per cent of the characters are wholly unbelievable.
Switching to L+R mode and feeding one DSP520.2 a downmixed stereo source from the 218 Zone Controller turns it into a very serious soundbar. It impressed in the role, flexing much of the muscle and clarity of the full system, but I can't help thinking this 218/DSP520.2 combination is an expensive sledgehammer to crack the soundbar nut. If you want in-wall style with your soundbar sound, though, you can't fault the concept.
Back in stereo or as a surround sound system, the app's frequency controls, boundary gain, and Enhanced Bass Alignment will have subtly different efficacy depending on your room and installation. After much fiddling with settings across a wide genre of films, I ended up using the system's completely flat default setting for the most enjoyable, well-balanced results.
If I could level even minor criticism at the DSP520.2, it is that ultimate bass depth is more limited at high volumes as the driver is kept in check. In a cinema system that isn't going to be an issue, however, as you can manage bass out to a subwoofer.
Impressive in-walls
Active, in-wall and extremely sophisticated, the DSP520.2 is an easy recommendation for serious cinema installs. Meridian's DSP dials into the room so well it is uncanny, and its distortion-free high output is remarkable. Costs will mount when you consider a seven-channel setup, plus controllers and sub, but don't forget amplification is built-in. Grab a demo and prepare to be wowed
VERDICT
Recommended
MERIDIAN DSP520.2 Review
A spectacularly good active in-wall model with clever DSP, dynamic crystal-clear sound and SPLs to embarrass much larger speakers.
Add your review
Best MERIDIAN DSP520.2 prices ?
MORE DEALS

See also TOP 10 Subwoofers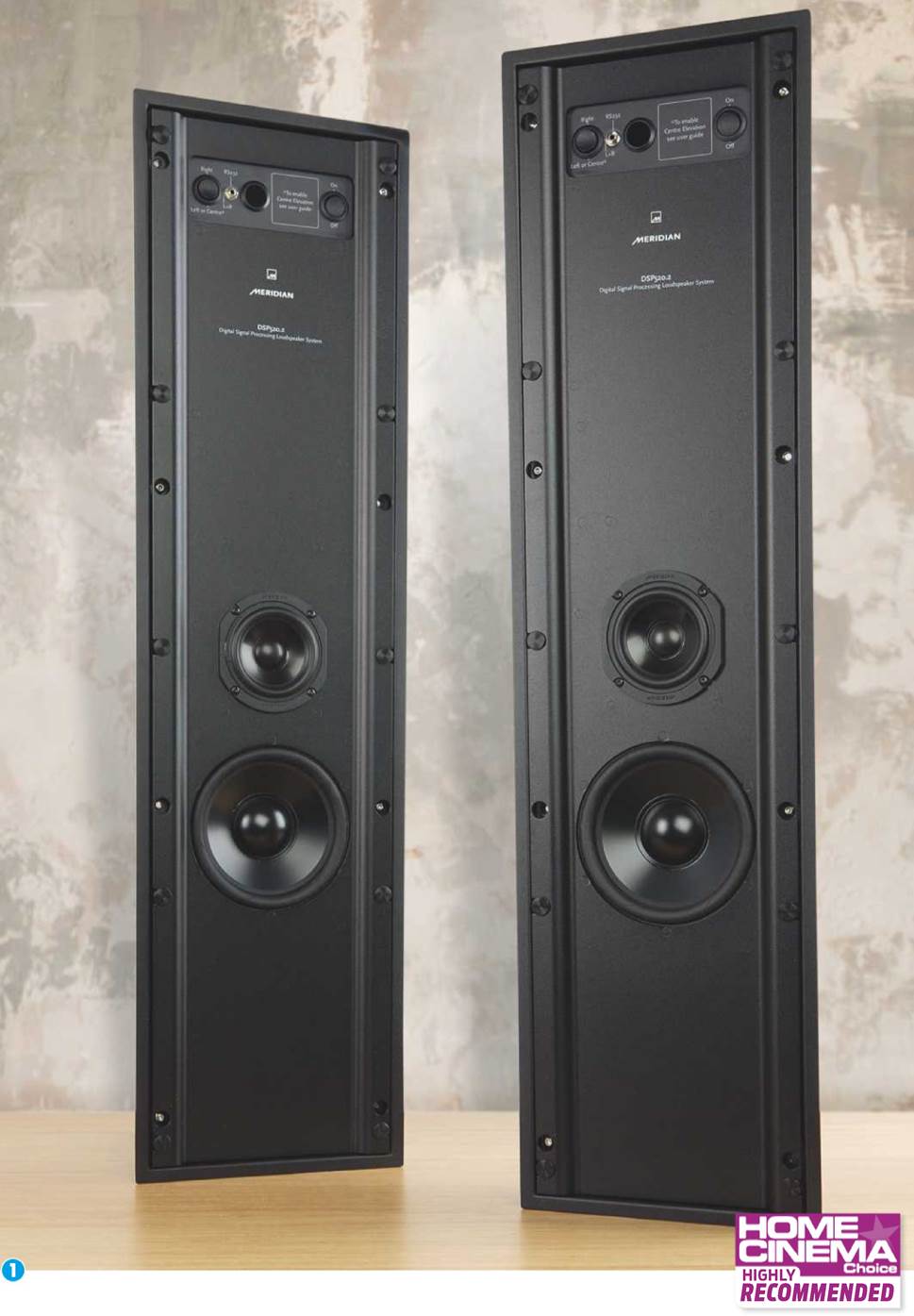 Meridian DSP520.2 In Wall Speaker (Single)
Digital active in-wall speaker with Meridian's latest audio technologies including EBA and Centre Elevation for very lifelike and spacious sound.
£1,999.00

3. The speakers connect to Meridian's processor hardware via its SpeakerLink Cat5 system
SPECIFICATIONS
DRIVE UNITS: 1 x 5.5in bass driver; 1 x 3.5in midrange/high-frequency driver ONBOARD POWER (CLAIMED): 2 x 100W Class D ENCLOSURE: Sealed
FREQUENCY RESPONSE (CLAIMED): 50Hz-20kHz SENSITIVITY (CLAIMED): N/A POWER HANDLING (CLAIMED): N/A DIMENSIONS: 203(w) x 800(h) x 102(d)mm
WEIGHT: 10kg CONNECTIONS: 1 x Meridian SpeakerLink input, 1 x SpeakerLink output; IR window; IEC mains power
PARTNER WITH
MERIDIAN218 ZONE
CONTROLLER: Styled to sit in an AV rack rather than under your TV, this flexible two-channel processor offers digital and analogue in/outs, and SpeakerLink connections for the brand's DSP speakers.