JBL's considerable audio know-how meets Google's digital tech, but will it be a match made in heaven?
As the new generation of intelligent speakers puts an emphasis on sound quality, Clif Joseph listens to six popular models. 
Wireless Speaker Systems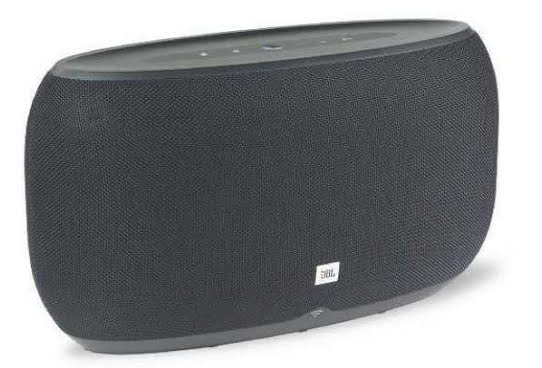 DETAILS
PRODUCT JBL Link 500
ORIGIN USA/China
TYPE Wireless multi-room smart speaker
WEIGHT 3.5kg
DIMENSIONS (WxHxD) 370 x200 x157mm
7Review earns Amazon affiliate commissions from qualifying purchases. You can support the site directly via Paypal donations ☕. Thank you!
FEATURES
Quoted power output: 60W
Up to 24-bit/ 192kHz playback
Wi-fi; Chromecast; Bluetooth
DISTRIBUTOR Harman Consumer UK
TELEPHONE 0161 2223325
WEBSITE uk.jbl.com
One of the few speakers to use Google's Assistant to respond to your voice commands, rather than Amazon's Alexa, the Link 500 also relies on Chromecast to connect to your home wi-fi network and provide multi-room streaming. It's this emphasis on Google tech that means that the Link 500 works best with Android smartphones and tablets packing Chromecast. Other devices, such as Apple's iPhones and iPads, will be limited to Bluetooth.
Otherwise, the Link 500 boasts two 89mm mid/bass drivers and a brace of 20mm tweeters – arranged in pairs on the left and right sides – along with a large, passive bass port on the back of the unit. The speaker supports a good spread of audio formats, but the Google Home app used to control it doesn't support a wide range of streaming services, forcing you to rely on Bluetooth for Qobuz or Tidal.
Sound quality
The Link 500's performance can be decidedly erratic. Despite its respectable 60W output, it is almost inaudible at below 30 percent volume, especially on more delicate tracks like Flight From The City, which needs a gentle touch to coax its light strings into life. If you're looking for some late-night mood music, the JBL isn't going to be the best choice.
Thankfully, the sound starts to gain presence as you near the halfway mark and that large bass radiator adds a dramatic weight to the deep piano chords that underpin the piece. There's a clear, precise sound to the strings as well, which is also evident in the acoustic guitar on The Blower's Daughter, picking out all the little finger noises of Rice's light strumming. The bass port gets a little out of hand here, however, with some of the deep cello notes booming out and rather overwhelming the sound at times.
It's left to up-tempo rock and pop tracks like Rapture to show the Link 500 at its best. The bass guitar doesn't overwhelm the other instruments, driving the song along aided by the sharp, precise percussion. The Link 500 keeps its eye on all the details too, including the tinkling cowbells and blaring sax during Debbie Harry's proto-rap interlude.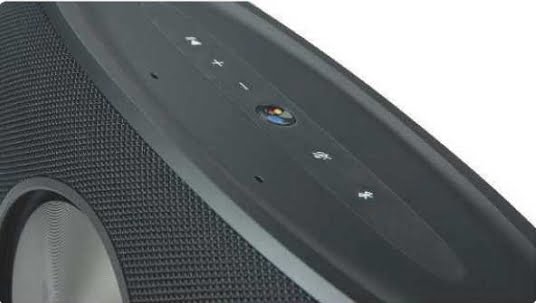 It also handles the rich harmonies of Bohemian Rhapsody very well. The gentle voices in the introduction are smooth and detailed, and it's nice to hear John Deacon's bass clearly in the first couple of verses for a change.
There's a real edge to the operatic chorus that keeps the cascading voices clear and balanced. And while it might sound a little anaemic at lower volume levels, the Link 500 works a treat when it rolls up its sleeves for the headbanging climax, keeping guitar, bass and drums clear and well separated throughout
OUR VERDICT
JBL Link 500 Review
A good option for rock and pop, but it rather lacks sonic versatility
PROS
Clear, precise midrange and higher frequencies
CONS
Lacklustre at lower volumes
Bias for Android devices
Add your review
Best JBL Link 500 prices ?
MORE DEALS

STEREO NO-GO
With its twin pair of mid/bass drivers and tweeters and big bass port on the back, the Link 500 is designed as an all-in-one stereo system. Because of that – and unlike most of the smart speakers here – you can't pair two units together for wireless stereo. However, Chromecast can still be used to link different speakers as part of a multi-room system, which also ensures that the Link 500 works with other Chromecast-compatible offerings such as the Google Home Max. But, as with the Home Max, the Link 500 is less compatible with other types of devices. You can only stream music through a handful of online services, and if you store your music library on Apple computers and mobile devices or a Windows PC, you'll have to rely on Bluetooth to be able to listen to it.