Google Nest Cam IQ – Easy to install, pricey to watch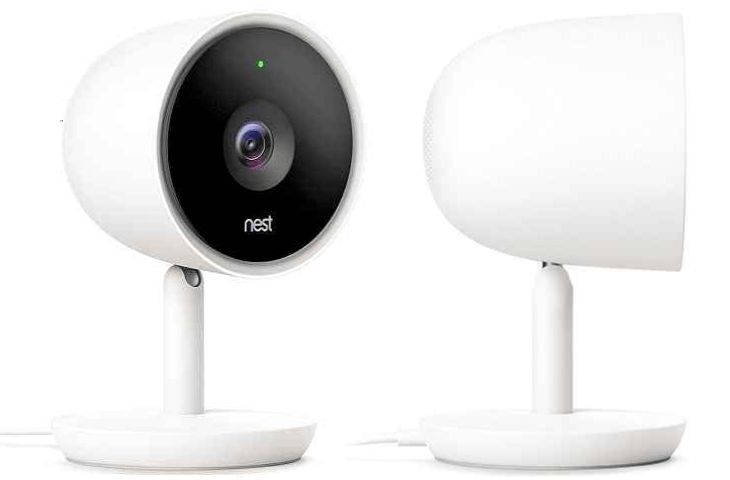 SECURITY CAMERA
Home-security video cameras have been around for decades, but the modern digital version is a lot easier to set up and use. This is the cleverest one yet and it's designed as a pleasant-looking home accessory that shouldn't be hidden away. A pair of infra-red LEDs help it see in the dark, while three microphones pick up sound and a speaker lets you yell at burglars (or next door's cat). It's all powered via USB Type-C from a supplied mains adapter.
The Nest Cam IQ shoots very sharp 1080p video, which is even better than the original Nest Cam in good light, and about on a par in the dark. Its 130-degree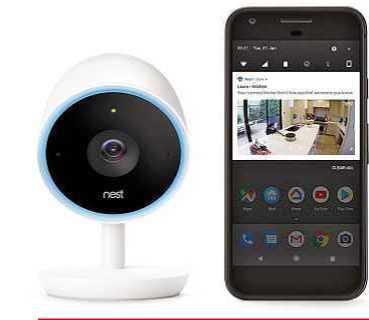 field of view should mean you can place it to cover an entire room or open-plan area. That's just as well, because at nearly 300 quid for one camera you won't want to be buying several. You can add cheaper cameras, such as the original Nest Cam Indoor or the Nest Cam Outdoor.
7Review earns Amazon affiliate commissions from qualifying purchases. You can support the site directly via Paypal donations ☕. Thank you!
The IQ adds face recognition. A big part of how these cameras work is figuring out when something suspicious is happening, so they can alert you and start recording. The IQ not only knows that something moving around is a person, but whether it's someone you've previously identified as trusted. There's an option to ignore movement and faces when your smartphone is detected at home, because you're probably at home with it. You can also trigger recording manually at any time from anywhere using Nest's app, and watch a live feed.
The catch is that recording to the cloud uses a lot of bandwidth on your broadband – Nest estimates 150 to 300GB a month, depending on quality and how often it gets triggered – and requires a Nest Aware subscription. That costs to keep the previous 10 days of recordings, or for 30 days. There's no facility to avoid this by recording to your PC, for example. Although being able to monitor your home over the internet is reassuring, we think this is too expensive.
SPECIFICATIONS
1080p camera with mic, speaker and motion detection • Requires broadband internet connection and Nest Aware subscription for some features • Requires Android 4.1 or iOS 9 or higher device or computer with Windows 7 or OS X 10.9 or later • 124x24x74mm (HxWxD)
VERDICT:
The Nest Cam IQ is clever and brilliantly simple to set up and use, justifying its up-front price, but the subscription is a cost too far
ALTERNATIVE:
Netgear Arlo
For a third less money (for one camera with the required Smart Home base station), this is a better deal
CHOOSING A SECURITY CAMERA
We've tested a number of easy-to-use internet security cameras now, and while they're differentiated by a few hardware and software features, the biggest consideration is the monthly fee to watch video over the web. The Canary, for example keeps the last 12 hours of recordings free of charge, while the Y-cam Evo offers seven days.
If you need more than this, you have to pay. The Netatmo Welcome is the only camera of this type that can record to an SD card, avoiding the internet.
This does mean an intruder who spots the camera can remove the evidence.
Less than the Nest Cam IQ, you could buy a pack of two Netgear Arlo cameras, which can be used indoors or out. Video is stored for seven days free of charge and subscriptions are available for longer. Each camera takes four batteries, which cost about a pound each and, unless the motion detection gets triggered a lot, should last months.
Alternatively, for you could buy one camera plus the Arlo Pro base station, which adds the ability to record to a USB stick. The Arlo cameras have the same angle of view as the Nest Cam, but a lower 720p resolution, which still looks pretty sharp.