We test a great-value Android media player that you can plug into your TV to stream all your entertainment from the web
Smart TVs and set-top boxes bring a range of features to your living-room television including viewing catch-up TV, running media players such as Kodi and streaming your own content from other devices. However, most of the big brands are tied into a particular service, such as Apple TV's dependency on iTunes or Amazon's Fire TV devices pushing its Prime Video service. If you deviate from these giants, though, you'll find some media streamers are compatible with a broader range of services and provide impressive specifications for a fraction of the price.
One such example is the Seguro Trongle S2. For about the same price as the latest Amazon Fire TV Stick, you get a set-top box running Android 6.0 Marshmallow that's capable of outputting a 4K picture (also known as Ultra HD) complete with HDR (High Dynamic Range – a new television technology that gives TVs better contrast and colours). On the face of it, that's staggering value.
Build and ports
The S2 has a textured, plastic casing that feels well made. It has a similar footprint to an Apple TV but is only about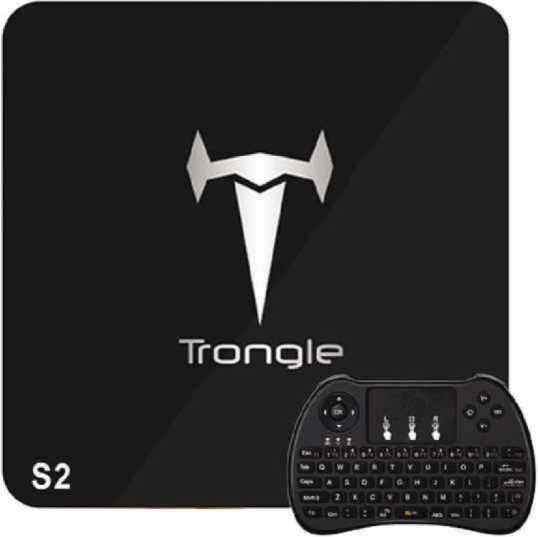 one quarter of the thickness. At the back, there's an HDMI port to connect it to your TV and a Fast Ethernet port for connecting to a router or HomePlug. We recommend using this port if possible because the S2 only supports 2.4GHz 802.11n Wi-Fi, which
may not be fast enough for streaming the large 4K video files that the device is capable of playing. Rounding off the connections are two USB ports and a microSD card slot. The latter could be very useful for expanding the S2's modest 8GB of storage.
7Review earns Amazon affiliate commissions from qualifying purchases. You can support the site directly via Paypal donations ☕. Thank you!
"A set-top box running Android 6.0 that can output 4K complete with HDR. On the face of it, that's staggering value"
Interface and apps
Seguro has taken Android 6.0 and overlaid its own skin to provide a basic but functional homepage. It's not going to win any design awards but it's slick and fast. The large icons on the homepage let you quickly launch the browser, view installed apps and play local videos, music and photos. You can also add shortcut icons to your favourite applications across the bottom of the screen.
A basic infrared remote is included in the box. Navigating the main screen is easy using the cursor keys and Select button, but other apps don't work as well. Open the Google Play Store, for example, and it's exceptionally hard to select the Search bar. You can get around this by pressing the mouse button on the remote to display a pointer on the screen.
Using the remote's cursor keys, we could jerkily move the cursor up to the search box to find what we wanted.
Fortunately, the Trongle is currently being sold with a wireless keyboard that has a built-in touchpad, which makes navigating apps and entering data a lot easier. Alternatively, you can bypass the Google Play Store entirely by using the web interface to send installation files to the S2 over the internet.
Still, having the Play store available lets you choose from a huge range of apps, including BBC iPlayer, All 4, ITV Hub and My5 for catch-up TV, as well as Sky's Now TV service. That's a better selection than some of the big-brand media streamers.
That said, the S2 can't support all apps and some big names are missing. Google Play doesn't have the Amazon Prime Instant Video app, for example and, even worse, you can't currently install Netflix.
Because the S2 effectively uses the smartphone versions of apps, their interfaces can be tricky to navigate. When accessing BBC iPlayer, for example, the S2's remote doesn't work in normal mode, so we had to use it in Mouse mode instead, which is a frustratingly imprecise tool for selecting something to watch. Using the wireless keyboard's touchpad is a lot easier.
It's also annoying that neither controller has a Pause button. To manage this in iPlayer, we had to hit the Select button, navigate the mouse pointer down to the onscreen button and then press the Select button again. It's fiddly and slow.
This is where Android TV devices, such as the excellent Nvidia Shield have the advantage. For these devices, Android and any installed apps are reformatted so they can be used with a remote; the downside is that they are a lot more expensive.
Media streaming
Despite such gripes, the S2 offers a significant plus in that it supports other media – streaming tools, such as Plex and Kodi. Both applications let you stream content over your home network, with Kodi able to expand into online services, too.
Within Kodi, the S2's remote and keyboard work beautifully and the media player's interface is very smooth. We tested it by playing our sample files to the S2 over the network.
Over a Wi-Fi network, the S2 struggled to keep up with and buffer a 4K video, so using Ethernet was a must. Once the wired connection was operational, the S2 proved itself to be a powerful and capable media player. Certainly, if you want a cheap and powerful media player for legal use of Kodi or Plex, it's hard to find anything else in this price range.
" Within Kodi, the S2's remote and keyboard work beautifully and the media player's interface is very smooth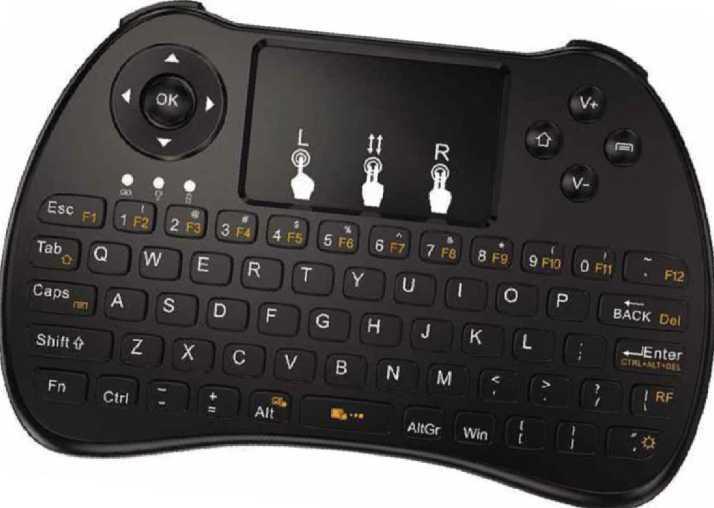 PRODUCT INFO
Seguro Trongle S2
SPECIFICATIONS
HDMI 2.0 video output
802.11n (2.4GHz) Wi-Fi
1 x Fast Ethernet port
Streams in UPnP and DLNA formats
Works with iPlayer, My5, ITV Hub, All 4, Now TV
110 x110 x11mm
FOR
– Supports a good selection of streaming TV and catch-up services
– Kodi-compatible
AGAINST
– Remotes not best suited to catch-up TV apps X Interface is a bit clunky
BETTER FOR CATCH-UP
Amazon Fire TV Stick
Nvidia Shield TV
OUR VERDICT
Overall, the quality of the Trongle S2 depends on what you want to use it for. If your priority is a media player that supports catch-up TV and the main streaming services, it's not ideal because the remote controls are infuriatingly fiddly We recommend that you buy the Amazon Fire TV Stick instead or, if you want to connect it to a 4K TV, the Amazon Fire TV.
If, on the other hand, you're after a cheap, high-resolution device that you can use to stream your own content via Plex or Kodi, then the S2 is an excellent choice. In this latter scenario, the inclusion of the main catch-up services is a handy bonus and the occasionally clunky interface is a worthwhile trade-off for the price.