The UHZ65 trades an old-fashioned lamp for something more cutting-edge. Steve May approves. Read our OPTOMA UHZ65 Review.
Black level performance, colour vibrancy and raw resolution are widely recognised as the holy trinity of home cinema projection, and with the new 4K HDR-capable UHZ65, Optoma comes close to giving movie fans a suitably religious experience.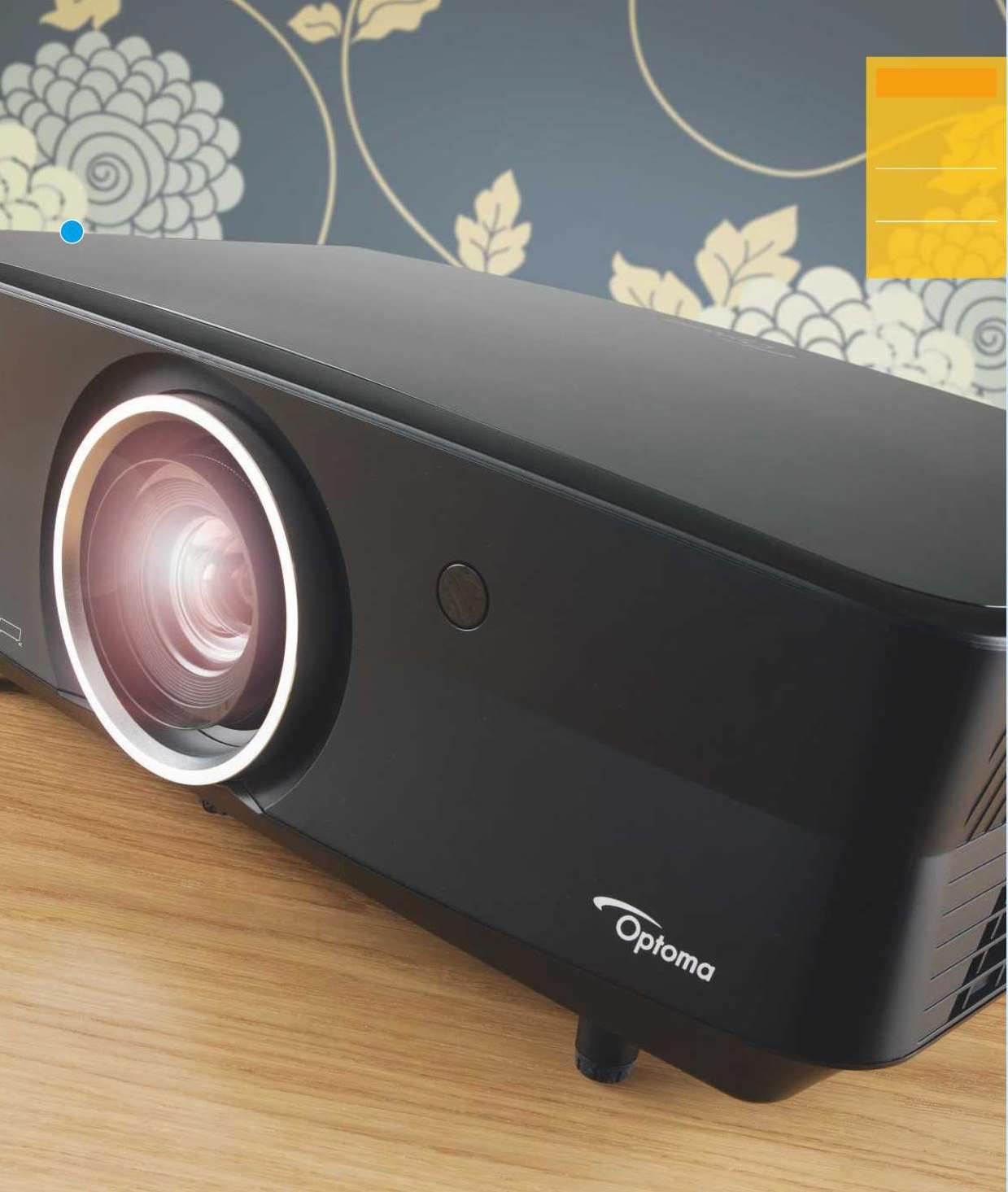 You may also like:
An early champion of single-chip 4K DLP cinema, the brand has swapped the traditional lamp for a laser phosphor light source, and in the process significantly upped the performance ante.
Laser light ushers in a number of bigscreen benefits. Most obviously there's near-instant on and maintenance- free longevity. Optoma quotes 20,000 hours usage, which is basically going to be the lifetime of the product. You'll never have to worry about replacement bulbs.
Moving to a laser phosphor light source also helps image quality, bringing improvements in contrast and colour fidelity. So is it time for a hallelujah chorus?
7Review earns Amazon affiliate commissions from qualifying purchases. You can support the site directly via Paypal donations ☕. Thank you!
See also TOP 15 projectors
Plug 'n' play cinema
The Batcave-black UHZ65 is relatively modest in size (under 50cm wide) and proves reasonably straightforward to install. There are manual zoom and vertical lens shift controls under its hinged top lid. A green test pattern offers an easy gauge of focus and uniformity.
The projector's throw should suit most rooms. You can cast a 120in image from just under 4m; the projector will focus between 1.3m to 9.3m.
Video inputs comprise two HDMIs and VGA.
While the projector has a modest onboard 4W sound system, there's an optical digital output and mini jack stereo in/out, to route sound to something more meaningful (we obviously suggest partnering your sources direct to an AV receiver, for fittingly big surround sound).
There's also a USB port, not for media playback but to provide power to an HDMI dongle. Control options include a 12V trigger (to sync with an electric screen), RS232 and Ethernet.
The remote is the standard ergonomic Optoma backlit zapper, which lights up bright white. Alternatively you can use the on-body menu control; on the projector's flank are manual power and input buttons. The onscreen user interface is a familiar, unfussy box of tabs and menus.
So how does a laser phosphor light engine differ from a traditional lamp? Let's dig a little deeper…
Blue laser diodes provide the light source that illuminates the Optoma's DLP chip. These shine through a phosphor wheel and diffusion window onto a four- segment (blue, green, yellow and red) filter wheel, before hitting the DMD.
In full flight, the picture performance of the UHZ65 is on the right side of gorgeous. The image is tack-sharp. Like its UHD65 stablemate, the projector is built around TI's XPR (eXpanded Pixel Resolution) DMD. This may not be a native 4K device (it has 4.15million mirrors, after all), but advanced image processing delivers a 2160p image to the screen, approved by the CTA (Consumer Technology Association) as 4K.
To be honest, I think you'd be hard-pressed to identify the image wasn't from a native 4K projector using movie content alone. It's only when you scrutinise a UHD test chart will you spot that it's not peerless at cleanly delivering the very highest level of UHD detail.
A subtle UltraDetail enhancement mode can be used to give a visible lift to low-level detail, and (on Level 1) it works well viewed at distance.
Operating noise is a tad high at 29dB, and fiddling with the brightness setting doesn't reap any dramatic reward. Of course, as part of a full home cinema install, this isn't likely to be a huge problem – but I have heard significantly quieter projectors.
I was occasionally aware of DLP's characteristic rainbow fringing on sequences with high contrast. This has been less of an issue
Optoma has still left the '3D' button on its handset…
The UHZ65 is dressed to impress in home cinema black
PRODUCT: 4K DLP HDR projector with laser light source
POSITION: Range-topping UHD projector
PEERS: Acer VL7860; JVC DLA-X5900
on DLP projectors of late, but here makes a surprise reprise. It was immediately evident on the home menu screen of my Panasonic DMP-UB900 UHD player, which is fairly monochromatic. Thankfully, chroma fringing is far less obvious with actual movie footage.
One weakness of the lamp-based DLP UHD projectors seen so far has been contrast. As hoped for, that's been tackled here head on. While the PJ still can't manage the stygian black of some rivals, it is far more convincing than on Optoma's more affordable models. This has a knock-on effect on practically everything you're watching; letterbox bars are appreciably noir rather than grey; dark colours gain extra realism; the sense of image depth improves.
While HDR from projectors is no match for TVs when it comes to portraying spectral highlights, this Optoma (compatible with HDR10, but not Dolby Vision, HDR10+ or HLG) at least offers a lush vibrancy. With a brightness of 3,000 Lumens there's enough ping in the picture to
Ultra HD content is obviously this Optoma's strength, but image quality with 1080p sources is good too
create a genuinely dynamic image, and colour depth is excellent. When The Rock rescues wife Emma from the top of a collapsing building (San Andreas, UHD Blu-ray), the red and white livery of his rescue chopper is bright and rich. The facades of the collapsing buildings glint realistically in the sun, while fountains of flame illustrate the chaos. It's a very dramatic presentation.
When HDR is detected, the projector locks to its HDR setting (other options are Cinema, HDR Simulated), Game, Reference, Bright and User) and cannot be changed, although you can tweak image parameters such as brightness and contrast, and choose from Detail, Standard or Film dynamic range modes.
With standard dynamic range content, the Cinema preset is a fine option for a darkened room; while you might be tempted to call up the HDR Sim mode to make the most of the PJ's specification, this over-cranks colour and generally makes SDR images look unnatural.
This unit sports Optoma's PureEngine processing suite, which offers a variety of embellishments. Its PureMotion element works to smooth out panning shots, but applies a soap opera sheen, while PureColor bumps saturation.
Adjustable on a gauge between 0-6, I found 1 was enough to get adequate pop. Any more and you start to blow out detail. Pure Contrast should be left on.
The UHZ65 may be sans lamp, but there are adjustable brightness modes. Dynamic Black 1 is the most satisfying. The laser engine is driven by default at 100 percent, but can be lowered in increments to 50 per cent. However, as this doesn't noticeably impact the projector's operating noise, it's best left on full pelt.
4K content is obviously this PJ's strength, but image quality with HD sources is good too. Star Trek Discovery (1080p, Netflix) is astoundingly crisp, with remarkable detail in the crew's spandex jumpsuits. The show provides plenty of opportunities to show off colour depth too, from the bridge of the Discovery to Klingon armour.
Given that only one HDMI input is 4K/HDCP 2.2 compatible (a bit of a disappointment), you might well wonder what to do with the second. I connected an Amazon Fire TV dongle and powered it from the projector's USB port. Of course, you're largely limited to watching with compromised sound doing this. While the projector can route audio out, stereo is the best you'll get.
A new level
The UHZ65 represents a new level in single-chip 4K DLP performance (outside of SIM2's premium Nero 4 UHD), but the ticket puts it up against stiff competition from Epson and JVC – the latter's DLA-X5900 (see p44) offers better blacks, connectivity and setup flexibility, but loses out on brightness and resolution, while the promise here of maintenance-free UHD imagery is a huge draw. Overall, this is a cracking, credible high-end home cinema projector. I suspect once you've gone laser, you'll not want to go back
SPECIFICATIONS
3D: No 4K: Yes. 3,840 x 2,160 HDR: Yes. HDR10 CONNECTIONS: 2 x HDMI inputs (1 x HDMI 2.0 with HDCP 2.2; 1 x HDMI v1.4a); USB-A (power); 12V trigger; RS232; Ethernet; 3.5mm audio input; 3.5mm audio output; VGA input; optical digital audio output BRIGHTNESS (CLAIMED): 3,000 Lumens CONTRAST RATIO (CLAIMED): 2,000,000:1 ZOOM: 1.6x DIMENSIONS: 498(w) x 141(h) x 331(d)mm WEIGHT: 9.5kg
FEATURES: 4K XPR UHD DLP; built-in 4W audio; laser light engine (rated to 20,000 hours); claimed 29dB fan noise; Cinema, HDR, HDR Sim, Game, Reference and Bright picture presets; 1.39:1-2.22:1 throw ratio; Pure Engine image processing includes PureMotion frame interpolation; ISF calibration compatible; backlit remote control; vertical lens shift
PARTNER WITH
AMAZON FIRE TV: You can make use of the UHZ65's SDR-locked second HDMI input with this media streaming dongle. Use the PJ's USB port to supply power to the Fire TV and you have an elegant solution for on-demand content.
3. Only one of the Optoma's HDMI inputs supports 4K HDR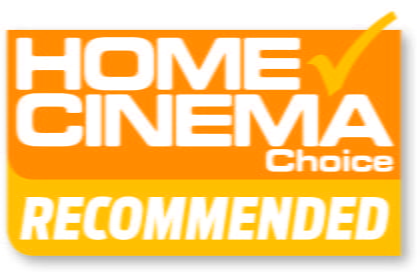 Verdict
Recommended
OPTOMA UHZ65 Review
Offering strong contrast, rich colours and crisp detail, this laser 4K debutant is a step forward in DLP home cinema projection technology. Not a budget option, though.
Add your review
Best OPTOMA UHZ65 prices ?
MORE DEALS

See also TOP 15 projectors