The top dog in the American company's Citation multiroom stable blends slick DSP and autocalibration with an 11-strong driver array – and its performance is music to John Archer's ears. Read our Harman Kardon Citation Multibeam 1100 Review.
HARMAN KARDON IS well known in the soundbar world for its work with Samsung (its ultimate parent company since 2017) on much of the Korean brand's widely acclaimed range. Yet it also continues to design and manufacture its own audio products, something it's been doing since launching an FM tuner all the way back in 1953, followed by everything from stereo and multichannel receivers, CD recorders and computer speakers in the intervening years. Its wares now are split between in-car systems, a bevy of Bluetooth speakers, and its extensive Citation range.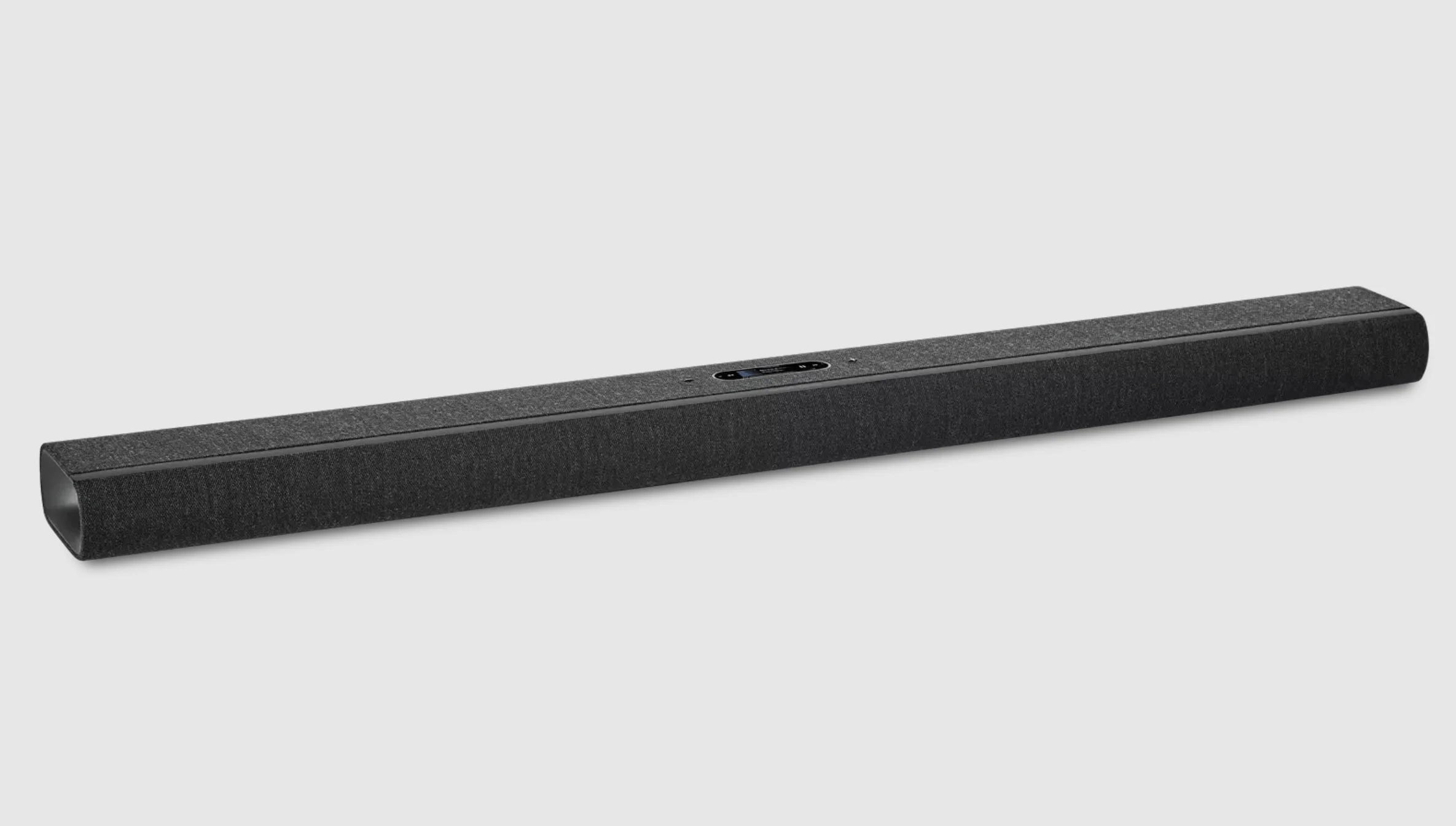 A new remote offers level adjustment for surround and Atmos drivers, plus bass/ treble tweaks
A resurrection of a name the company used in the 1950s, Citation is a multiroom ecosystem based around the Google Home platform, and currently comprises 12 products. There are desktop and tower speakers, an amp for connecting legacy hardware, even an 'old-school' clock radio. And then there are soundbars, the £ Citation MultiBeam 1100 auditioned here being the flagship.
Although it shares a similar title to Harman Kardon's earlier Citation MultiBeam 700 , and much of the same design/feature traits, the '1100 is noteworthy for introducing Dolby Atmos playback to the Citation family. You could argue it's a surprise it's taken that long.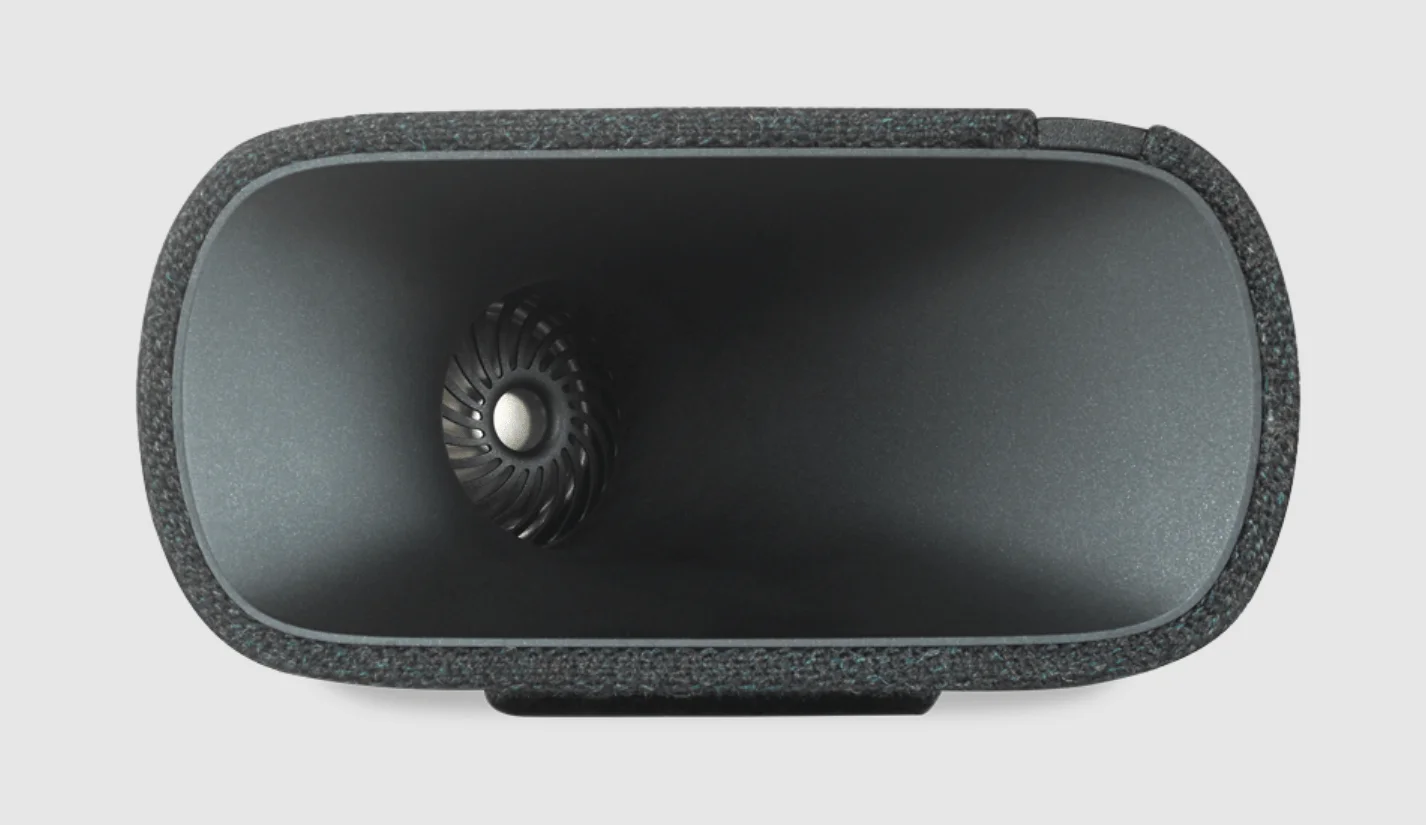 Putting on a display Like its more affordable stablemate, the Citation MultiBeam 1100 distinguishes itself from the rather macho, angular looks associated with Samsung's premium soundbars by adopting a cute, living-room friendly profile with a gently arced front edge. It's smartly adorned in a Kvadrat fabric over its front and top too (Winter Grey or Classic Black finishes are available).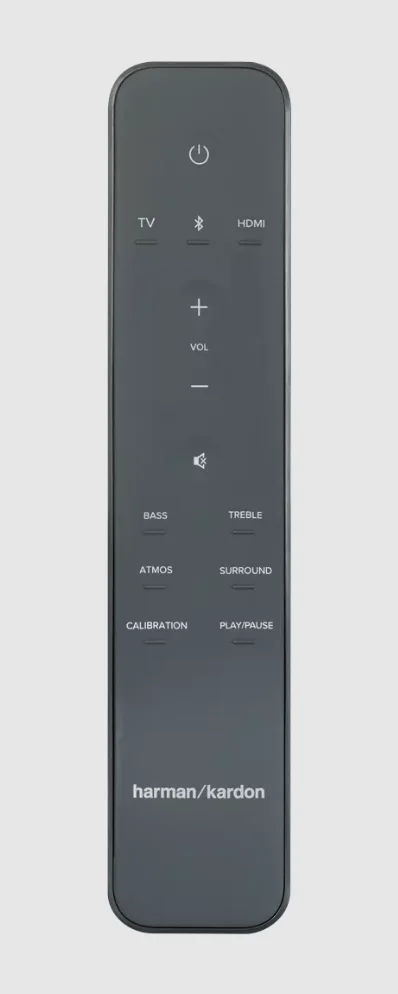 Another touch of class comes from the LED display that sits at the centre of the soundbar's top panel. This is vastly more detailed, colourful and informative than most such displays (and will screen album art/track information when streaming music), and actually doubles up as a touch-screen interface. The catch, though, is that you can't easily see it when you're sat on your sofa.
7Review earns Amazon affiliate commissions from qualifying purchases. You can support the site directly via Paypal donations ☕. Thank you!
See also TOP 10 Soundbars & Soundbases
RECOMMENDED VIDEOS FOR YOU...
Beneath the Citation MultiBeam 1100's polite exterior is an 11-driver speaker array, pushed into action by a rated 630W amplifier stage. Harman Kardon's 'MultiBeam' sound steering processing then aims to craft a soundstage from a single enclosure that's capable of doing justice to Dolby Atmos soundtracks; the '1100 includes a pair of upfiring units, plus side-firers recessed into each end.
It's sold as a single-box solution, but can have wireless Citation surround and subwoofer models added as optional extras, giving you the potential for a native 5.1.2-channel system.
The soundbar might be slim, stylish and streaming-savvy, but Harman Kardon still provides it with a Dolby Vision-capable HDMI loopthrough, meaning that – unlike some rivals – it's not dependent on HDMI ARC technology to receive Atmos sound. A lossless eARC connection to a TV is available, however – good news if you're a gamer, since there's no ability to ship 4K HDR gaming signals at 120fps rates via the bar's HDMI input. Note that the Citation MultiBeam 1100 also doesn't decode DTS:X, and – somewhat oddly – the hands-free voice control of the '700 model has gone AWOL.
Setup is made easy by an excellent built-in sound calibration system that I strongly suggest you run, as in my experience it did a fine job balancing and tweaking the soundbar's output to suit the room. In fact, an autocalibrated Citation MultiBeam 1100 proves to be as good a single-unit soundbar as I've heard.
Starting with movie performance, Harman Kardon's new 'bar creates a three-dimensional soundstage so big and detailed that it seems to be emerging out of thin air. You completely forget that you're listening to a trim soundbar sat under your telly.
Dynamics are excellent – explosions around the plane at the start of Overlord, and the shells landing during the climactic sprint across the battlefield near the end of 1917 (both 4K Blu-ray), are all placed with terrifying impact and accuracy. Yet finer audio effects, such as the debris thrown up by the shelling in 1917, are also handled with sensitivity.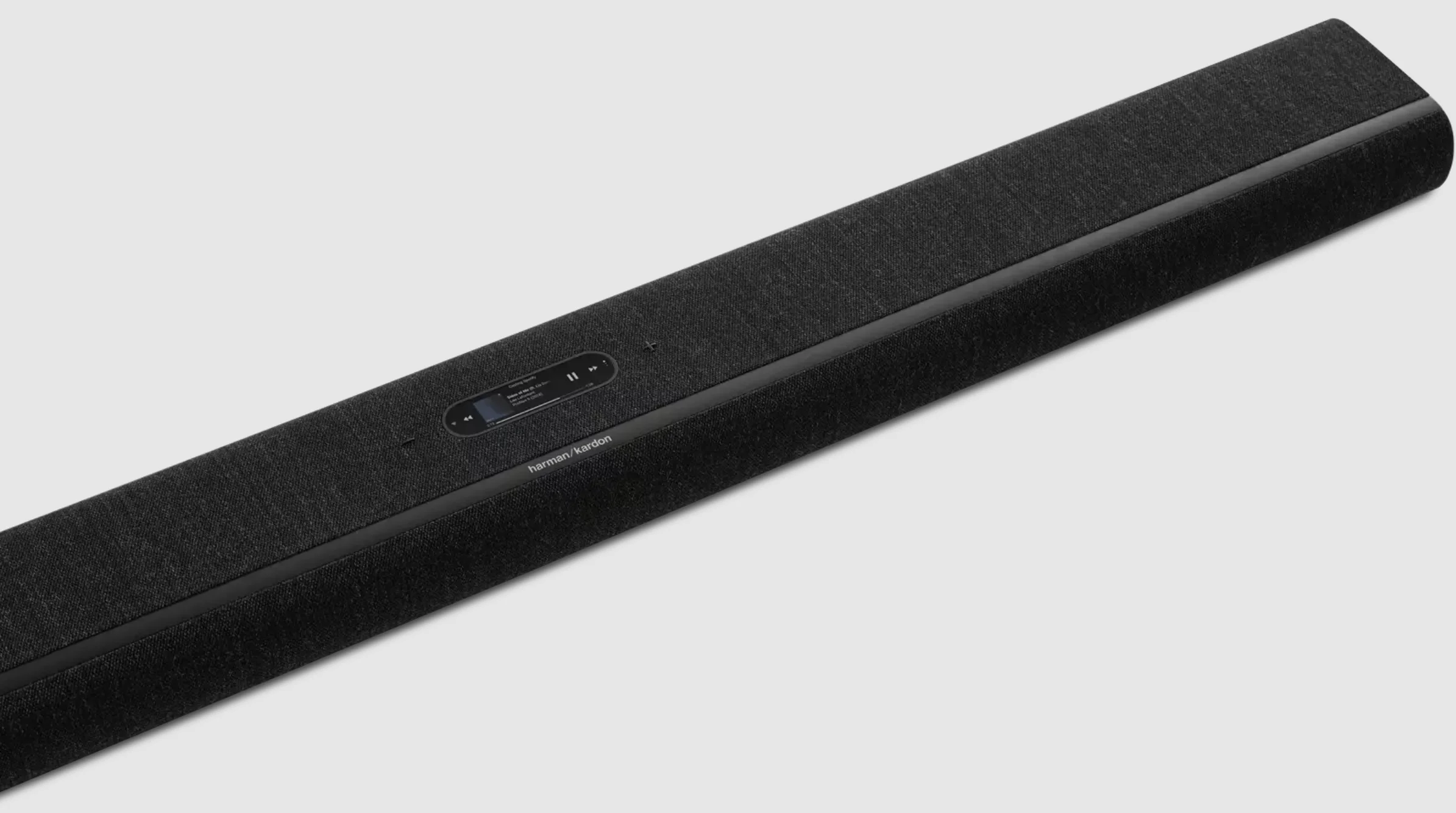 In fact, while the Citation MultiBeam 1100 has the power and speed to dig into aggressive stuff such as explosions, punches and gun hots, it's the busy, involving feel it creates with its immaculate handling of smaller sound details that really sets it apart. This attention to detail extends to dialogue, which appear with total clarity but never sounds devoid of soundmix context.
High trebles are conveyed without harshness or overt softness, and at the other end of the frequency band, this sans-subwoofer system proves able to shift enough air to create some impressively deep bass effects, its six full-range drivers supported by rear-facing reflex ports. Low-end effects have a refined, nimble and well-timed feel, which allows the Citation MultiBeam 1100 to present the potent bass hits of Overlord's bombastic soundtrack without them swamping the rest of the soundfield.
Really the only criticism with the soundbar's movie performance is the lack of a true surround sound experience. The 3D space it creates appears in front of you, rather than all around. Of course, this limitation is basically baked-in the moment you select a singleenclosure soundbar. You can, as noted, add rears if you wish, but doing so will increase the package price considerably – Harman Kardon's most affordable model, the Citation One Mkll, sells for £ and you'll need to buy two of them.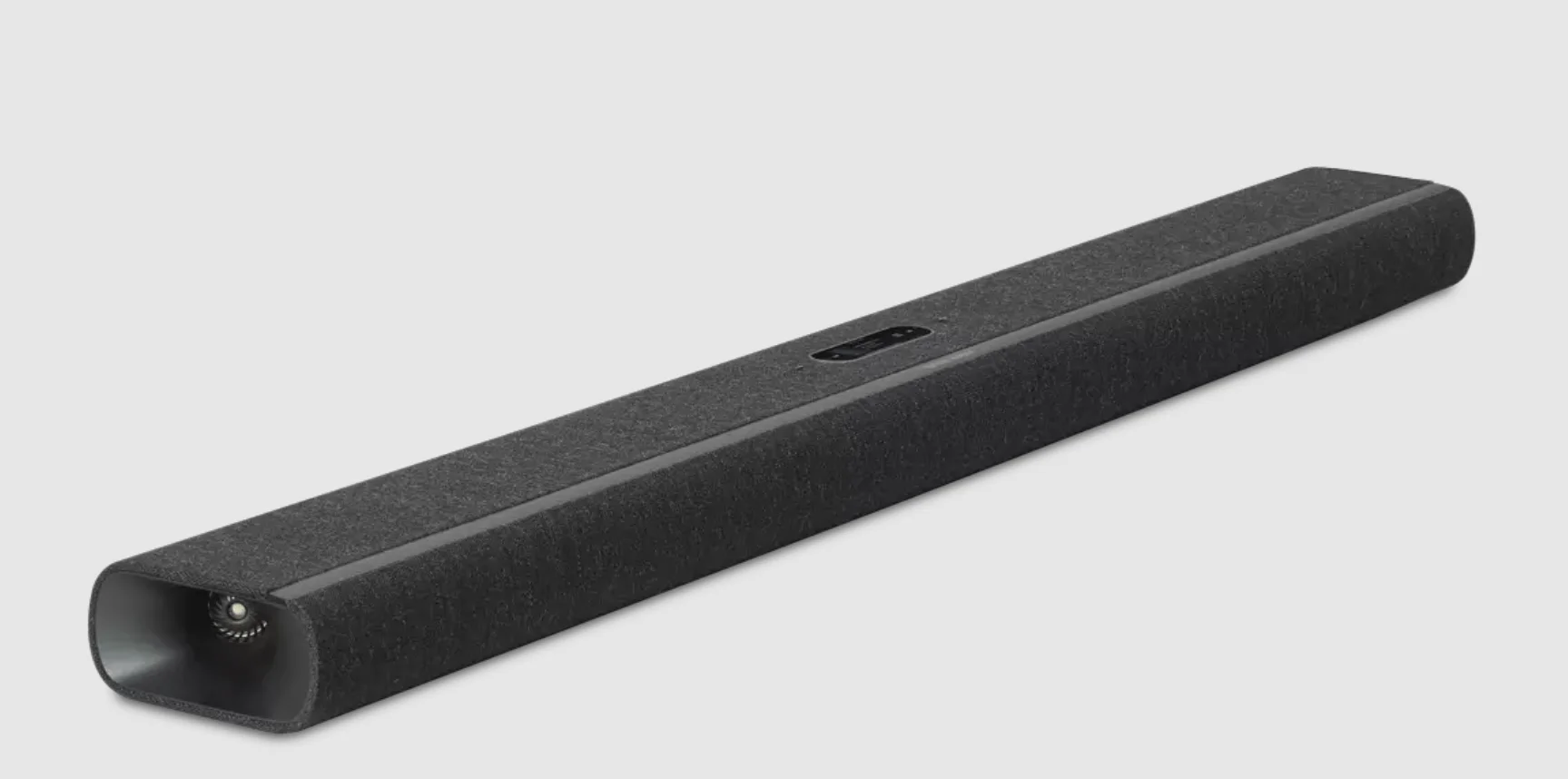 As for the soundbar itself, I must stress that it is brilliant with music. The detail and clarity that makes such an impression with film mixes works well with your library of tunes. Music of all types, from Bjork's orchestral/ electronic mashup Homogenic to Nick Cave's piano-heavy The Boatman's Call, seems beautifully balanced at all times, and again the Citation MultiBeam 1100's responsive bass plays its part. There's excellent stereo imaging too, helping separate vocals from instrumentation. Even Harman Kardon's Smart Sound option, which upscales two-channel music to the soundbar's full channel count, works well with most musical genres, expanding the soundfield but retaining focus.
DRIVE UNITS: 6 x 55x90mm 'racetrack' drivers; 3 x lin tweeters; 2 x 3in upfirers ONBOARD POWER (CLAIMED): 630W CONNECTIONS: 1 x HDMI inputs; 1 x HDMI output with eARC; optical digital audio input DOLBY ATMOS/DTS:X: Yes/No SEPARATE SUB: No (but available as an option) REMOTE CONTROL: Yes DIMENSIONS: l,150(w) x 65(h) x 130(d)mm WEIGHT: 4.6kg
FEATURES: HDR, Dolby Vision and 4K passthrough; Auto Calibration; MultiBeam technology; Google Home; Apple AirPlay, Alexa Multi-room Music and Chromecast support; touchscreen control; optional wireless sub and rear speaker upgrades; Harman PureVoice technology; Bluetooth; Wi-Fi
OVERLORD: A fantastic example of something we see too rarely these days – a schlocky b-movie with a budget. Overlord's gruesome tale of D-Day paratroopers stumbling upon Nazi nasties doing grim experiments in a remote village is also demoworthy on 4K Blu-ray, particularly its Dolby Atmos soundtrack.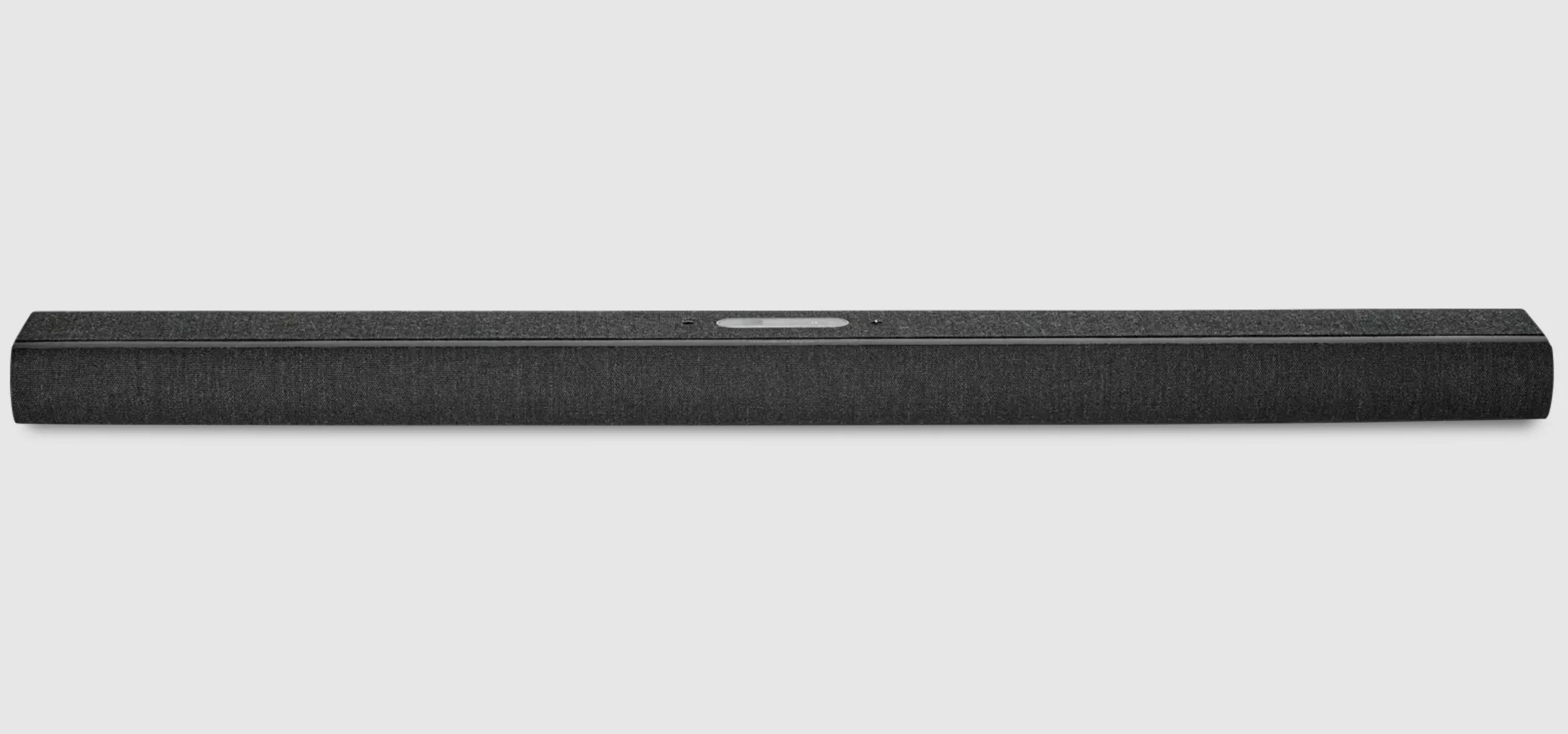 Side-facing tweeters are used to 'beam' surround sound info
The Citation MultiBeam 1100 sits in a £-£ price bracket that's already packed with great single-unit soundbar options, not to mention bar/sub systems from in-house rival Samsung, so competition is strong. Its performance is easily good enough to ensure it stands tall, though, making it an essential audition

Recommended
Harman Kardon Citation Multibeam 1100 Review
The lack of DTS:X support is a niggle, but the MultiBeam 1100's sound quality with both films and music is up there with the best. Excellent design, too.
Add your review
Best Harman Kardon Citation Multibeam 1100 prices ?
See also TOP 10 Soundbars & Soundbases