Better known for its speakers, ELAC's range of electronics now has a new flagship turntable. Ed Selley takes it for a spin. Read our ELAC Miracord 80 Turntable Review.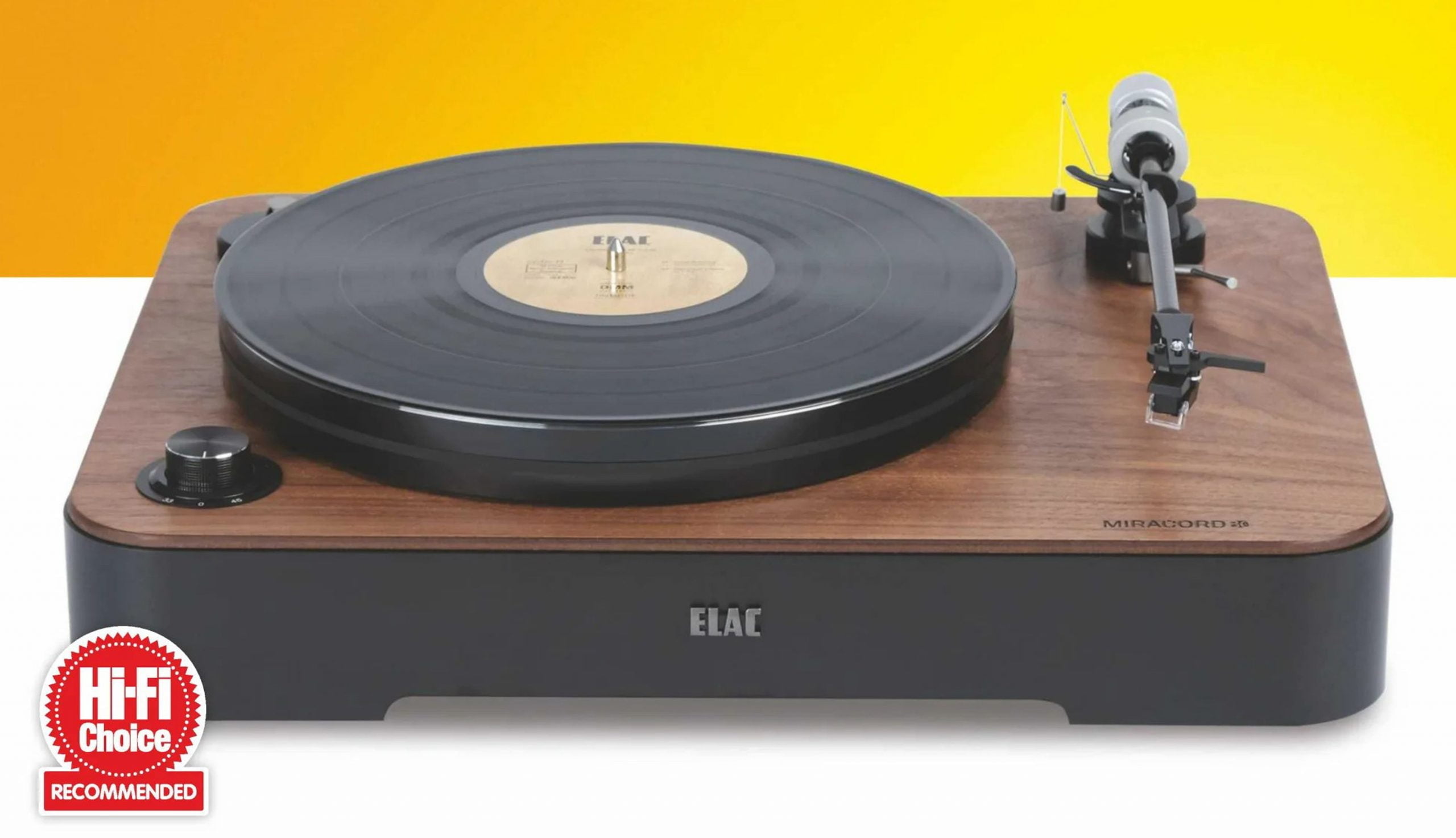 Though ELAC is most fondly associated with its JET tweeter system, it also offers a significant range of electronics and this is not something it has only turned to recently The Miracord 80 Turntable may be new, but the 'Miracord' moniker dates as far back as the late-Forties when it adorned ELAC's first turntable. While it might not be synonymous with vinyl, this is not a case of a company just 'having a go' at turntables.
The 80 is a belt-driven, unsuspended turntable and ELAC has focused on both the mass and its application. While it has a fairly hefty plinth, a significant 5.6kg of the overall weight is in the platter. Combined with a bearing that ELAC describes as its own work, the platter flywheels impressively well at this price. A felt mat also comes bundled and is kept in place throughout testing as it is clearly supposed to be there. Something that isn't present, but does have a positive effect on the overall performance is a record weight. Experiments with a MoFi one during the listening session yield some small but definite improvements.
The motor that acts on this platter is a servo-controlled DC type that has an optical based controller. Power is via a wall-wart PSU operating at 12V This is a relatively low-torque design that takes a while to spin up. There is electronic speed selection via a three-position dial at the front, while the inclusion of a four-pin PSU input suggests the possibility of a more ornate power supply in the future.
The 10in tonearm combines a carbon armtube with conventional bearings and detachable headshell. As the armtube is straight, the headshell is a more unusual offset type, but it offers an excellent range of adjustments for different cartridges.
DETAILS
PRODUCT
ELAC Miracord 80 Turntable
7Review earns Amazon affiliate commissions from qualifying purchases. You can support the site directly via Paypal donations ☕. Thank you!
See also TOP 15 turntables
ORIGIN
Germany/China
TYPE
Belt-drive turntable
WEIGHT
14kg
DIMENSIONS
(WxHxD)
470 x 148 x 374mm
FEATURES
33,45 and 78rpm

10in carbon tonearm

Optional Clearaudio D96 cart
DISTRIBUTOR
Hi-Fi Network
WEBSITE elac.com hifi-network.com
Combined with the arm's useful adjustability, it can work with a broad selection of cartridges. If the idea of fitting something feels a little arduous, an extra £ sees a 'D96' moving-magnet option made by Clearaudio bundled. As the Miracord 80 Turntable has no internal phono stage, you're free to choose whatever you want on it and the arm certainly has enough scope to handle all but the most unusual designs.
Pitch stability is extremely good and the noise floor is non-existent
The absence of a phono stage and the flexibility of the arm suggest this isn't really gunning for the lifestyle TT market. Instead, it should be seen as something that people moving up from a sub-£ design will find familiar, but with added performance.
Sound quality
With the painless setup achieved and connected to a Cyrus Phono Signature (HFC 408) and Cambridge Audio Edge A, the Miracord 80 Turntable makes some very clear statements about how its design philosophy translates into the overall performance. With Dead Can Dance's Aion, it leverages
its mass and the longer arm to sound impressively potent, but additionally allies this with a spaciousness that ensures Black Sun doesn't come across as leaden and heavy. It's an authoritative and engaging way of making music. No less importantly, pitch stability is extremely good and the noise floor that the deck exhibits, even into the whisper-quiet Cyrus, remains effectively non-existent.
There are turntables you can buy for similar money that will deliver more urgency, but the unforced, flowing style of the Miracord 80 Turntable begins to make more sense, the more time you spend listening. With really high-tempo recordings you might find yourself seeking a touch more drive, but the glorious southern rock of Feats Don't Fail Me Now by Little Feat is delivered with an almost perfect balance of flow and liveliness. Something that consistently helps here is the airiness to the overall soundstage, ensuring that the band has the space it needs to convince.
Impressively, it has more to give if you are willing to fit a cartridge yourself. Replacing the D96 with an Audio-Technica AT-OC9-XEN (HFC 452) – costing around £ more -sees the ELAC lose nothing in terms of its potency and airiness, but has a significant boost to the tonal realism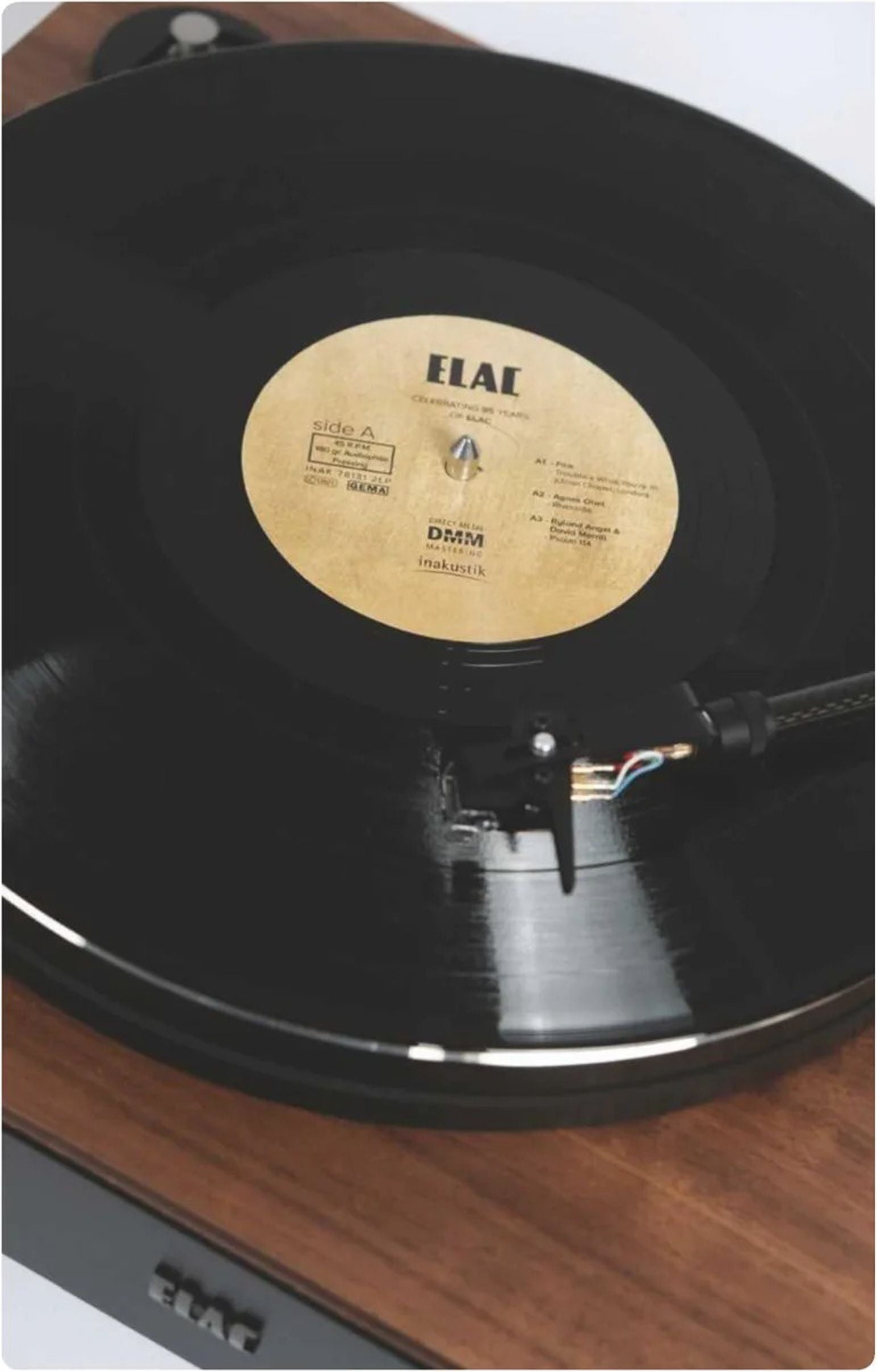 HOW IT COMPARES
Costing £ more with the excellent Ania(HFC426)cart, Rega's Planar 8 (HFC443) has a very different design philosophy. When it comes to out-and-out excitement and articulation – even with the Audio-Technica cartridge fitted – the ELAC loses out to the Rega. From there, though, things start to get more competitive. The 80 musters slightly more bass weight than the Planar 8 and there is a little more space to its presentation. I suspect that for classical and jazz in particular, the ELAC might be the better option. Firmly in the Rega's favour, however, is the inclusion of a cover.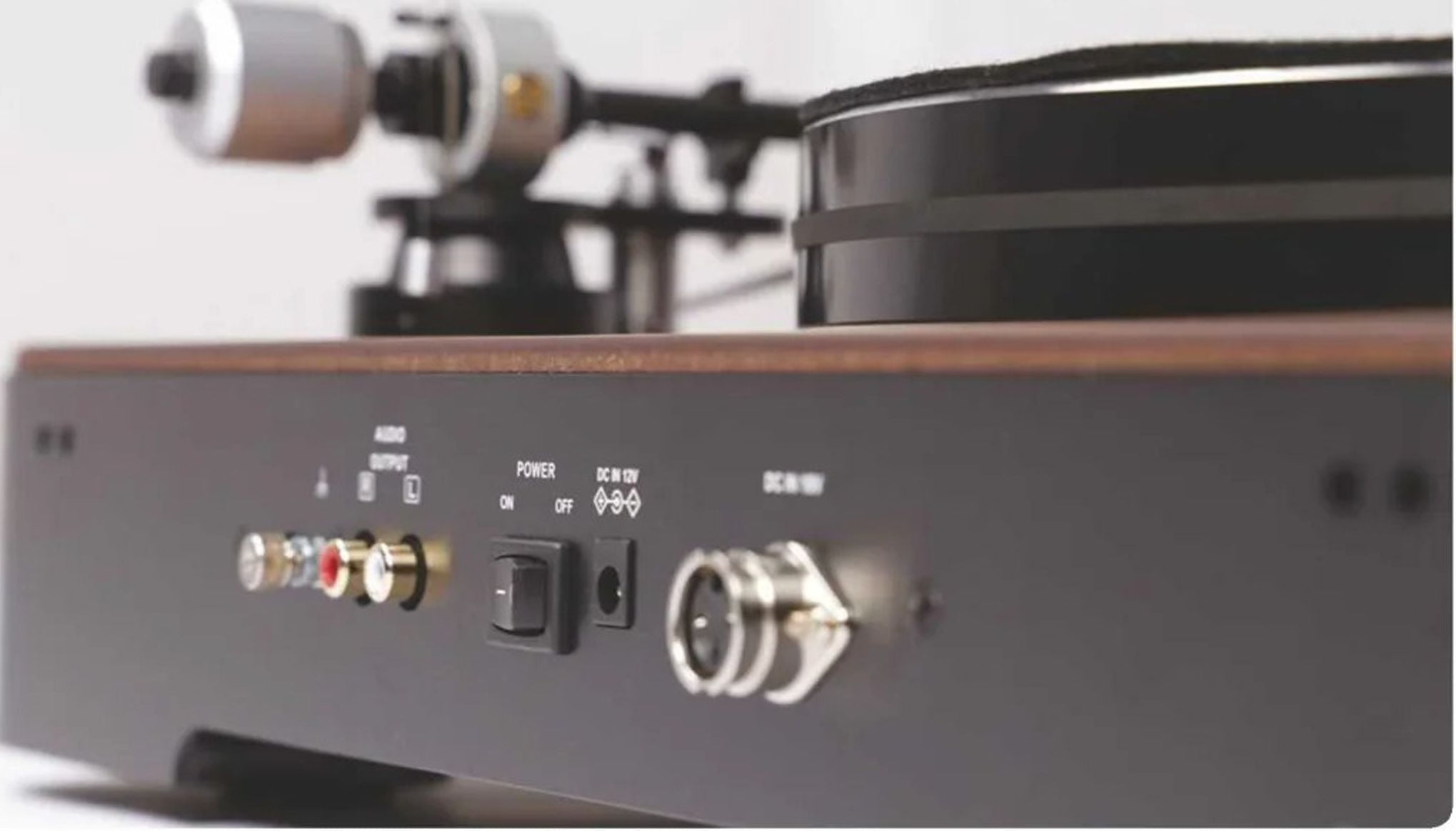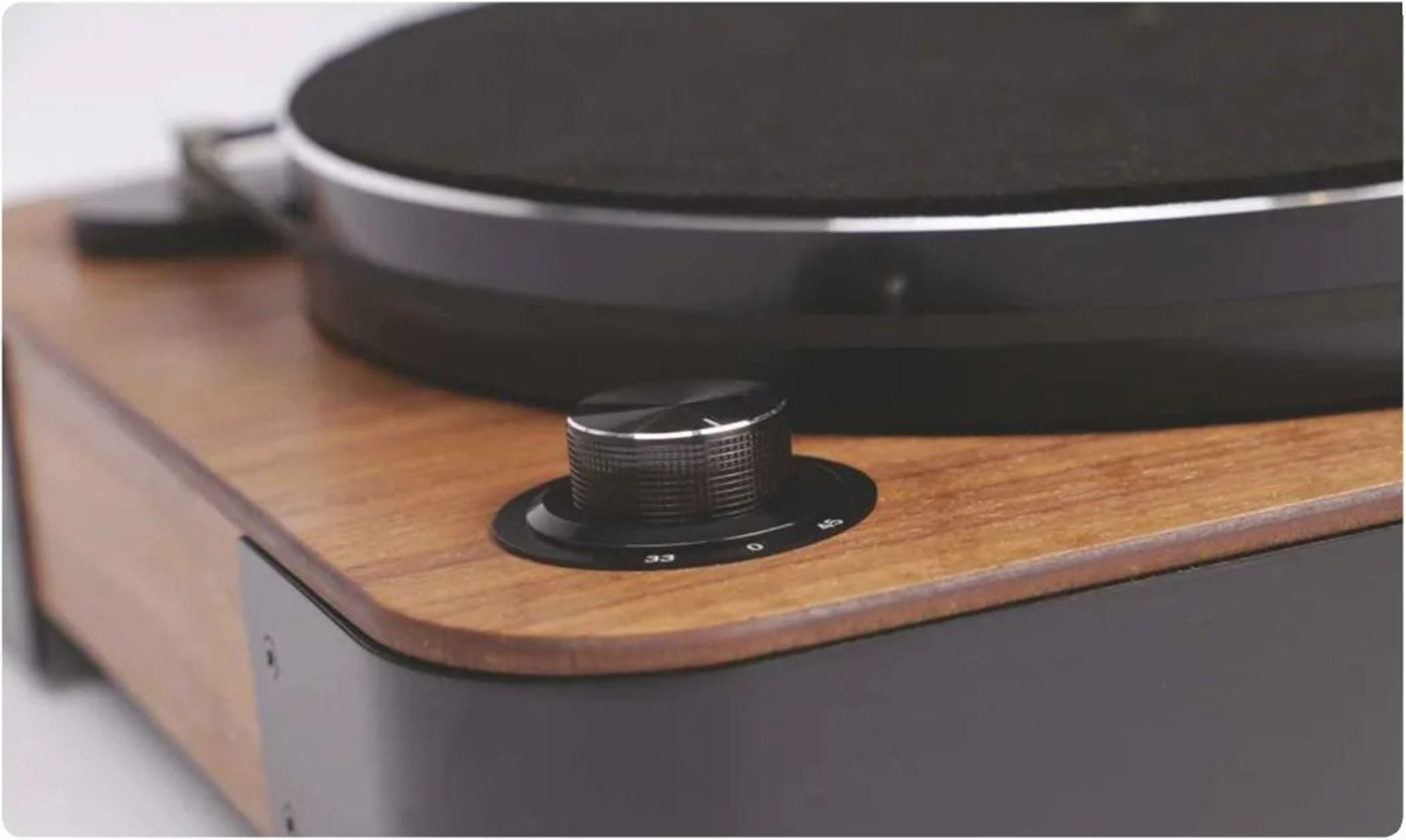 and refinement at the top end, particularly with less than stellar pressings. The arm has no trouble working with the slightly lighter Audio-Technica and the overall performance is usefully improved. If you want a turntable that works into an internal MM phono stage, options from Nagaoka and Goldring will be worth seeking out, and there is very little I can think of at a remotely relevant price point that the arm won't happily accommodate.
Something that the addition of the OC9 helps to focus on (but that is present with the D96 too) is just how much fun this is to listen to. If you need a deck that is consistently lively, you might find that last ounce of urgency lacking, but that style of presentation can be wearying with more relaxed music. The ELAC effectively balances the ability to sound lively with a more considered approach to less ballistic music. Revisiting LCD Soundsystem's 45:33, with its tempo designed for running – which means it starts slowly, builds and then winds down at the end -shows this to fine effect. At every point during the performance, the Miracord 80 Turntable sounds well judged and utterly engaging.
Conclusion
In fact, the term 'engaging' rather succinctly sums up this turntable as an overall proposition perfectly. It might not be the brand on the tip of everyone's tongue when considering investing in a two-grand vinyl spinner, but – perhaps because of this – ELAC has been able to go its own way and build a device that focuses on an even-handed and balanced presentation while offering something that's a little different to some of its more mainstream rivals. The result is a vinyl spinner that many buyers would do well to seek out
OUR VERDICT
Recommended
ELAC Miracord 80 Review
A different take on the two-grand turntable that has some impressive virtues
PROS
Open and weighty sound
well made
flexible design
CONS
Some limits to the supplied cart
lid costs extra
some rivals are more exciting
Add your review
Best ELAC Miracord 80 Turntable prices ?
MORE DEALS

See also TOP 15 turntables