A small wireless loudspeaker from Q Acoustics, the M20 HD, is a budget bargain. Or is it? Noel Heywood looks closely. Read our Q Acoustics M20 HD Review.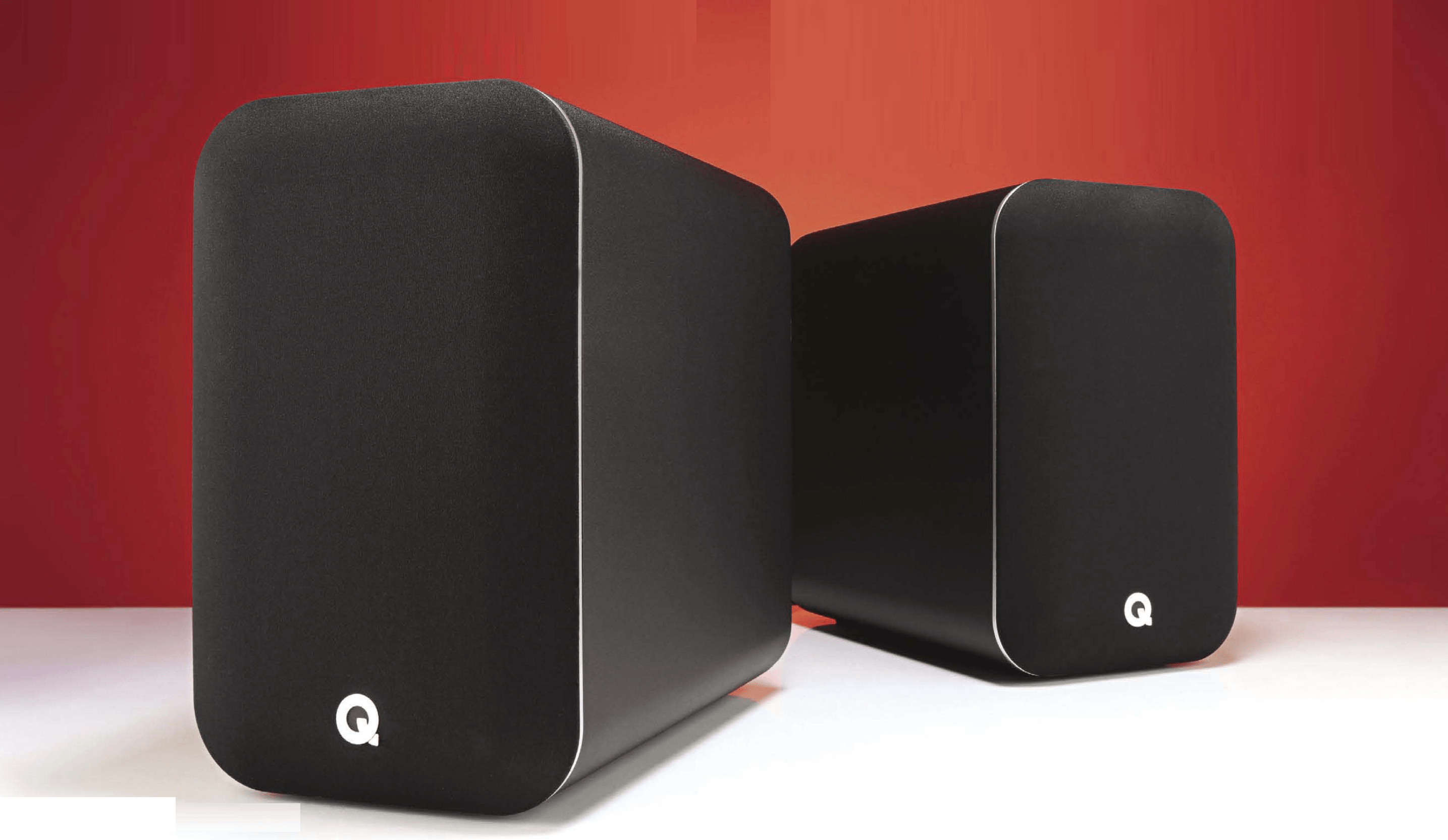 AV INFO
| | |
| --- | --- |
| Brand | Q Acoustics |
| Tel | +44 (0) 1279 501111 |
| Website | www.qacoustics.co.uk |
| Features: | Bluetooth 5.0, USB, optical audio input, stereo RCA or 3.5mm line level input |
Small, powered smart 'speakers are becoming increasingly popular – and they have a lot to offer. Acoustics are based in the UK and make a range of passive and powered speakers, to which the M20 HD wireless system is the latest addition. With amplifiers on-board and internet connection, cost can be north of £ Q Acoustics offer their entry level M20 HD Wireless system for just £ – an astonishingly low price. What are the drawbacks you might wonder? Here's a close look.
Designed for flexibility, it can be used for playing back from all kinds of devices from turntables or computers, to gaming or streaming from a smartphone. The powered unit can be designated the left or right speaker, and there are switches on the rear to compensate for the boxes being placed freely, by a wall or in a corner. Digital signal processing inside the speaker will change its behaviour based on this setting to avoid booming bass. There's rear porting for extra low–end extension, as well as a couple of bungs included if you prefer to tighten up the bass rather than letting it loose.
Well, there's no internet for starters, so you don't have wi-fi to eliminate wires and this has drawn complaint that Q Acoustics description of the M20 HD as Wireless is misleading, as it has plenty of 'em! Hmmm…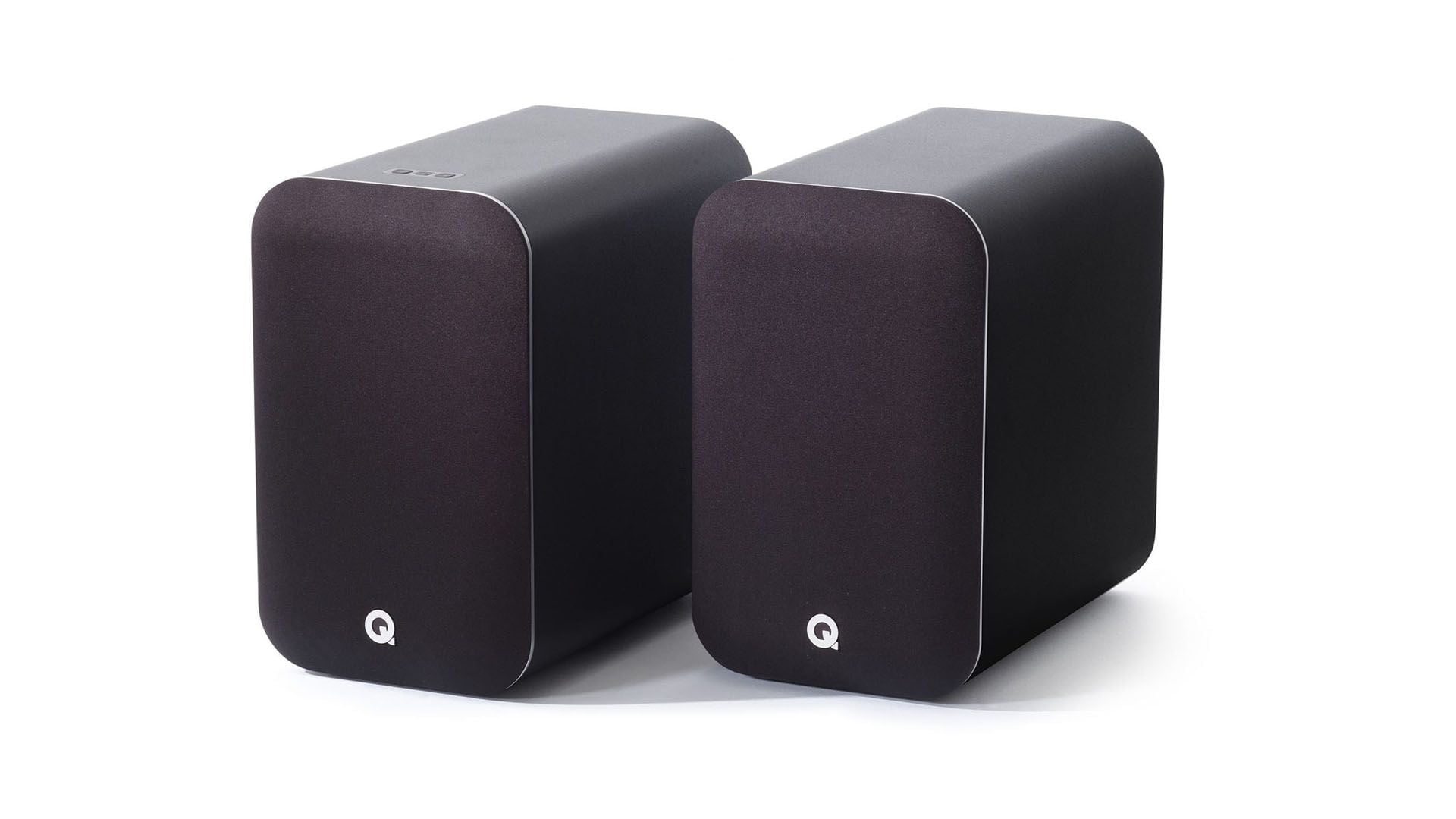 Well, it does but we haven't yet managed to eliminate mains power to an active loudspeaker and whilst it would be possible to Bluetooth link the two loudspeakers instead of using a simple wire link as Q Acoustics do, this would then mean two active loudspeakers and another mains cable. Seemingly making this criticism unrealistic.
The "wireless" description is close enough to a useful reality when the source is a Bluetooth connected source (transmitter) like a computer or mobile phone, that can play music files or commercial music services like Spotify, Tidal etc. This is a simple, direct way of using wireless connection little different to wi-fi and app control, a common alternative, except that it demands use of a remote control in place of app control – something many prefer, including me. Apps become dated then updated; lose an old app and you may not be able to replace it.
Both my Mac and iPhone saw and connected to the 'speakers quickly and without difficulty, allowing me to play their music libraries, including hi-res and DSD. But of course you only get CD quality via Bluetooth, although those with an Android phone sporting aptX HD will manage better as the 'speakers are so equipped.
7Review earns Amazon affiliate commissions from qualifying purchases. You can support the site directly via Paypal donations ☕. Thank you!
See also TOP 10 Subwoofers
RECOMMENDED VIDEOS FOR YOU...
The subject of wires gets a little more tricky once that'HD' suffix comes into play. If you want to get High Definition through these little speakers then it needs either a USB connection to a computer or an S/PDIF digital link through optical or electrical cable. With these up to 24/192 is possible I found. So for hi-res wires are indeed needed, but that's hardly unusual and to be expected at this low price. The only oddity here was USB brought up three selection options (headphone/speaker/SPDIF) on both Mac and PC, of which only SPDIF worked – and it isn't an S/PDIF connection! Up to 24/192 PCM played, but not DSD unless converted to PCM.
All of which I hope explains the basic functionality of this little system. To get into physical basics, one loudspeaker carries all the electronics and therefore needs mains connection for power, the other is passive, connected by a 396cm (13ft) slim two core cable. With an 80cm drop to ground this makes for 236cm (8ft) maximum spacing. Each cabinet is a conventional two-way with bass/midrange unit and tweeter. A 32W per channel (claimed) amplifier sits in the active cabinet and Q Acoustics have fitted a left/right switch so it can be put either side, closest to a mains outlet – to minimise wire! The only visible wire then is that between the loudspeakers, linking them, if Bluetooth sources are used. Not bad at the price.
The cabinets are solidly made and well finished, weighing 5.5/5.1 kgs and measuring 279mm high, 170mm high and 296mm deep. Inside lie 22mm tweeter with a very smooth response our measurements showed, plus a 125mm (5in) bass/midrange unit. A small three-way toggle switch on the rear panel can be set for conventional flat output (free field), wall positioning or corner positioning, the last two reducing bass progressively to lessen room boom.
A remote control unit selects inputs, controls volume, has a mute and a power on/off.
The active speaker has auto powerdown so must be woken up by the remote. There is no master power-off switch; it sits in stand by. Full power off is at the mains socket only. Small touch-controls sit atop the active cabinet so the system can be driven manually if the remote loses battery power or goes missing down the settee.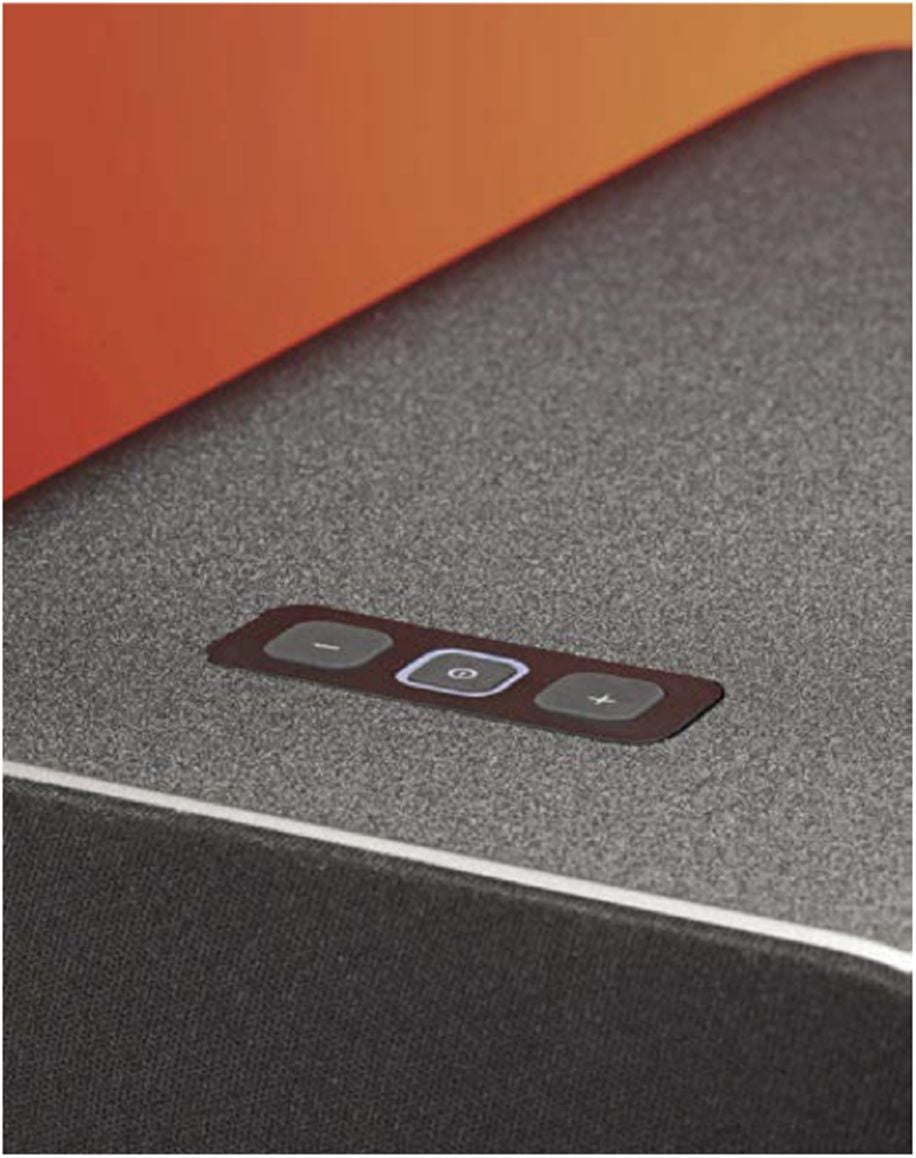 Top touch controls, illuminated, on the active loudspeaker for power and volume. The high standard of finish can be seen here.
It was a very easy system to set up and use I found. However, where Bluetooth connection and operation was fast and assured, initial USB connection was erratic: it took many attempts to get the speakers recognised by my Mac and PC computers and a MacBook Pro laptop was particularly reticent about recognition. Once running however, USB was stable. Also, USB 2.0 connected more assuredly than USB 3.0 (blue socket), a not uncommon situation.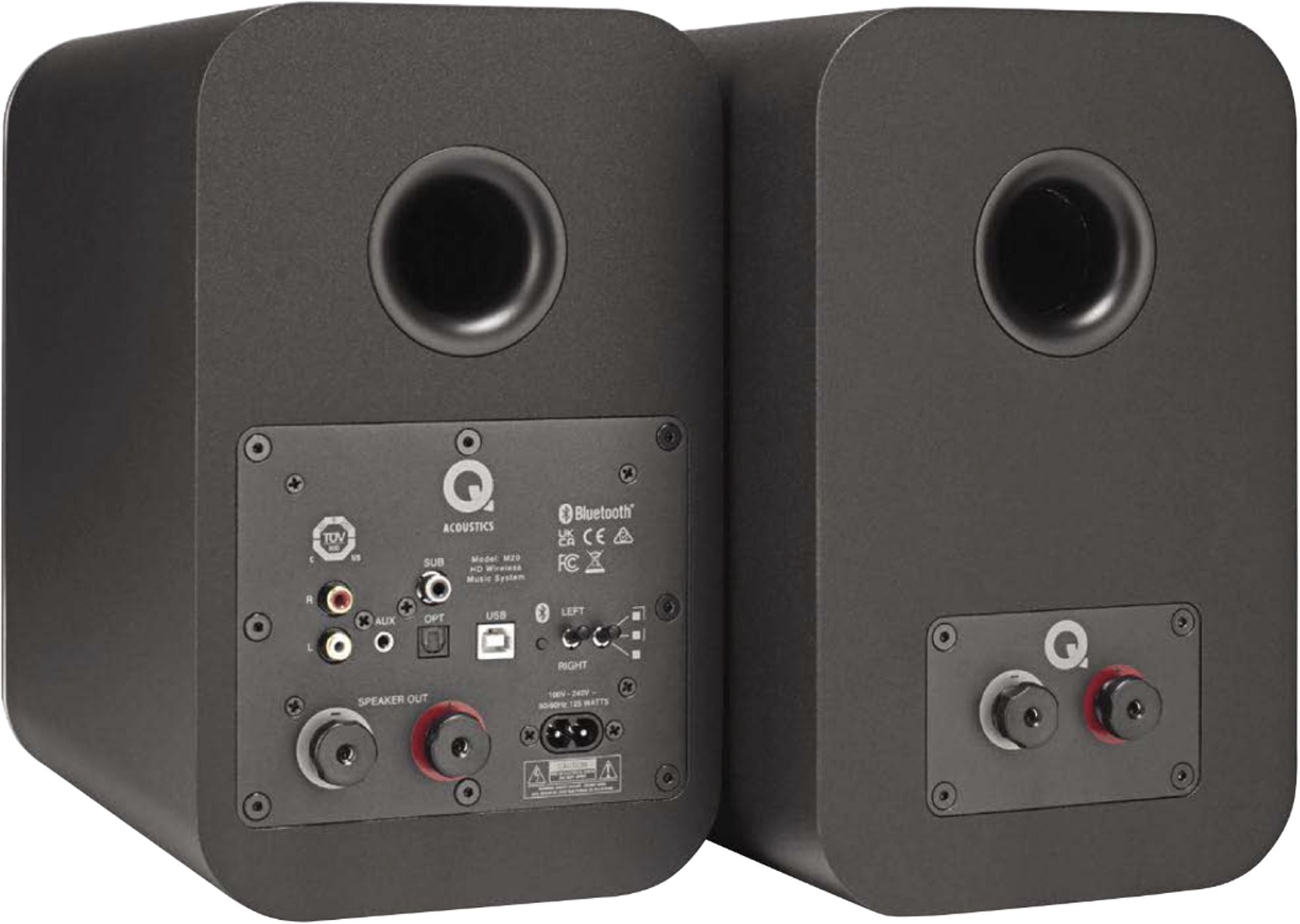 An active loudspeaker (left) carries a stereo power amplifier, with an output through 4mm sockets to the passive partner (right), via a cable terminated with 4mm banana plugs. The active speaker carries a USB B input for computer connection, as well as optical and electrical inputs, plus analogue inputs through RCA phono sockets. At right a three-position toggle switch selects Wall, Corner or Free Field placement, adjusting bass response to suit. The amplifier's electrical response measured flat at Wall.
For the most part I drove the MD20 HDs from my iPhone IIX Pro using Bluetooth, music supplied by an Onkyo HF player app. but also used was a USB connected Mac (Mojave) acting as a desktop source, running Audirvana+ hi-res player.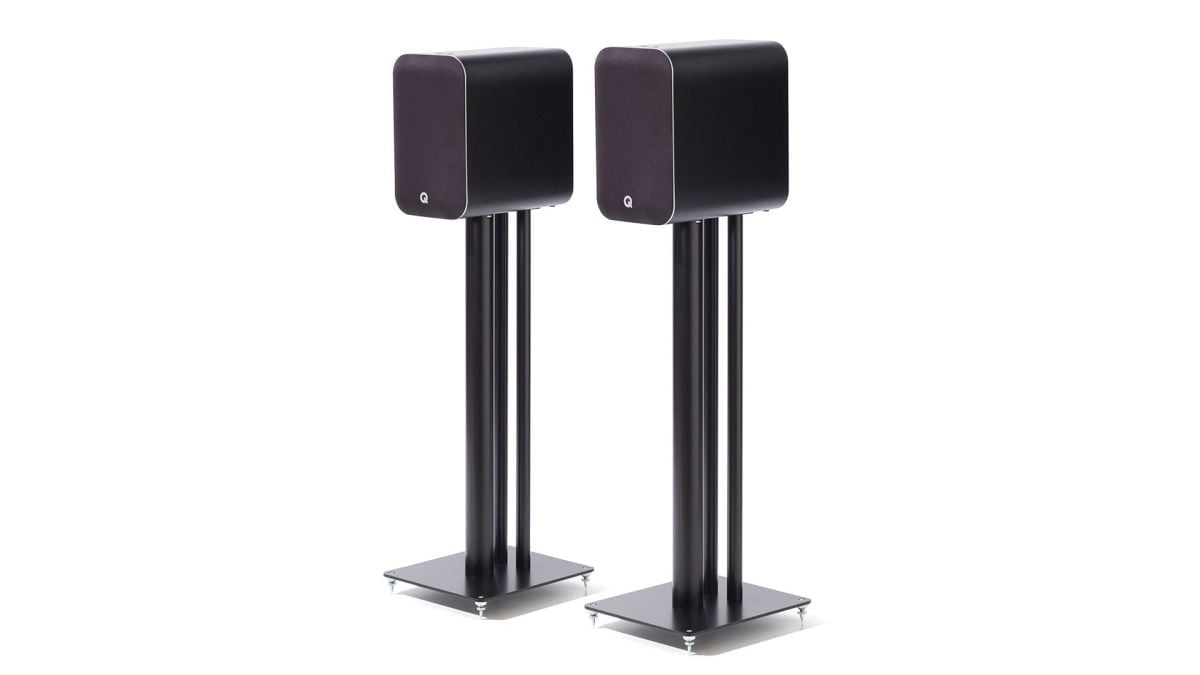 "This system does a lot at a very low price in an attractive package. This I admired"
What soon became apparent was the automatic volume limiter: these 'speakers play loud, but no louder! Don't expect to rock the joint.Turn up volume and it will only go so far: there's a clever limiter in there that avoids overload distortion (and overheating).
The internal amplifier doesn't have a lot of bass kick but it did a satisfactory job with bass lines.
For me, what stood out sonically was a slight sharpness from the tweeter, or perhaps it was the amplifier driving the tweeter. When I checked this (see Measured Performance) it turned out to be the amplifier.The Eagles 'Somebody' – a track that is compressed to make it sound loud – easily gets tinselly and did so here; I dialled in some equalisation in my Onkyo HF player app (it has an eleven band equaliser) slightly rolling down treble and this did the trick. Overall the sound was good, if not startlingly good shall I say, because of treble rise in the mediocre Class D amplifier used.This is doubtless down to budget constraints.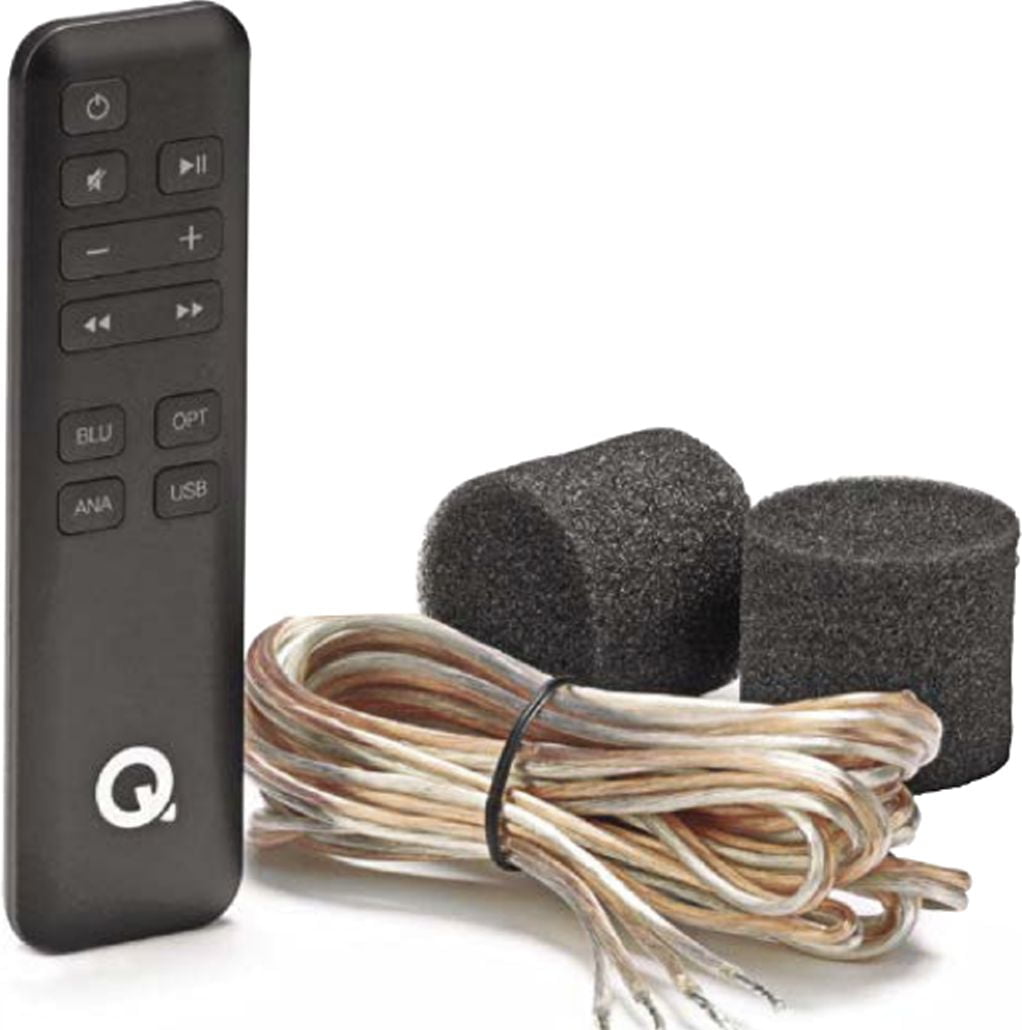 A neat little remote control, foam bungs for the ports and a loudspeaker connecting cable with tinned bare wire ends.
This system does a lot at a very low price in an attractive package. This I admired. I was expecting a classic Q Acoustics sound balance (smooth) but instead heard a peculiarly sharp sound. If this sort of brightness appeals, as it can do to some, then the M20 HDs do a decent job at the price. With a better amplifier inside I would have been much happier though. A comprehensive package at a superlow price, with limitations.
Our frequency response analysis of the M20 HD shows broadly flat output from 60Hz up to 20kHz, in line with expectations from Q Acoustics who consistently engineer for an accurate balance. There is a slight dip at the 2.5kHz crossover point between bass/ mid and tweeter, slightly softening the midrange, but also lessening digital harshness. A near field analysis showed very smooth output from the tweeter, suggesting it will sound smooth and free from harshness.
The response shown is Tree field' on the rear three-way switch where bass is strongest; 'wall' and 'corner' switch positions reduce bass to lessen boom in these locations. The port (red trace) is tuned to 50Hz, adding a little to low frequency output. The analogue Line inputs need just 150mV to produce 90dB at one metre so can be driven by a headphone output.
The amplifier has an output limiter to prevent overload, maximum output being 12V. This equates to 36W into 4 Ohms, distortion hovering around 0.1%. With Bluetooth dynamic range measured 98dB – about CD quality. There was however a need to use a 10kHz LP filter to get this result as Class D noise rises steeply above 10kHz.
Via digital optical in (S/PDIF) and USB, frequency response peaks at 40kHz before rolling down sharply to the 96kHz upper limit of a 192kHz sample rate input, our analysis shows. The Analogue input has a brick wall filter at 24kHz from an input ADC.
This is a complex digital amplifier, likely with power fold down to prevent overheating – common on Class D chips.
The loudspeaker has a basically accurate tonal balance but the Class D drive amplifier has limited power, a treble peak and noise above 10kHz.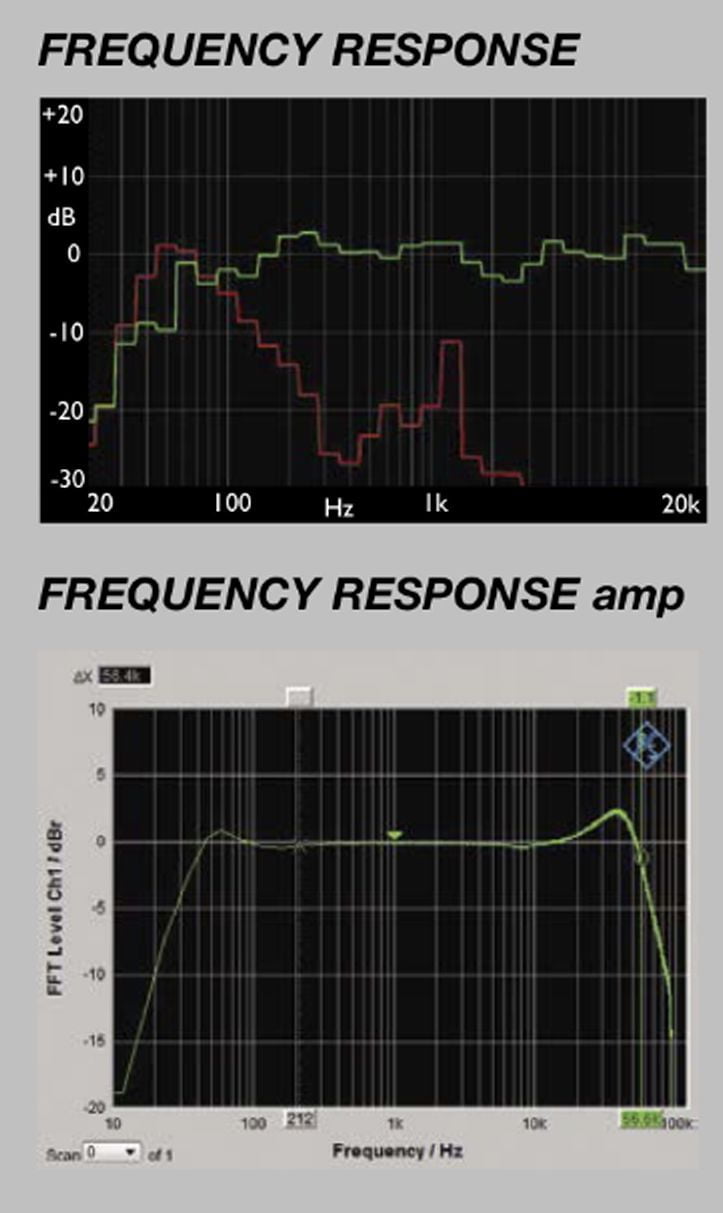 Q Acoustics M20 HD Review
A lovely package let down by a weak digital amplifier. Versatile and great–sounding powered speakers. OK at the price.
PROS
Functionality
Appearance & finish
Neat remote control
Rich, balanced sound
Plenty of connections
Digital and analog ins
Easy to use
CONS
limpid bass
sharp treble
USB I.D. confusion
Add your review
|
Read reviews and comments
Best Q Acoustics M20 HD prices in the US ?

$

399.00

$499.00
1 new from $399.00
in stock

Best Q Acoustics M20 HD prices in the UK ?

£

349.00
14 new from £329.00
in stock


£

349.00
11 new from £329.00
in stock

MORE DEALS

See also TOP 10 Subwoofers