The AV industry once happily threw around the term Wife Acceptance Factor (or WAF for short). This was applied to any bit of gear that looked as if it had been styled for the home, not a pro-grade studio – in other words, it looked nice, and wasn't huge. I was reminded of this by Piega's Ace 50 floorstander.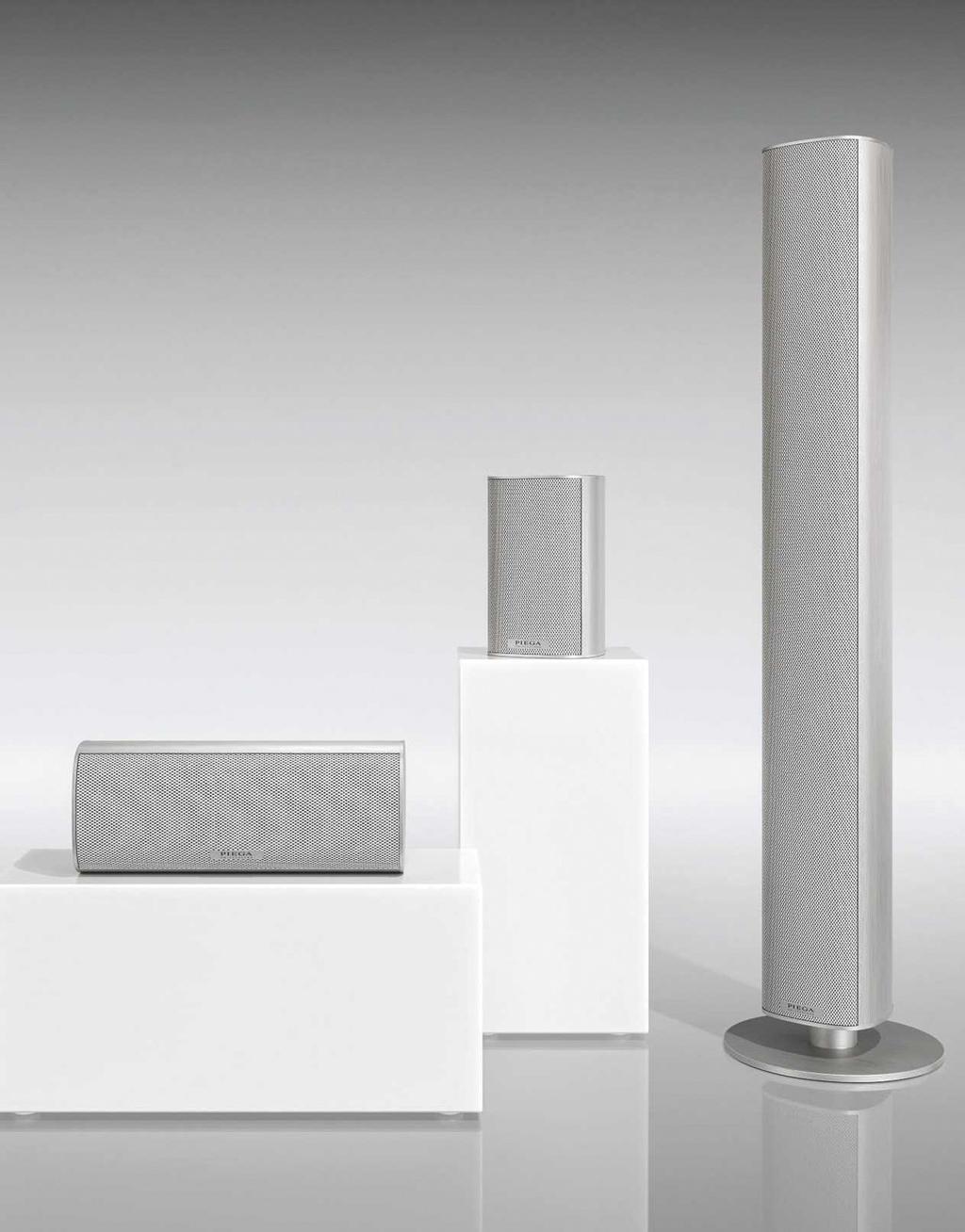 Here's a loudspeaker that, regardless of your marital status, has instant appeal. It has a cabinet width of just 14cm, a depth of just 16cm, and a height (104cm) that means it would struggle to get on any of the big rides at Alton Towers. It's curvy too, not quite cylindrical but getting there, and available in decor-friendly finishes of black, white or silver. You could imagine it slipping into almost any room in your house unnoticed.
Importantly, however, the Ace 50 has a grown-up specification (as signified by its £-per-pair ticket). So, while it slightly brings to mind the tallboy speakers found on the home-theatre-in-a-box systems of yesteryear, it shouldn't sound like them. 'Don't be fooled by its slender appearance,' insists Piega. 'The Ace 50 sounds surprisingly powerful.'
Heard but not seen
Because the speaker comes with its grilles pre-attached and removing them is a quite tricky affair requiring you to prise them off with a thin, flat implement, you might never lay eyes on the driver array. This would be a shame, however, as it gives you an idea of where your money has been spent.
First thing to note is that the Ace 50 is a genuine three-way model, using two 4.75in woofers, one 4.75in mid-range, and a tweeter. And that tweeter is even more noteworthy, as it's an AMT (Air Motion Transformer) design.
7Review earns Amazon affiliate commissions from qualifying purchases. You can support the site directly via Paypal donations ☕. Thank you!
See also TOP 10 Subwoofers
As a brand, Piega eschews conventional dome tweeters in all of its loudspeakers apart from its in-wall and in-ceiling architectural models. Its AMT-1 unit – also featured on its larger, but more affordable Classic Series loudspeakers – uses a folded ultra-thin and ultra-lightweight diaphragm that offers a far greater surface area than a dome, backed by a neodymium magnet assembly. The claimed result is a superior transient response, and improved HF detail. A draw back is a lower natural impedance, which no doubt contributes to Piega's quoted nominal figure of 4ohm, rather than the more usual eight.
The 'MDS' drivers (MDS must surely be an acronym, but Piega doesn't reveal what for) are more traditional. The bottom two handle bass, while the top integrates with the AMT-1 tweeter above (crossover frequencies are unspecified). Just below the middle of the front baffle sits a reflex port.
Helping the Ace 50 be so slender is Piega's customary trick – the cabinet is made not from relatively chunky MDF or HDF, but from aluminium. And, no, this doesn't mean it rings like a bell if you give it a rap with your knuckles. This not only allows the speaker to curve seamlessly around the back, it means the thickness of the cabinet walls can be reduced, increasing internal volume over a similar-sized MDF-built speaker. One slightly odd aspect is that it also means the Ace 50s are cool-to-the touch.
The speakers are supplied with circular plinth stands that are a bit tricky to attach via their four screw fixings (even though the cabinet itself is light at 12kg). Piega says they help emphasise the Ace 50's 'slender silhouette', which is true, but I didn't find them the most ruthlessly stable of stands. There's a little wobble there.
Also in the Ace series, which launched earlier this year, are the Ace 30 bookshelf and Ace Centre, um, centre speaker. These are very much cut from the same aluminium cabinet, Swiss designer cloth. Both have an AMT-1 tweeter, and the bookshelf then gets a single 4.75in midbass, while the centre bags a pair. Dimensions are, again, usefully small. Anyone who has struggled to accommodate a boxy centre speaker under their TV or projector will welcome the Ace Centre.
There is no Piega Ace subwoofer. Indeed, the company doesn't seem that interested in dedicated subs, offering just two models, one of which – the TMicro – is intended for use in a 2.1 system (it has an onboard stereo amplifier). So Ace buyers will have to choose their own.
Quite a character
Set up with my Arcam AVR750 and – to continue the discreet vibe – a compact Q Acoustics subwoofer, this good-looking five-pack engineered an impressively characterful, unfatiguing sound. Piega's tweeters deliver on their smooth-yet-detailed promise, and there's a solid and always well-controlled bass performance coming from the Ace 50s in particular.
You could almost call it easy-listening, but that would do this system a disservice, because while there's little-to-no trace of high-frequency strain or brittleness, these speakers don't obfuscate tiny soundmix nuances.
What is lacking is a sense of high-energy attack and room-filling scale. The latter shouldn't be expected from cabinets that have clearly been engineered for small/medium environments, but the former might put of those who want their domestic home cinema system to rival the dynamics of their local multiplex. These Piegas trade snap, crackle and pop for subtlety and elegance.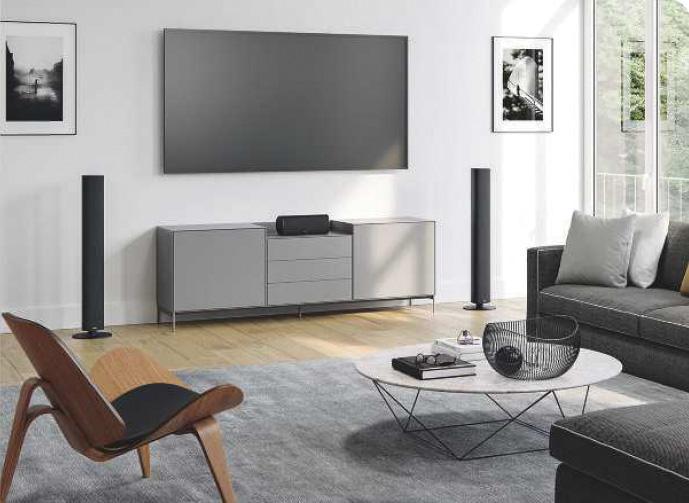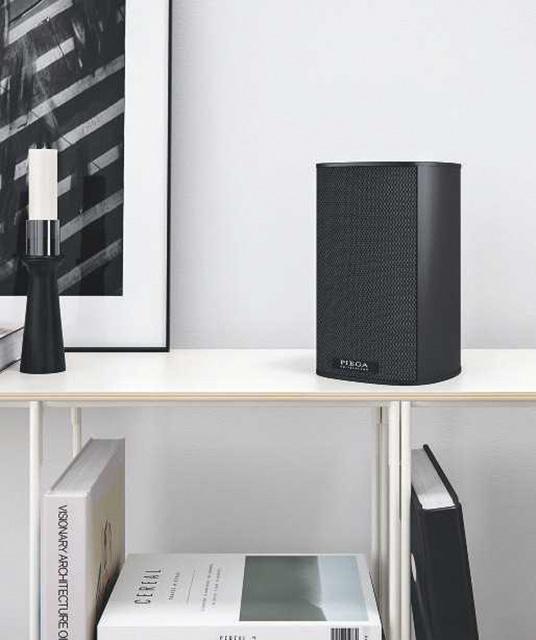 The opening of Wonder Woman 1984 (4K Blu-ray), with its orchestral score and voiceover narration, told me a lot about what this Ace bundle could do. The front L/R speakers deliver a weighty, even-handed bass that worked well with the low strings, and the Ace Centre found plenty of insight and detail in Diana's nostalgic monologue. In fact, this speaker's ability to bring a real life-like feel to male and female speech, rather than simply throwing it out there, is a standout trait of the package as a whole.
Patty Jenkins' camera flies over forests and mountains and we arrive at some sort of Themysciran sports day, complete with an arena of cheering fans. Here, the Ace 30s enter the fray, showing the same knack for resolving fine details but doing it with a lush tonality that never grows tiring. A gong is struck, its deep, metallic sound decaying smoothly away, and then Diana leaps into action. There are more Foley effects now, as Amazonians scale ropes and feet slam down on the assault course apparatus. A moment where our young heroine ducks to avoid a swinging battering ram delivers a full-bodied sound effect that pans across and away from the LCR stage.
'Piega's slender Ace Series focuses on low-end control, exceptional detailing and a refined treble'
Later, when Diana and Steve face off against Max's goons in the White House, the fight's gunshots and fizzing blades benefit from the Ace's joined-up soundfield and zippy steering ability, albeit without hooligan levels of sheer punch. But while I've heard these weapons discharge with greater impact, that doesn't mean the sequence wasn't anything other than enjoyable.
Swapping to Top Gun (4K Blu-ray), the Piega speakers had a blast with Harold Faltermeyer's synth-laden score, the swoosh of the fighter jets and the distinct texture of the in-cockpit dialogue.
Yet it was the arrival of Berlin's ballad Take My Breath Away that reminded me that Piega is admired as a high-end hi-fi brand. The Ace 50s are musical to a level that you'd hope for at the price, and have that silky treble that many rivals don't. It's that this is joined by a mid-range and bass performance of real ability, from a cabinet so svelte, that's most surprising.
Out of left-field
To sum up, this 5.0 set, with its aluminium cabinets, pleated tweeters and grilles that are practically impossible to remove, comes a little from left-field. Its sound performance is somewhat different to the competition too – a lot of floorstanders around this price major on big, exuberant bass and a crowd-pleasing sense of energy. Piega instead focuses on low-end control, exceptional detailing and a refined treble. A little safe-sounding? Possibly. But the fact these cabinets are so easy to install is a major bonus. Definitely worth grabbing a listen
AV INFO
PRODUCT: Slim-cabinet speaker system with Air Motion Transformer tweeters
POSITION: Near entry-level in Piega's range
PEERS: KEF T-Series; Monitor Audio Radius
SPECIFICATIONS
Ace 50
DRIVE UNITS: 1 x AMT-1 Air Motion Transformer tweeter; 1 x 4.75in MDS mid-range; 2 x 4.75in MDS woofers ENCLOSURE: Front-ported three-way floorstander FREQUENCY RESPONSE (CLAIMED): 45Hz-40kHz SENSITIVITY (CLAIMED): 90dB POWER HANDLING (CLAIMED): 150W DIMENSIONS: 1,040(h) x 140(w) x 160(d)mm WEIGHT: 12kg
Ace 30
DRIVE UNITS: 1 x AMT-1 tweeter; 1 x 4.75in MDS bass/mid driver ENCLOSURE: Sealed two-way bookshelf FREQUENCY RESPONSE (CLAIMED): 50Hz-40kHz SENSITIVITY (CLAIMED): 87dB POWER HANDLING (CLAIMED): 150W DIMENSIONS: 220(h) x 140(w) x 160(d)mm WEIGHT: 3kg
Ace Centre
DRIVE UNITS: 1 x AMT-1 Air Motion Transformer tweeter; 2 x 4.75in MDS bass/mid ENCLOSURE: Sealed two-way centre FREQUENCY RESPONSE (CLAIMED): 45Hz-40kHz SENSITIVITY (CLAIMED): 87dB POWER HANDLING (CLAIMED): 150W DIMENSIONS: 140(h) x 340(w) x 160(d)mm WEIGHT: 4kg
TESTED WITH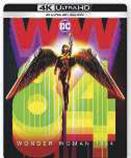 WONDER WOMAN 1984: A comic book action movie that could really do with some more comic book action in its 152-minute running-time, this big-budget sequel can't match its predecessor. However, in AV terms, its UHD Blu-ray release is a real superhero, particularly the native 4K visuals that are awash with detail.
VERDICT
Recommended
PIEGA ACE 5.0 Review
Unusually slender loudspeakers with an unusually smooth and unfatiguing sound. The Ace's treble subtlety and balanced bass makes up for the lack of attack
Add your review
Best PIEGA ACE 5.0 prices ?
MORE DEALS

See also TOP 10 Subwoofers