Mark Craven experiences Perfect Natural Reality via Philips' super-powered 2018 OLED TV. Read our PHILIPS 550LED803 Review.
The 803 OLED is the latest Philips OLED TV to hit the UK, following last year's 9002. Available at both 55in and 65in (the 9002 was 55in only), it aims to build upon its predecessor's strong reputation while undercutting most rivals, courtesy of a launch for the 55in version auditioned here.
PRODUCT: 55in 4K OLED TV with Android and Ambilight
POSITION: Currently Philips' best-specified OLED
PEERS: LG OLED55B8; Sony KD-55AF8
This new model employs a 2018 OLED panel, supplied by manufacturing giant LG Display. As well as utilizing a different anti-reflection layer to reduce screen reflections and present a more 'neutral black', it claims a modest brightness boost (10 per cent, to a claimed 1,000-nit peak) by virtue of a tweaked sub-pixel design.
You may like also:
As with Philips' previous generation, this TV carries the brand's P5 processing engine, so named because it tackles five key areas of image quality: sharpness, colour, contrast, motion and fine-tuning the incoming source. But in the 803 this 26-step process has been heavily revised, with improvements across noise reduction, motion handling, localised contrast and more. It also introduces a new toy called Perfect Natural Reality. More on that later.
Thin is in
The OLED 803 is elegant almost to the point of obscurity. Viewed front on, there is practically nothing to see but the image itself, with just a hint of thin silver frame around it.
The TV stands on two feet that screw into its base. These are also super-slim but make for a solid footing.
An issue, however, might be that they leave little gap between TV and AV furniture; it's not necessarily an ideal design for soundbar owners.
Head around the back and you'll find side-facing and down-facing connection banks. All four of the TV's HDMI inputs handle 4K HDR signals (the down-facing ones limited to 60fps at 4:2:0) and ARC. When it comes to HDR, HDR10 and HLG are joined by the dynamic metadata HDR10+ iteration, which is something I'll get excited about when Fox or Warner decide to finally launch UHD Blu-rays with HDR10+ grades. There's no Dolby Vision support.
Running along three sides of the 803's rear chassis is a strip of LEDs, which deliver the TV's Ambilight illumination feature. This is a brilliant added bonus (you can turn it off if desired) and Philips offers extensive user choice over how it's employed. You can have this immersive lightshow mirroring video content (via various strengths), taking its cues from audio, presenting a static colour wash (including warm white and D65 options), or even offering a simulacrum of your favourite flag, from Albania to Wales. I'm a fan.
Also visible on the TV's rear is a new 3in triple-ring bass driver, flanked by twin passive units. These are joined by (also new) downfiring mid- and high-frequency drivers. I'd rate the resulting sound performance as good, but not great. There's a nicely robust low-frequency oomph that adds theatrical scale to its soundstage, and body to Vin Diesel's gruff dialogue in Fast and Furious 7 (UHD Blu-ray). But there's still a sense that the TV is lacking the projection of front-facing drivers – head to Expert Mode and activate DTS TruSurround for a somewhat more immersive presentation.
Philips' regular zapper (with rear QWERTY keyboard) is a bit of a faff to use in the dark as it's not backlit and the legends are tiny. The set also comes with a slim lightweight clicker (it looks a bit like a cigar case) with integrated mic.
Smart features are delivered at present by Android OS 7.0. This means you get the usual curated interface with prominent YouTube videos that you don't want to watch, plus VOD apps including Netflix, YouTube, Amazon Video, Rakuten and BBC iPlayer. You can find more in Philips' own app gallery (including some perhaps unexpected adult content portals), but there's no provision of ITV Hub, All4 or My 5.
It's a knockout
The 803 delivers another knockout Philips OLED image, but with the typical caveat that its picture tweaks are numerous, powerful and sometimes best ignored. There's plenty to explore (gamers should note the Clear Residual Image tool, offered to eradicate OLED screen burn).
For 4K BD viewing I settled on the TV's HDR Movie preset because I'm a Luddite. This, as expected, offers the least visually pimped image. Sharpness is set to zero and Ultra Resolution switched off. Compared to other modes (HDR Vivid, HDR Natural), it can make things feel comparatively soft, but it removes the chance of edge-
1. The 803 shows off a thin design and pair of sleek feet
2. The slim remote has integrated mic; the regular zapper has a rear QWERTY keypad
enhanced artefacts ruining the clarity of a 4K image, or creating a level of unwanted artifice.
And, while feeling slightly subdued, HDR Movie still delivers the cinematic goods. Chapter 3 of Fast and Furious 7, where Shaw breaks into Hobbs' office, shows the excellent contrast handling and true black delivery of the 803. The room's strip-lighting creates shadowed areas and bright highlights that the Philips displays with a beautiful, natural balance. The Rock's stubble and facial pores are crisply detailed even without sharpness boosting tools in play, and the OLED panel has enough native brightness to make HDR objects punchy without feeling like its coming up short. It also helps that such objects get pixel-level control. The shot where Shaw sits at Hobbs' desk in almost complete darkness, with just a single light illuminating part of his face, is a case in point. OLED's self-emissive tech has no trouble keeping one side of the screen in rich blackness while carefully lighting the other. And in the preceding scene, as Hobbs gives Elena her recommendation letter, there's a wonderful concoction of detail, film grain and natural-looking dark colours and highlights. It's quite gorgeous.
For a more colourful experience, I spun up Smurfs: The Lost Village (UHD Blu-ray). This was portrayed as a riot of gorgeous tones – the blues of the eponymous heroes and the lush greens and yellows amidst the flora of the Smurfs village – with refined, subtle blends. Add in the fine detail in Smurfette's hair, and it almost looked good enough for me to want to watch the whole movie. Almost.
Again, this was from the HDR Movie preset (with some adjustments, such as turning off the TV's light sensor).This isn't to say HDR Natural and HDR Vivid should be totally ignored. Both give colour and contrast a push that some will find agreeable. However, as both also give obvious boosts to sharpness and motion fluidity, I'd definitely want to give them a tweak.
In fact, my preference regarding the 803's motion compensation suite is to leave it off, or opt for the Movie option, which avoids overt iciness. Sports, Standard and Smooth are all quite sickly, and prone to occasional interpolation artefacts – although these are no way near as obvious as on TVs of yore.
Feed the Philips an SDR source and you can savour Perfect Natural Reality. This new addition to the P5 engine tackles source, contrast, sharpness and colour (but not motion) to present SDR as HDR. In demonstrations earlier this year hosted by Danny Tack, Philips' director of product strategy, this proved to be masterful at conjuring up an HDR experience, but content favoured a slow (or almost still) approach. So how does it fare with a Blu-ray movie?
In truth, it was subtler than I expected, even when activating the strongest of its three modes. It gave the 1985 thriller To Live and Die in L.A. a punchier, more contrasted presentation, lowering the overall brightness level to give more breathing room to highlights. As Willem Dafoe meets his girlfriend in the nightclub dressing room, activating PNR doesn't have a jaw-dropping effect, but does make the dressing table lights glow fiercer and adds a moodier overall tone to proceedings. It reminded me a little of Darbee Visual Presence, actually. I'd be more inclined to use it with sports broadcasts and general TV than my favourite, classic movies.
Note that with an SDR/REC.709 Blu-ray you might want to switch the 803's Colour Gamut option to Wide rather than the Normal default. Although with William Friedkin's To Live and Die in L.A. the colour palette is garish enough without this expansion.
OLED thrill ride
Movie-watching on the 803 provides no shortage of thrills. Its master-of-black OLED panel is also bright enough to give a dramatic HDR presentation, and this canvas is joined by authentic colour and detail delivery. It looks great with native 4K sources, and handles HD movies with care if you spend time with its settings – settings that offer significant levels of tweaking and manipulation for those inclined.
The latter makes the 803 not exactly user-friendly, and the low design and absence of the full catch-up TV quota might baffle some, but otherwise this TV is hard to fault.
PHILIPS 550LED803 VERDICT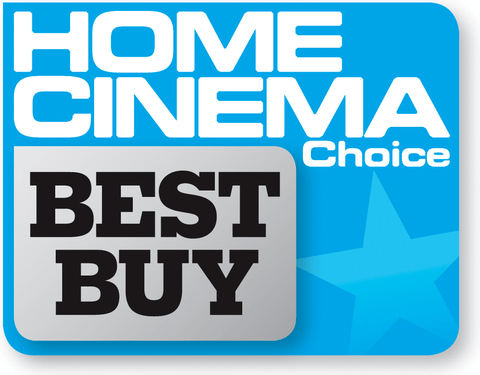 Highly Recommended
PHILIPS 550LED803 Review
The 55OLED803 makes improvements over its predecessor, delivering cinematic visuals, Ambilight immersion and solid sonics. Great price tag too.
Add your review
SPECIFICATIONS
3D: No 4K: Yes. 3,840 x 2,160 HDR: Yes. HDR10; HDR10+; HLG TUNER: Yes.
Freeview HD; satellite CONNECTIONS: 4 x HDMI inputs; 2 x USB ports; RF input; AV input; Ethernet; digital optical audio output; headphone SOUND (CLAIMED): 2 x 10W + 30W (4.1) BRIGHTNESS (CLAIMED): 1,000 nits CONTRAST RATIO (CLAIMED): N/A DIMENSIONS (OFFSTAND): 1,228(w) x 706(h) x 110(d)mm WEIGHT (OFFSTAND): N/A
FEATURES: Three-sided Ambilight; P5 Second Generation processor; Perfect Natural Reality; Android OS 7.0; VOD apps including Netflix (4K HDR), Amazon (4K HDR), YouTube (4K) and BBC iPlayer; HDCP 2.2/ARC on all HDMIs; Bluetooth; Wi-Fi; DLNA; integrated mic on second remote; 2018 OLED panel with 'Neutral Black' filter
PARTNER WITH
CANTON DM75: Plant the 55OLED803 atop this largescale, high-performance soundbase for a sonic boost. It's detailed, powerful and exciting with movies and TV. No HDMI inputs, though.
3. Ambilight remains a Philips USP and is worth playing with