Music mixed in, or recorded in, stereo is limited to left and right channels. Music created in Dolby Atmos Music is freed from the constraints of two channels and can exploit a multi-channel surround sound approach, allowing engineers to place individual sound 'elements' (a total of 128) in discrete locations all around the listener. There you have it, in a nutshell.
There's a little more to it, though. Creators can also choose the level, size and spread of each sound to reveal more detail and nuance for a more immersive experience. Here's how it began: Dolby Atmos started out in commercial cinemas as a format for movie audio, then made its way into the home video market and now the company is keen to offer the same experience for music. Sound engineers and artists can use the format via the Dolby Atmos Production Suite, which is compatible with recording platforms such as Pro Tools, Ableton, Nuendo and Logic.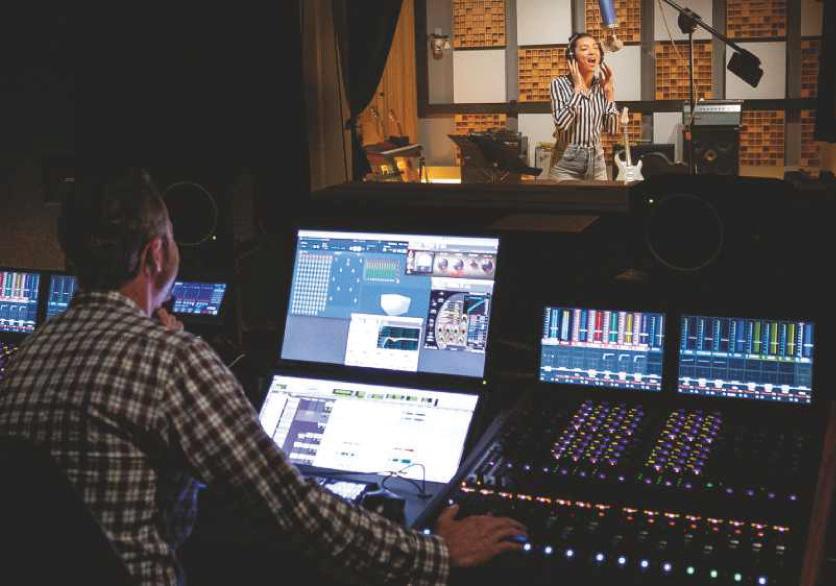 Consumers, meanwhile, will require compatible equipment and sources to experience Dolby Atmos Music. At the entry level, soundbars like Sony's HT-ST5000 or the Sennheiser Ambeo are available, as are smart speakers like Amazon's Echo Studio. However, for the full experience, a surround sound speaker array is by far the best way to experience the format. 5.1.4 is perhaps the strongest combination, but any speaker setup that's compatible with Dolby Atmos for movies will work.
If your setup is two channel, it will be more difficult to discern any clear advantages. What you will hear is a mixed down two-channel version of the Atmos mix. However, this could well sound cleaner and clearer than the original. Two channel users can add up-firing Atmos speakers, which use reflective technology off the ceiling to engage more of the available space within the format; examples here include KEF's Q50a and R8a. These can be placed independently or on top of existing speakers. For any of these options you'll need an amplifier or AVR compatible with Dolby Atmos.
Stream on
Streaming devices that work include Fire TV (Fire TV Stick 4K, Fire TV Gen 3 2017, Fire TV Cube 1st Gen or 2nd Gen), Nvidia Shield TV and Shield TV Pro (2019 and newer models), There are also Dolby Atmos-enabled Android TVs from Sony and Philips.
Content, of course, is key and more is becoming available by the day. Atmos has a very long way to go in terms of catching up with stereo, but some notable titles already available include Kraftwerk's 3D The Catalogue, Hans Zimmer's Live In Prague and REM's Automatic For The People (25th Anniversary Edition). As early as 2019, Dolby announced a tie up with Universal Music Group (UMG) to release new songs, current hits and well-known tracks in the format covering artists such as The Beatles, Billie Eilish, Bastille, Elton John, Lady Gaga, Marvin Gaye, The Weeknd and Luciano Pavarotti. UMG's studios have Dolby Atmos Music mixing tech at sites including Capitol Records Studios in Hollywood, Abbey Road in London and Nashville's Berry Hill.
Other major labels committed to creating suitable content include Sony Music, Decca and BMG. Currently Dolby Atmos is supported globally by a little over 180 music studios, with Dolby claiming new locations are being commissioned every week. In the UK, there are 30 including Air Studios, Dean Street Studios, Metropolis Studios, Miloco Red Room, Eastcote Studios, Assault & Battery, Hoxa and Blue Box.
Some, but not all, of the sources will be available on disc, but what about online? The good news for the format is that Apple Music subscribers can listen to songs in Dolby Atmos on iPhone, iPad or Mac using the latest version of iOS, iPadOS or MacOS with a set of headphones or using the built-in speakers. For a much more impactful experience, listeners can use an Apple TV 4K with the latest version of tvOS connected to a Dolby Atmos-capable audio system. Also in the mix, subscribers to Amazon Music HD and Tidal Hi-Fican also access titles in the format.
7Review earns Amazon affiliate commissions from qualifying purchases. You can support the site directly via Paypal donations ☕. Thank you!
See also TOP 10 Soundbars & Soundbases
All very exciting, but what does it actually sound like?
Well, taking into account that every format and piece of content is subjective, it's fair to say that this is a very different way to experience music and some two-channel fans may find it fussy and perhaps a bit gimmicky. Done well, though, it's very impactful. During testing I listened to a whole bunch of content, some in a full-blown home cinema, some on a two-channel setup adapted to include up-firing speakers, some on disc and some streamed. I mostly used the Tidal offering for the online side of things.
There's a feeling of being 'inside' the music that you just don't get with stereo
It's claimed that the aim of the format is to provide more space to hear more of the recording, and this is certainly the case with The Beatles' tracks I listened to. On Come Together the keyboards and drumming particularly benefit, sounding much bolder and edgy. On Here Comes The Sun the strings are much more a part of the song and the backing vocals provide a pleasing immersive feel. Kick by INXS sounds very muscular, yet also more subtle. The vocals on Never Tear Us Apart enjoy a much larger soundstage to complement its atmosphere. In general, then, with Atmos Music there's a definite feeling of being 'inside' the music that you simply don't get with stereo. Crucially, this is not at the expense of detail; when mixed well, you simply hear more of what was recorded and you'll definitely notice more detail on tracks you know well.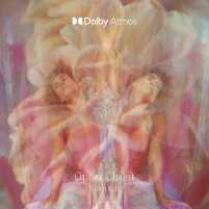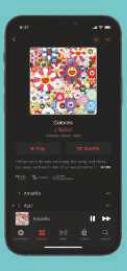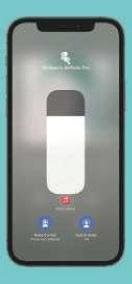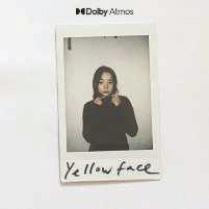 Here's Wayne Hyde, Technical Manager at AV equipment distributor Custom AV Distribution, who lent us the company's cutting-edge home cinema demo space to audition many of the tracks we listened too.
An experienced sound engineer (both live and studio based) Wayne's job is to supply and support retailers and installers of high-quality audio-visual equipment and he's recently been doing lots of experimenting with the format.
"At heart I'd have to say I'm a two-channel guy, I enjoy sound systems that have clarity and tight bass, but above all convey musicality and emotion. When you find these qualities in a multi-channel audio system then that's when the message of the content really comes across."
Music and movement
"When listening to Atmos I enjoy discovering what the mix engineer chose to do with each sound. They may have hard-panned to the left, right, above or behind you. They may have increased the size of the object to feel 5m tall or spin around you at ear level and then disappear in a spiral above your head. I notice how the vocal can be mixed to just come from the centre speaker with reverb appearing in the other speakers. But then plenty of Atmos mixes have the lead vocal centred in the room about a foot in front of your head.
"What I particularly like is a full-on Dolby Atmos mix, making use of all the speakers, not a mix just used for ambience, that's already really easy to do with just two speakers. However, we all know how different CDs and music files can vary massively in tonal quality. With surround sound mixes that variation can be even broader. We're in a period where engineers are still getting to grips with how to best mix Atmos tracks."
Artists are embracing the format too. A recent visit to Eastcote Studios in West London confirmed established artists such as Jack Savoretti are engaging with Atmos. His latest album, Europiana, was mixed in Dolby Atmos at the studio owned by Martin Terefe, music producer of Grammy, Brit and Juno award-winning albums who, in partnership with Grammy-nominated Sound Engineer and Producer, Dyre Gormsen, is working to support new artists via the format. The first track to be mixed in Dolby Atmos was Yellow Face a single from up-and-coming Alt-pop artist, Henjila, signed to Locomotion Records. Henjila says: "Atmos has brought a whole new layer of depth to Yellow Face's production – I was blown away."
Other recent UK releases come from Ed Sheeran, Anne-Marie and Niall Horan and Dave and Stormzy. It may be too early to tell if it will widely catch on, but I heartily recommend that you give it a listen if you can because at its best you really do feel more 'inside' the music