The Vestia range arrives featuring design input from the company's automotive division. Ed Selley takes it for a spin. Read our Focal Vestia No1 Review.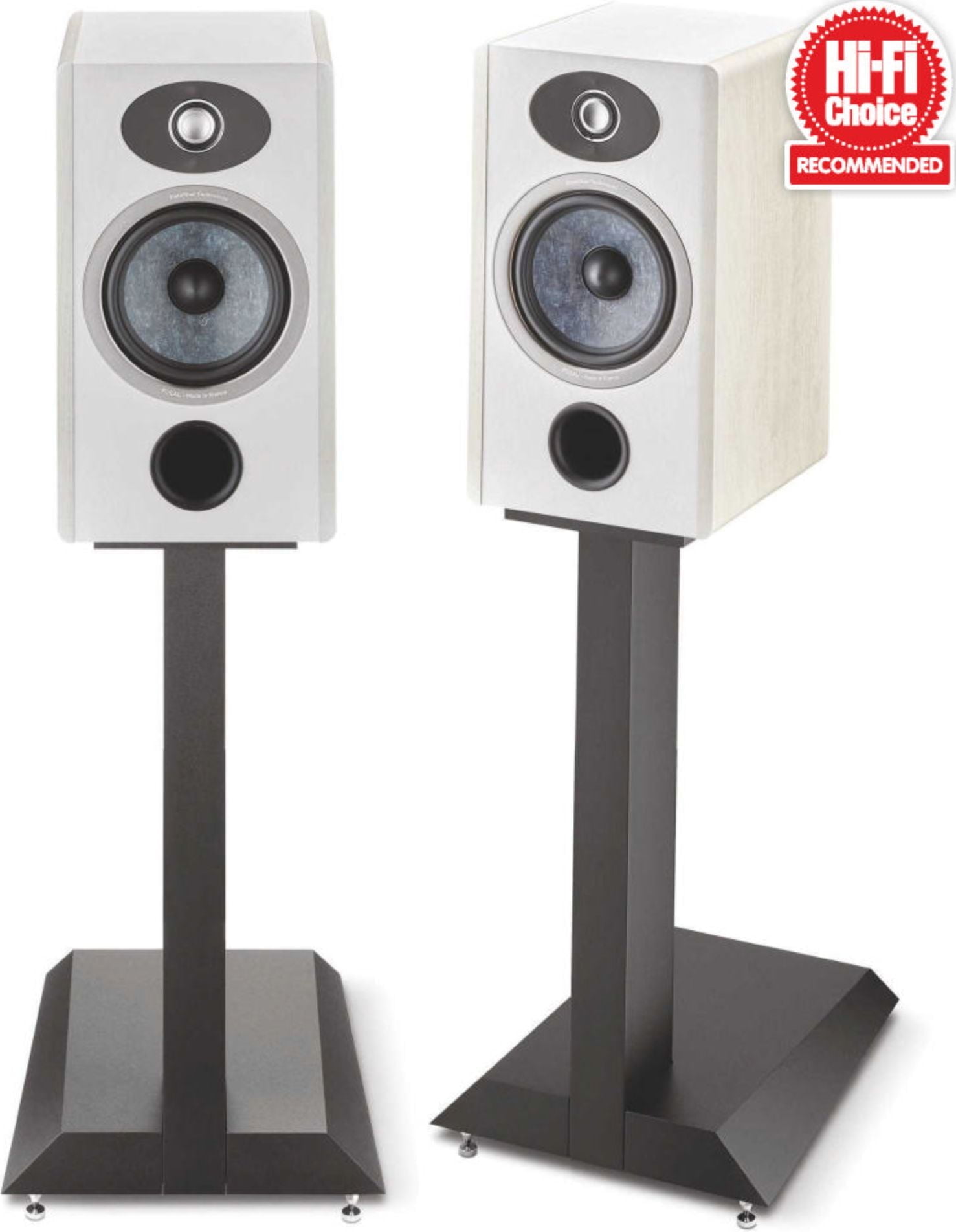 DETAILS
| | |
| --- | --- |
| PRODUCT | Focal Vestia No1 |
| ORIGIN | France |
| TYPE | 2-way standmount loudspeaker |
| WEIGHT | 7kg |
| DIMENSIONS (WxHxD) | 219 x 387x 260mm |
| FEATURES | 25mm aluminium/ magnesium tweeter ; 165mm slatefiber mid/bass driver ; Claimed sensitivity: 89.5dB/1W/1m (8ohm) |
| DISTRIBUTOR | Focal |
| WEBSITE | focal.com |
peaker design is a highly competitive field and companies will go to considerable lengths to obtain a performance advantage, particularly at price points where you can't simply over specify everything to within an inch of its life. Focal has long enjoyed the benefits of making its own drivers and taking ideas that first appear at the high end and refining them to work at lower price points. With the Vestia models it has tapped a new resource.
Help comes from Focal's automotive division. All Vestia models (the No1 standmount and three floorstanders with supporting centre speaker) are fitted with an aluminium and magnesium dome tweeter that is recognisably similar to Focal designs we have seen before. Data from the in-car team has revised the mounting and surround. It sits in a Urethane tweeter waveguide that while not particularly deep offers a different surface to help with the spread of high-frequency information. Focal claims a 30kHz high-frequency roll-off.
The tweeter hands over to a 165 mm mid/bass driver made from the slatefiber cone that first appeared in the Chora range. This is composed of recycled strands of carbon fibre that have been heavily compressed into a light and stiff diaphragm that has a vaguely slate-like appearance if you squint at it. The single unit in the Vestia No1 gives a quoted roll-off of 56Hz at +/-3dB, which is less than some similarly sized and priced speakers can manage but out and out bass extension has never been a priority for Focal. In keeping with a number of standmounts from the company, a large front port is fitted.
The cabinet that mounts the drivers is relatively conventional; Focal uses braced MDF to create what it describes as an 'ultra-rigid' shape and it feels commendably solid. It has a crossover that hands over to the tweeter at a relatively high 2.8kHz
Though it's not a ballistic speaker, it has the ability to fly along when required
and that supports single wiring only. Like many other Focal designs over the years, the Vestia No1 is reasonably sensitive; Focal quotes 89.5dB/W and a minimum impedance of 4.5ohm – which should make this a pretty simple electrical load.
7Review earns Amazon affiliate commissions from qualifying purchases. You can support the site directly via Paypal donations ☕. Thank you!
See also TOP 10 Subwoofers
RECOMMENDED VIDEOS FOR YOU...
Aesthetically, it is in keeping with what the company has been up to in recent years, but there are some tweaks to the basic recipe. Three finishes are available and the black gloss and dark wood have a black leather coating for the centre section. The third option is something of a departure, though. Listed as 'light wood', it is white and similarly has white leather in the centre.
Other aspects of the Vestia No1 are very much business as usual. The build is solid and confidence inspiring and, while you can buy more ornate speakers for the asking price, the engineering feels competitive with anything under £. A dedicated stand is available for £
The Vestia No1 will need a moment's care in placement to truly deliver its best performance. I'd never describe the process as arduous, but where some rivals will generally deliver what they do with a fair degree of flexibility, this standmount requires a little more attention to give its best.
Sound quality
Key to the Vestia No1's ability is a tonal realism that is borne of Focal's professional heritage. Stanley Jordan's cover of Eleanor Rigby on Magic Touch is delivered with his guitar an absolutely tangible presence at the centre of the soundstage. His unique playing style is easy to hear and interpret and little details like the decay of notes and slight movements relative to the microphone are easy to perceive. It's never showy and no part of the frequency response feels over emphasised. This is helped in no small part by the excellent handover between the two drivers. There's not a hint of the crossover point and tonality is consistent at every frequency.
The new tweeter impresses too. Over the last decade, Focal has gently tweaked the tonal balance of its speakers and the Vestia No1 doesn't really alter this trajectory. It would probably be possible to partner it in such a way as to make the presentation too bright or forward, but you will really have to work at it. Poor recordings will still be flagged up as lacking, but the manner in which it does so is rather more apologetic than alarmist. This is combined with bass weight that feels deeper than the posted sensitivity figures suggest (and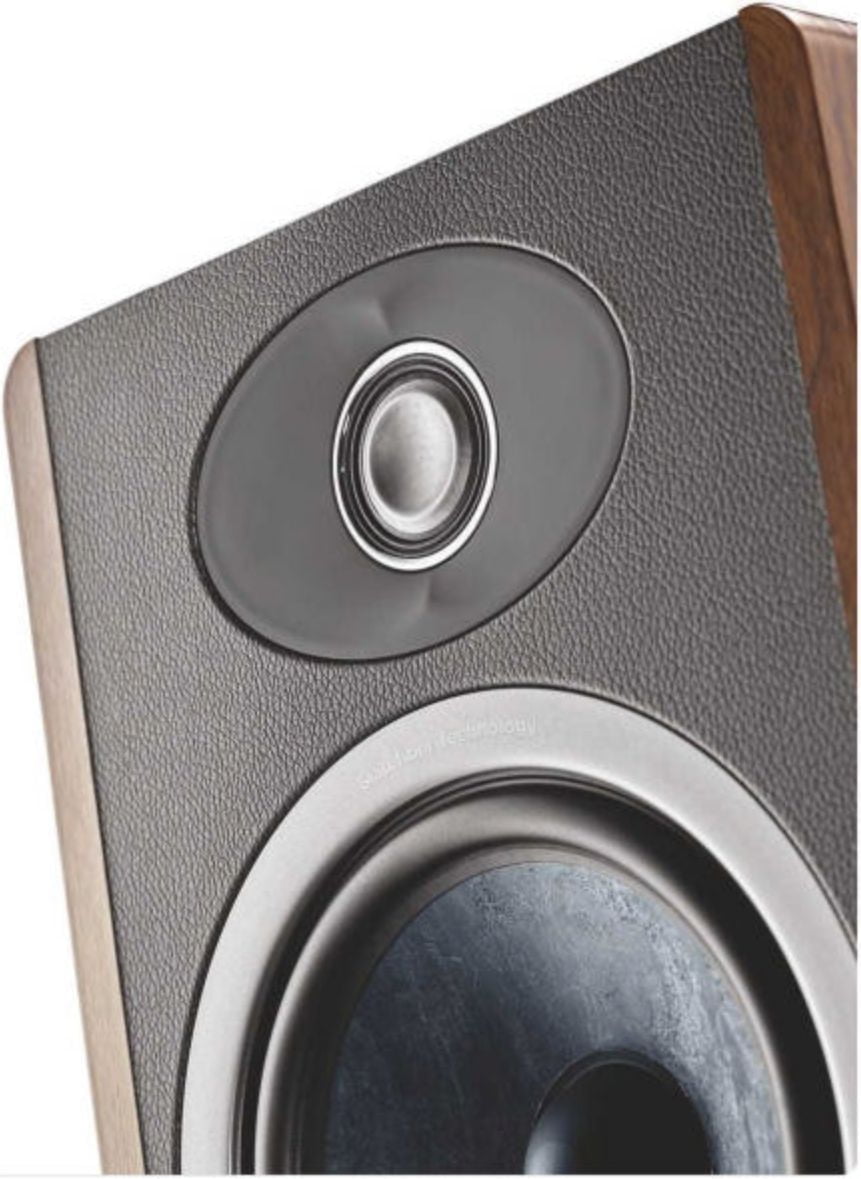 The Urethane tweeter waveguide is designed for improved horizontal directivity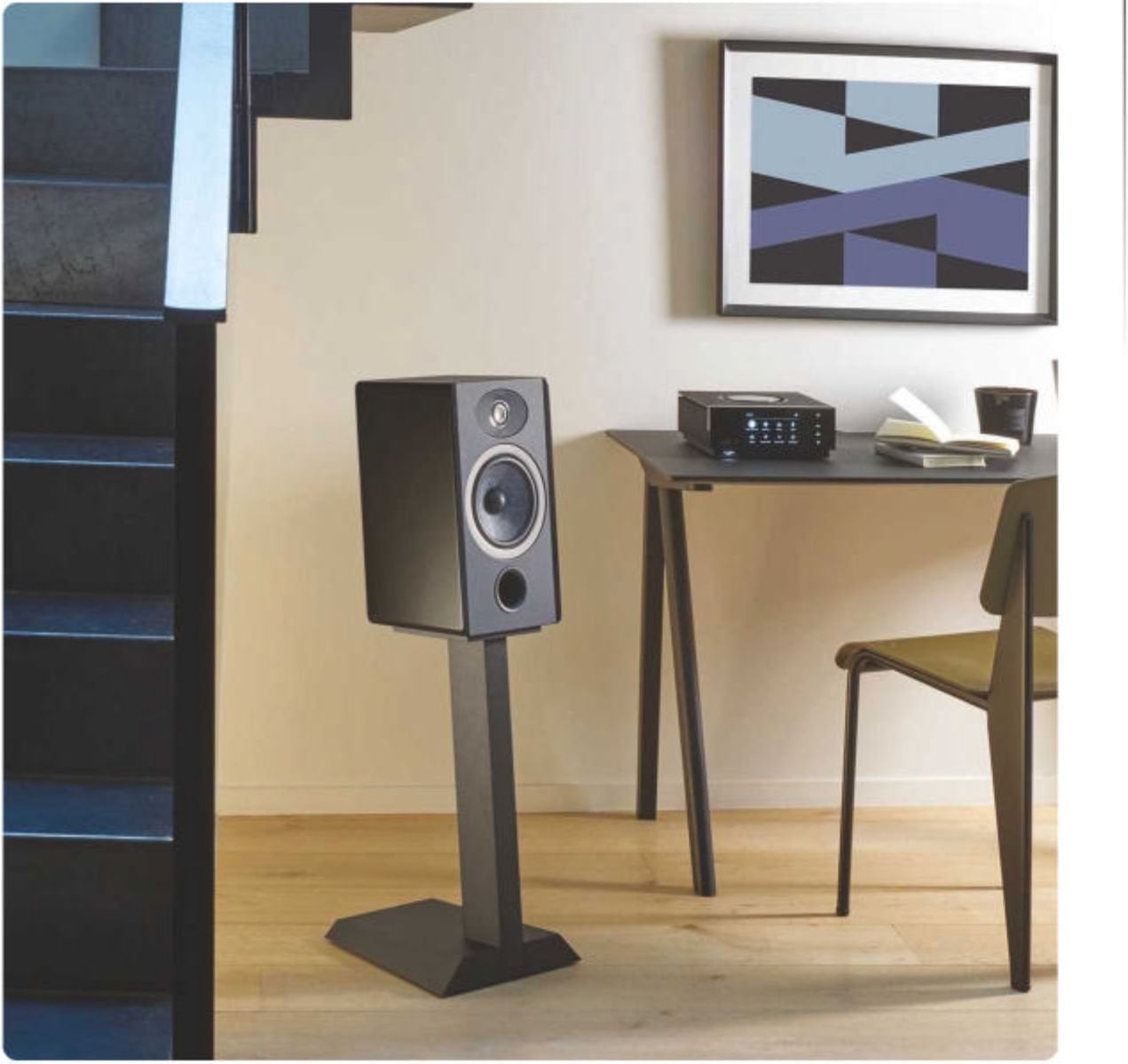 indeed that are bettered in the test space). This still isn't the sort of speaker to rearrange your organs, but it never feels lightweight either.
More importantly, it is fun. It's not a waywardly ballistic speaker, but it has the ability to really fly along when required. Coldcut's Sound Mirrors is a perfect case in point. When a degree of smoothness and reflection is needed with tracks like Man In A Garage and Mr Nicholls, it's smooth and considered. When the huge and boisterous Everything Is Under Control comes in, the Focal absolutely tears into the track, capturing the utterly manic edge to Chris Martin's global conspiracy-based lyrics.
The engineering feels competitive with any rivals priced under £
What's deeply impressive about this is how closely its general behaviour matches more expensive Focals. A pair of Kanta No1s (HFC 454) has been resident here for some time, and side-by-side the two speakers respond and behave in a way that's very similar. The Vestia doesn't hit as hard as the Kanta and there isn't the incredible detail retrieval at the top-end, but you can note the same grasp of tonality, effortless agility and responsiveness, plus the willingness to have fun when the music allows it in both speakers. It does mean that if you like what the Vestia No1 does, you'll be no less enamoured by the more expensive models.
Conclusion
And, the chances are you will like what the No1 does. Focal hasn't torn up the rule book here; either with the values it adheres to or what you should expect from a speaker at this price point, but it has made the basic proposition very appealing. Without affecting any of the standard Focal virtues of responsiveness, detail and outstanding tonality, the new speaker is more forgiving and tractable than before and the result is an extremely engaging speaker that warrants inclusion on any shortlist at or near the price
HOW IT COMPARES
Fyne Audio's F500 (HFC 457) is another sensitive speaker that will work on the end of limited power outputs. The Fyne is a sweeter and richer listening experience to the Focal and is less fussy about placement. It can't match the Vestia No1 for detail retrieval or transient speed and the manner in which it creates a stereo image tends to be a little smaller (although it's holographic within that space). Neither speaker is visually perfect, although the cleaner lines of the Focal might appeal to more people.
OUR VERDICT
Recommended
Focal Vestia No1 Review
A talented arrival that refines the traditional Focal virtues into a more flexible and user-friendly device
PROS
Lively but refined presentation
sensitive
well made
CONS
Needs a little care with placement
Add your review
Best Focal Vestia No1 prices in the US ?

$

1,198.00
7 new from $1,198.00
in stock

Best Focal Vestia No1 prices ?
MORE DEALS

See also TOP 10 Subwoofers