The hi-fi world welcomes another loudspeaker brand, but how will it fare in more established company? Read our Revival Audio Atalante 3 Review.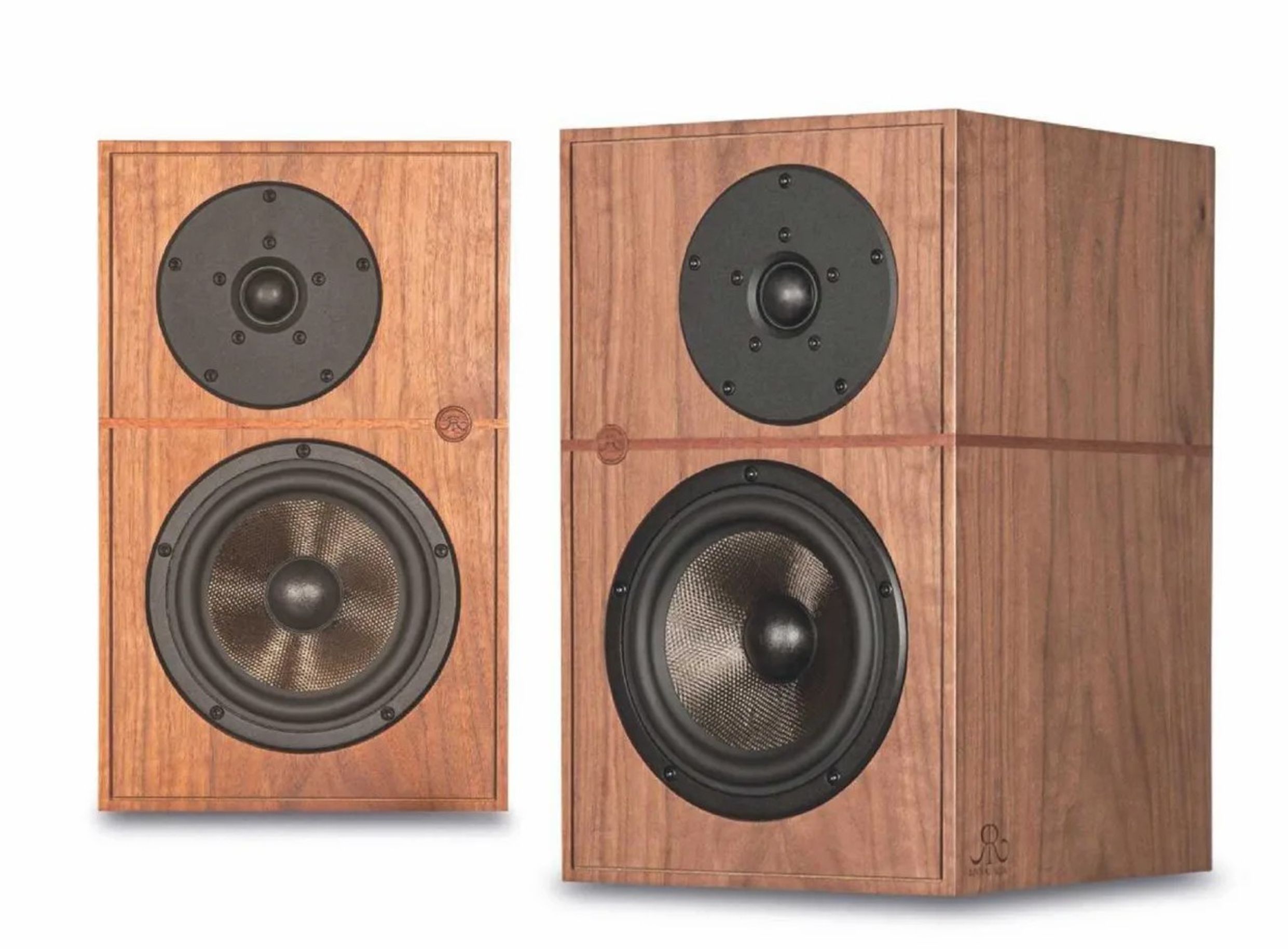 DETAILS
| | |
| --- | --- |
| PRODUCT | Revival Audio Atalante 3 |
| ORIGIN | France |
| TYPE | 2-way bass reflex standmount loudspeaker |
| WEIGHT | 11kg |
| DIMENSIONS (WxHxD) | 240 x 390 x270mm |
| FEATURES | 28mm soft dome tweeter • 180mm mid/bass driver |
| Quoted sensitivity: | 87dB/1W/1m (4ohm) |
| DISTRIBUTOR | Revival Audio |
Based in Alsace, France, Revival Audio was co-founded by Daniel Emonts, previously senior acoustic engineer of Dynaudio, and before that Focal-JMLab and Altec Lansing. Co-founder Jacky Lee was hitherto Dynaudio's Chief Commercial Officer, having previously worked for Dynaudio China and IBM in his native Taiwan. Bon chance, boys!
The Atalante 3 is a smallish (for this group) two-way reflex ported design that's conventional in engineering terms. The 28mm soft dome tweeter is the company's own design, with patented Anti Reflection Inner Dome technology. Below this is a 180mm mid/bass driver, which – aside from the Mission 770's 200mm mid/bass unit – is the largest here.
The design is described by the company as "retro" and has visual similarly to the Falcon Acoustics M10, albeit with a little design flourish. This comes in the form of a 'belt and knot' design, with laser-etched logo. The gorgeous cabinet is finished in hand-picked walnut veneer, with a two-piece grille. Round the back are the aforementioned bass port and single-wire speaker connectors.
The company claims a frequency response not too different from the average in the group, and a moderate 87dB sensitivity figure. Interestingly though, it puts nominal impedance at 4ohm, half that of most others here. That's not a problem these days, providing you have an amplifier built to drive lower loads – so check manufacturer specs. Placement is easy enough; it more than happily sits close to my rear boundary wall without booming, even without the supplied foam bungs. Being a mirror image pair, I position the tweeters closest to one another.
Sound quality
The Atalante 3 has an open, easy and smooth sound with a tonality that feels instinctively right. All the important facets to its character are appealing, making it a very nice thing to live with. Across a broad range of music, this standmount shows clarity, insight, definition and poise; a real class act you might say. In the context of the group, it's perhaps not the best at anything specific, but don't let that put you off – it's the overall package that really impresses.
Cue up the Felt track, for example. It's a brittle mid-Eighties indie recording, but it's as if the Atalante 3 doesn't care. All the nastiness seems to be taken out and in its place an organic and ethereal sound emerges that perfectly captures the mood. It's not super forensic, yet feels less coloured and/or euphonic than the ATC or Mission in the presence region. Indeed, its clever balance reminds me more of mid-price Dynaudios. What are the chances?
7Review earns Amazon affiliate commissions from qualifying purchases. You can support the site directly via Paypal donations ☕. Thank you!
See also TOP 10 Subwoofers
RECOMMENDED VIDEOS FOR YOU...
This speaker isn't especially distinguished at either frequency extreme – bass is a tad soft and lacks the ATC's superb attack, and the treble is sweet but not as insightful as the Neat or Paradigm. Yet everything is so well integrated with the midband
An open, easy and smooth sound with a tonality that feels instinctively right
that it doesn't really matter; you get a seamless sound that lets you focus on the music. In this respect, it's spookily similar to the Falcon, but with bigger drive units and more cabinet volume to play with. This competence extends to its imaging capabilities; although not class-leading it's very good at projecting sound out into a room – with fine stage depth too.
With repetitive, bass-driven music like Gregory Isaacs, the Atalante 3 lacks the visceral thump of the ATC, Mission or Neat. It's still lots of fun, though, as everything is so effortless, even at high listening levels. Its slightly soft, subtle nature is probably least well suited to the hardcore techno of Manix, yet is still highly enjoyable even with this. In summary, an endearing and entertaining listen
OUR VERDICT
Best Revival Audio Atalante 3 prices ?
MORE DEALS

See also TOP 10 Subwoofers