RECOMMENDED
B&W Formation Flex Review
Small, stylish, beautifully formed and attractively priced, but does it cut it in stereo? Read our B&W Formation Flex Review.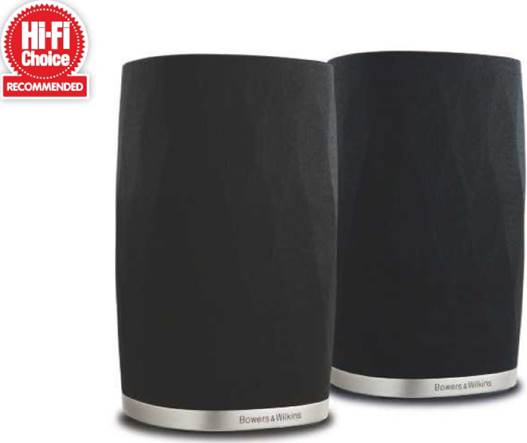 DETAILS
PRODUCT Bowers & Wilkins Formation Flex
ORIGIN UK/China
TYPE Active loudspeaker system with wireless streaming
WEIGHT 2.3kg
DIMENSIONS (WxHxD) 130 x 215 x 130mm
FEATURES
• Quoted power output: 100W
• 1x 25mm tweeter
• 1x 100mm mid/bass driver
• Audio inputs: coaxial; optical; 3.5mm jack; USB
• Streaming: AirPlay 2; Spotify Connect; aptX HD Bluetooth 4.1; Roon ready
DISTRIBUTOR B&W Group Ltd.
TELEPHONE 0800 2321513
WEBSITE bowerswilkins.com
Flex is a latecomer to team Formation and there is something intriguingly jewel-like about the tiny but satisfyingly nuggety vase-shaped transducer that's a smidge over 200mm tall with a footprint so dainty you can site it almost anywhere. The black glass top plate is a classy move; it has a touch sensitive surface with controls for volume, pause/play and the logo, which is used during setup.
Surprisingly weighty, there's a lot of close-coupled engineering happening inside the Formation Flex. B&W has managed to shoehorn in a 100mm woven glass fibre mid/bass driver, 25mm decoupled double dome tweeter and two Class D amps claiming 50W output.
Operationally, the basics are pretty, well, basic. Using the B&W app you can adjust volume, switch from wi-fi to Bluetooth and update firmware. If you want more bells and whistles, especially in a multi-room context, the Flex is Roon compatible which is great. Out of the box, you can wirelessly stream over Bluetooth aptX HD, Spotify Connect or Apple AirPlay 2, but if you want to really hear what the Formation Flex is capable of, playing locally stored 24-bit/96kHz hi-res files through Roon is your best bet.
back to menu ↑
Sound quality
B&W reckons the patented Robust Mesh Network generated by the Formation Flex (which optimally works alongside your home's wi-fi so that in a multi-room setup, precious network bandwidth is saved) is good news for sound quality in a stereo setup, too, contributing to the kind of fidelity you'd normally experience with a tip-top wired speaker.
It doesn't take long to appreciate the veracity of the claim. After the big, bold and beefy sound of the Bluesound, the Formation Flex seems to have the transparency and clarity of a cold mountain stream. Its sound is exquisitely open and airy. It may lack the body and heft of the Pulse 2i, but it's just as capable of filling the room with music. It doesn't go as loud and it doesn't have as much bass
back to menu ↑
IN SIGHT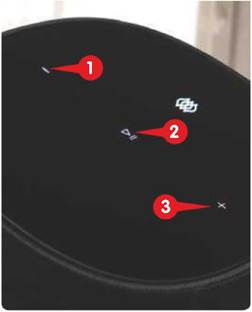 1 Volume down
2 Play/pause
3 Volume up
weight and extension. But so finely resolved and detailed is the sound, so fast, taut and tuneful the bass, its ability to project an almost tangible, three-dimension presence more than makes up for what it lacks in pin-you-to-the-wall decibels.
The only test track that doesn't quite hit the spot is Michael McDonald's God Rest… with its deep, dark brown 'get a load of this' bass note, perfectly pitched, but for once sounding a tad washed out. Yet when seventies yacht rockers McDonald and Kenny Loggins guest with Thundercat on Let Me Show You from his Drunk album, the busy and densely layered production, which could sound a little muddled and amorphous on the Bluesound system, opens out and separates into its individual strands, the contrasting vocal timbres all the easier to appreciate as a result
back to menu ↑
OUR VERDICT
B&W Formation Flex Review
Keenly priced wireless gem, great to own and capable of impressive results
PROS
Small style;
ease of use;
exceptional hi-fi sound
CONS
Limited bass weight and extension
Add your review