Portable bluetooth speakers Group test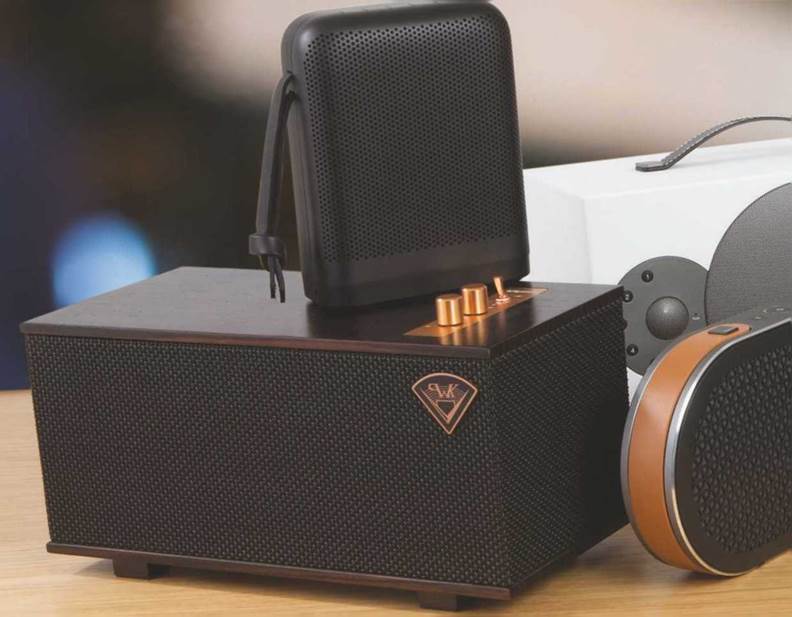 Out of the Blue
PORTABLE BLUETOOTH SPEAKERS
Ed Selley auditions six portable Bluetooth speakers that deliver sweet sounds anywhere
THE DEVELOPMENT OF the Bluetooth short-range (usually up to 10m) wireless audio transmission system has totally revolutionised the portable speaker market and indeed how many younger users now start out listening to music. The open standard has gone from a wildly compromised convenience feature lacking in audiophile appeal, to something that can now handle lossless and even some hi-res files.
Thanks to the flexibility of smart devices, there's a huge choice of music apps that can quickly stream to a paired Bluetooth speaker. With a phone or tablet acting as the source, the speaker cabinet can be divided between amplification, speaker driver and power supply more effectively, with optimal space given to each.
Absolute beginners
The portable speaker market is a significant growth area in the world of audio with many hi-fi brands getting in on the act, too. It's a fine opportunity to bring a brand to the attention of a new audience and introduce their considerable audio acumen to hi-fi beginners as well. It's clear that many of today's Bluetooth speaker designs have been well thought out in terms of where they sit and how they integrate with the rest of a brand's lineup.
As well as their Bluetooth connectivity, each speaker can be mains and battery powered – but beyond this there are some intriguing differences in additional features, design ethos and overall dimensions. To find out which model offers the best balance of sound quality, features and all-round portability, read on.
Bang & Olufsen Beoplay P6
The smallest of Bang & Olufsen's portable speakers, the Beoplay P6 offers '360° sound" from its compact all-metal chassis and has a mic to enable calls to be made and received.
Cambridge Audio Yoyo (M)
The only twin-chassis speaker in the test the Yoyo (M) is the middle of three Yoyo models and offers a true stereo experience. It also has 24-hour battery life and can charge your mobile phone at the same time.
DALI Katch
Updated with new finishes, this Bluetooth aptX speaker can be paired to a second Katch to create a stereo speaker system and also has a 3.5mm line input and choice of 'listening profiles.'
JBL Xtreme 2
Designed for outdoor use and fully waterproof, the JBL offers a 15-hour battery life and Bluetooth support that allows for several devices to be connected to it as well as multiple speakers to be linked together.
Klipsch The One
With an aesthetic that's in keeping with Klipsch designs of the last 60 years, this Bluetooth v4.0-equipped all-in- one speaker has a 3.5mm analogue input and claims a battery life of eight hours.
Tibo Sphere 6
The largest member of Tibo's Sphere family, the 6 has the most comprehensive feature set in the group, and is able to operate over a wireless network with multi-room potential as well as via Bluetooth.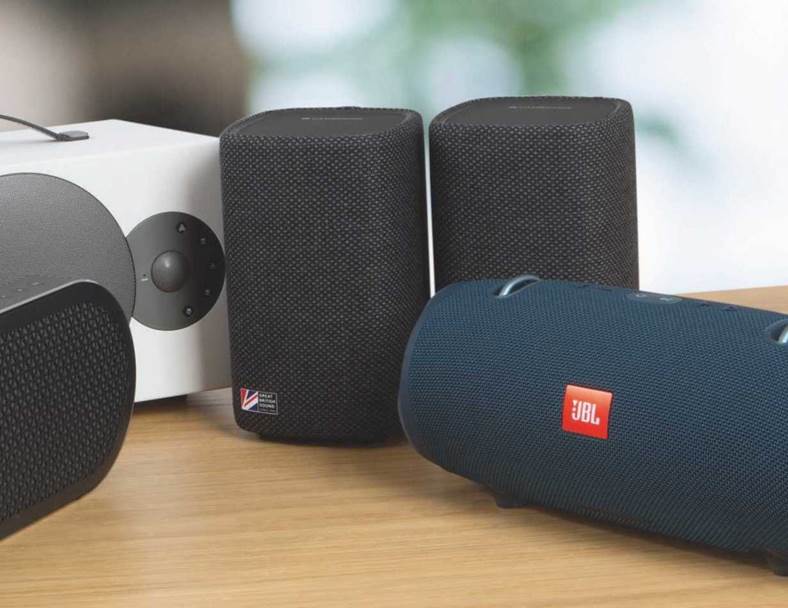 ON TEST – PORTABLE BLUETOOTH SPEAKERS – Group test verdict
A portable speaker has to sound good inside and out, while size, weight and connectivity all play their part. Ed Selley presents his findings
THE HIGH PERFORMANCE levels on display here will put to bed any notion that Bluetooth is solely a convenience feature as each speaker has something to offer. Klipsch's The One is die most specialist design in die test and while it's well made and has an aesthetic that will appeal to many, die limited specification and some sound niggles count against it. By contrast, Tibo's Sphere 6 offers a great spec at a very competitive price, but the hard sound and narrow stereo separation, fussy controls and limited portability – despite the presence of a carry handle – are less desirable.
The JBL Xtreme 2 has a deceptive boom-box look and comes with a shoulder strap, but there's a lot to like about the way it sounds despite the rugged design. With simpler pieces of music its output is genuinely lovely, but the less agile bass doesn't always hit the mark as die tempo increases. The Bang & Olufsen Beoplay 6 is a superb little speaker. It looks and feels like a luxury product and produces a sound that is far larger than its compact chassis suggests. It's the most costly, but the performance and quality feel it offers go some way towards offsetting this.
As a twin speaker system, the Cambridge Audio Yoyo (M) is perhaps not die most practical when it comes to carrying around – at 1.5kg for each speaker it's more hefty than some of the entrants – but it can be used in single-speaker mode should you wish to wander. The advantages of having genuine stereo width to its performance can't be overstated, however, and even without aptX support it delivers a sound quality standard that's hard for its rivals to challenge. Excellent battery life helps to make it a great runner-up.
The DALI Katch is an elegant design that works well in different spaces and is nicely portable. It has a sonic performance that is consistently enjoyable across a wide selection of music and neatly balances sound quality and portability to be a sure-fire winner.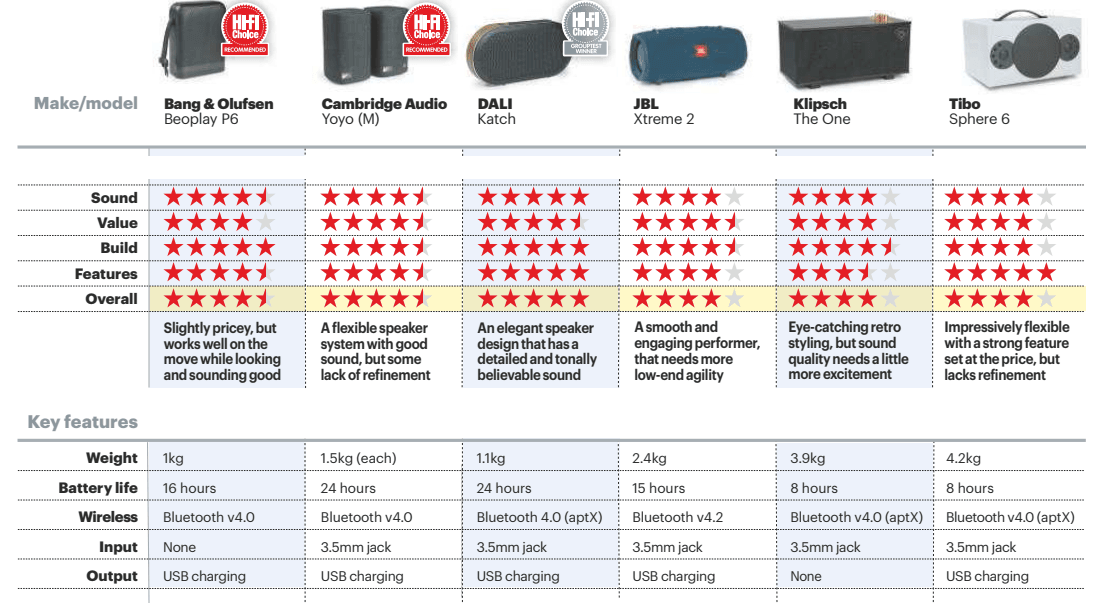 HI-RES PORTABLE MUSIC PLAYER:
Shanling M0
HFC 439
If you don't want to jam your phone full of music, the diminutive Shanling is a truly excellent player that as well as offering great performance via its headphone socket has a superb two-way Bluetooth implementation with aptX.

MUSIC STREAMING SERVICE:
Tidal NFC 414
As one of our favourite streaming services, the lossless catalogue from Tidal is a great choice for any aptX-capable Bluetooth partnership and delivers music with a brilliant interface and impressive selection of curated content as well as offering hi-res Masters for playback on your main system.
NETWORK AUDIO PLAYER:
Google Chromecast Audio
The Chromecast ensures that any Bluetooth speaker with a 3.5mm input can quickly gain the ability to access network audio and streaming services as well as become part of larger groups of Chromecast-compatible products.