RECOMMENDED
The VPL-VW260ES is a great option for resolution purists, reckons John Archer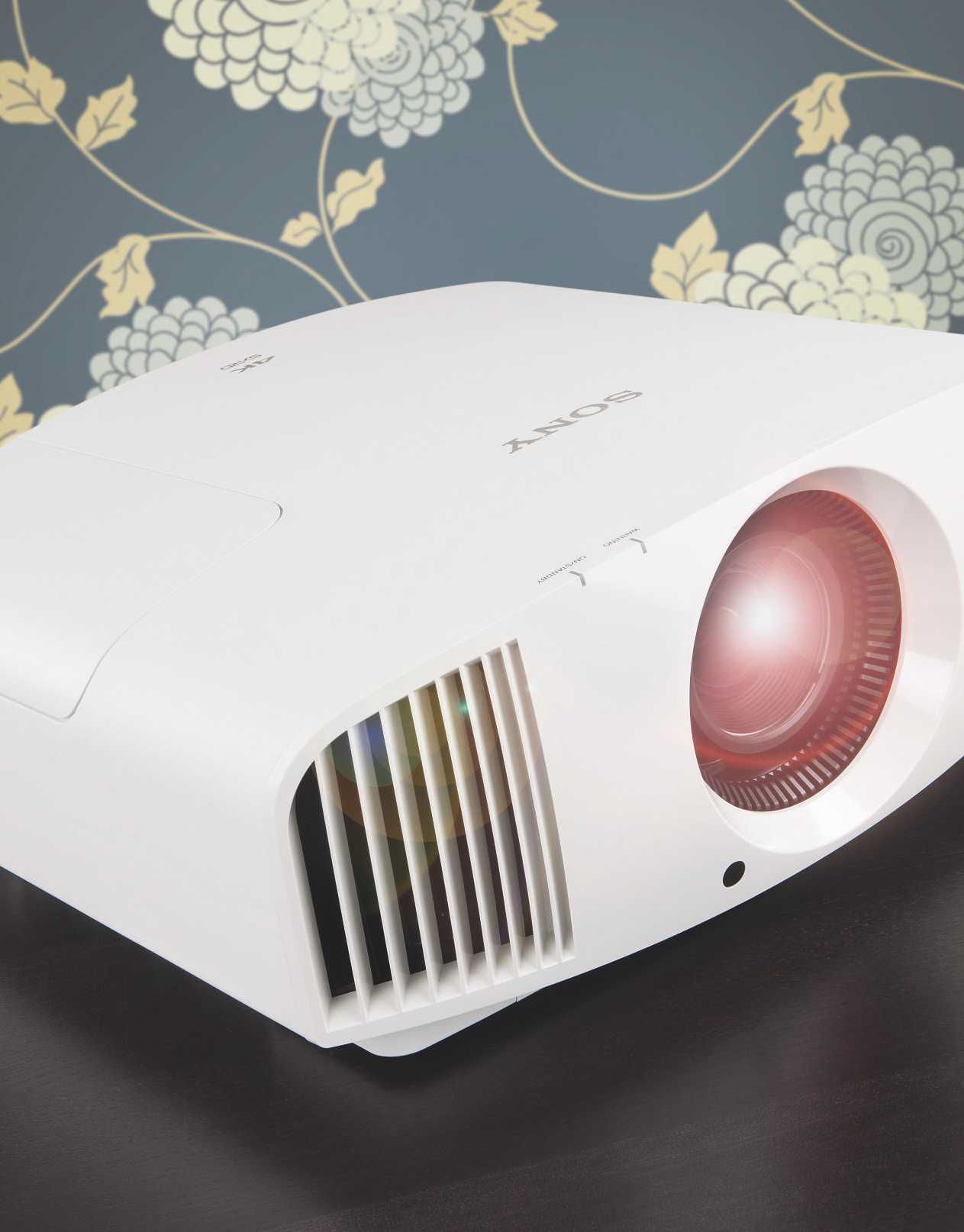 Sony sells 4K for less
The 4K projection world is a bit complicated, with different technologies from various brands offering UHD resolutions, some with a level of pixel fudgery going on. Sony's now long-running native 4K SXRD range, filtered down from the company's professional cinema division, can therefore feel like a reassuring oasis of calm amidst a tempestuous market.
The lineup is currently four-strong, if you ignore Sony's ultra-short-throw 4K model, and comprises the flagship laser-based VPL-VW760ES, and the lamp- based VPL-VW550ES, VPL-VW360ES, and the model on my test bench, Sony's most affordable native 4K projector yet: the VPL-VW260ES.
Domestic goddess
This UHD beamer, available in either black or white guises, gets off to a strong start with its pleasingly domesticated design. It sits on a relatively compact footprint by 4K model standards (although still nearly 50cm wide and designed to be wall/ceiling mounted, rather than sat on a coffee table), and deploys the same elliptical sculpting as Sony's more expensive designs.
7Review earns Amazon affiliate commissions from qualifying purchases. You can support the site directly via Paypal donations ☕. Thank you!
See also TOP 15 projectors
The rather clumsy-looking hole in the bodywork around the centrally mounted lens is the only obvious sign that the VW260ES is cheaper than Sony's other 4K beasts. The lens itself, though, still seems up to the job, as we'll see later.
Connections are tucked under the projector's sides, and include two HDMIs. Only the second of these supports HDCP 2.2, which seems a little penny-pinching even for Sony's entry-level model. There's a built-in 3D emitter (the projector supports active playback) but as glasses are optional and I wasn't supplied any, this feature went untested.
It's important to note that neither HDMI has the bandwidth to handle 4K at 50/60Hz while maintaining full 4:4:4 chroma subsampling.
So if you play the Bitty Lynn's Long Halftime Walk 4K Blu-ray into the VW260ES, its ground-breaking 60fps frame-rate will be retained, but you'll see from the projector's video info menu that chroma subsampling has dropped from
the 4:4:4 level attained with normal 24fps 4K Blu-rays to 4:2:0. While this isn't ideal, in truth it only slightly impacts Billy Lynn's colour accuracy and cleanliness – and you could argue that the unusually high frame-rate more than compensates (even if it also makes the film almost unwatchable, but that's an aesthetic debate for a different day).
The VW260ES features a 12V trigger port alongside its not quite full-bore HDMIs, while setup uncovers an extensive range of colour and contrast adjustments to keep calibrators happy – even if they're not all presented in a particularly standard way.
While exploring the setup options I was reminded of the two key features that this projector has had to sacrifice to hit its price point compared with the step-up VW360ES. These are a dynamic iris for adjusting light output 'on the fly' in response to changes in the content being shown; and any lens memory feature you might have used for storing different settings to suit different movie aspect ratios. There isn't even a manual iris adjustment.
You still get a contrast enhancer, though, and the usual Low or Normal lamp settings. It's also nice to find that even this projector retains motorised zoom, focus and image shift, as well as a simple test pattern to help you get its picture positioned and focused on your screen.
Dabbling with Reality
Sony's Reality Creation system is also offered, with its sharpness and colour-boosting processing. This seems to have earned a bit of a Marmite reputation among Sony projector users, but I personally think it's worth at least experimenting with, as long as you resist
1. HDR playback support includes HLG
2. The PJ comes with Sony's familiar backlit remote control
AV INFO
PRODUCT:
Native 4K HDR PJ with motorised lens, using SXRD tech
position:
Sony's entry-level 4K projector, above Full HD models
PEERS:
Epson EH-TW9300; JVC DLA-X5500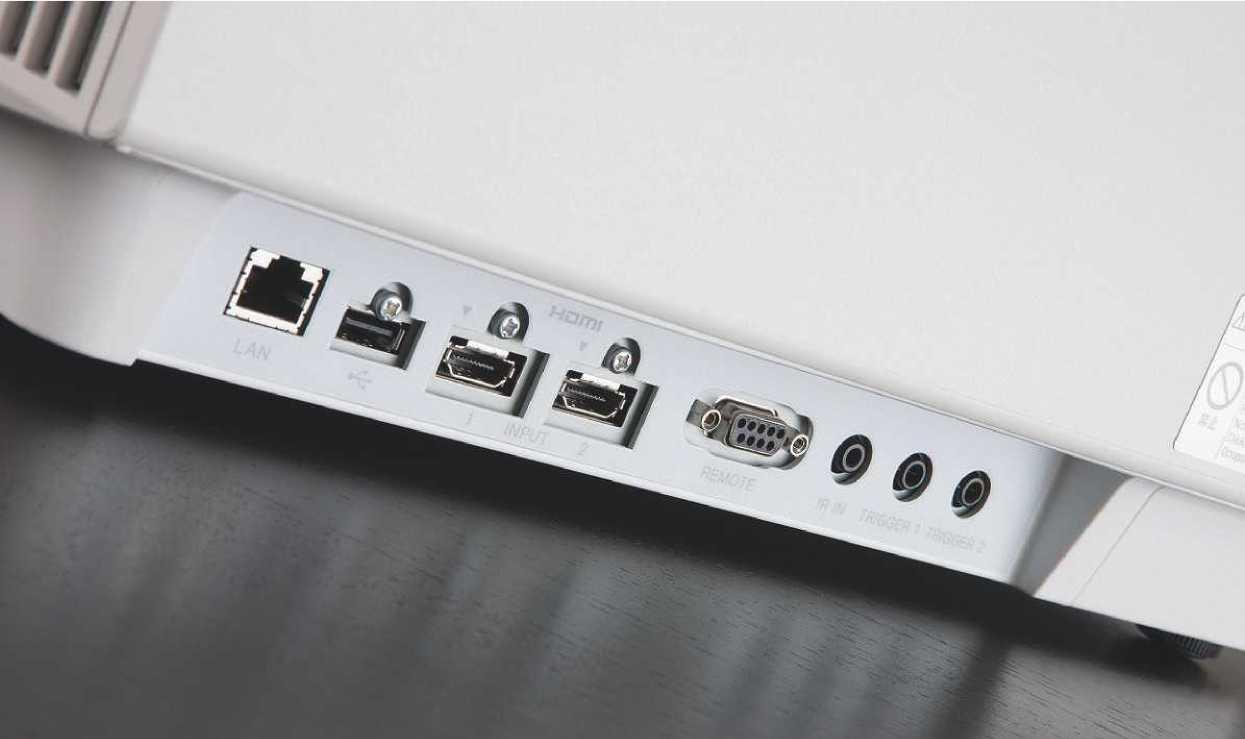 the temptation to set its sharpness component too high, where images can look unnatural.
One last thing to be aware of is that while the VW260ES can play the HLG and HDR10 HDR formats, it doesn't follow Sony's latest high-end TVs in offering any compatibility with the Dolby Vision dynamic metadata HDR platform.
Feeding the Sony a selection of my favourite 4K Blu-rays reveals a generally better picture than I'd expected given the projector's relatively lowly status in Sony's range.
But I'll kick off with one area of concern: issues raised by the lack of a dynamic contrast system.
The thing is, black level response with HDR sources is only fair to middling. There's clearly more greyness over dark scenes than I've witnessed with Sony 4K projectors
'The projector maintains its 4K clarity when showing motion – fast-moving scenes are delivered with aplomb'
that do carry a dynamic iris, as evidenced by sessions with the Pirates Of The Caribbean: Dead Men Tell No Tales 4K Blu-ray (US import). It will be interesting to see how the step-up, dynamic iris-sporting VW360ES fares when we test that in a future issue.
But don't feel too despondent. While black levels could certainly be better, they don't define the VW260ES's performance. That job goes to all the stuff it does right.
Detail levels courtesy of its trio of genuine 4K chips are immense. While Dead Men Tell No Tales isn't overall the crispest of 4K discs, its sharpest scenes, featuring Captains Barbossa and Salazar on the deck of the latter's ship, all look emphatically 4K on the VW260ES in a way they just don't on the pseudo 4K competition.
There's more texture in clothing, more pore and hair detail on faces, cleaner and crisper edges, and just a generally more dense look to the image that makes it seem both more 'real' (so far as a ship sailed by CGI ghosts can ever look real, anyway) and more full of depth. Put all that together, and the word you get is 'cinematic'.
The projector maintains its extreme 4K clarity when showing motion, too. Even the fast-moving Dead Men Tell No Tales sequences that were shot using drones – such as the 'beach chase' sequence – are delivered with judder- and blur-free aplomb.
Light touch
The VW260ES's tone mapping systems are able to present more detail in bright HDR image peaks than most rivals, despite its relatively modest 1,500 Lumens of maximum light output. Yes, 4K BDs mastered to 4,000-nit extremes, including Mad Max: Fury Road and Pan, do suffer some 'flaring out' (also known as 'clipping'). But I didn't find it as severe or noticeable as I often see with affordable projectors that try to do HDR.
Surprising for the money is how well this Sony balances the light and dark demands of HDR's hugely expanded light range. No projector – certainly no halfway-affordable one – currently in existence can do full justice to HDR Blu-ray material; there's too much of a gulf between the attributes of the source and the display tech at the other end. But Sony's relatively long experience with HDR projection helps it find a consistent and engaging balance between delivering a clear boost to the brightest parts of images, without leaving dark parts of mostly bright shots appearing dominant and devoid of detail.
As Salazar's blackened form stands foregrounded against a sun-drenched backdrop in Dead Men Tell No Tales, for instance, his face and clothes still look detailed and naturally integrated into the picture; he doesn't become the hollow silhouette witnessed with less thoughtfully calibrated HDR projectors.
The VW260ES isn't necessarily delivering the most accurate HDR images in terms of trying to present as wide a range of HDR's brightness as possible. But affordable projectors that attempt to do that pretty much always come a cropper at the brightest or darkest ends of the spectrum. For me it's much more sensible for a projector to slightly narrow its dynamic range, but maintain a truly enjoyable picture.
When it comes to colour response, there's no wide colour filter here, as employed on Epson's HDR models, and therefore the Sony doesn't display quite such an extreme range of hues when handling the wide colour gamut offered by 4K Blu-ray content. However, the VW260ES's pictures look much brighter than those of Epson's EH-TW7300, for example, when it's got its colour filter active, and for me that's a compromise I don't mind making.
Coming to this projector on the back of the DLP-based SIM2 Nero 4 [see HCC #279], I was reminded while watching high-contrast material that Sony's three-chip SXRD projector approach doesn't cause any of the 'rainbow' colour-striping noise that was often subtly visible on the single-chip SIM2 – or on other 4K DLP solutions, for that matter.
With regular HD, standard dynamic range sources, the VW260ES continues to deliver the goods. Black levels with SDR actually look quite deep, the projector's upscaling to 4K proves every bit as impressive as the systems used in Sony's top 4K TVs, and it handles the relatively narrow colour range of SDR content with effortless panache.
Switching to SDR playback did highlight one other slight issue with this projector's HDR performance. While the VW260ES runs strikingly quietly with the lamp set to its low-power mode (as it should be for the best SDR experience), the cooling fans are much louder during HDR playback, when the lamp needs to be running high. The sound is, though, at least smooth enough not to draw undue attention to itself, and in truth I hadn't really noticed it until the quieter SDR mode kicked in. Note that Sony's quoted lamp-life of 6,000 hours relates to the lamp running in 'low'.
Returning to the positives, this is a credible machine for big screen gaming fans. Provided you use the PJ's fast response setting, it only suffers around 28ms of input lag on average.
Consistently watchable
As the most affordable 4K projector Sony has ever sold, the VW260ES was never going to be perfect, and sure enough, its HDR black levels aren't the greatest, and there are definite limits to the range of both brightness and colour it delivers with the highest quality sources. Head higher up the Sony level, where, for one thing, you'll find a dynamic iris, and performance naturally gets a boost.
However, this entry-level SXRD machine understands and works within its limitations remarkably well, and its 4K HDR images are more consistently watchable than those of some far more expensive rivals. Definitely one to audition
HCC VERDICT 4/5
WESAY: While Sony's base-level 4K projector inevitably comes with a couple of performance strings attached, it's still a tempter for those speccing a premium theatre.
3. Two HDMI inputs, but only one built for 4K source playback
4. Sony has used its SXRD (Silicon X-tal Reflective Display) tech in projectors since its 2004 Qualia model
SPECIFICATIONS
3D: Yes. Active shutter 4K: Yes. 4,096 x 2,160 native resolution HDR: Yes. HLG; HDR10 CONNECTIONS:2 x HDMI inputs (one HDCP 2.2 ready); 12V trigger port; built-in 3D emitter; RS-232 control port; Ethernet; IR input; USB (service use) BRIGHTNESS (CLAIMED): 1,500 Lumens CONTRAST (CLAIMED): N/A ZOOM: 2.06x DIMENSIONS: 495.6(w) x 195.3x(h) x 463.6(d)mm WEIGHT: 14kg
FEATURES: 3-chip SXRD projector; Sony Reality Creation processing; Sony Motionflow processing; 6,000-hour claimed lamp life (using projector's Low setting); vertical (+85%/-80%) and horizontal (+/-31%) image shifting; motorised zoom, focus and shift; 4K 60Hz playback with 4:2:0 subsampling; claimed 26dB operational noise; optional 3d glasses (TDG-BT500A)
PARTNER WITH
ARTCOUSTIC SL SERIES: Match your PJ and screen setup with Artcoustic's home cinema- focused speakers, which feature multi-driver arrays for increased sensitivity. The SL range stretches from monitors to towering LCR speakers and in-ceiling models.
Recommended
SONY VPL-VW260ES Review
While Sony's base-level 4K projector inevitably comes with a couple of performance strings attached, it's still a tempter for those speccing a premium theatre.
Add your review