It's back to the future as Pro-Ject's latest pays homage to the company's first ever turntable. David Price listens to the new X1. Read our PRO-JECT X1 Review.
When the compact disc was introduced in the early 1980s, nearly everyone in the world said it was the end of the vinyl era. The CD was smaller, played for longer, was more robust and, according to co-inventors Philips and Sony, would deliver "perfect sound forever" — hoorah! Turntables disappeared from hi-fi stores and started appearing at garage sales throughout the suburbs. Australian record companies shut down their local LP pressing plants. By the end of the 1980s, more than 400 million CDs were being manufactured every year.
TECHNICAL SPECIFICATIONS
PRODUCT Pro-Ject X1
ORIGIN Austria
TYPE Belt-drive turntable
WEIGHT 7kg
DIMENSIONS (WxHxD) 415 x 125 x 335mm
FEATURES
•  33, 45 & 78rpm
•  Fitted with Pro-Ject Pick-IT S2 MM cartridge
•  Electronic speed control
•  Dustcover supplied
DISTRIBUTOR Henley Audio Ltd.
TELEPHONE 01235 511166
WEBSITE henleyaudio.co.uk
Nominal speeds 33/45/78 r.p.m.
Speed variance 33: ±0.30 % 45: ±0.25 %
Wow and flutter 33: ±0.15 % 45: ±0.13 %
Signal to noise -68dB
Effective tonearm mass 10g
Effective tonearm length 8.6 " (218.5mm)
Overhang 18mm
Power consumption 5W/ 0.3W standby mode
Outboard power supply 15V/ 0.8 A DC, universal power supply
Dimensions (W x H x D) 415 x 130 x 335mm, dust cover open 415 x 380 x 400mm
Weight 7 kg
Meanwhile, in faraway Austria, Heinz Lichtenegger was designing his first turntable, and in 1991 established a company to build it — Pro-Ject. Seemingly against all the odds, Lichtenegger's Pro-Ject P1 turntable went on to become a success story for the fledgling company. Skip forward nearly 30 years and Pro-Ject, whose turntables are now built in the Czech Republic and Slovakia, has released the Pro-Ject X1, which is a direct descendant of the original P1.
"We have taken our beloved original Pro-Ject 1 design and improved it in every aspect," says Lichtenegger. "The X1 is based on the same concept as the P1, but improved in every aspect thanks to modern materials and new production methods."
EQUIPMENT
One key to the success of the Pro-Ject P1 was its simplicity, and another its price. Turntables had become hugely complex devices, many requiring the attention of factory-trained technicians not only to repair and maintain, but even to simply install. A few turntables even required partial disassembly simply in order to change the platter speed from 33? to 45rpm. The arrival of the P1 changed all that.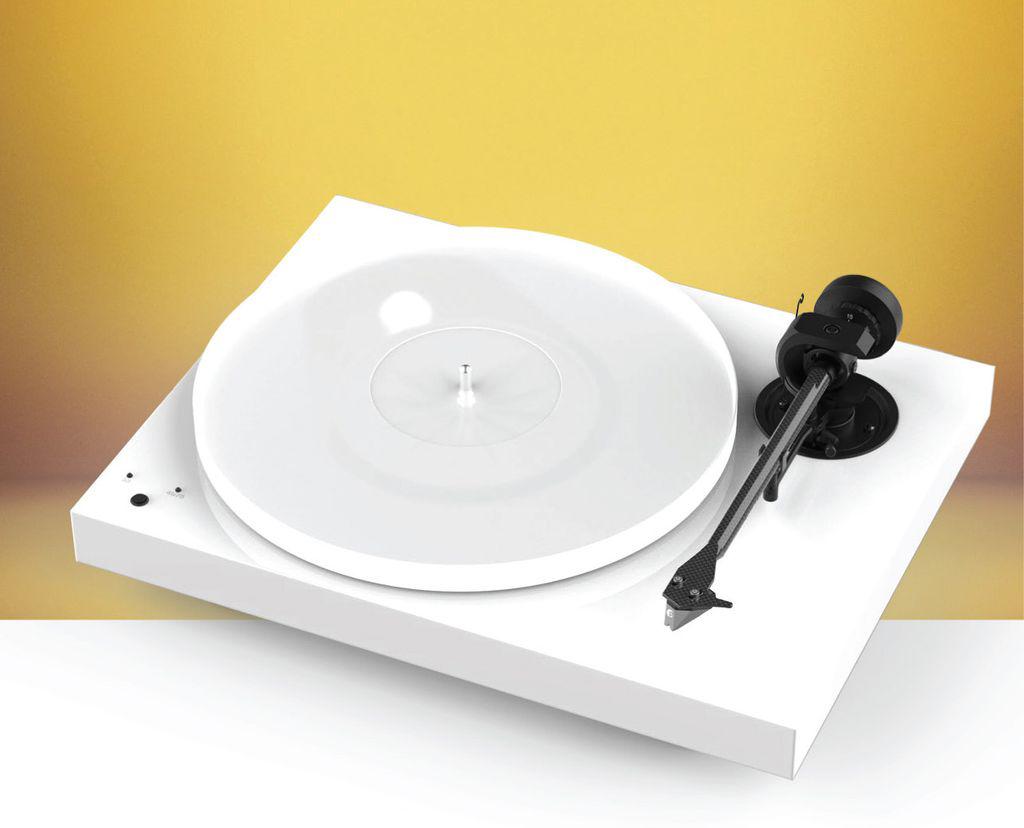 Pro-Ject has certainly maintained the element of simplicity in the new X1. Changing platter speed from 33? to 45rpm is just a matter of pushing a button. It's true that it's not quite so simple to access the third speed (78rpm) available on the X1, as this requires you to remove the platter and transfer the rubber drive belt from one pulley diameter to another, then re-position the platter. But how many 78rpm records do you own?
As indicated by the previous paragraph, the Pro-Ject X1 is a belt-drive design, with electronic speed change on one pulley diameter, and belt-swapping required to access 78rpm. The drive pulley is directly attached to the drive motor shaft, with the motor itself being located below the platter, in a recess carved into the otherwise solid multi-layer MDF plinth. The motor is attached to the plinth via two 'engine-mount' style vibration absorbers, while a rubber belt fixed at four places on the motor prevents axial movement. The belt drives a ribbed PFT sub-platter that rotates on a stainless-steel/brass bearing, atop which sits, in turn, the main platter, which is a single-piece slab of precision-machined white acrylic that tips the scales at 1.5kg and Pro-Ject claims is 'resonance-free'. Atop this sits a very high-quality felted slip-mat… a nicety we were very pleased to see, given the usual standard of slip-mats provided by some other manufacturers.
7Review earns Amazon affiliate commissions from qualifying purchases. You can support the site directly via Paypal donations ☕. Thank you!
See also TOP 15 turntables
Power for the drive motor comes from an external 15Vd.c., 0.8A plug-pack style adaptor, but this does not power the motor directly. Instead, inside the X1 is a DC/AC generator board which delivers clean, stable voltage to the drive motor. Pro-Ject says it adopted this design approach because although it costs more it: "performs many times better than a simple, direct-powered AC motor."
As with most Pro-Ject turntables, the tonearm comes pre-installed. The arm has a carbon-fibre/aluminium 'sandwich' arm-tube with a fixed cartridge mount and a Kardan-style four-pin bearing. The counterweight is said to be a newly-designed 'anti-resonant' type with a built-in TPE (thermo plastic elastomer) damper to reduce the unavoidable primary cartridge/tonearm resonance. The anti-skate device is decidedly 'low-tech', being a 'string-and-weight' device. Well, Pro-Ject did say it was trying to keep things simple! The effective length of the arm is rather shorter than we're used to seeing, at '8.6-inches' (218.44mm) rather than the usual 9-inches (228.6mm), presumably in order to reduce the size of the plinth. All other things being equal, a shorter arm will have greater tracing error than a longer one.
We need to point out that despite the length, the X1's arm incorporates adjustments for both vertical tracking angle (VTA) and azimuth — adjustments we don't often see at this price point. The arm's effective mass of 10 grams means it will work very well with all medium-compliance cartridges, either moving magnet or moving coil.
Lastly, three height-adjustable alloy/TPE sandwich construction feet not only allow a modicum of isolation from structure-borne vibration, but also allow you to level the platter, even if the surface on which the turntable is sitting is not level. Such levelling is crucial in reducing levels of wow and flutter, bearing rumble and bearing wear. Because of this, we find it surprising that so few manufacturers include adjustable feet. Indeed very few even include a dustcover with their 'tables, but Pro-Ject bundles a very nice one standard with the X1. Pro-Ject also includes a set of phono cables: other manufacturers expect you to shell out extra for those all-essential cables.
Whatever painted finish you choose (and you can choose between high-gloss black or high-gloss white), the beautiful sheen you see is the result of the application of eight layers of paint coupled with extensive hand-polishing. Very nice. You can also opt for a walnut veneer. Also nice.
PERFORMANCE
In most jurisdictions, the Pro-Ject X1 comes with a Pro-Ject 'Pick-it S2' moving-magnet cartridge pre-installed — a cartridge that's made for Pro-Ject by Danish cartridge specialist manufacturer Ortofon. Here in Australia, we get to choose our own. Our suggestion would be Ortofon's 2M Red. No, it's not an expensive cartridge, and might seem a little underpowered for the X1, but it tracks extremely well, delivers excellent low-frequency performance, and has outstanding presentation of the midrange along with very smooth and extended delivery of high frequencies, plus outstanding stereo imaging. We thought it an excellent match.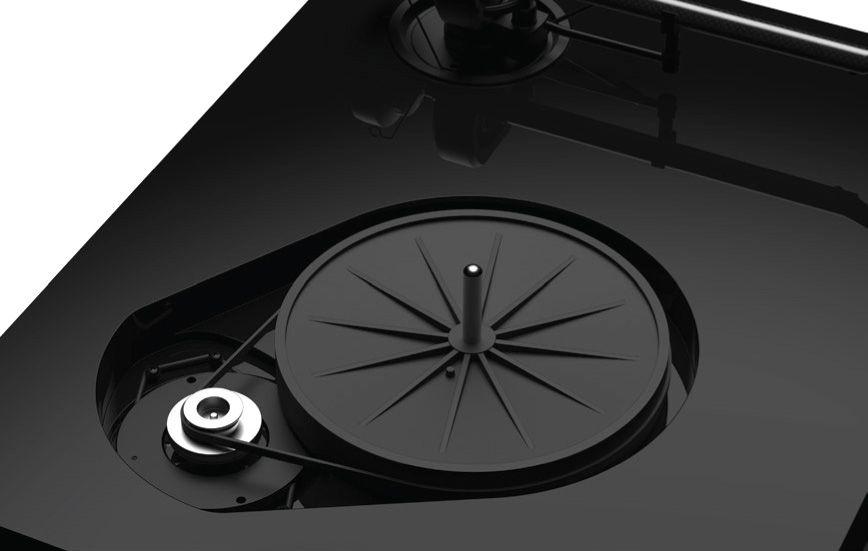 Pro-Ject's X1 is certainly a pretty-looking turntable, and it's also easy to use, but a turntable has to be much more than that. Speed accuracy for starters. According to our strobe card, the Pro-Ject X1 was running at exactly 33? at that speed and almost imperceptibly fast at 45rpm, which means that while a 45rpm LP might finish fractionally earlier than it should, you won't detect any change in the musical pitch… and that's even if you have perfect pitch.
As for wow and flutter, slow piano music is the best for establishing the audibility of this, so we used both Michael Nyman's Decay Music and Eric Satie's Gymnopédies. (The version by Anne Queffelec on Virgin Virgin Classics 522 0502 is the best one to use here, we think, not only because she plays so, sooo slowly, but also because she manages to make the music sound more 'other-worldly' than, say, Pascal Roge, whose wonderful reading is probably more true to the score, and technically perfect, but not nearly so ethereal.)
Although the Pro-Ject X1 undoubtedly has some inherent speed variations (the specifications put these at 0.15% at 33? rpm), these are not audibly detectable as either wow or flutter, so the Pro-Ject PSU, motor and drive train are obviously doing a great job… and if you can't hear wow and flutter with slow piano music, it won't be audible with any other type of music either.
As for that other bete noire of turntables — rumble — again, it's a certainty that it does have some rumble, but if there was any, then we could not hear it. The X1 does seem to allow external environmental noise in via its feet (which we only discovered when a neighbour started removing his concrete driveway with a jack-hammer), so if you live in a place that has lots of external vibration and you find it affects you, you'd need to invest in an isolation platform.
Pro-Ject's new tonearm certainly allowed us to extract the best sound from our work-horse Ortofon 2M Red… indeed we thought it sounded as good as we've ever heard it sound, and it's been in a good many turntables that cost way more than what's being asked for the Pro-Ject X1. No matter what mode of music we span, it was more than up to the task, delivering musically satisfying performances on all counts.
On a simply practical level, we were more than satisfied with the start-up time, which brought the platter up to speed (33? or 45rpm) in under four seconds, and with the cueing lever which is easy to use and will also accurately drop the stylus directly down onto the LP at whatever spot you've chosen (and do so repeatedly, if necessary). The solid plinth means you can also easily cue by hand if you'd prefer (something that is not possible with a sprung plinth).
Sound quality
This is an affordable turntable that doesn't sound anything like one. Any shortcomings aren't such that they interfere with the enjoyment of the music; instead you're left focusing on just how good vinyl can sound when given half the chance.
The X1 gives a big, open and engulfing sound and recreates the recorded acoustic of a Deutsche Grammophon pressing of Beethoven's Pastoral Symphony surprisingly well, locating all the different parts of the orchestra convincingly. Of course, being a low-cost turntable it doesn't focus right in on individual soloists as well as some more expensive designs, yet it still delivers an expansive soundstage.
Instrumental timbre is very good. Cheap record players can sound weedy and anaemic, but the X1 is impressive. It delivers a lovely, natural tone to the violins and cellos, rather than turning them into a thin, monochrome facsimile. This is all the more apparent with some classic electronic music; Love Action by The Human League is rendered in a surprisingly rich and vibrant way. Those old analogue synthesisers have a depth of tone and a sonorousness that I wasn't expecting from a turntable of this price. Lead vocals are very natural, and the deck shows no sign of mistracking, nervousness or instability – certainly considering its price. The only criticism is a slight opaqueness to the midband, but you have to spend a good deal more money to better this.
BACK BEAT

Adjustable counterweight
Stereo RCA output
Isolating Alu/TPE sandwich foot
Dustcover hinge
---
Speed stability is impressive, if not quite as good as its nearest Rega rival (see How It Compares), although it never sounds obviously wobbly. That big bass guitar line of Siouxsie and the Banshees' Israel is delivered clearly and with surprisingly good attack. At the same time, the snare and hi-hat work sound crisp and the ride cymbal clean and smear free. Indeed the X1 gives a surprisingly propulsive rendition that makes this classic new-wave track great fun to listen to. It slots all this together very well with the haunting lead rhythm guitar work and the careful phrasing of the vocals. The overall effect is lithe and bouncy, with the turntable very much the master rather than struggling to keep up with the pace.
IN SIGHT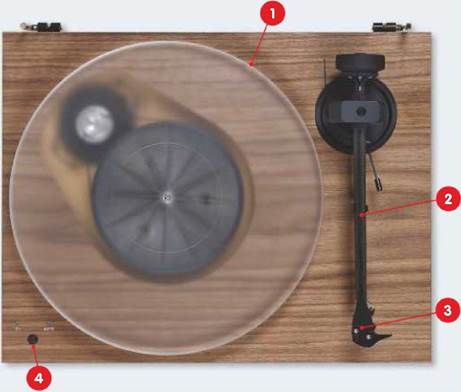 20mm thick acrylic platter
8.6in aluminium/ carbon tonearm
Pro-Ject Pick-IT S2 MM cartridge
33, 45 and 78rpm speed selector
---
how it compares
Rega's Planar 3 (HFC 411) is now priced at fitted with Rega's own Elys 2 moving-magnet cartridge. It's the latest in a line of decks stretching back to the mid-seventies, and the breeding shows. Build quality is excellent, design is beautiful and the latest RB330 tonearm is superb. It has a drier, more precise and detailed sound with a more accurate soundstage and superior speed stability, yet the X1 still sounds just as much – possibly even more – fun.
Lap Report
The excellent all-round performance of Pro-Ject's X1 turntable/arm/MM combination surely makes this its very best sub-£ offering to date. Measured directly through its latest stainless steel/brass/Teflon bearing, rumble is acceptable at –66.7dB (DIN-B wtd), a figure that improves to –68.7dB (through groove) with the felt mat in place and –69.0dB with the mat removed. The efficacy of the latter 'naked' option will rather depend on the flatness of your LPs because I would guard against using a heavy record weight with this deck. The motor is sufficiently 'torquey' that start-up time is a rapid ~3-4secs while absolute speed is a useful +0.1% fast (AC motors inevitably slow with age and use). Thanks to the new drive circuit, both drift and low-rate wow are reduced to just 0.03% [see Graph 1, below] while flutter is a modest 0.05% with mild sidebands at ±13Hz and ±85Hz.
The origins of the partnering X1 tonearm hark back to Pro-Ject's 10CC Evolution [HFN Jun '10] whose lightweight but very rigid carbon fibre tube was revealed to have a diffuse main bending mode at 190Hz but two high-Q resonances at 600Hz and 1.2kHz. Pro-Ject responded to our lab tests by improving the hard carbon tube's internal damping with an alloy sleeve [HFN Jan '16], offsetting these midrange resonances for a stronger but less subjectively debilitating harmonic at 290Hz. The X1 represents a further improvement – a one-piece tube/headshell with a main beam resonance at 170Hz and two harmonic/twisting modes at 280Hz and 410Hz [see Graph 2, below]. The 9.5g effective mass confers wide compatibility with medium compliance MM/MCs while the four-point Cardan bearing offers very low (<10mg) levels of friction. An impressive package! PM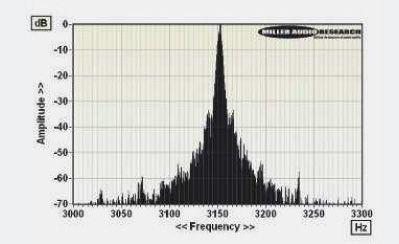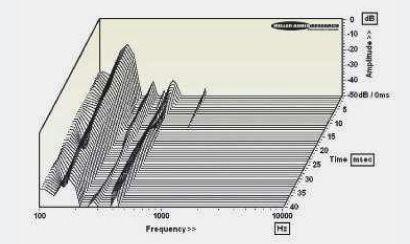 OUR VERDICT
The Pro-Ject X1 has lots of stiff competition in this price bracket including other models from Pro-Ject' (most obviously the larger, longer-armed and slightly better-specified X-2). But if you're after a high-performance turntable with a small footprint, the Pro-Ject X-1 should see off all contenders.
Positive
Excellent performance
VTA & Azimuth Adjust
Dustcover and cable included
Negatives
Short arm length
No fine speed adjustment
Recommended
PRO-JECT X1 Review
Excellent low-cost turntable package with an upbeat sound
PROS
Enjoyable and engaging sound
fitted cartridge
CONS
Lacks the precision and dynamics of some rivals
Add your review
|
Read reviews and comments
Best PRO-JECT X1 prices in the US ?

$

949.05
1 used from $939.56
5 new from $949.05
in stock


$

999.00
3 new from $999.00
in stock


$

1,200.00
1 new from $1,200.00
in stock

Best PRO-JECT X1 prices in the UK ?

£

899.00
1 new from £899.00
in stock


£

1,120.90
1 new from £1,120.90
in stock

MORE DEALS

See also TOP 15 turntables
PRO-JECT X1 Review – Manual document
More..
Reluctant change
My system has evolved over 35 years to include: NAD 533 turntable with Goldring Elektra cartridge, Audiolab 8000C preamp, Rotel RB-850 power amp, Epos ES14 speakers, Rotel RCD-965BX CD. Bluetooth streaming is via iFi Audio's Zen Blue. I have about a grand to throw into the system. I am a real chicken when it comes to changing the ES14s. I love them, but then they are very elderly and will not last forever. I'm not so emotionally attached to the amps or turntable. So, should I buy a Pro-Ject X1 or should I try a semi decent LP12 second hand? I once owned an LP12 years back and had to sell it. Is this a bad idea? Or should I buy a new amp, speakers or scrap it all and start again? Arrrgh, I just don't know!
Mr D Garrett, Thanet, Kent
DP: This is one of those 'how long is a piece of string?' type brain-teasers. To me, your weakest link is your turntable, so if vinyl is your thing, I'd sell the NAD and buy a Rega Planar 6 (HFC 427); it's a big improvement on your 533 and good enough to stand a number of later upgrades/cartridge improvements. I'd be wary of buying any second hand turntable unless you know exactly what you're looking for.
The next most pressing thing to change would be your Epos ES14s; they were great speakers in their day, but will be softer and flabbier than when new and don't handle serious volume levels. You'll need to start saving because you'll not get much of an improvement over them until you're looking at the likes of the Acoustic Energy AE509 (HFC 456) or the Neat Acoustics Ekstra.
With the aforementioned turntable and these speakers, you'll have a balanced and modern-sounding system that should hopefully cure you from the upgrade bug for a year or three.
ES: The turntable would seem like a good place to start looking, but I'm not sure what sort of LP12 you're going to get for a grand in the lively world of 2020 used turntable sales. There are some interesting things doing the rounds at £ though. By the time this has been published the models I'm looking at now will have sold, but it does seem that there should be some interesting options to choose from when you start looking.
JK: The Epos ES14 was a cult classic, but we don't hear about it so often in our Letters pages. I say if it ain't broke don't replace it. Instead get a Rega P6 turntable and hear what's actually encoded on your vinyl, this will inject so much vitality into your music collection you might well be surprised.
CW: You sound exasperated, but I'm not sure there's anything wrong with your current setup. I love old Rotel power amps and those Epos speakers were great, and with a little love and occasional re-foaming of drivers might well outlast us all. The NAD turntable could possibly be the weaker link and I wonder how many miles the cartridge stylus may have on the clock? I'm not convinced the LP12 is the way to go. Maybe simply start with a stylus replacement or modest cartridge upgrade and don't forget to unplug every connection (including wall plugs) and give them all a clean with DeoxIT. It's possible that every connection has up to 35 years of degraded contact to shed before you listen afresh.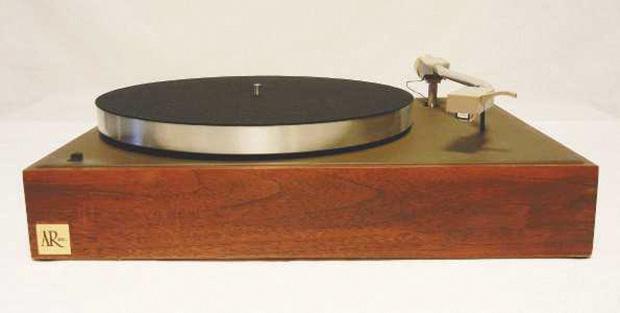 NR: I wouldn't give up on your Epos speakers – I would, however, check the cone suspensions to make sure they've not perished and, if you can and if you're up for replacing them, check the crossover components to make sure you don't have any bi-polar electrolytic capacitors fitted. If you do, replace them with polypropylene capacitors. A Pro-Ject X1 (HFC 452) will be a great choice for a turntable. If you want to stick with moving-magnet cartridges, consider fitting one of the Ortofon 2M range – the best you can afford. The 2M Black (HFC 434) would certainly be a fine choice for the X1.