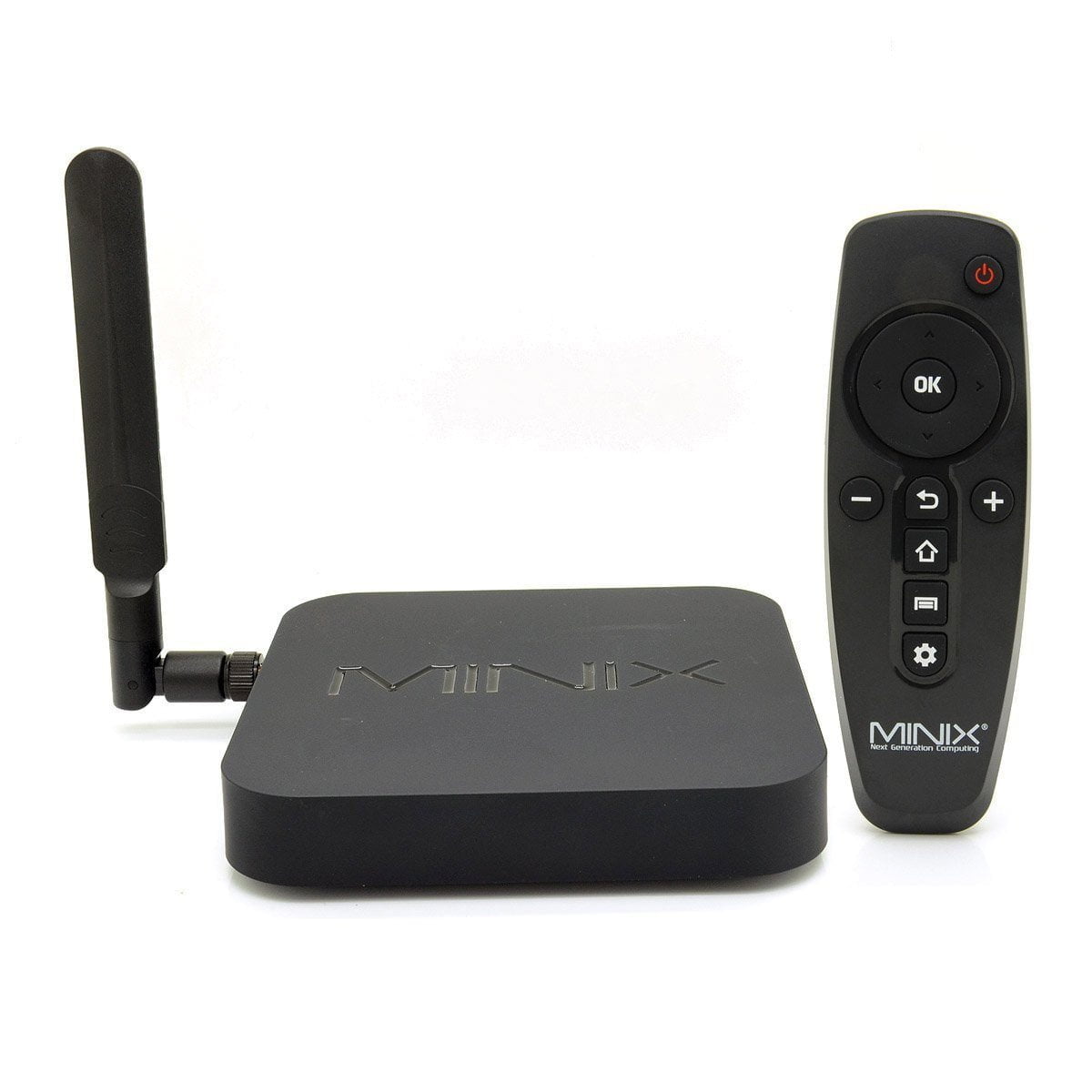 This small device is the best way to get a fully functional Smart TV, which runs Android KitKat, on any monitor in the house! All you need is an HDMI port on a regular monitor and some basic technical knowledge. The Minix Neo X8-H Plus is not the type of device that you simply plug it in and play because it needs to be configured. This actually allows you to run any type of app available in the Play Store, install software like KODI or XBMC, and tinker with the settings to your liking. If you're not a technical person with, at least, basic knowledge about operating systems and software then this is not the TV Box for you.
What's even greater is the fact that this device won't break the bank. You receive a complete package that will save you a great deal of money in purchasing a new TV. Another advantage offered by a TV Box is portability. A smart TV is big and fragile and it would be a pain to transport it with you during vacation, but the TV Box is easy to pack and transport.
The Minix Neo X8-H Plus standard package is delivered with everything you need to get started. Thus you'll receive the Media Hub itself, a WiFi antenna, the HMDI cable for the connection with the monitor (make sure the monitor supports HDMI before purchasing the TV Box Set), one IR remote controller, an OTG cable that allows you to connect other USB devices, Micro USB cable, and the power adapter. You also receive a multi-language user manual that thoroughly explains the steps you need to take for installation and configuration.
You must pay special attention to the type of power adapter included in the package, as they differ from one geographical area to another.
The box itself is small which allows users to tuck it under furniture or hide it behind the TV. The design is stylish and simple as the box is covered with a matte black high-quality plastic that makes it look quite nice.
The infrared included remote is small and ergonomic, allowing for a good grip. Also, it feels great on touch due to high-quality materials used to build it. While using the remote, users have access to buttons like menu, volume, navigation, return, home, power and a few others used for settings. You will need line of sight in order to control the TV Box with the remote.
7Review earns Amazon affiliate commissions from qualifying purchases. You can support the site directly via Paypal donations ☕. Thank you!
The Minix Neo X8-H Plus is powered by a Quad-core ARM Cortex-A9r4 processor that runs at 2.0GHz with an Octo-core Mali-450 graphical processing unit which allows users to visualize high resolution videos. The GPU supports 4K videos at 30fps, which is impressive even for today's technology.
The device supports 2GB DDR3 RAM and has an additional 16GB of storage space for videos, images, and any other type of files users might want to store.
When it comes to connectivity, the Minix Neo X8-H Plus can use one of the three possibilities: WiFi (802.11ac), a wire (RJ-45 jack built-in), or the integrated Bluetooth 4.0.
If you want to use apps that require a keyboard like Skype or Youtube (for searches) you will have to acquire a compatible keyboard like the Neo A2 Lite.
The Minix Neo X8-H Plus runs on Android KitKat which needs to be set up during the first time the device is being launched. During setup, users have the possibility to choose if they want to continue with the Android Launcher or with the MINIX Metro interface. Each of these interfaces will offer the same features.
There are a few pre-installed apps like Google Maps, Skype, XBMC, Netflix and others, but these can be easily uninstalled. This way, users have the possibility to create a completely personalized experience due to unrestricted access to Google Play.
Completely personalized experienceGreat GPU that supports high-quality videosFull access to Google PlayCute designIt has a learning curveIt takes a bit of time to install and configureYou'll need to purchase a compatible keyboard
The Minix Neo X8-H Plus is a great product that allows users to create a completely personalized online experience on their Smart TV. It is a device that needs setting and configuring, but all the steps are explained and the Forum support is great so you can ask questions and receive answers.
CPU: Amlogic S812-H Quad Core Cortex A9r4 Processor GPU: Octa Core Mali-450 GPU DDR3 2G RAM + 16G eMMC ROM Android KitKat 4.4 Support 4K*2K H.265 Hardware Decoding Dual Band AC Wi-Fi / Bluetooth 4.0 / 1000M Ethernet, has a strong network extension and transmission capacity XBMC KODI pre-installed