Ed Selley takes a look at the next-gen Motion series with this compact floorstander from the US speaker specialist. Read our MartinLogan Motion 20i Review.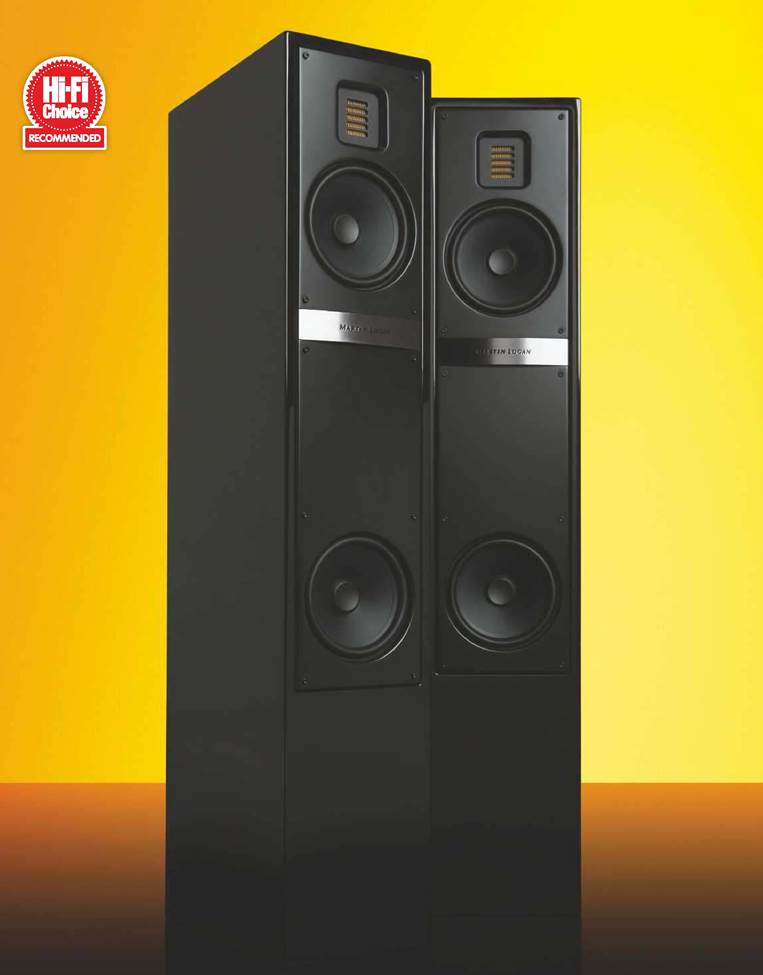 When hearing the name MartinLogan, I imagine many will think of one of the company's hybrid loudspeaker designs that invariably combines an electrostatic panel with a conventional bass driver (sometimes actively driven), varying in size between large and positively monolithic. Of course, in addition to these hybrid designs, the company also produces a wide selection of loudspeakers for the custom installation market alongside more conventional cabinet designs, too.
Priced at £ and now distributed in the UK by PMC Distribution, the Motion 20i is the smallest of three floorstanders in the revised Motion range that also
The Motion 20i's three dimensionality adds to the overall sense of realism
features two standmount models plus two centre speakers and a surround pair for multi-channel configurations. It's a three-way design with a brace of 140mm drivers partnered to MartinLogan's Folded Motion tweeter, which aims to replicate some of the qualities of its electrostatic speaker panels, but in a more compact form. While the visible radiating area of the tweeter is just 26 x 36mm, it gives a resonating area of 133 x 44mm folded into the smaller space, achieving a lightweight diaphragm that has very little excursion to it and helps keep distortion low.
The mid/bass drivers that are fitted are a much more conventional design and employ aluminium cones, but there are still some rather unusual details to both their design and implementation. The dust cap is concave by design, which is intended to boost cone rigidity without increasing weight, but the other notable aspect is the driver positioning within the cabinet. The first driver is mounted just below the tweeter in the typical manner, but the second is mounted lower down the cabinet. MartinLogan says this is in order to combat what it calls 'floor bounce' – the effect of sound being reflected from the floor before it reaches the ear. Bass extension is augmented by a rear-facing port placed near the bottom of the cabinet.
The Vojtko crossover that ties the drivers together is also something that MartinLogan feels worthy of note. Named after its designer, it is said to be as simple as possible while keeping each driver operating within its optimum range with the tweeter handling anything upwards of 2.6kHz and the midrange handing over to the lower bass driver at 500Hz. Rated sensitivity is 90dB into 4ohm, and suggests the Motion 20i is unlikely to be an especially tricky speaker to drive for many amplifiers.
7Review earns Amazon affiliate commissions from qualifying purchases. You can support the site directly via Paypal donations ☕. Thank you!
See also TOP 10 Subwoofers
In aesthetic terms, the Motion 20i is handsome and comes in a choice of gloss black or white or a walnut wood veneer. There are some neat design touches too. The backward-sloping top plate makes this already fairly compact floorstander seem smaller than it actually is, while the robust bi-wireable speaker terminals can accommodate a variety of cable and termination options.
Build quality is also extremely good. The gloss black finish of the review pair is the sort that is particularly adept at highlighting imperfections and I'm happy to say that it appears to be admirably free of any. Magnetic speaker grilles are provided should you feel the need to hide away the largely inoffensive drivers and there's also a set of floor spikes, which should be fitted to help the speaker perform at its very best.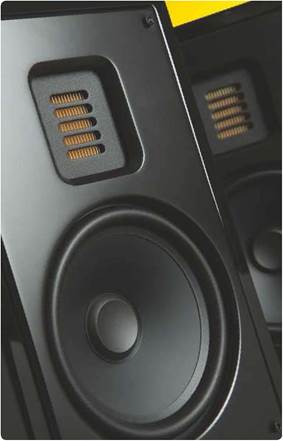 The Folded Motion tweeter imitates the effect of an electrostatic loudspeaker
DETAILS
PRODUCT MartinLogan Motion 20i
ORIGIN USA
TYPE 3-way floorstanding loudspeaker
WEIGHT 16.8kg
DIMENSIONS (WxHxD) 173 x929 x297mm
FEATURES
•    1x 26 x36mm Folded Motion tweeter
•   1x 140 mm aluminium mid/bass driver
•   1x 140mm aluminium bass driver
•   Quoted sensitivity: 90dB/1W/1m (4ohm)
DISTRIBUTOR PMC Distribution UK
TELEPHONE 01767 686300
WEBSITE martinlogan.co.uk
Sound quality
The first surprise that the Motion 20i throws up is the often tricky business of placement. MartinLogan claims extremely wide and even dispersion from the Folded Motion tweeter, but getting the Motion 20i to create a believable stereo image is not quite as simple as it might seem. The dispersion is indeed impressively wide, but this doesn't automatically translate to a believable stereo image in my listening room until some careful toe-in is applied.
The decision to place the bass driver lower down the cabinet has some interesting side effects. While it genuinely reduces the perception of sound energy reaching the listening position having first reflected off the floor, this is slightly dependent on the distance from the listening position. Bringing the cabinet forward by around 30cm so that the speakers are 3m from the listening position helps improve the cohesion considerably.
With the Motion 20i carefully positioned to deliver its best in my room, it exhibits some of the qualities of an electrostatic speaker in a more conventional cabinet. You Ain't The Problem, the soaring opening track of Michael Kiwanuka's imaginatively titled album Kiwanuka is presented as a large, shimmering space that
IN SIGHT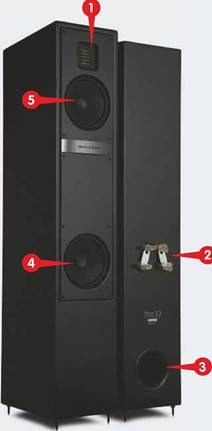 1 26x36mm Folded Motion tweeter
2 Bi-wireable binding posts
3 Rear-firing bass port
4 140mm aluminium bass driver
5 140mm aluminium mid/bass driver
extends well beyond the cabinets both in terms of width and height. Kiwanuka's vocals are locked to the centre of the image with the music happening around him in a manner that sounds wholly correct.
The bass extension is impressive for such a relatively small floorstander. MartinLogan claims to deliver a frequency response down to 46Hz, but this seems comfortably bettered
The sloping top plate makes this compact floorstander seem smaller than it is
in my room. It integrates well with the rest of the frequency range and ensures that the deep electronic notes of Beck's Uneventful Days are something you feel as much as hear and there is a reasonable level of control and definition as well. This is undoubtedly helped by careful speaker placement in my room and positioning the Motion 20i closer to a rear wall reduces this coherence somewhat. It's never going to be described as an urgent-sounding loudspeaker, but equally it doesn't sound particularly languid or slow.
Where the Motion 20i truly excels is across the bandwidth of the midrange driver and the Folded Motion tweeter. Returning to a firm favourite of 2019, Emily King's Forgiveness is delivered in a way that is thoroughly invigorating. King's vocals are rich, emotive and involving while the space and three dimensionality that the MartinLogan finds as a matter of course is beautifully judged at helping add to the overall sense of realism. Where this arrangement of drivers particularly excels is that they combine the ability to extract almost every fine detail in the mix with a refinement and general forgiveness that ensures that none of your music library is likely to be off limits.
Conclusion
In one regard, MartinLogan's Motion 20i is similar to the company's larger electrostatic brethren in that although it's a more conventional design, it isn't likely to be all things to all people.
The effortless space and involvement it offers across most listening material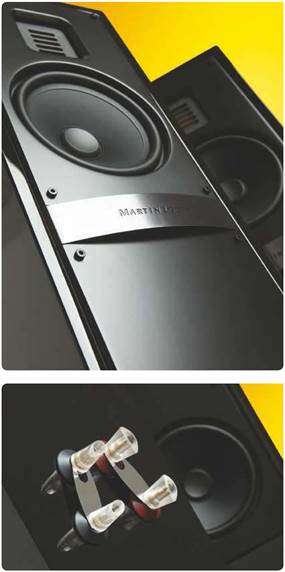 is enough to ensure that some listeners will be utterly unconcerned by the more demanding aspects of its personality. If you are willing to spend a little time making sure it is working correctly in your room, this is a supremely talented and highly appealing small floorstander
OUR VERDICT
Recommended
MartinLogan Motion 20i Review
An elegant design that brings some electrostatic attributes to a conventional speaker
PROS
Midrange and treble performance
easy to drive
CONS
Placement requires care
it can sound too laid back
Add your review
Best MartinLogan Motion 20i prices in the US ?

A compact floorstanding speaker featuring a Folded Motion tweeter and dual 5.5-inch aluminum cone woofers with a rear-firing bass port.


A compact floorstanding speaker featuring a Folded Motion tweeter and dual 5.5-inch aluminum cone woofers with a rear-firing bass port.

Best MartinLogan Motion 20i prices ?
MORE DEALS

See also TOP 10 Subwoofers
Spendor's A2 (HFC 429) is almost exactly the same price and more compact than the Motion 20i. The Spendor can't quite match the space and three dimensionality of the Motion 20i and is less sensitive. But the A2 is far less demanding about where it is placed in a room and delivers a far superior level of rhythmic engagement, making it the better all-rounder for most UK homes.