The new Chora 816 from Focal is a lot of entry-level speaker for the money. But will it win the heart of Chris Frankland? Read our Focal CHORA 816 Review.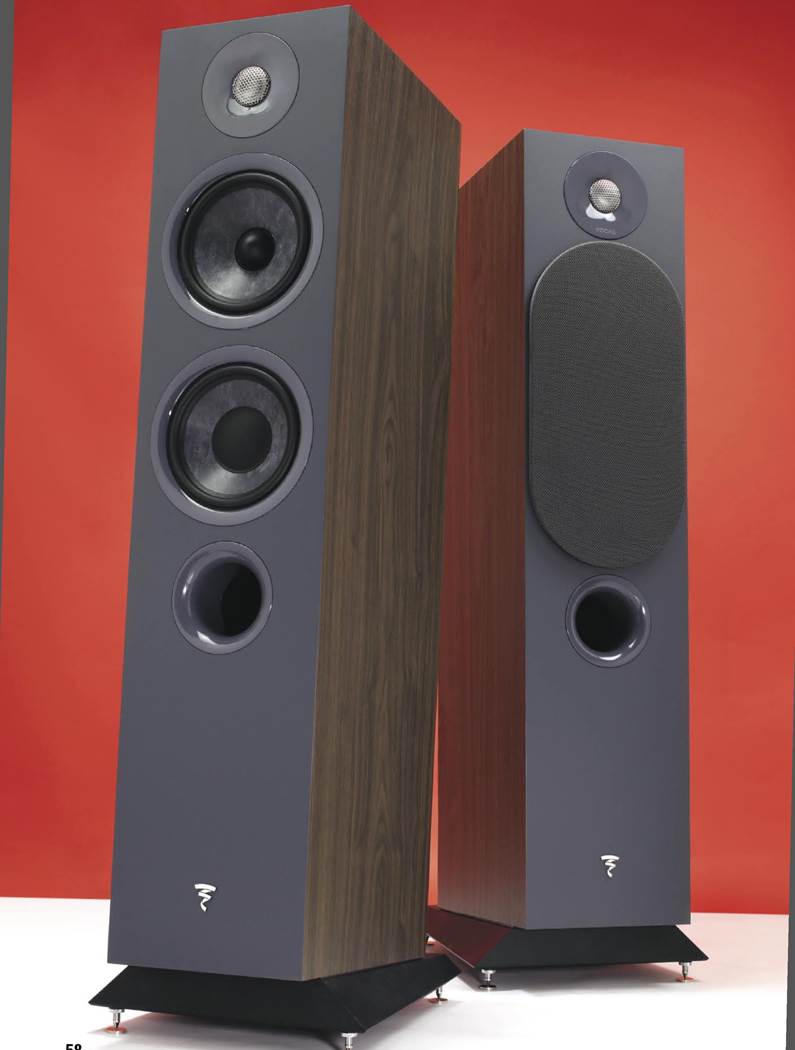 The Chora 816 from Focal is a lot of 'speaker. It is well presented and finished and would give an owner confidence in having purchased a quality product.
This 2.5-way reflex-loaded floorstander from France measures 303mm high by 388mm wide by 102.3mm deep. It also comes with its own floor stands, each with four spiked feet, that bolt to the bottom of the handsome dark wood veneered cabinets.
Focal may be a relative newcomer to the UK, but it was founded in France in 1979 and is a significant player in the European market. It designs its speakers in­house and has its own manufacturing and cabinet making facility (although the Chora cabinets are not made there). It sprang to prominence in the UK when merging in 2011 with UK hi-fi legend Naim Audio. After, in 2014, Focal and Naim were acquired by French investment group Naxicap Partners and private equity company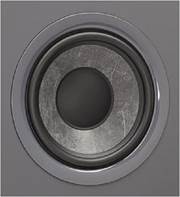 165mm Slatefibre-coned bass drivers.
7Review earns Amazon affiliate commissions from qualifying purchases. You can support the site directly via Paypal donations ☕. Thank you!
See also TOP 10 Subwoofers
Aquasourqa and are now part of holding company The Vervent Group.
The Chora range was unveiled in late 2019. In the middle is the 816 I'm reviewing here; at the top is the three-way 826 and there is an entry-level 806 two-way bookshelf. All are bass-reflex designs and feature a 25mm aluminium/ magnesium tweeter and Focal's newly-developed Slatefiber-coned bass and midrange drivers. These cones are made from a composite of recycled non-woven carbon fibres and thermoplastic polymer. The carbon fibres in the cone are said to improve rigidity and are bound together by the thermoplastic polymer to increase damping.
The cones are claimed to be very light in order to optimise sensitivity. Delivering a loud 90dB from one Watt (at 1m) they need little power, so are an easy match to all amplifiers, including those with valves.
The 165mm bass driver crosses over at 270Hz to a 165mm midrange cone, which in turn hands over to the 25mm tweeter at 2.7kHz. This uses a memory foam material called Poron for the surround, which is derived from the beryllium tweeter used in the Utopia range. It is said to reduce distortion between 2kHz and 3kHz.
The new Chora range replaces Focal's old Chorus range and is intended to offer high quality sound at an accessible price point.
SOUND QUALITY
With their stands bolted in place, I placed the 816 'speakers around 9in from the rear wall of my listening room and about 12in from the corners. This usually proves the best place in my room and the Focal Chora 816 was no exception.
My new Audio Note Tonmeister valve amplifier was on hand, which I thought would be a suitable partner.

This bass reflex-loaded 2.5-way floorstander comes with its visually interesting stands.
I also used a Naim NAIT XS2, which seemed a logical partner as the two products are stablemates. Sources were an Audio Note 4.lx CD player and TT3 turntable with Arm2 and Iol cartridge through an S9 transformer.
I kicked off with the Tonmeister driving the 816s, reaching for Dave Koz's The Dance to spin up The Bright Side. Immediately, I was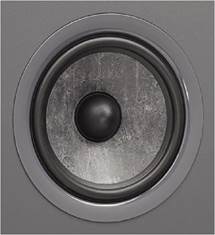 Both Slatefibre-coned bass and midrange drivers are made from a composite of recycled non-woven carbon fibres bound together in a thermoplastic polymer to improve rigidity and increase damping
"uncoloured, dynamic, detailed and able to convey the life and impetus of music well"
impressed by the life and dynamics of the 816s, their detail and control on sax and their exuberance and detail on percussion. The track hung together well and there seemed little to seriously criticise for a 'speaker at the price. But was that percussion at times a little over-exuberant? Certainly revealing.
Next up was Ben Sidran's wonderful rendition of On the Sunny Side of the Street. Bass was tight and tuneful without being boomy. Vocals were very good – articulate and detailed, while dynamics were excellent and percussion really sparkled.
Next, I brought the Naim NAIT XS2 into play. On Van Morrison's Days Like This, his vocals were well handled, backing singers nicely separated and detailed and the horn section dynamic. But would that horn section prove a little tiring over time? They have a vivid sound.
On Labi Siffre's It Must Be Love, his ukulele intro was beautifully handled, his guitar solo detailed and well voiced with good insight into his playing, but was his voice could be a little shouty at times. Again, forward and vivid.
CONCLUSION
The Focal Chora 816 is a very capable performer – uncoloured, dynamic, detailed and able to convey the life and impetus of music well,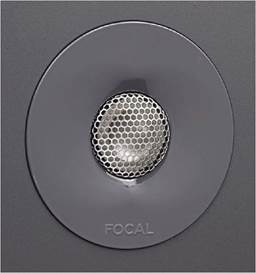 This 25mm aluminium/magnesium dome tweeter derives from the Utopia range and uses a memory foam material called Poron for the surround to reduce distortion between 2kHz and 3kHz.
from both a Naim Nait XS2 and Audio Note Tonmeister. It has many fine qualities but some may find the top end lively. There's plenty of treble sparkle – that's for sure – and good bass also. This is a lively loudspeaker and fine value. Worth auditioning at your local retailer.
MEASURED PERFORMANCE
Frequency response of the Chora 816 was at its flatest when measured 20 degrees off-axis, as shown, where there is still treble lift. Measured on-axis, this lift was pronounced at +2dB, sufficient to make the Chora sound bright. The grille does not cover the tweeter and made no difference to these results. So the Chora 816 is best aligned to point straight down a room, not at
FREQUENCY RESPONSE
Green – driver output
Red – port output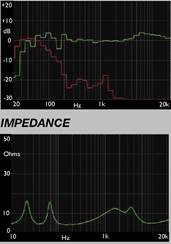 listeners, for even tonal balance.
There is some small emphasis of low frequencies, sufficient to give obvious bass. Output extends down to a low 40Hz, the forward facing port (red trace) extending this down to 30Hz, sufficient to generate powerful deep bass. Our impedance trace shows the port tuned to 40Hz and with broad effect, offering good acoustic damping to the bass driver, suggesting subjectively well controlled bass.
Sensitivity was very high at 90dB from one nominal Watt (2.8V) of input; amplifiers of 20-40 Watts will be sufficient to provide high volume, much more likely going unused in most homes. High sensitivity is partially achieved by a low measured impedance (with pink noise) of 6 Ohms, d.c. resistance measuring a low 3.7 Ohms. This is in line with trend, most current designs measuring similarly. And all amplifiers can cope; there are no problems here.
Focal's Chora 816 measured well in all areas. It has some treble lift to add obvious treble and there's plenty of bass output too, well controlled. Add in very high sensitivity to expect a powerful and lively sound.
Verdict
Focal CHORA 816 Review
Detailed, uncoloured, dynamic and tuneful but a little bright at times
PROS
great dynamics
uncoloured sound
highly efficient and easy to drive
suit valve amplifiers
CONS
bright edge to top end that may prove tiring
Add your review
|
Read reviews and comments
Best Focal CHORA 816 prices in the US ?

$

998.00
1 new from $998.00
in stock

Best Focal CHORA 816 prices in the UK ?
MORE DEALS

See also TOP 10 Subwoofers
EXCELLENT – extremely capable.
VALUE – keenly priced.
FOCAL
www.focal.com/uk