This 4K spinner sheds hookups to embrace a brave new world, discovers Mark Craven. Read our CAMBRIDGE AUDIO CXUHD Review.
Cambridge Audio hasn't rushed to release its debut 4K player – the likes of Panasonic and Samsung are already onto second- wave models – but the UK corp has a reputation for premium performance and build, not leading a format charge. Does its CXUHD hit the heights that brand fans will expect? And does it do anything different to the competition?
PRODUCT: Ultra HD Blu-ray player with Dolby Vision support
POSITION: CA's first 4K deck joins its CX range of separates
PEERS: Oppo UDP-203; Panasonic DMP-UB900
1. CA's full-width player sports a brushed aluminium face-plate
2. The slim remote can feel a bit fiddly
7Review earns Amazon affiliate commissions from qualifying purchases. You can support the site directly via Paypal donations ☕. Thank you!
Should not buy anything from AudioAffair.
See also TOP 15 Blu-ray Disc Players
The answer to the latter question is certainly 'yes', but perhaps not in the way you'll have been thinking.
While rival decks launched around this price point, such as Panasonic's DMP-UB900 and Oppo's UDP-203, backed up their digital smarts with multichannel analogue audio outputs, there are no such connections on the CXUHD. Heck, there isn't even a stereo phono output.
Those with a passing knowledge of AV gear will realise this means something else – the CXUHD has no onboard DACs (Digital-to-Analogue Convertors). It's therefore most accurately described as a 'transport', able to shunt digital audio (and video, obviously) onto an AVR for decoding. The company's most recent CD player, the CXC, was also a transport, but it's previous BD deck, the CXU, wasn't. So there's obviously been a change in thinking.
CA's reasoning is that, by removing audio processing, 'the entire power' of its onboard 64-bit quad-core chipset is used for image processing – 'giving you the very best 4K UHD viewing experience possible.'
On the one hand, the absence of multichannel analogue outputs makes some sense. With HDMI the conduit for 4K HDR video and Atmos/DTS:X bitstreams, most 4K BD buyers will lace to their AVR/processor this way. The lack of a two-channel analogue output, on a universal deck that plays CD, SACD and DVD-Audio platters, is more surprising.
Chips ahoy!
Less of a surprise is the player's support for Dolby Vision HDR. At the CXUHD's heart is a MediaTek chipset; similar silicon is employed in the DV- capable Oppo UDP-203. Where the journey will go regarding next-gen HDR variants remains to be seen. Samsung, Amazon, Panasonic and Twentieth
Century Fox are causing a stir with HDR10+, but DV has been bolstered by support from Apple, plus actual physical disc content. It's no doubt a good feature to have if you own a compatible TV. The lack of such a screen meant DV went untested in this audition, though.
The player features Cambridge Audio's typical CX design. This means you get a brushed aluminium front plate, discreet buttonry, centralised disc tray and display, and a hefty weight (5kg) that instils confidence. The overall styling is classy, with the deck seeming to float a little off your AV furniture courtesy of recessed feet. It looks grownup and ready for business.
Front-facing connections are zero – there's no quick-stop USB input. Around the back, the absence of phono outputs does leave things a little sparse, but otherwise connectivity is fine. There are two HDMI outputs (one audio only), joined by an HDMI input for connecting an external source (Cambridge Audio suggests a media stick/ player, thus adding video-on-demand tricks to a deck with otherwise no apps). Both coaxial and optical digital audio outs are offered, alongside two USB inputs, RS-232, 12V trigger in/out and Ethernet. Wi-Fi is integrated.
The user interface features menus that are crisp and responsive. They share the same basic architecture as Oppo's decks (that'll be that MediaTek SoC again) and user options too – this means, when it comes to video output, selectable bit-depth and colour sampling rates, metadata stripping from HDR content, and a custom resolution mode. But with that stripped-back audio connectivity and processing, there's none of the Oppo's pre-amp functionality.
The remote control is full-length but slim, with a nice tactile back panel. Button layout is a bit unintuitive though (this possibly has the smallest, oddest- placed 'Play' key I've ever found on a BD remote) and the legends are tiny. There is a backlight function, which is good news.
The player loads discs quickly (with identical speeds to an Oppo UDP-203, actually) and, during my audition, didn't falter or freeze once with any title – BD, CD, SACD or 4K BD.
Heaven is a place on Earth
Image quality is bang on the nose. 4K discs exhibit authentic sharpness, wide contrast and rich colouration. Planet Earth II is disgorged as a tapestry of subtle and searing hues, with astonishing detail and silky motion.
The CXUHD itself keeps its head down, a quiet operational whirr in no danger of spoiling your enjoyment.
A subjective head-to-head with an Oppo UDP-203, with both players in Auto output modes, yielded no difference in image presentation on a 65in 4K display when it came to detail or sense of image depth. That's not to say that performance is identical; just that I didn't discern it. I did discover, however, that pressing the rewind key on the Cambridge remote also caused the Oppo's disc tray to open and shut. Odd.
As my colleague John Archer discovers onboard BD deck tweaks can have their use. Brightness, contrast, saturation, hue, sharpness and noise reduction sliders can all be called up from the settings button on the handset, and can have an aggressive impact on image quality. Sensibly, sharpness and noise reduction default to '0' – off, in other words. You can save adjustments to user slots. Note that any changes you make are disabled if the player is switched to Source Direct resolution mode.
With so much of your system hardware offering 4K upscaling, ascertaining where to introduce it can be a tiresome task. Yet it became apparent (admittedly not from a typical viewing distance) that the CXUHD gave marginally cleaner results over the internal scaling on a Pioneer AVR. Upscaled BDs are blemish-free.
Gone from the previous CXU deck is audio upsampling of all inputs to 192kHz/24-bit, but that doesn't mean this universal player lacks any musical charm. Hi-res (and lossless) tracks, output over HDMI, exhibit precision and clarity. Barb Jungr's Dylan cover Sara (SACD, Linn Records) carries her vocal inflections and undulating piano accompaniment, to the point where it's almost hypnotic. Led Zeppelin's Custard Pie (Physical Graffiti, CD), meanwhile, casts Jimmy Page's opening riff stage right, before bass and snare take centre stage. As the track progresses, instruments are well separated; when Page's guitar solo kicks in, the slight reverb is easy to detect.
Potential purchase
The CXUHD is a somewhat curious addition to the 4K landscape – a premium deck from a hi-fi favourite brand that cuts the analogue cords altogether. I have no qualms about its picture and sound performance, or its usability (beyond the aforementioned handset niggles) and beautiful construction, but I do wonder if potential buyers will view its spec sheet as a little lacking in light of the competition – not just those missing multichannel outputs, but the stereo audio hookup, too. If you're a movie fan looking to mix things up a bit with your next player purchase, it might not fit the bill. A qualified recommendation
VERDICT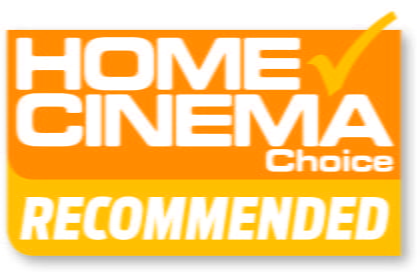 Best CAMBRIDGE AUDIO CXUHD prices ?
MORE DEALS

See also TOP 15 Blu-ray Disc Players
3. CA suggests using the player's HDMI input for an HDMI media stick
3D: Yes ULTRA HD: Yes HDR: Yes. HDR10 and Dolby Vision UPSCALING: Yes. To 2160p MULTIREGION: No. Region B BD/R2 DVD (Ultra HD discs are region-free) HDMI: Yes. 2 x HDMI outputs (1 x audio only); 1 x HDMI v2.0 input MULTICHANNEL ANALOGUE: No. DIGITAL AUDIO: Yes. Coaxial and optical input ETHERNET: Yes BUILT IN WI-FI: Yes SACD/DVD-A: Yes/Yes DIMENSIONS: 82(h) x 430(w) x 312(d)mm WEIGHT: 5kg
FEATURES: USB x 2; HDR-to-SDR converter; variable bit-depth and colour sub-sampling; DLNA media playback; hi-res audio and video file playback from networked devices/USB; user image slots; strip-metadata function (retains BT.2020 colour space); backlit remote
PARTNER WITH
SONY 65ZD9:
A 2016 4K HDR TV but one due a firmware update for Dolby Vision support before the year is out.
If it's not big enough for you, consider 75in and 100in models.