IT'S HARD TO believe that the 4K Blu-ray format is already 18 months old. It feels like only yesterday I was sitting down to play my first 4K disc in my first 4K player. Read our Panasonic DMP-UB900 Review.
TIME ON TEST: 18 months
REVIEWER: John Archer
But there's maybe a good reason why time seems to have flown: the first 4K Blu-ray player I ever tested still gets used almost daily as part of my reference home cinema system.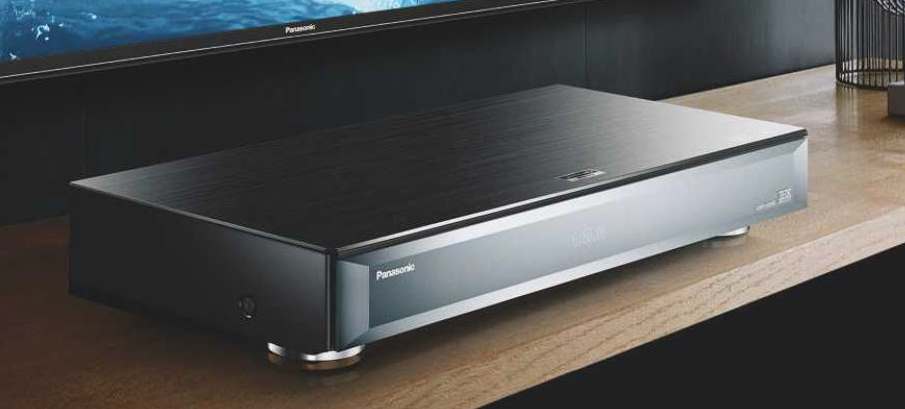 You may also like:
7Review earns Amazon affiliate commissions from qualifying purchases. You can support the site directly via Paypal donations ☕. Thank you!
See also TOP 15 Blu-ray Disc Players
That player is Panasonic's DMP-UB900. Until very recently, it was Panasonic's top-line 4K spinner (a new model – the DP-UB820 – has been revealed at the 2018 CES), and it's astonishing how well it's stood the test of time. So much so that its current price still looks like a bit of a steal.
What's good about it?
The UB900 was designed from the ground up to focus on delivering a premium AV experience. Panasonic's engineers wanted to showcase right away just how
PRODUCT: Ultra HD Blu-ray player
POSITION: Panasonic's flagship for 2016/17
PEERS: Oppo UDP-203; Sony UBP-X1000ES
spectacular the Ultra HD Blu-ray format could look, bravely choosing to focus on attention to detail, build quality and high-end features rather than price with the brand's debut player.
It's a testament to how well Panasonic succeeded in its aim that the UB900 still stands up – in performance terms, anyway… – against any rival deck so long after it launched.
It's better designed than most players, for a start. The smoked semi-transparent finish is unique and attractive, while a drop-down flap hides the disc tray and front USB/ SD card ports to create a minimalist feel.
On the back plate are stereo and 7.1-channel analogue outputs, fed by 32-bit/192kHz DACs. The UB900 can turn off the circuitry of its analogue audio ports (plus optical and coaxial ones) if they're not being used, and deactivate all video circuits when you're only listening to music.
The UB900 plays DVDs, normal HD Blu-rays and 3D Blu-rays as well as 4K film discs. What's more, it plays all those disc formats supremely well.
With sub-4K discs it's a peerless upscaler, converting content to 2160p with precision, plenty of extra detail and, best of all, minimal noise. With native 4K Blu-rays, despite being one of the very first 4K Blu-ray players, it delivers a spectacular sense of the extra colour, brightness and detail talents that the format was created to provide. The more recently launched Oppo UDP-203 marginally outguns it in some areas with native 4K playback, but the differences are small, and the Panasonic actually does better than the Oppo at bringing out subtle detail in dark areas.
Then there's a firmware-added feature that lets you adapt the player's output to the light conditions in your room – something that shows a refreshing understanding of the real-world issues that can affect HDR playback.
Finally, the UB900 is one of the best-sounding 4K Blu-ray players to date, and makes for a fine music-only
It's a testament to how well-crafted Panasonic's 4K debut was that it still delivers the goods 18 months later
component. There's fun to be had experimenting with its Digital Tube Sound post-processing modes and 32-bit upsampling Remaster tools; hi-res file support extends to DSD; and all sources – but especially music – generally enjoy a detailed, warm, cohesive and balanced tone that's an improvement over the budget competition.
What's not so good about it?
Oppo's 4K Blu-ray players, including the UDP-203 launched in January 2017, deliver slightly richer colours and slightly more detail with native 4K discs. But, as noted, the differences are relatively small, and the bottom line is that both the UB900 and UDP-203 have enough individual picture strengths to ensure that I use them both while testing both TVs and 4K Blu-ray discs.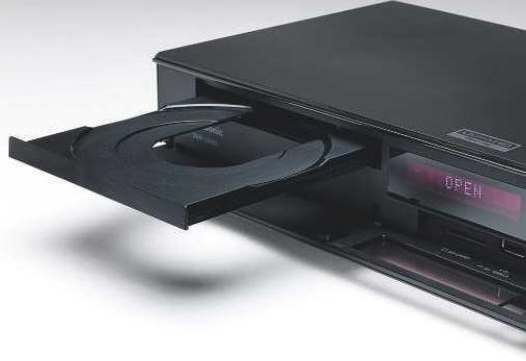 Another issue is that while my UB900 has enjoyed a host of usually well worthwhile firmware updates over the past 18 months, it has gradually become more prone to crashing.
It also occasionally runs rather noisily – usually just before one of those crashes. The UI is a little clunky, too.
The single biggest concern with the UB900 in today's 4K BD world, though, is its relatively limited format compatibility – there's no support for DVD-Audio discs, SACDs, and, most importantly, the Dolby Vision HDR platform.

I appreciate that DVD-Audio and SACD are niche formats, but they're often enjoyed by just the sort of AV fan the UB900 (with its built-in multichannel decoder, no less) seems designed to appeal too.
As for Dolby Vision, to be fair it won't have been a high priority when the UB900 launched – the first Dolby Vision 4K Blu-ray disc didn't appear until June 2017. Yet with more Dolby Vision releases arriving all the time, and most of them offering a clear performance boost over industry standard HDR10, the UB900's ignorance of this dynamic format has gone from 'missing tick box' to genuine frustration. In fact, it's arguably the main reason that it now needs to share reference-testing duties with an Oppo UDP-203. And I can use that latter deck to spin SACDs and DVD-Audio discs, too…
1. The DMP-UB900 launched, but its price has dropped
2. The player's front-panel flips down to expose the disc tray
3. Legacy AVRs/ processors are catered for by analogue audio outputs
SPECIFICATIONS
ULTRA HD: Yes HDR: HDR10 UPSCALING: Yes. To 2,160p MULTIREGION: No. Region B BD/R2 DVD (UHD's region-free) HDMI: 2 x outputs (1 x A/V; 1 x audio-only) MULTI CHANNEL ANALOGUE OUTPUT: 7.1 DIGITAL AUDIO OUTPUT: 1 x coaxial; 1 x optical ETHERNET: Yes BUILT IN WI-FI: Yes SACD/DVD-A: No/No DIMENSIONS: 435(w) x 68(h) x 207(d)mm WEIGHT: 2.4kg
FEATURES: Dynamic Range Conversion adjustment; USB port; SD card slot; Panasonic smart portal with Netflix, Amazon, YouTube et al; DLNA media playback with support for MKV, MP4, MOV, MPEG-2, DSD, AAC, ALAC, FLAC, MP3, WAV and WMV; THX 4K Source certification; 3D BD playback; Pure Audio HDMI mode
Should I buy it?
If you're a serious AV fan seeking a machine to handle music as well as movies, the Panasonic DMP-UB900 is still a temptation – especially at its new price. Its performance is excellent, and it's still being shown plenty of love by Panasonic with firmware and feature updates.
The pity for the UB900 is that it supports neither Dolby Vision nor the new HDR10+ dynamic metadata HDR formats. As the last year has shown, 4K Blu-ray is something of a moveable feast, and some home cinema shoppers will want to retain a top seat at the table.
This will likely soon see Panasonic's player forced into retirement. That doesn't make it any less worthy of space in your kit rack, though.
Verdict
Panasonic DMP-UB900 Review
Although its lack of Dolby Vision (and HDR10+) support is really starting to hurt, this is an incredibly good picture and sound performer for what's now pretty good value.
Add your review
Best Panasonic DMP-UB900 prices in the US ?
Best Panasonic DMP-UB900 prices in the UK ?
MORE DEALS

See also TOP 15 Blu-ray Disc Players