Q Acoustics, purveyor of high-value soundbars, has launched its first soundbase. Steve May takes to the M2…Read our Q ACOUSTICS M2 Review.
Q Acoustics has made quite a name for itself with its M3 and M4 soundbars, but now it's turned its attention to the soundbase. These all-in-one TV upgrades have struggled to ape the success of their cousins, but following the launch of the Sonos Playbase, there's renewed interest in the form factor.

You may also like:
Like the Sonos offering, the M2 is a neat and tidy alternative to sound planks and larger audio systems. Unlike the Playbase, there's no network connectivity (although there is a crafty workaround) or inherent multi room functionality, but it compensates with a much more approachable ticket price.
Soundbases typically double as a plinth for the telly. But this Q Acoustics debutant is actually quite compact, so it's worth getting the measuring tape out before you buy. The
7Review earns Amazon affiliate commissions from qualifying purchases. You can support the site directly via Paypal donations ☕. Thank you!
See also TOP 10 Soundbars & Soundbases
av info
PRODUCT: 2.1-channel soundbase speaker with Bluetooth and HDMI ARC
Position: Debut soundbase from the brand
PEERS: Sonos Playbase; Canton DM55
cabinet is sufficiently robust to take the weight of sets up to 25kg, although the chances of finding a 50in TV with a pedestal base that fits are slim. One possible solution would be to swap out the default TV stand for a third party VESA mount alternative, from the likes of Sanus. Smaller screen sizes (43in, etc) should be fine.
Alternatively, given it stands just 93mm tall, the M2 should easily slip onto the shelf of an AV cabinet, or sit on top, if, for example, your TV is wall-mounted.
The M2 tips the scales at a substantial 5.8kg. With rolled-off edges it doesn't quite have the cosmetic brutalism of the brand's soundbar line, but it's still pretty blokey.
Rear-side connections include a single HDMI with ARC, plus an optical digital audio input and analogue stereo phonos. There's also a 3.5mm minijack. This makes it quite a versatile proposition.
The metal grille is non-removable. Behind it are a pair of front-facing 58mm x 58mm BMR (Balanced Mode Radiator) drivers, and a bass reflex port for the underside-mounted 4in x 6in dual voice-coil subwoofer. The sub is given requisite air by four isolating feed. Bass-boosting DSP is on hand if you need it, in the form of a MoviEQ function.
The M2 is refreshingly plug 'n' play. There's no auto calibration system to contend with when setting up for the first time. However, you will find two switches on the rear to optimise performance. There's a volume gain toggle, to
1. The M2 will support screens up to 25kg – but they'll need narrow feet…
combat differences in loudness that Q Acoustics noted while testing the unit with various HDMI ARC connections. The other is a three-way equaliser, which needs to be set according to the position of the speaker. There's one notch for placing atop furniture, plus two in-cabinet modes depending on the height of the shelf it finds itself on.
For this audition, the M2 was parked on a cabinet.
Bluetooth streaming with aptX is supported; NFC is offered for easy pairing. If you need online connectivity you can always add a Chromecast Audio puck via the minijack input; you can bring the M2 within a wireless Chromecast ecosystem.
The M2 comes with an oh-so-basic credit card remote control for power, source selection, volume and EQ toggling. If you prefer to get hands-on, the top of the unit has simple volume and source input controls.
While this soundbase has no onboard display, each source selection is confirmed by a coloured LED.
Sticking with stereo
The M2 doesn't proffer any faux surround, or attempt directional wall bouncing. There's no onboard decoding for Dolby Digital or DTS either. This is an unapologetically stereophonic sound system, albeit one that combines a high dynamic output with clarity and weight. If you're after no-frills sonic excitement, you're in the right place.
The ominous techno theme opener to Resident Evil: Afterlife (Blu-ray) is delivered with a pulsing intensity that will make even undead hearts beat faster. When unsuspecting umbrella man meets his fate during the opening credits, the M2 savours the gristly bite.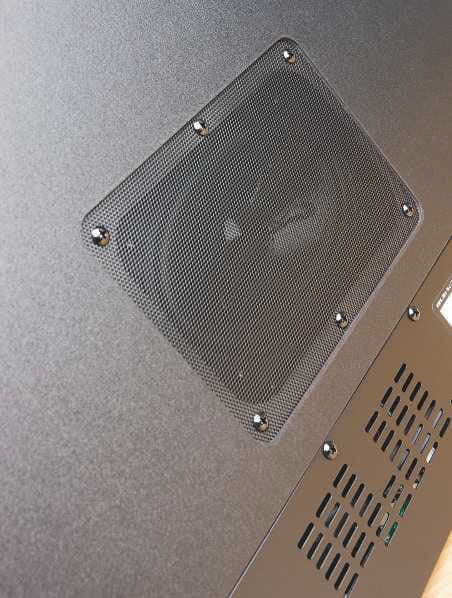 Then, as Alice slices and dices her way into the Umbrella Corporation HQ, the M2 zings and whistles in delight. Bodies clunk, masonry cracks realistically.
The soundbase bludgeons the room.
One characteristic of Balanced Mode Radiator speaker technology is wide dispersion. We first saw Q Acoustics use the BMR drivers on its M4 soundbar. They combine a pistonic speaker action with flat panel technology, and offer a quite distinctive listening experience.
The M2 has a well-rounded bass delivery bolstered by a coherent mid-range, and offers volume to spare
For the most part, they do indeed create wide treble and mid-range dispersion. But this still doesn't alter the fact that the listening experience varies depending where you sit. The speaker primarily propels forward. Sitting square- on is the best place to be. Move off-axis, and the M2 sounds a smidge thicker and more congested. It's definitely worth bagging the best seat in the house.
Turn it up!
This soundbase has volume to spare. Its power output is rated at 80W (2 x 20W for the stereo pair, with 40W going to the sub). In the real world, I rate it as more than powerful enough to fill the average living room.
When the combat begins in Edge of Tomorrow (Blu-ray), the M2 is up for the battle. The mechanical clanks and wheezes of Tom Cruise's Exosuit are crisp and convincing, and his feet land with heavy, clumping weight. When his troop transport takes flight, the chopper blades whump loudly from right to left. The stereo presentation isn't overt, but it's just about wide enough. His first jump is a satisfying cacophony of metallic collisions, alien trills and rapid-fire weaponry. Despite all this, dialogue is kept clean and clear. There's no unwanted sibilance.
The M2 drops to 30Hz, which in itself is impressive, but it doesn't really unload to 100Hz. This means there's a sense of depth and weight to the soundstage, but no real visceral slam. It's not able to do the same job as a 2.1 system with dedicated subwoofer, but it does have a well-rounded delivery bolstered by a coherent mid-range. If you don't want to sacrifice floor space to a 2.1 system, then this is a compromise you'll probably be comfortable making.
While the M2 likes to get rowdy, I wouldn't describe it as particularly musical. It has energy and bounce, but not too much refinement. And that limited stage width is noticeable. Lou Reed's Berlin (Blu-ray), a live performance of the now classic album, proves revealing. With the much-covered Caroline Says, Reed's vocal performance is emotive and to the fore; the band surrounds but doesn't impinge. But it isn't a spacious presentation. There's barely room for the backing choir.
I also noted an occasional rasp from the trumpet, but the chances of this ever being an irritant are slim to none. Unless you have a particularly impressive Herb Alpert CD collection…
Effective upgrade
While the M2 is unlikely to win over fashionistas, there's no doubting its value for money. It offers a big cinematic sound from a small, relatively inexpensive cabinet. Tonally, it's smooth, and if you like bombastic action, it doesn't disappoint. BMR drivers are a bit different from the norm, and take a little getting used to. An effective TV upgrade
VERDICT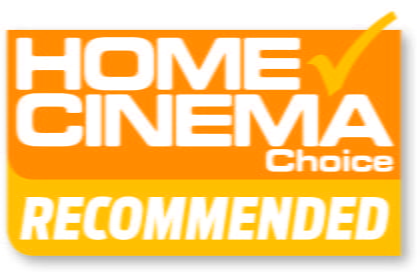 Recommended
Q ACOUSTICS M2 Review
Compact but uncowed, the M2 is a brilliant-value TV audio upgrade. It's not particularly musical, but it excites with cinematic action and games.
Add your review
Best Q ACOUSTICS M2 prices ?
MORE DEALS

See also TOP 10 Soundbars & Soundbases
DRIVE UNITS: 2 x 58mm x 58mm BMR (Balanced Mode Radiator) drivers; 1 x dual voice coil 4in x 6in bass driver AMPLIFICATION: 80W (2 x 20W, plus 40W for the woofer) CONNECTIONS: HDMI ARC; optical digital audio input; 3.5mm audio input; stereo analogue audio input DOLBY TRUEHD/DTS-HD MA: No SEPARATE SUBWOOFER: No REMOTE CONTROL: Yes DIMENSIONS: 550(w) x 93(h) x 338(d)mm WEIGHT: 5.8kg
FEATURES: MoviEQ mode; aptX Bluetooth with NFC pairing; volume gain compensation; location adjustment; USB input (service port); rated for 25kg screens; 340Hz crossover
PARTNER WITH
CHROMECAST AUDIO:
Available, this networking dongle hooks up to a speaker via 3.5mm, and uses Wi-Fi to stream audio from compatible apps on your phone/tablet/laptop.
An inexpensive upgrade for the Q Acoustics M2.
2. The 4in x 6in woofer can be seen through the grille on the soundbase's belly