Upgraded with a new DAC and processor, proximity-sensing control panel and HDMI eARC, Bluesound's affordable hi-res audio streamer is better than ever, says Ed Selley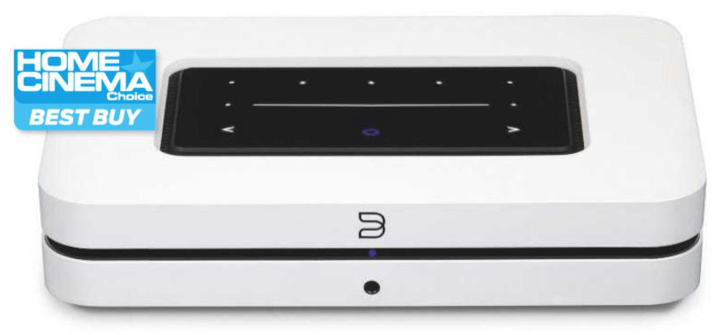 Av info
PRODUCT:
Streaming DAC with multiroom talents
POSITION:
Bluesound's entry-level networked music machine
PEERS:
Matrix Audio Mini I 3;
Audiolab 6000N Play
BLUESOUND HAS CARVED itself an enviable niche in the streaming audio market by the simple expedient of fitting its software to an extremely wide selection of products – plus licensing it to other companies – that can be used in multiroom setups, but are just as happy on their own. The latest iteration of the Node (replacing the previous Node 2i but not, for some reason, called 'Node 3') is a case in point. It's perfectly capable of being part of a wider Bluesound ecosystem (where other products include the Vault 2i disc ripper/server, wireless Pulse speakers and even the Pulse soundbar), but just as readily functions as a standalone streamer.
The Node's internals stand up to scrutiny. A differential output Texas Instruments PCM5242 DAC allows for conversion of PCM at sample rates up to 24-bit/192kHz (DSD is not supported, although Bluesound's BluOS system can cross-convert it to PCM), and it will also decode MQA. An ARM Cortex A53 processor handles the actual mechanics of streaming, and you have then have a choice of stereo analogue, or coaxial and optical digital, as your audio output options.
Lace the Node up to your AV receiver or amplifier and you're ready for hi-res music fun. A sister model, the £ Powernode, includes built-in amplification (2 x 80W), allowing for direct hookup to a pair of speakers.
The previous generation of the Powernode introduced an HDMI input, and there's now one fitted (of the eARC variety) to the rear panel of this new Node. This is arguably superfluous if you're already connecting it to an AV receiver, but potentially useful if you aren't.
As well as reading your library of music stored on your network, the Wi-Fi/Ethernet connected Node supports pretty much every streaming service you can think of (and plenty you can't). It also works with Apple's AirPlay
2 and packs a two-way Bluetooth connection, allowing pairing with wireless headphones. All this functionality comes wrapped in subtly updated casework that isn't the last word in beauty, but feels well made and now has a useful touchpanel control on the top.
7Review earns Amazon affiliate commissions from qualifying purchases. You can support the site directly via Paypal donations ☕. Thank you!
What still marks the Node out as a cut above is the BluOS streaming interface. BluOS isn't radical, in fact I'd go so far as to say that some details, like queue-based playback, could do with a mild overhaul. But it is utterly stable and effortlessly simple to use. Products like this live or die on the quality of their interface and Bluesound delivers the goods better than almost anyone else.
The other area where the Node shows its worth is its sonic performance. The fact that, unlike almost everything else, this streamer doesn't use an ESS or AKM DAC gives it a slightly different presentation to rivals.
The recently released unplugged IIUII set by DJ/musician Fink is packed with little details and nuances that those of us with an audiophile bent take great delight in hearing. Here, they're not forced at you, but simply stitched into the performance. It makes the Node an effortless device to listen to for extended periods.
There's more too. This streamer has effortless rhythmic engagement. Give it something like the bleak but brilliant Tuns by Baltic Fleet and the urgency and drive of the track is beautifully conveyed.
Compared to some of the more expensive digital devices around, the Node doesn't have quite the level of bass depth and low-frequency control, but there's not much for the price that can better it.
Another welcome behavioural trait is that the overall presentation here is sufficiently forgiving that you have to be a long way off reservation in the realms of internet radio before it starts to sound unlistenable. More conventional bitrates are always presented in an accurate but fair way.
With really high-quality material, the Node has to give some ground to more revealing rivals, but they'll struggle with some things that this Bluesound takes in its stride.
specifications
CONNECTIONS: Stereo RCA analogue output; optical and coaxial digital audio outputs; HDMI eARC; Mini TOSLINK/analogue 3.5mm input; Ethernet; USB; 3.5mm headphone
AUDIO FORMAT SUPPORT: FLAC, MQA, WAV and AIFF (hi-res); MP3, AAC, WMA, OGG and ALAC
INTEGRATED SERVICES: Amazon Music; Bugs; Deezer; IDAGIO; KKBOX; Napster; Neil Young Archives; nugs.net; Qobuz; Spotify; Tidal
DIMENSIONS: 46(h) x 220(w) x 146(d)mm
WEIGHT: 1.09kg
FEATURES: Multiroom capable; Roon Ready, optional remote handset; BluOS app; differential output TI DAC
So: combine a small, practical footprint with functionality that is usefully flexible and entirely stable. Add a lively, engaging but usefully forgiving performance across that functionality, and you have Bluesound's Node. If you need a brilliant, well engineered and affordable streamer – and one that performs in a way that has you actually wanting to use it – you can stop looking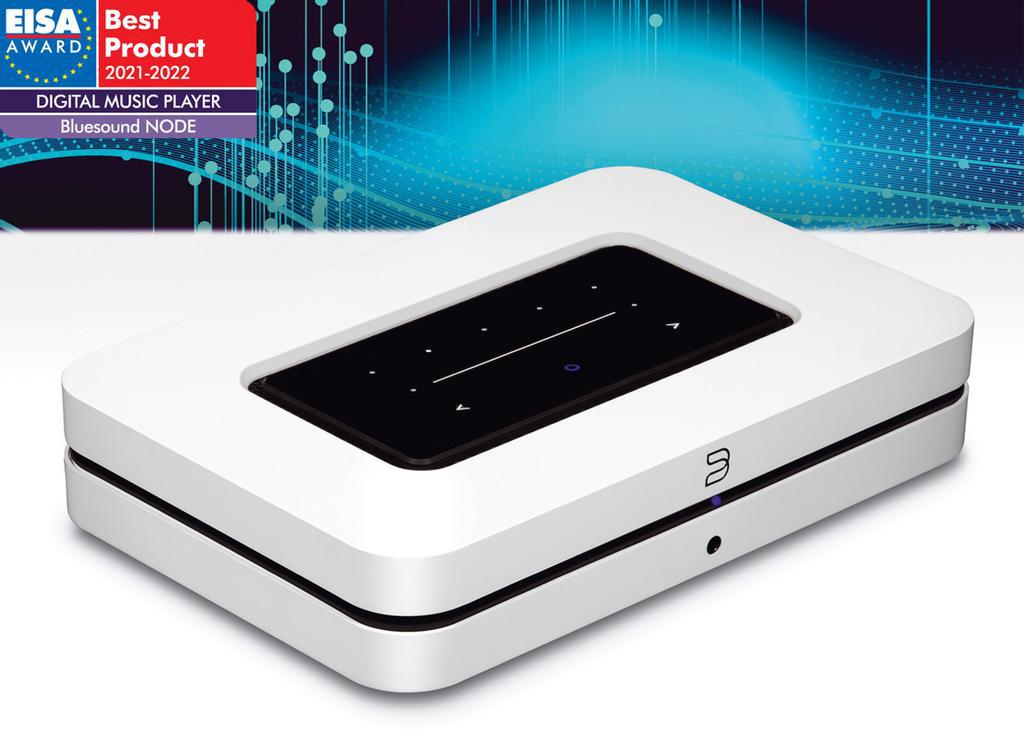 EISA DIGITAL MUSIC PLAYER 2021-2022
Bluesound's multiroom wireless system was revolutionary when it first appeared, its BluOS platform having been designed to play music all the way up to hi-res, with a process of refinement and development ever since. This latest version of its NODE music player is a simple way to bring multiroom to your system, with Wi-Fi, Ethernet, Apple AirPlay 2, aptX HD Bluetooth and USB-A to access audio content from streaming services, Internet radio and your own music library. And the new NODE now also has HDMI ARC, for audio from TVs and gaming systems – all controlled using the intuitive BluOS Controller app or via the popular voice assistants.
Best buy
Bluesound Node Review
A happy combination of comprehensive specification, a slick interface and excellent sonic performance. We love it.
Best Bluesound Node prices in the US ?

$

450.00
1 new from $450.00
in stock


$

599.00
13 new from $599.00
in stock


$

658.00
1 new from $658.00
out of stock

Best Bluesound Node prices in the UK ?

£

549.00
4 new from £549.00
in stock


£

549.00
4 new from £549.00
in stock

MORE DEALS

Specifications
| | |
| --- | --- |
| Product Name | Bluesound Node 2i Wireless Music Streamer (White) |
| Quantitu00e0 | 1 disponibile |
| Nombre de sorties | 3 |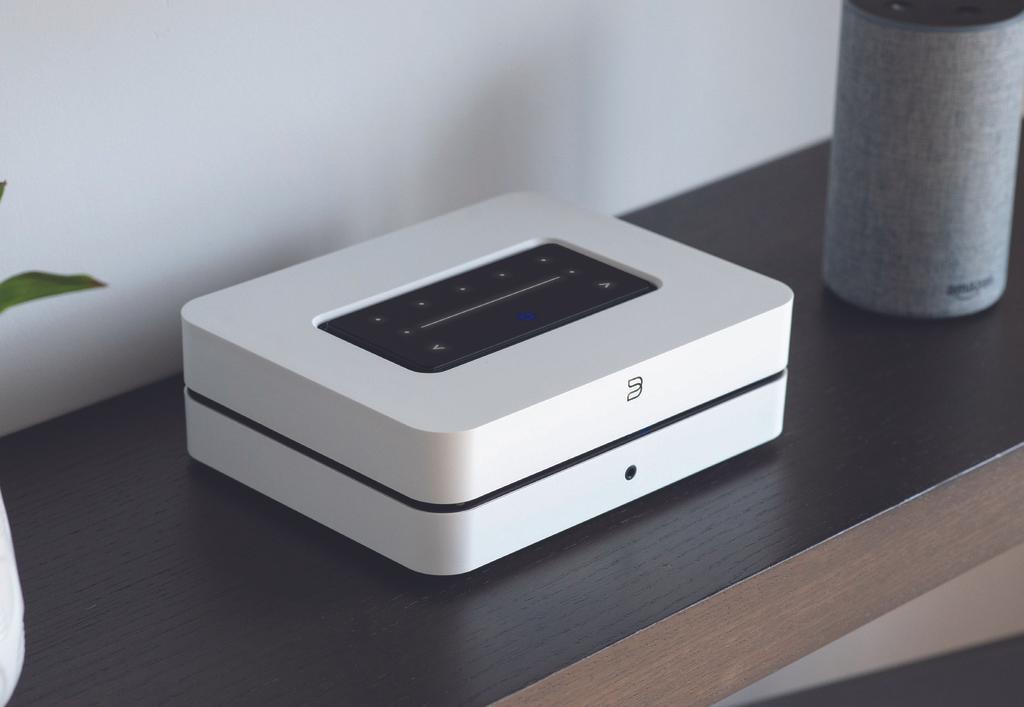 Functionally these two models (now simply called Node and PowerNode) remain the same as the previous versions, except for the addition of an HDMI eARC input on the Node (the PowerNode already featured this input), allowing for the unit to be seamlessly connected to your TV and entertainment system. The touch glass interface on top has also been upgraded, including the addition of a precise volume slider.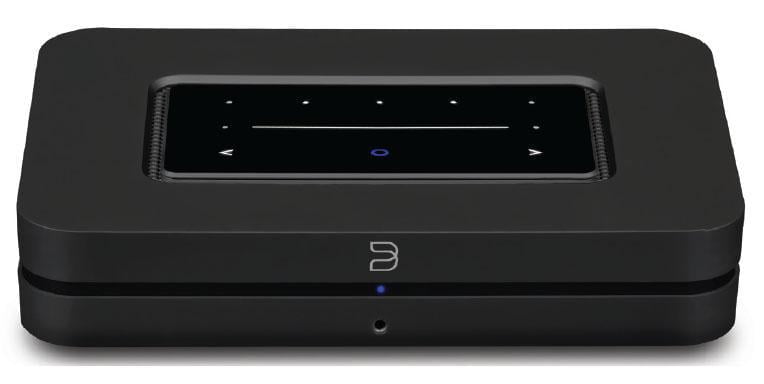 Most of the important changes have been made underneath the hood – with both the processor and the DAC having been upgraded. The new DAC supports all digital formats up to 24-bit/192kHz including MQA. The power output of the PowerNode has also been increased from 60 watts per channel up to 80 watts per channel.
As before, both units allow you to stream music from your own digital music library, from your computer, from the internet or from your own portable device via Apple AirPlay 2, Bluetooth or Wi-Fi, plus there are both wired digital and wired analogue inputs for maximum user convenience. Everything is controlled by Canadian manufacturer BlueSound's award-winning BluOS controller app or, if you prefer, by the voice assistant of your choice: Siri, Alexa or Google Voice. Despite these improvements to what were already excellent products both units have been released at the same prices as their predecessors.
BlueSound Node
BlueSound PowerNode