A technical masterpiece that delivers Technics' virtues of impressive richness and refinement
Open, effortless sound
Connectivity
Superb build
Not the most ballistic amp
Fiddly interface for setup
DEALS
Last Amazon price update was: December 3, 2021 3:40 pm
The latest integrated amp from Technics is both a flagship and a technological statement. EdSef/ey swots up on his jargon. Read our Technics SU-R1000 Review.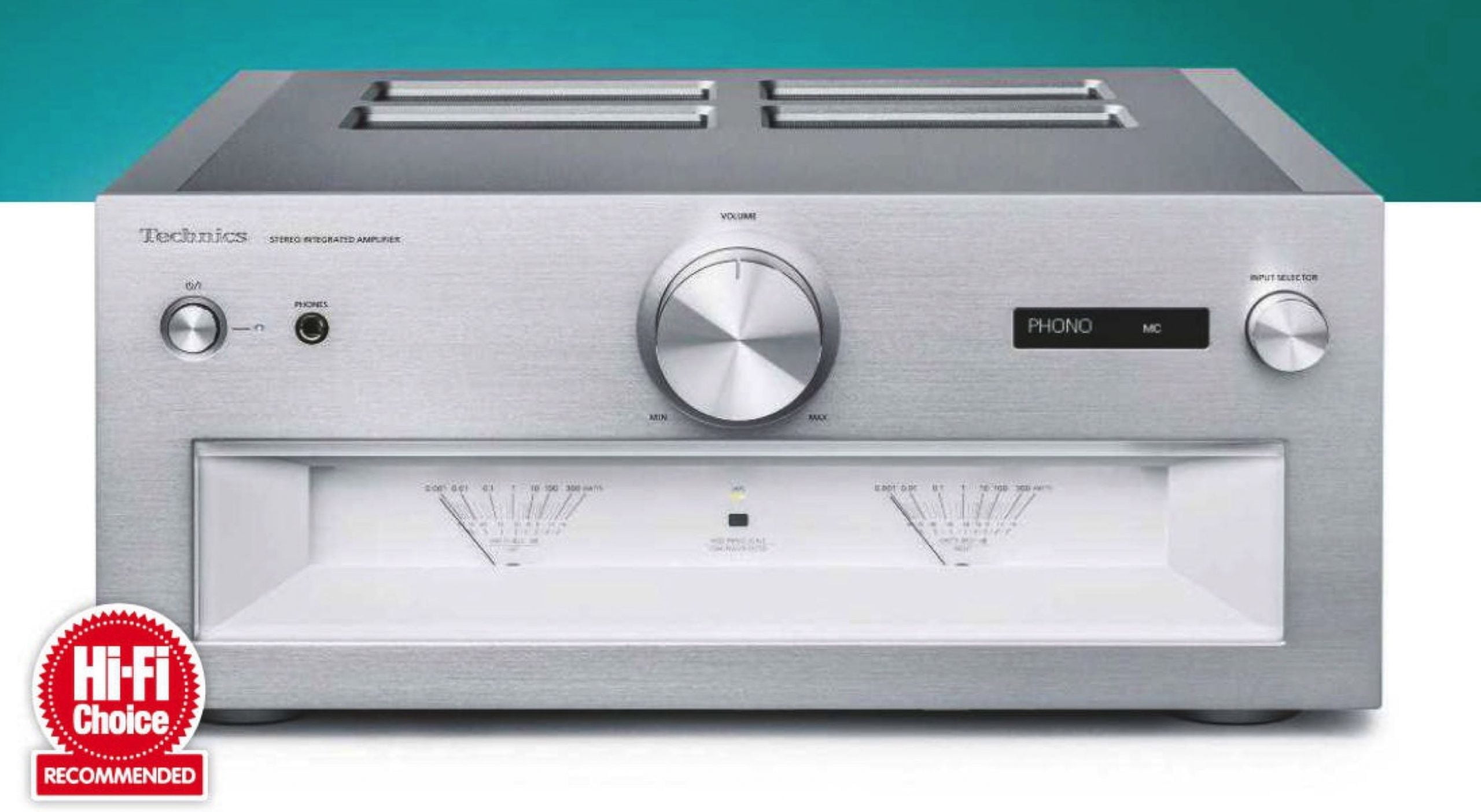 Such has been the – largely [ justifiable – excitement f * over the return of Technics turntables that it can be all too easy to overlook the fact that the overall product launches of the brand have been a balanced affair. As well as its headline-grabbing vinyl spinners, the company has focussed on the creation of a comprehensive range of source equipment and amplification. This is headed up by the Reference Class of components that, up to this point, has used a pre/ power combination. The SU-R1000 joins to give an integrated option Calling it sophisticated is an understatement akin to describing a Naga Viper chili as: "a little piquant". From the volume control to the speaker terminals, Technics hasn't wasted an opportunity to go its own way in engineering terms. In essence, it's a digital amplifier that uses pulse width modulation (although Technics is not keen to describe this as Class D) through a completely bespoke module. This is coupled to the output via FETs in the classic Technics tradition and generates a solid if not spectacular 150W into 8ohm, doubling into four.
This module is fed by an analogue- to-digital system designed to ensure that the signal sent to the module is both clock synced and free from jitter. A system the company has dubbed JENO Engine works to strip jitter from the signal, ensuring it is not amplified (and thus exacerbated). This runs alongside a system called ADCT (Active Distortion Cancelling Technology). This examines the signal before it enters the module and again after, so that anything erroneous is removed while applying the gain control to the amplified signal.
As this circuit will always redigitise all audio being sent to it, Technics has taken the opportunity to be no less ambitious with the phono stage. This supports both moving-magnet and coil designs (with the option of running fully balanced for the latter), but where it differs from anything else I can remember testing is that the DSP used as part of the digitising process compares the output of your cartridge against a notional ideal. By using a supplied test record, you can have correction applied on the fly as part of playback. For a few people, the idea that your glorious analogue signal is being turned into ones and zeroes will be a step too far, but it is unquestionably clever.
PRODUCT
Technics SU-R1OOO
TYPE
Integrated amplifier
WEIGHT
22.8kg
DIMENSIONS (WxHxD)
430x191x459mm
FEATURES
Quoted power output: 2x150W (8ohm)
Analogue inputs: 2x RCA; balanced XLR; RCA MM/MC phono; balanced XLR MC phono
Digital inputs: 2x optical; 2x coaxial; 2×088-8
DISTRIBUTOR
Panasonic UK
TELEPHONE
03332228777
WEBSITE
technics.com/uk
ORIGIN
Japan
The phono stage is joined by two RCA inputs and another XLR. There is
The SU-R1OOO shows an unflappable ability across its broad range of connections
then a digital board featuring two optical, two coaxial and two USB inputs, although I'm at a loss as to exactly what purpose Technics envisages for the second one of those. Sample rate handing for the USBs is quoted as being 384kHz PCM and DSD256 with the coaxial and optical handling being correspondingly lower. Connectivity is rounded off with switchable A/B speaker terminals, a tape loop and both pre out and power amp inputs.
All this is placed inside a chassis that adheres to the high rigidity principles and that is beautifully assembled. The chassis forgoes the sort of metal thicknesses associated with an armoured vehicle, but the way it's constructed borders on the obsessive. The design is a combination of classic Technics models of old and features from current designs. The decision to place the controls above the VU meters rather than around them is slightly less visually elegant, but does make it straightforward to use. However, it's rather less satisfying in terms of control and setup. The enormous amount of functionality is effectively menu driven and viewed via the small front-panel display. This means that great tracts of the manual are given over to menu trees. It never feels intuitive to use and precludes you experimenting as much with features as Technics might hope. In more positive news, the remote handset, while fairly prosaic, is easy to use and works well.
Connecting the Technics to Kudos' Titan 505 standmount (HFC 451) and a Roon Nucleus (HFC 439) via USB, it does two important things. The first is that none of the extensive technology that has gone into its construction is directly audible. You don't sit there thinking: "Yup, that's the JENO Engine," instead you sit listening to the amp on its own virtues. This feeds neatly into the second noticeable aspect, which is that – despite the new technology at work – it still sounds like a Technics.
Consequently The Woman You Want by Eliza Shaddad is utterly effortless in how it's presented. Shaddad sounds confident, believably proportioned and gloriously vivid. The album is mastered to show off her considerable vocal talent and the Technics delivers the intent with real assurance. Absolutely integral to everything it does is that it never sounds forced or strained. Even
Costing £2,000 less, Yamaha's A-S3200 (HFC464) lacks digital inputs, but the comparison is still valid. Despite all the differences in how they work, they have many sonic similarities, with a rich and effortless presentation from both. The Yamaha is more rhythmically engaging, has a better selection of analogue inputs and is more attractive. The SU-R1000 fires back with the presence of its excellent digital board and that superb phono stage. Choosing between them will come down in part-to your source equipment.
The way the chassis is constructed borders on the obsessive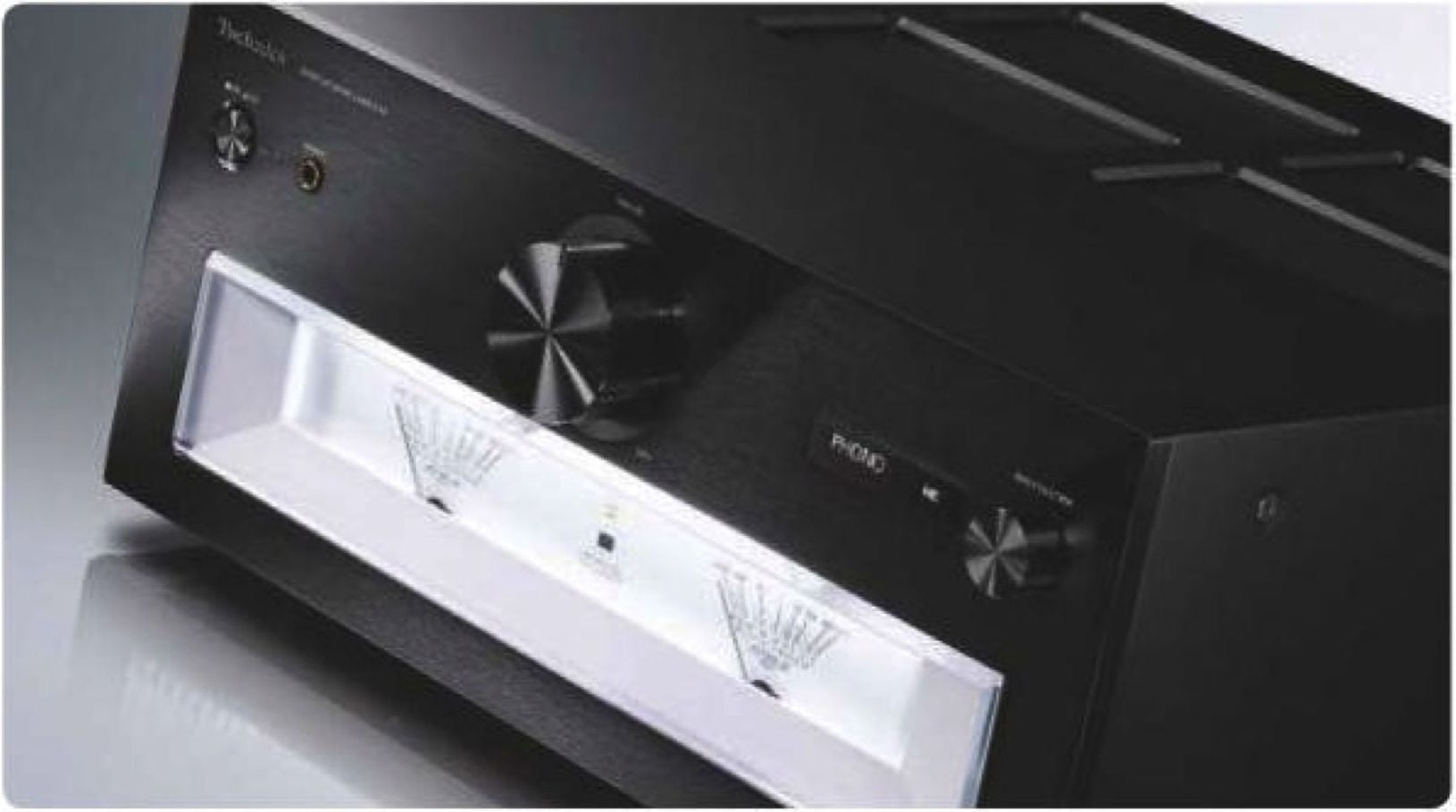 during the vast crescendo of In the Morning (Grandmother Song) it feels utterly unburstable.
The Technics also has enormous reserves of scale. The Cinematic Orchestra's A Caged Bird/Imitations Of Life becomes a vast and immersive performance combining seismic levels of low end with an open and airy treble performance. Within this space, instrumental tonality and Roots Manuva's distinctive vocal turn sound utterly believable. No less usefully, it's hard to provoke, delivering the benefits of a higher quality recording without slaughtering less than pristine ones.
The caveat to this is that 'sounding like a Technics' means the SU-R1000 never feels like the liveliest amp going. Remind Me by Emily King is tonally superb, suitably potent and gloriously open, but where some take that rich synth line and really groove with it, the Technics is a little more relaxed.
However, it has some virtues that are not only beyond most integrated phono stages, but also many standalone ones as well. Using the AVID Ingenium (HFC 379) and SME M2-9 arm together with the Sumiko Songbird (HFC 465), this is a seriously capable performer. Even before the calibration is run, it delivers the same excellent tonality and deep controlled bass as the other inputs coupled to a negligible noise floor. Having run the additional setup, this is complemented by an outstanding perception of stereo image and three dimensionality.
What's important about this is that none of the tremendous sophistication that goes into the phono stage working in this manner is an audible part of what it does. If you can bring yourself to relax about the fact that what you are hearing has been converted from analogue to digital, studied for its jitter quotient and compared in amplified and unamplified form, it's hard to argue that it's an uncanny take on the constituent parts of the turntable itself.
This amp is going to win itself a lot of friends, mainly thanks to the sheer, unflappable ability it demonstrates across its considerable range of connections. The SU-R1000 is not a shock-and-awe style device which may confuse a few people looking at the panoply of technology that it so clearly incorporates. Instead it's a continuation of a longstanding design tradition of unforced musicality, but one that uses 21st-century technology to deliver it. If you're looking for an immensely talented all-rounder, this is a very good place to start
Technics SU-R1000 Review
A technical masterpiece that delivers Technics' virtues of impressive richness and refinement
PROS
Open, effortless sound
Connectivity
Superb build
CONS
Not the most ballistic amp
Fiddly interface for setup
Add your review
---
DEALS


£

6,999.00
1 new from £6,999.00
in stock
Last Amazon price update was: December 3, 2021 3:40 pm
×
Product prices and availability are accurate as of the date/time indicated and are subject to change. Any price and availability information displayed on Amazon.com (Amazon.in, Amazon.co.uk, Amazon.de, etc) at the time of purchase will apply to the purchase of this product.