Dive many leagues into an alien world and try to survive as long as possible
Open world survival games have fast become the norm on the PC. We've been tasked with trying to outlast a zombie apocalypse, survive being stranded on a deserted island and found ourselves washed ashore on some unknown land. Either way, the basic mechanics of the games are very much the same: eat, drink, heal, craft and survive.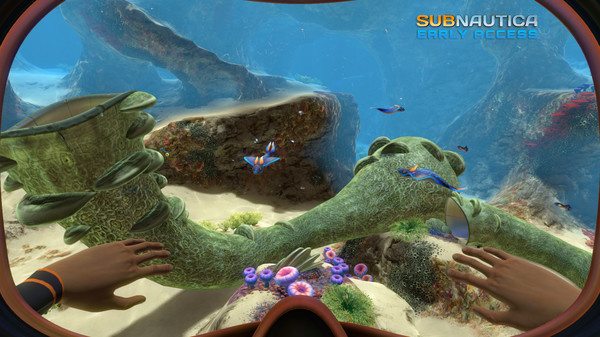 Subnautica, developed by Unknown Worlds Entertainment, puts a slightly different angle on the survival genre, in that you can explore the three-dimensional world of an alien ocean. But the premise is very much the same.The game has you as the lone survivor of a crashed colony spaceship, set many years in the future. A strange energy blast forced the ship down on to an oceanic alien world, and you managed to make good your escape in a handy lifepod.This is where the game starts. A first-person look at the confined space of the lifepod reveals very little, but if you climb the ladder to the outside, you'll see the expanse of water you're currently floating on, complete with the burning wreckage of the ship in the distance.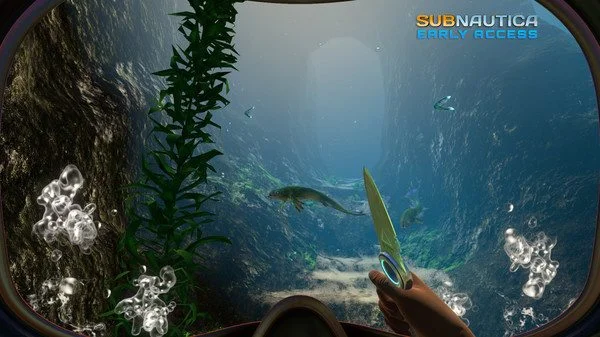 Moving back into the lifepod, you can explore the interior more, which offers a Fabricator, a kind of Star Trek Replicator that can create all manner of objects from various elements, and a Fragment Analyser, which will break up component parts and provide blueprints for devices and upgrades.However, it's when you leave through the bottom airlock of the lifepod that you come to appreciate the work that has gone into making Subnautica. Once you plunge into the briny abyss, the game becomes far more than just your basic survival affair. Food is abundant, but you'll need to catch the fish and have them analysed for suitability before you can fill your belly. Other resources are within easy reach of the lifepod too, such as materials, scrap metal from the crash, crystallised elements and an assortment of flora and fauna that can be used.There are three difficulty levels available to begin with: Freedom, Survival and Hardcore. The Freedom level will allow you to explore more without having to manage your hunger; all you'll need to do is keep a check on your health and oxygen levels. Survival forces you to live as close to reality as possible, managing everything, and should you perish, then you'll respawn and lose some of your loot. Hardcore, of course, is a one-off game where once you die, that's it.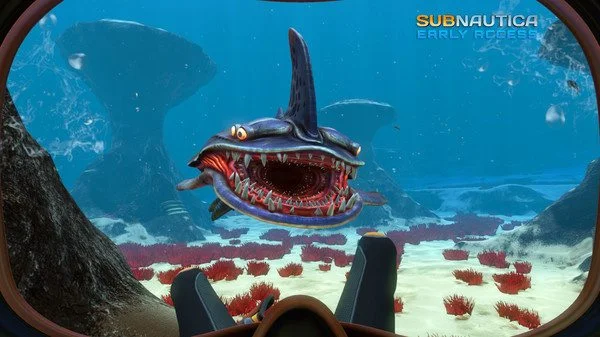 The game itself looks amazing. The graphics are sharp, and the movement of the water and the creatures within are a joy to behold, and when you begin to come across some of the bigger creatures, you're in for a graphical treat indeed.Unfortunately, the game suffers from a distinct sameness and an unbalanced survival system. Your oxygen doesn't last long, you get too hungry and thirsty too quickly, and death is never far away. It may be realistic, to some degree, but it's a bit too harsh to begin with.For an Early Access game, Subnautica is very interesting, but further content will greatly enhance it and offer a little more than simply swimming around and collecting fish while trying to build an underwater base. If scuba diving is an interest and you own an Oculus Rift, then this may be a worthwhile game, otherwise it might be worth waiting for the completed version. David Hayward
7Review earns Amazon affiliate commissions from qualifying purchases. You can support the site directly via Paypal donations ☕. Thank you!
A tad too expensive for an early access game.