This laser beamer dazzles Steve Withers with its mega-bright images and peerless processing. Read our SONY VPL-XW7000ES Review.
The Sony projector line-up is an all-laser affair this year, from the flagship VPL-GTZ380 and ultra-premium VPL-VW5000ES, to the ageing VPL-VW890ES (HCC #323) and two new additions: the entry-level VPL-XW5000ES (HCC #335), and mid-range VPL-XW7000ES tested here. All are native 4K beamers, because the days of Sony producing Full HD home cinema projectors are long gone.
AV INFO
| | |
| --- | --- |
| Product | Native 4K HDR home cinema projector with laser engine |
| Position | Actually Sony's 'mid-range' 4K projector for 2022 |
| Peers | JVC DLA-NZ7; JVC DLA-NZ8 |
| Website | www.sony.co.uk |
The XW5000ES set a new price point for laser-powered native 4K projection at £, but the better specified XW7000ES is more than double (£). This raises an obvious question: what does the XW7000ES have that you won't find on its cheaper sibling?
The first major difference is the XW7000ES is significantly brighter, with a whopping 3,200 Lumens compared to the XW5000ES's 2,000. So if you're struggling to light control your room, or have a really big screen to fill, this step-up model should be your first choice.
The other big difference is the addition of Sony's Advanced Crisp Focus (ACF) lens, which is not only superior in terms of its ability to resolve fine detail, but offers an increased amount of zoom (2.1x) and a wider throw ratio (1.35-2.84:1). The XW7000ES also has fully motorised lens controls and picture position memories, making it the better option for anyone wanting the CinemaScope experience.
Despite a 3D button appearing on its remote control, the junior XW5000ES doesn't support the format, so fans of the third dimension will be thrilled to learn this is an
option with the more expensive model. However, in order to enjoy 3D you will need to buy an XpanD 3D emitter (AE125-RF-PRO) and at least one pair of active shutter glasses (X105-RF-X1). It seems the days of bundled 3D spex are gone too.
7Review earns Amazon affiliate commissions from qualifying purchases. You can support the site directly via Paypal donations ☕. Thank you!
RECOMMENDED VIDEOS FOR YOU...
See also TOP 15 projectors
In most other respects, the XW5000ES and XW7000ES are very similar, with the same 0.61in SXRD panel delivering a native resolution of 3,840 x 2,160 pixels. And while the XW7000ES is much brighter, it uses the same laser phosphor light source, promising greater image consistency over its claimed 20,000-hour lifespan.

1. Once the preserve of its affordable models, even this £ beamer gets a white finish option
Familiar face
The XW7000ES looks identical to the '5000ES from the outside, with the same slimmed-down chassis, angular shape and central lens. There are air intake grilles at the front, exhaust vents at the rear, and connections down the left-hand side (as you face the lens). It is actually slightly larger and heavier, and comes in black or white guise.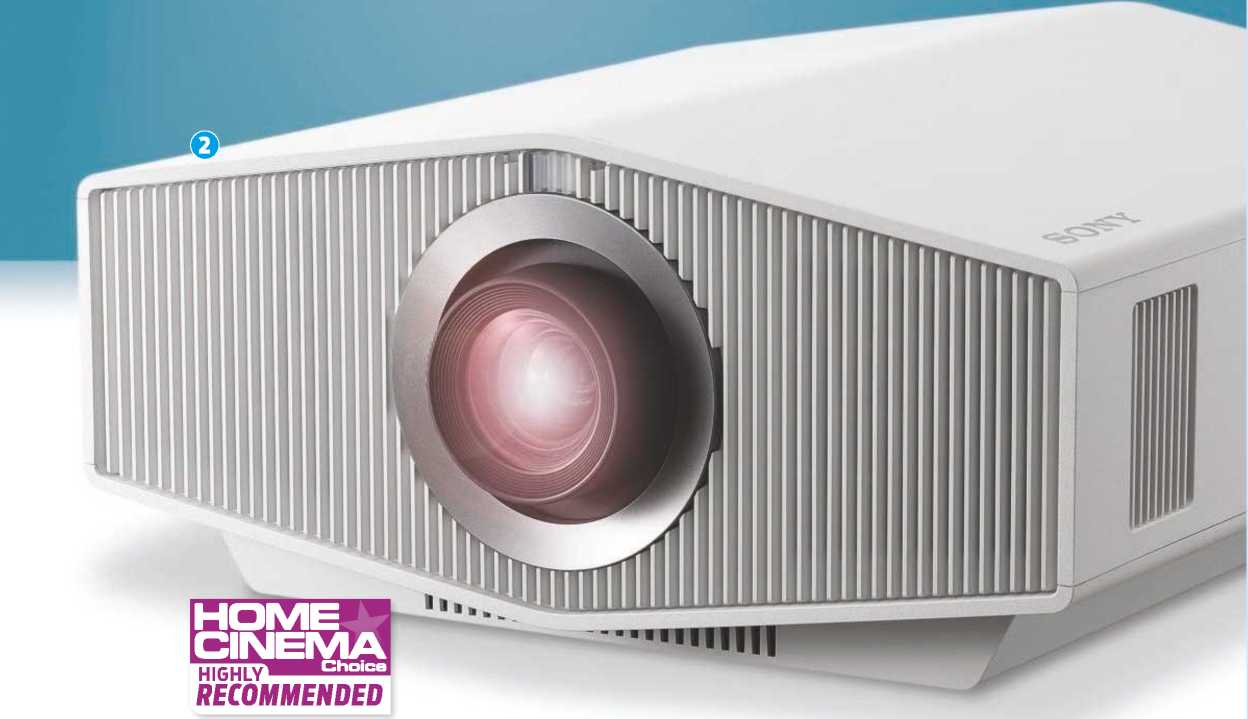 2. The PJ features Sony's Advanced Crisp Focus, with 2.1x zoom
Connections are two HDMI 2.0 inputs, a USB port for power, a 12V trigger, an IR input, and an RS-232 connector for serial control. The XW7000ES also supports control systems from Control4, Crestron, Savant and AMX.
The lack of HDMI 2.1 on the XW5000ES model could perhaps be seen as understandable given its price point, but its absence here is more surprising. The beamer is put at a disadvantage to the cheaper JVC DLA-NZ7 (HCC #334) and Epson EH-LS12000B (HCC #333), not to mention JVC's £ DLA-NZ8 (HCC #329). Of course, a counter argument is how many XW7000ES owners will want to use it for 120fps gaming (it hits a tasty 20ms response time with 4K/60p). For a cinema-focused model, you might consider the lack of HDR10+ playback (a format now adopted by Apple TV) to be more of an issue.
There are basic controls located above the connections, handy if you misplace the remote. Speaking of which, the projector is supplied with a similar backlit zapper to the XW5000ES, but with a few extra buttons for features like lens adjustment (focus, zoom and shift), picture position, and advanced iris – but ironically there's no dynamic iris, so this button is redundant.
'Flexible installation thanks to a healthy zoom and throw ratio, while motorised lens controls make setup easy'
The XW7000ES is flexible in terms of installation thanks to its healthy zoom and throw ratio. The motorised lens controls also make setup pleasingly easy, while those with 2.35:1 screens can create different picture positions for various aspect ratios. This generally worked well, although on occasion it didn't quite hit its mark.
Colour punch
In terms of specs, the XW7000ES supports resolutions up to 4K/60p, and HDR10 and HLG high dynamic range. Sony claims the combination of new Wide Dynamic Range optics and its unique Triluminos Pro colour algorithm can deliver 95% of DCI-P3, and it measured close with coverage of 92%, which is a big improvement over the 83% figure of the XW5000ES.
Sony is strong when it comes to image manipulation and both the XW5000ES and XW7000ES sport the X1 Ultimate for Projector processor first introduced on the super-high-end GTZ380. There's also Motionflow for ironing out judder, Reality Creation to sharpen upscaled images and native 4K content, and Sony's Dynamic HDR Enhancer function to optimise high dynamic range.
The PJ claims a contrast ratio of infinity to one (achieved by turning the laser off). In reality, the contrast is actually closer to 30,000:1, another upgrade over the XW5000ES. Black levels don't reach ultimate inky depths, but that's always the trade-off with a beamer this bright; at the other end of the scale, the XW7000ES packs a luminance punch that'll put a stellar explosion to shame, and can also deliver HDR at 200 nits, which is huge for a projector.
The 70mm ACF lens does what it says on the tin, with a crisp, focused presentation that reveals all the fine detail in the image. When combined with Sony's processing wizardry, the result is an exceptional level of definition. The X1 chip is particularly effective at upscaling 1080p, and brings out all the production design in the lush Pandoran landscapes of Avatar (Blu-ray).
James Cameron's sci-fi opus provides an opportunity to test another of Sony's strengths – motion handling. The scene where Jake and Neytiri fly together is rendered with silky smooth movement as they soar through the sky and dive towards the ground. The True Cinema setting is especially effective at doubling the 24p frame rate to eliminate judder without introducing artefacts.
A film about a world populated by blue aliens probably isn't the best test for natural skin tones, but a colour meter confirmed the PJ produces exceptional image accuracy in both SDR and HDR when using the Reference picture preset. Tone mapping also tracks the PQ target effectively, and thanks to all that extra brightness the HDR pops like a champagne cork.
Flying high
Top Gun: Maverick's IMAX aerial sequences (4K BD) come with a breathtaking level of detail in the native 4K image, showcasing the verisimilitude of these scenes, which were shot for real. The PJ even manages to tease out definition as the ground zooms by outside the cockpit, and its skills at the higher end of the dynamic range are evident every time the sun glints off a pilot's helmet, while the snowy vistas during the climax are often blindingly bright. There's also a subtlety to the colours, and when combined with those specular highlights, the action-packed flying sequences have a thrilling, visceral quality.
When it comes to tone mapping, Sony's Dynamic HDR Enhancer changes the contrast and laser brightness depending on the overall content, but is not dynamically adjusting the tone mapping on a frame-by-frame basis. The hallway fight scene in The Batman (4K BD) reveals the strengths and weaknesses of this approach: the muzzle flashes punctuating the darkness dazzle thanks to those extra Lumens, but that darkness isn't as black as you might hope. You can try to tweak this HDR performance by changing the Dynamic HDR Enhancer setting, as well as lower the laser strength to improve the black levels. But doing the latter has an adverse effect on the PJ's eye-catching image brightness.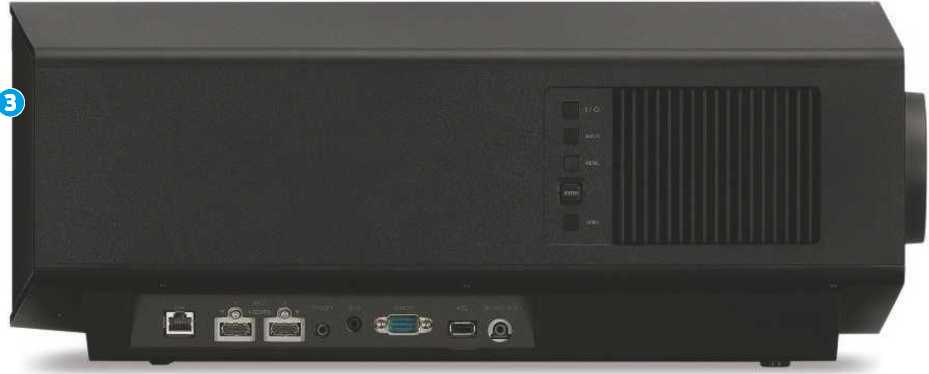 3. One side of the chassis houses connections (incl. two HDMI 2.0b inputs), and on-body controls
Superior sibling
Ultimately, if you have the necessary readies, Sony's XW7000ES has sufficient improvements over the XW5000ES to justify the price premium. The image is sharper thanks to a superior lens and significantly brighter, which results in a punchier HDR experience. The processing and motion handling remain state-of-the-art, while the addition of 3D support, motorised lens controls and picture position memories are all welcome. Black levels still aren't best-in-class, however, and this isn't a beamer targeted at current-gen console owners
VERDICT
Recommended
SONY VPL-XW7000ES Review
Sony's super-bright native 4K laser projector delivers classy HDR images and a host of key features, but faces strong competition at and below the price point.
Add your review
Best SONY VPL-XW7000ES prices in the US ?

$

27,998.00
10 used from $13,999.99
4 new from $27,998.00
in stock

Best SONY VPL-XW7000ES prices ?
MORE DEALS

See also TOP 15 projectors
SPECIFICATIONS
| | |
| --- | --- |
| 3D: | Yes |
| 4K: | Yes. 3,840 x 2,160 |
| HDR: | Yes. HDR10; HLG |
| CONNECTIONS: | 2 x HDMI inputs; Ethernet port; USB port; 12V trigger; IR input; RS-232C |
| BRIGHTNESS (CLAIMED): | 3,200 Lumens |
| CONTRAST (CLAIMED): | 'Infinity:1' (dynamic contrast) |
| ZOOM: | 2.1x |
| DIMENSIONS: | 460(w) x 210(h) x 517(d)mm |
| WEIGHT: | 14kg |
| FEATURES: | SXRD projector technology; laser phosphor light source with claimed average life of 20,000 hours; 26dB claimed fan noise; Wide Dynamic Range Optics; X1 Ultimate for Projector processor; Motionflow; Reality Creation; Object-based HDR Remaster; Dynamic HDR Enhancer; Input Lag Reduction; 1.35-2.84:1 throw ratio: motorised lens controls for zoom, shift and focus; picture position memory; IMAX Enhanced; Control4, Crestron, Savant and AMX support |
TESTED WITH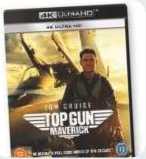 TOP GUN: MAVERICK: Long-delayed blockbusting sequel is wildly entertaining (even if the final mission is basically the Star Wars trench run), and the aerial sequences are exhilarating on 4K BD thanks to IMAX photography, dazzling HDR10/ Dolby Vision highlights and immersive Dolby Atmos sonics. Demo fodder!