With SACD and DVD-Audio playback, this well-built Sony 4K spinner is something of a bargain – but John Archer believes the brand needs to do better with Dolby Vision. Read our Sony UBP-X800M2 Review.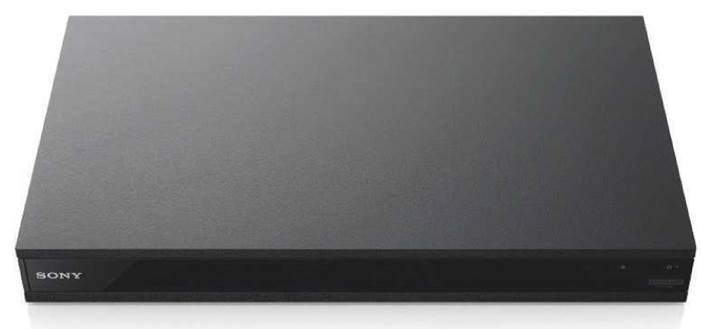 AV INFO
Ultra HD Blu-ray deck with Dolby Vision playback
POSITION: Sony's mid-range 4K Blu-ray player
Panasonic DP-UB820; Sony UBP-X700
BACK IN 2017, Sony's original UBP-X800 4K Blu-ray player offered premium build quality and playback for a lower mid-range price.
The only thing missing was support for the premium Dolby Vision HDR format.
7Review earns Amazon affiliate commissions from qualifying purchases. You can support the site directly via Paypal donations ☕. Thank you!
See also TOP 15 Blu-ray Disc Players
Cue the UBP-X800M2, which adds Dolby Vision playback while sticking to the same not unreasonable price. Great.
Or it would be if the X800M2's Dolby Vision implementation was less… unique.
The thing is, this disc-spinner doesn't automatically switch into Dolby Vision mode when you insert a Dolby Vision disc. Instead you have to manually activate Dolby Vision via the player's menus.
As well as being frustrating in itself, this approach means you need to know whether a disc carries Dolby Vision. This isn't always easy. Some 4K Blu-ray titles, such as Don't Look Now, don't say anywhere on their packaging that they're so encoded.
Even stranger, when Dolby Vision is turned on with the X800M2, it outputs everything behind a Dolby Vision 'flag'. Even SDR DVDs, Blu-rays and streams from its Netflix, Amazon Prime Video and YouTube apps.
This can lead to various issues with Dolby Vision flatscreens, including raised black levels, slight colour tone shifts, and clipping in bright areas.
My experience has found the extent of these hiccups varies from screen to screen, but the bottom line is that Sony's player shouldn't tell your TV it's receiving Dolby Vision when it isn't.
Panasonic's DP-UB820 and DP-UB450 both support Dolby Vision with automatic switching, plus the new HDR10+ dynamic HDR format. In this regard, Sony's UBP-X800M2 begins to look a little under-specified.
Beam me up
Its limitations are made all the more unfortunate by how excellent it is in other areas. The build quality, based around the brand's Frame-and-Beam chassis design, is superb. It's a vision in heavy-duty metal, with a premium textured finish.
Its playback of 4K Blu-rays (when outputting the correct HDR format) is exemplary, too. Detail and clarity levels are fantastic with native 4K transfers of films such as Sully, while the saturated colours of John Wick: Chapter 3 brim with nuance. The picture is dripping in dynamism.
Sony's Blu-ray/DVD upscaling is also excellent – certainly worth trying against the upscaling inside your 4K screen.
Streaming from its trio of built-in apps suffers none of the judder and stutter that plagues some rival decks.
It's very quiet in operation, too, an under-rated skill for disc-spinners.
There are a couple more issues to report, though. I found its Dolby Vision pictures could suffer clipping in their brightest areas – such as the sun at the start of Chapter 2 of Fast and
The player boasts a rigid chassis and smart styling
Furious 8 – in a way they don't via an Oppo UDP-203 or Panasonic DP-UB450. (Strangely, the same problem also affects Panasonic's DP-UB820).
Second, the deck isn't great at converting 4K Blu-rays from HDR to SDR (achieved by switching HDR off in the menus). The 'down-converted' pictures look too dark, with detail crushing in dark areas, and murky, unnatural colours. This isn't ideal for anyone wanting 4K SDR, perhaps with a low-brightness TV or projector. That said, the HDR-SDR conversion is one feature that elevates this deck above Sony's more affordable UBP-X700. The others are DVD-Audio playback (joining SACD compatibility); Bluetooth output for listening on wireless headphones (simultaneous with HDMI audio out); and DSEE-HX upsampling of digital music.
The X800M2 is sonically efficient.
Dolby Atmos and DTS:X film mixes sound as immersive and detailed as you'd expect, and its handling of physical and networked/USB audio (hi-res file format support includes FLAC, ALAC and DSD) is accomplished – DSEE-HX processing works well at bringing some sparkle to compressed files.
Raw quality
The raw picture and audio quality of the X800M2 confirms what we knew already: that Sony's 4K Blu-ray players can look and sound fantastic. It's a shame, then, that Dolby Vision support is so unfriendly, and desperately needs fixing. And while there's no knocking the deck's HDR10 performance, I wish Sony had also bitten the HDR10+ bullet
HCC VERDICT 4/5
www.sony.co.uk
Best Sony UBP-X800M2 prices in the US ?

$

228.00

$329.99
8 used from $175.00
14 new from $228.00
in stock


$

229.99

$249.99
1 used from $220.79
2 new from $229.99
in stock


$

259.99

$307.99
2 used from $270.00
3 new from $259.99
in stock

Best Sony UBP-X800M2 prices in the UK ?

£

289.99

£350.00
2 used from £254.99
7 new from £289.99
in stock

MORE DEALS

See also TOP 15 Blu-ray Disc Players
SPECIFICATIONS
ULTRA HD: Yes HDR: Yes UPSCALING: Yes. To 4K MULTIREGION: No. Region B BD/R2 DVD HDMI: 2 x outputs (one audio-only) MULTICHANNEL ANALOGUE: No DIGITAL AUDIO: Yes. 1 x coaxial audio output ETHERNET: Yes BUILT IN WI-FI: Yes SACD/DVD-A: Yes/Yes DIMENSIONS: 430(w) x 50(h) x 265(d)mm WEIGHT: 3.8kg FEATURES: Front-mounted USB port; Netflix, Amazon Prime Video and YouTube apps; HDR to SDR conversion; multimedia playback (includes DSD 11.2MHz); Frame- and-Beam chassis design; Bluetooth output for private listening