Sony's first 2018 screen barely puts a mid-range foot wrong, enthuses Steve May. Read our SONY KD-55XF9005 Review.
It's all about the backlight. You can have the smartest image processor in the showroom, but if your backlight isn't up to snuff then that shiny new LCD panel just isn't going to impress.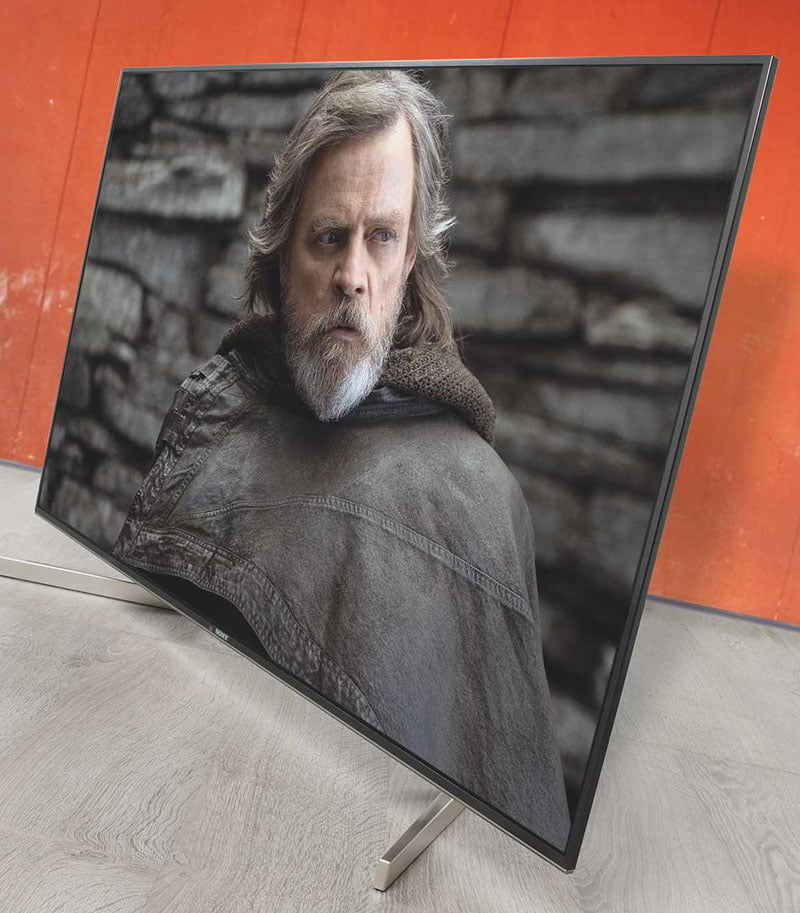 You may also like:
This is one very good reason why AV enthusiasts adore full array LED systems – even the cleverest edge-lighting tends to betray itself sooner or later with light pooling and splotchy artefacts.
Unfortunately, direct-lit LED TVs aren't particularly common, not least because the majority of consumers equate thinness with quality, and those extra lamps add girth to a set. It matters not a jot on the high street that a direct LED-backlit TV will typically do a better job presenting HDR highlights and deeper blacks.
Thankfully. Sony continues to offer enthusiasts the option. Last year's XE9005 was a critical hit, which this year gives way to the XF9005. The good news is this update introduces a number of significant improvements over its predecessor.
7Review earns Amazon affiliate commissions from qualifying purchases. You can support the site directly via Paypal donations ☕. Thank you!
For one thing, that critical backlight has been boosted for better contrast, and the set's image processor has been upgraded to X1 Extreme, which is trickling its way down the range to make way for the X1 Ultimate later in the year (probably). It also heralds a new motion handling technique called X-Motion Clarity.
Making a stand
I can't quite decide about the design of this 55in TV. to be honest. The 55XF9005 has an ultra-thin aluminium bezel and the branding is wonderfully subtle, but I'm not a huge fan of the non-wobble pedestal feet, which look oversized and inelegant. However, you may value the generally rock-solid footing.
Connections include four 4K-ready HDCP 2.2-enabled HDMIs, a trio of USBs (one a v3.0 for timeshifting onto an external USB hard drive), mini-jack AV input, digital optical audio output and Ethernet. The XF9005 also supports Bluetooth pairing with wireless headphones.
HDR support currently runs to HDR10 and HLG, with the promise of Dolby Vision via a firmware update. The sooner Sony can get its DV house in order in the UK. the better, as the number of discs is growing quickly.
There's no change on the connected front as Sony remains committed to the Android TV platform.
Consequently, this set is sans Freeview Play, using a YouView app to offer integrated catch-up and roll-back EPG. In use, the Android TV OS remains almost comically flaky: for example, throwing up messages that it can't display live TV (on top of a live TV broadcast), or complaining it isn't connected to the internet, before promptly changing its mind. Perhaps it's just developed a dry sense of humour?
Integrated streaming apps include Amazon Prime Video, Netflix, YouTube, Google Play, Rakuten TV, Mubi and others. Amazon and Netflix both stream in 4K and HDR, while both Netflix and Google Play get dedicated buttons on the remote control. The set also has VP9 decoding for YouTube 4K material, Chromecast built-in for direct streaming from Chromecast-enabled apps. and support for voice control from Google Assistant and Amazon Alexa.
Black beauty
The value of the TV's full array backlight is immediately noticeable. Screen tonality is smooth and black backdrops largely uniform. There are one none of the murky grey puddles witnessed on low-quality edge LED displays.
An X-tended Dynamic Range PRO adjustment allows the set to turn up and lower the backlight for accuracy (I opted to leave it on Medium), but there is a limit to the precision of its backlight dimming. The XF9005 doesn't have anywhere near the same number of LED clusters as found on Sony's ZD9 flagship, so there is some blooming around bright objects held on dark backgrounds (particularly noticeable when you view off-axis). For the most part, however, images are even.

A key attribute of the X1 Extreme processor is image clarity. The panel exhibits full-fat 4K detail in all viewing modes: if it's in the source, you'll see in on the screen.
A dual database is on hand to aid noise reduction accuracy and fine detail presentation. And as a Triluminos
A similar handset to last year's model, but a new 'Apps' key Is given a central position
The XF9005 uses a full array local dimming (FALD) backlight
wide colour gamut set. the XF9005 packs a delicious, rich colour punch.
There's a dizzying array of image presets and adjustments to explore. Of the two cinema modes. Cinema Home offers a slightly higher average picture level, and looks rather better. The Standard preset became my go-to for general day-to-day viewing.
A big surprise, however, is Vivid mode. Forget your preconceptions: this preset improves clarity and nuance, and enhances colour depth. The first act of Okja, in HDR
On Transformers: The Last Knight the glinting robots and not-infrequent explosions look spectacular
on Netflix, with its dappled forest scenery, finds the XF9005 unleashing tremendous detail. In Vivid mode, that Super Pig looks extra tasty…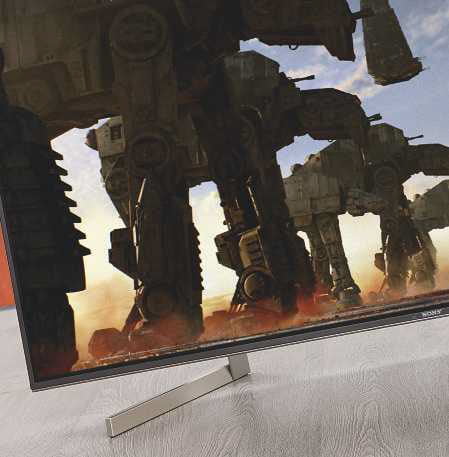 Standard image adjustments include colour, brightness and clarity – the latter an umbrella covering Sharpness. Reality Creation and noise reduction. Sharpness is best set at 40 on the sliding scale, which is lower than the default. There's an ambient light sensor, but my advice is to turn this off to maintain image consistency.
Out of the box. the TV's HDR performance is impressive. I measured just over 1.000 nits with a 5 per cent window, dropping to around 750 nits with a 10 percent window. Even a full-field SDR screen is delivered at just over 380 nits, which is exceptionally bright. An expansive dynamic range means there's far less requirement for tone mapping, and therefore less chance of image errors.
This inherent vibrancy wows on Transformers: The Last Knight (4K Blu-ray), where the glinting robots and not- infrequent explosions look spectacular. When the fireballs land in the opening medieval battle sequence, there's a fitting intensity to their impact.
Sony's Object-Based HDR Remaster, a non-negotiable image enhancement (unless you stick to True Cinema), does a consistently good job improving the dynamics of regular HD and SDR 4K.
HDR isn't just about peak highlights, of course: low- luminance handling is important too. Only a select few movies really push the envelope when it comes to spectral highlights, but a good many more have information in the HDR10 grade at less than 100 nits, which can be a real challenge for both LED LCDs and OLED. Sony attempts to solve the issue with Super Bit-Mapping processing to allow the panel to present smoother gradations. Given this is a mid-range model, the onscreen results are impressive.
The much touted X-Motion Clarity innovation, which selectively boosts LED brightness depending on the image to counter the dimming of black frame insertion, works well. Motion handling across the board (the Motionflow menu provides various flavours) is generally excellent.
Where the XF9005 does under-deliver is image lag. Gamers won't be impressed to learn that in Standard mode I measured input lag at 95.8ms. And this only drops to 39.3ms in the dedicated gaming mode, which remains relatively poor.
Audio, too. is unexciting. It's acceptable for everyday use. but with down-firing stereo drivers and no woofer the panel demands to be partnered with something a little more cinematic for movie night. The power output claim is a meagre 2 x 10W.
Raising the bar
While it's lagging behind rivals (pun intended) when it comes to gaming, and the Android TV OS and general UI are about as slick as sandblasted concrete, the rest of the XF9005's feature set is strong. It's early days for 2018 screens, but a solid 4K HDR picture performance, excellent SDR upscaling, trendy design and admirable motion handling are all reasons to shortlist this model. It sets a high bar for the 4K mid-range
VERDICT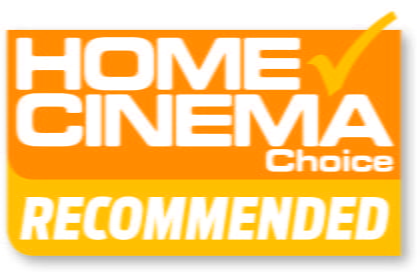 Recommended
SONY KD-55XF9005 Review
First-class image processing, dynamic HDR and a smooth direct LED backlight make this mid-range 4K LED TV a must-see. Android OS doesn't impress, though.
Add your review
SPECIFICATIONS
3D: No 4K: Yes. 3.840 x 2.160 HDR: Yes. HDR10; HLG; Dolby Vision (via future firmware) TUNER: Yes. Freeview HD: satellite CONNECTIONS: 4 x HDMI inputs: 3 x USB; Ethernet: optical digital audio output: AV input: headphone output SOUND (CLAIMED): 2 x 10W BRIGHTNESS (CLAIMED): N/A CONTRAST RATIO (CLAIMED): N/A DIMENSIONS (OFFSTAND): 1,228(w) x 706(h) x 69(d)mm WEIGHT (OFF STAND): 18.2kg
FEATURES:
Built-in Wi-Fi; Bluetooth headphone support; Android TV with Chromecast built-in: 4K X-Reality PRO with dual database processing. X-tended Dynamic Range PRO; X-Motion Clarity: object-based HDR Remaster
PARTNER WITH
SONY UBP-X700
Released this January. Sony's latest 4K disc spinner is the brand's first to offer Dolby Vision playback – albeit after a firmware update later this year. Stripped of analogue outputs, but SACD playback is retained.
The XF9005's twin desktop feet focus on stability rather than aesthetic appeal
AV INFO
Direct-lit 4K HDR LED TV with Android smarts
Below Sony's A8F OLED and ZD9 LED flagships
Panasonic 55FX750; LG 55SK9500