The HW-N950 Dolby Atmos soundbar ups the feature spec from its K950 predecessor. Richard Stevenson is impressed. Read our SAMSUNG HW-N950 Review.
We were huge fans of Samsung's HW-K950 soundbar, launched in 2016. Leveraging the sonic expertise of a new audio R&D facility, it did Dolby Atmos in 7.1.4 and wowed our ears with every movie. Yet it missed some out-of-the-box features, such as DTS:X support. Meet the new-for-2018 HW-N950…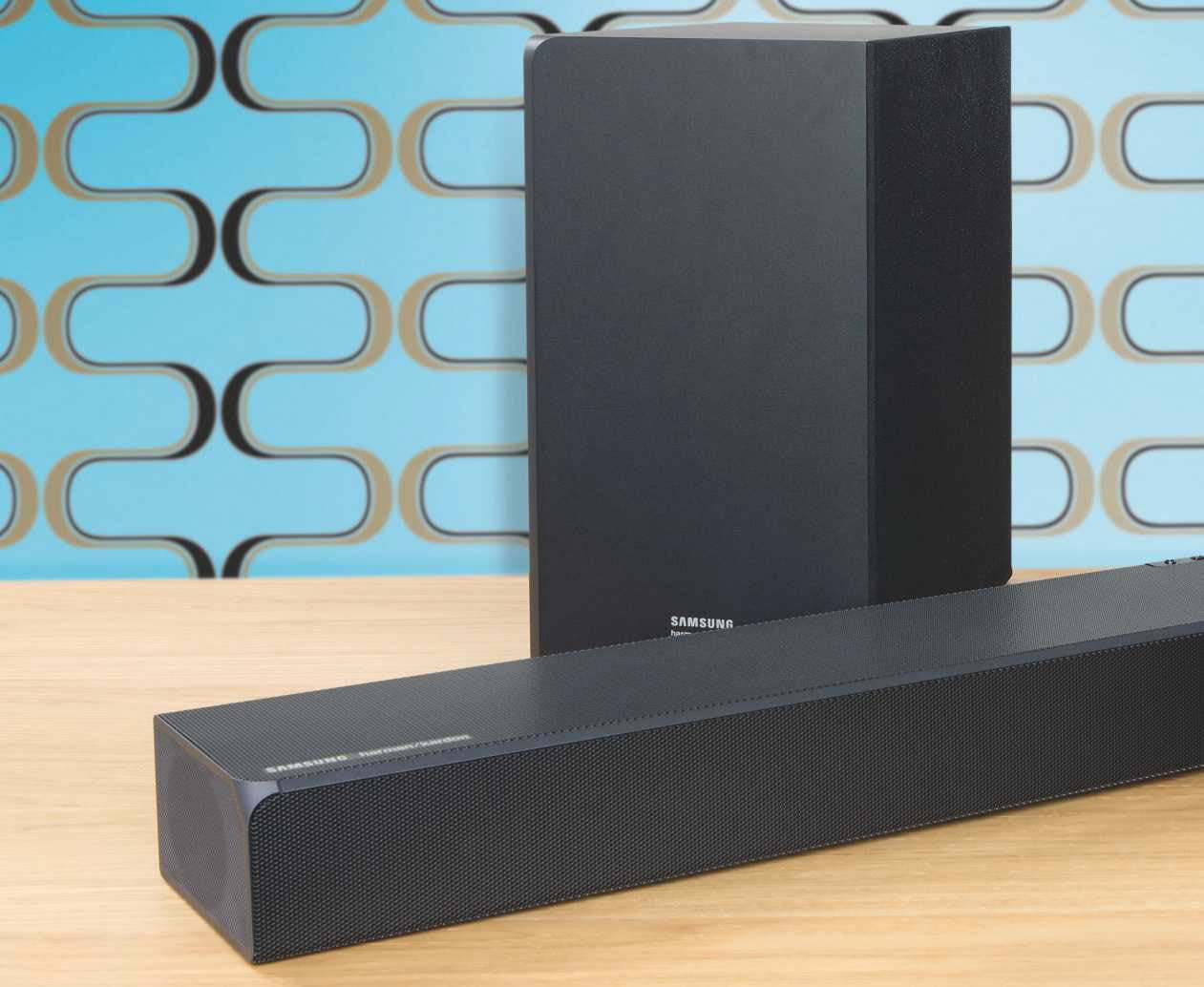 SAMSUNG HW-N950 Review: VERDICT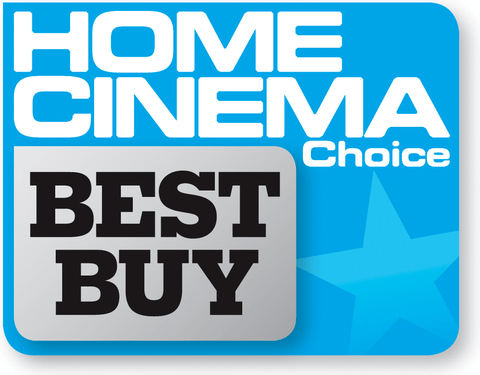 Recommended
SAMSUNG HW-N950 Review
Stunningly effective Atmos/DTS:X soundbar package with a home cinema performance to rival a good AV receiver and speakers.
Add your review
The HW-N950 is once again a serious, home cinema-centric proposition, comprising the main soundbar, wireless subwoofer, and two wireless rear speakers.
At 1.23m long, the 'bar matches up neatly to most 55in screens but looked equally at home under my 65-incher. The styling is more innocuous than flamboyant, featuring a steely dark-grey chassis with metal grille, and a subtle blue display (on the far right) that goes off after a few seconds. What's on the inside of the 'bar is a whole lot more thrilling.
7Review earns Amazon affiliate commissions from qualifying purchases. You can support the site directly via Paypal donations ☕. Thank you!
See also TOP 10 Soundbars & Soundbases
There are 13 drivers with 13 amplifiers, rated in total at over 200W. Facing front are left, right and centre channels, each sporting two mid-range drivers and Samsung's second-generation wide-bandwidth tweeter. While this new version doesn't crossover to the mids at quite such a low frequency (700Hz compared to 400Hz on the K950), it's 700Hz-20kHz bandwidth comes with 3dB more gain and an extremely wide dispersion pattern. That should afford a much greater sweet spot across the front soundstage and indeed your sofa.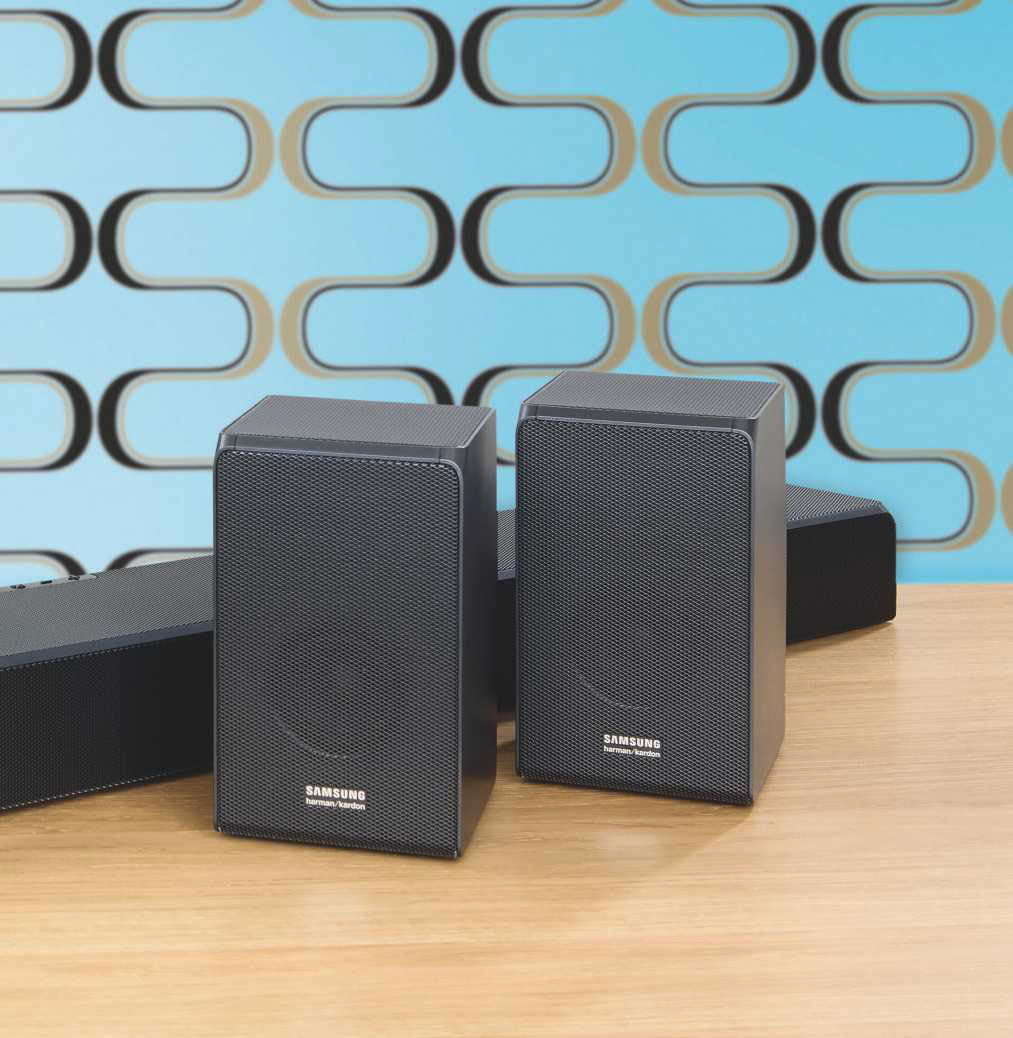 Surround duties are handled by drivers positioned in the bar's end panels, designed to bounce their output off side walls and onwards to your ears. On the top face are two upfiring drivers for front Atmos/DTS:X overhead sound.
These likewise project up and out from the bar, reflecting the sound from the ceiling so that audio is perceived as coming from above.
If 5.1.2 is all the surround sound you need, Samsung's lower-cost HW-N850 does just that sub. The N950 auditioned here adds those two wireless rears with drivers for surround back channels and upward-facing units for rear overhead information.
The wireless sub, supplied with both the N850 and N950 packages, is something of a beast. A 160W amp drives an 8in driver mounted on the right side of a compact, rear-ported cabinet. It's a solid, nicely built box, if not one of great visual merit. A potential issue with placement is that the driver and rear port need a bit of space, so can't be pushed up tight to walls, cabinets or sofas.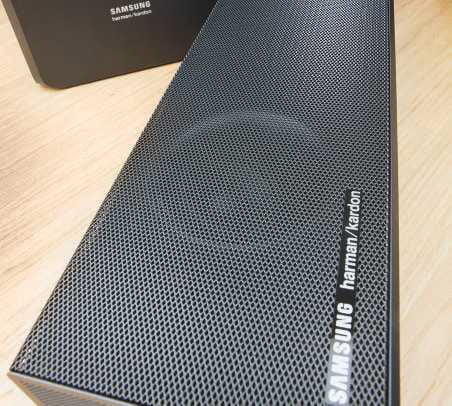 SAMSUNG HW-N950 Review: Badges? We don't need no…
This is the first time that a badge from Harmon/Kardon (now part of the Samsung stable) has appeared on a soundbar. Should we be excited by that? Probably not. Harmon/Kardon has a great deal of audiophile kudos thanks largely to its premium automotive sound systems, and that badge is great for marketing the HW-N950 to the masses. For HCC readers in the know, Samsung's manufacturing scale and expertise in soundbars probably blows it away. Nice badge then, move along…
Samsung's familiar remote handles the bar's basic setup, input selection and level adjustment with info scrolling across the short display. Slicker control can be had through Samsung's SmartThings app, which is a further
AV INFO
PRODUCT: 7.1.4 Dolby Atmos soundbar system
POSITION: Tops the 2018 Samsung lineup
PEERS: LG SK10Y; Sony HT-ST5000; Yamaha YSP- 5600SW
1. The HW-N950 partners subwoofer and soundbar with rear speakers
2. Samsung's slim remote is relatively clutter-free
improvement over last year's already pretty cool Samsung Connect. If you have a recent Samsung TV and link the HW-N950 you can throw away one remote control as they operate together pretty much as one item.
SAMSUNG HW-N950 Review: Ready, set, tweak
Without the benefit of a Samsung TV, setup was a little trickier than anticipated. Connecting the TV to the HW- N950 via Wi-Fi, Bluetooth and ARC over HDMI is all possible but I had to make several attempts and twiddles with settings, and remove a rogue HDMI cable from my system that proved unable to pass a 4K HDR signal. Remember to ensure all your sources and TV-backhaul over ARC are running bitstream rather than PCM to get the full Dolby/DTS:X experience, and expect to spend some time getting everything up and running.
It's worth it though, as the HW-N950 delivers solid-gold home cinema magic. That is particularly true of Samsung 'Smart' sound mode that subtly adjusts EQ relative to the content playing.
Kicking off with Dolby's Atmos test clips, simply to ensure it was firing on all channels, was a jaw-dropping, pinch myself, 'this is a soundbar' moment. The Atmos effects were accurately located around the room and the sound had immediacy and the sort of projection and solidity I would expect from a multichannel speaker setup. And even in my decent-sized lounge (6m x 5m), the HW-N950 sounded largescale and authoritative, with plenty of headroom for high-volume listening.
The opening of Dolby's Amaze clip sees the Samsung render a beautifully encompassing rain-forest ambient, complete with insect noises in all corners of the room. The sense of space is tangible as a bird flies high around the listening position. The rear speakers have a rare richness to them that most add-on soundbar rears lack; the lightning effect and rain patter shows this off well, creating believable atmospherics in 360 degrees and plenty of information from above. Low, rumbling thunder lets the sub come to the fore, with an also-rare combination (among soundbar subs at least) of bass depth and LFE tautness.
Moving on to The Matrix (Dolby Atmos, 4K Blu-ray), those classic demo scenes from back in the day sound better than ever. The foyer shootout is a cacophony of razor-sharp gunshot effects, thumping music and splintering marble, and the N950 doesn't gloss over anything. The main 'bar produces a very wide soundstage and the front overheads fill in above. It's solid, accurate and entertaining. And as the dialogue ensues, it is crystal- clear and articulate.
Perhaps due to the outstanding performance with native Atmos and even Dolby Digital 5.1 audio, the HW-N950's attempt to upscale broadcast stereo to multichannel sounds a little underwhelming in comparison. It's a reasonable effect and adds scale and surround, but sticking to two-channel-plus-subwoofer feels more accurate and engaging. You may not be making full use of the whole package, but as a system for music, the HW-N950 can present a stereo tune with convincing aplomb. Hi-res FLAC, ALAC, AIFF and WAV files are supported, with Samsung's UHQ 32-bit music upscaling deployed for lower-quality sources.
A few weeks on test saw some tweaks in terms of speaker positioning. Moving the Samsung's rears a little further out from room walls delivered a most compelling overhead experience. I also ended up using +3 gain on all upfiring channels to really hammer home the overhead layer. In a different room, your mileage might vary.
Getting the soundbar off the heavy table it was initially placed on also helped add extra girth to the front soundstage and improved dialogue intelligibility. If I was living with the 'bar I would probably want to wall-mount it under my display.
SAMSUNG HW-N950 Review: Class-leading
The HW-N950 is a soundbar triumph from Samsung, and the best premium model I've heard to date. It is a compelling buy even at £1,500, as I'd argue you would be hard pushed to get close to its stellar performance with a traditional AVR and speakers at the price. It's a little fiddly to set up, you will have to find wall sockets for the wireless rear speakers, and three HDMI inputs would be better than just two – but if you want the class-leading home cinema soundbar of the day, the HW-N950 is it.
SAMSUNG HW-N950 Review: Specifications
DRIVE UNITS: 8 x midrange, 3 x wide dispersion tweeters and 2 x upfiring Atmos units (soundbar); 1 x midrange and 1 x upfiring Atmos unit (each rear) AMPLIFICATION (CLAIMED): 350W total CONNECTIONS: 2 x HDMI inputs; 1 x HDMI (ARC) output; optical digital audio input DOLBY TRUEHD/DTS-HD MA: Yes.
Plus Dolby Atmos/DTS:X SEPARATE SUB: Yes. 8in driver, 160W amp REMOTE CONTROL: Yes DIMENSIONS (SOUNDBAR): 1,226(w) x 83(h) x 136(d)mm WEIGHT (SOUNDBAR): 8.8kg
FEATURES: Wireless rear speakers and subwoofer; SmartThings app control; 7.1.4 soundstage; auto-optimised Smart mode; remote control sync with Samsung TVs; 4K HDR passthrough; UHQ 32-bit upscaling; Bluetooth; network audio streaming
SAMSUNG HW-N950 Review: PARTNER WITH
SAMSUNG QE55Q9F:
The Q9F is our current favourite LCD flatscreen, and partnered with Samsung's HW-N950 will bring about ease-of-use benefits – not to mention superb images to accompany the best-in-class sonics.
3. The soundbar features dual Atmos upfirers, as do the wireless surrounds
Vebos floor stand HW-N950 black set - Compatible with Samsung HW-N950
as of December 1, 2023 8:18 am
Features
YOUR Samsung HW-N950 DESERVES THE BEST - Every Samsung HW-N950 needs a Vebos floor stand to experience the best in any room in your home
Samsung HW-N950 - Suitable for: Samsung HW-N950, Floor stand - Bespoke design for Samsung HW-N950
PLACE IT EVERYWHERE - Allows you to place your Samsung HW-N950 exactly where you want it
MADE IN HOLLAND - heavy recycled steel with beautiful powder coat finish
EASY TO MOUNT - mount this floor stand quick and easy in any room with the included mounting
Vebos floor stand HW-N950 white set - compatible with Samsung HW-N950
as of December 1, 2023 8:18 am
Features
YOUR Samsung HW-N950 DESERVES THE BEST - Every Samsung HW-N950 needs a Vebos wall mount to experience the best in any room in your home
Samsung HW-N950 - Suitable for: Samsung HW-N950, Sall bracket - Bespoke design for Samsung HW-N950
HANG IT EVERYWHERE - Allows you to hang your Samsung HW-N950 exactly where you want it
MADE IN HOLLAND - heavy recycled steel with beautiful powder coat finish
EASY TO MOUNT - mount this wall bracket quick and easy on any wall with the included mounting