4th dimensional owls
Roccat is using some pretty sweet marketing hype with the new range of mice, touting the performance of the new Owl-Eye sensors. These brand new sensors aren't actually new technology – they are custom Pixart 3360 optical sensor (Roccat calls the sensor a 3361) modified for precision. Basically what this means is that while the Kone EMP is capable of scanning at 1200DPI, it is optimised for use around the 2000DPI mark. The big numbers may look impressive on the back of a box, but few, if any gamers like their sensitivity so crazily high. The result is a nice, fast, accurate mouse that puts the cursor where you want.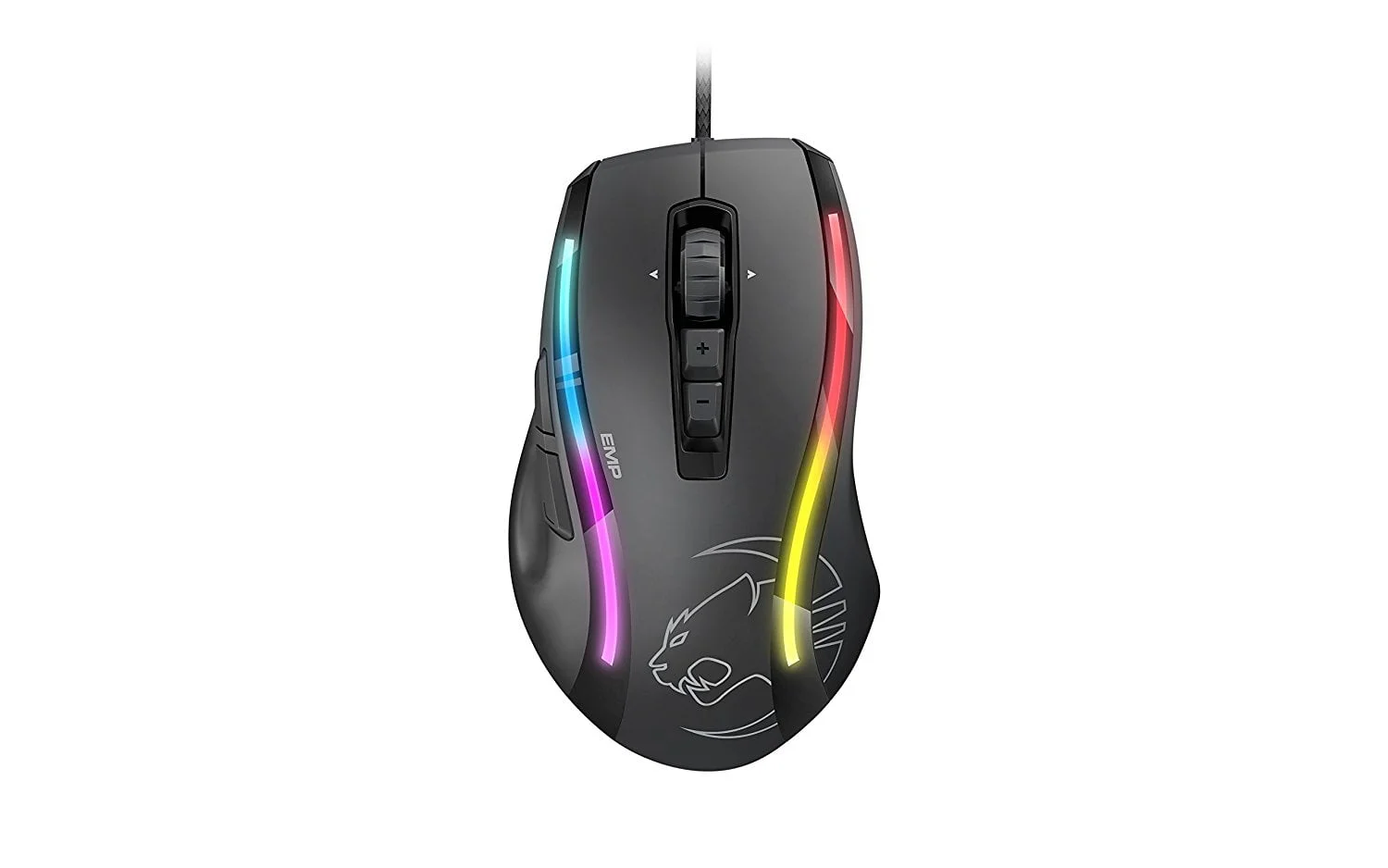 The build quality of the Kone EMP is as good as the sensor. It's a big mouse but the size makes it very comfortable, especially if you're a palm gripper. The left and right buttons use Omron switches and have a good click, and the scroll wheel is firm. Again Roccat uses some marketing magic, referring to the scroll wheel as being a "4D Titan". Rather than having dominion over time, the scroll wheel instead can be tilted from side to side, much like the shark fin switches many of the previous Roccat mice featured. It's not the most useful feature but it works well.
In addition to the excellent sensor and general comfort, the Kone EMP also features RGB strips to each side of the mouse. They're understated and elegant for RGBs and we quite like them. Put it all together and you have one hell of a good, straightforward gaming mouse for a very decent price.
DANIEL WILKS