When a beloved brand offers the chance to explore its new speaker, the answer is a resounding yes. But what do you do when the new speaker is as impressive as one of their more expensive models, yet half the price? Read our Q Acoustics 5040 review.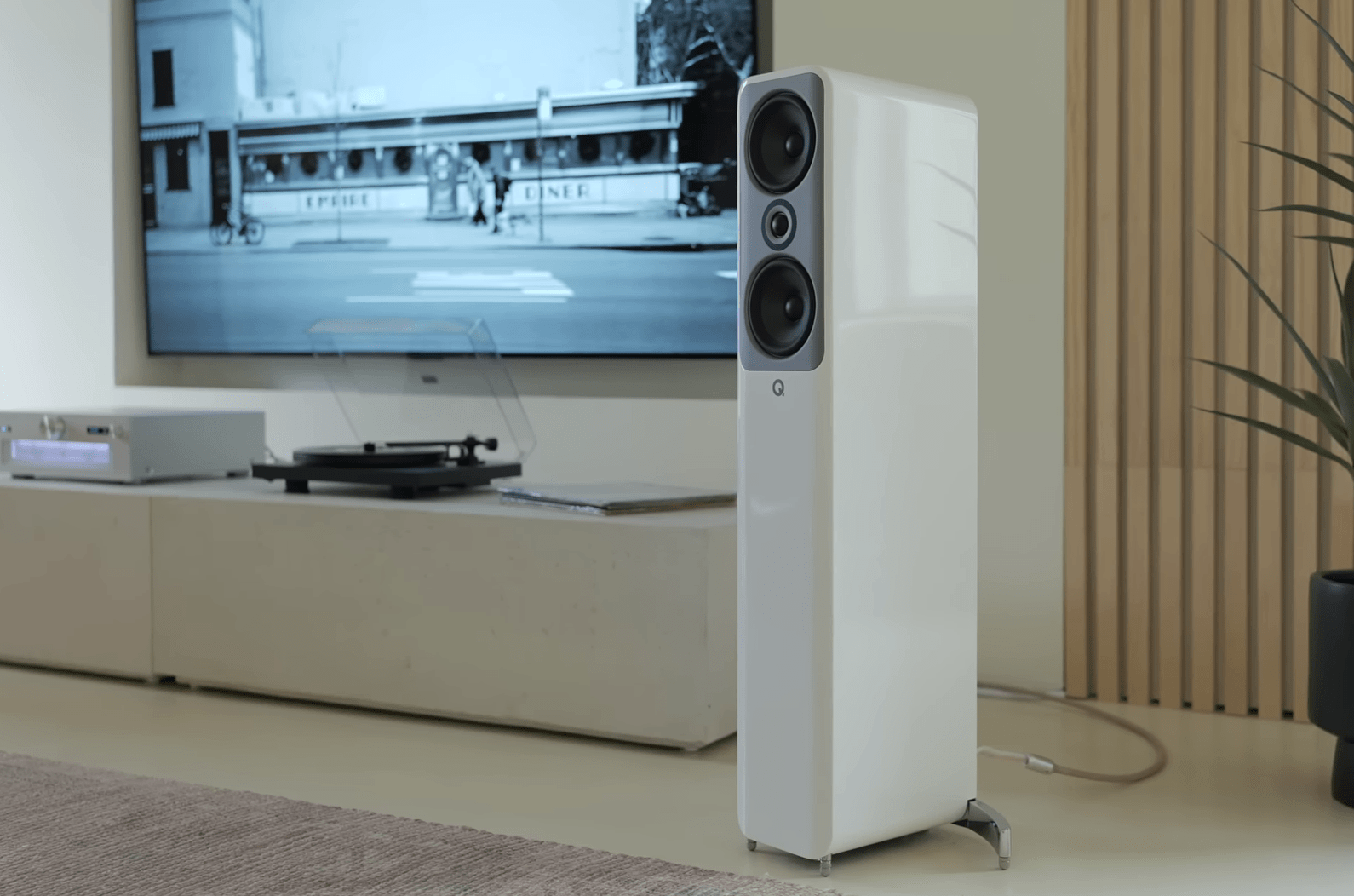 Q Acoustics presents its latest two-way tower speaker, the 5040. Remarkably similar in size and specs to the Concept 50, it features two 5-inch bass drivers with a new continuous curve cone design. This innovative design ensures smoother integration with the tweeter while enhancing dynamics. Speaking of the tweeter, the 5040 boasts a fully hermetically sealed and isolated soft dome tweeter, borrowed from the costlier Concept series.
Traditionally, the tweeter is positioned between two woofers in an MTM layout. With rear-facing port, point-to-point cabinet construction, and internal hem holds pressure equalizer, it offers a reported frequency response of 39 Hertz to 30 kilohertz, despite a 6-ohm impedance that dips as low as 3 ohms. Impressively, the 5040 is compatible with various amplifiers, as it boasts a sensitivity of 91.5 dB.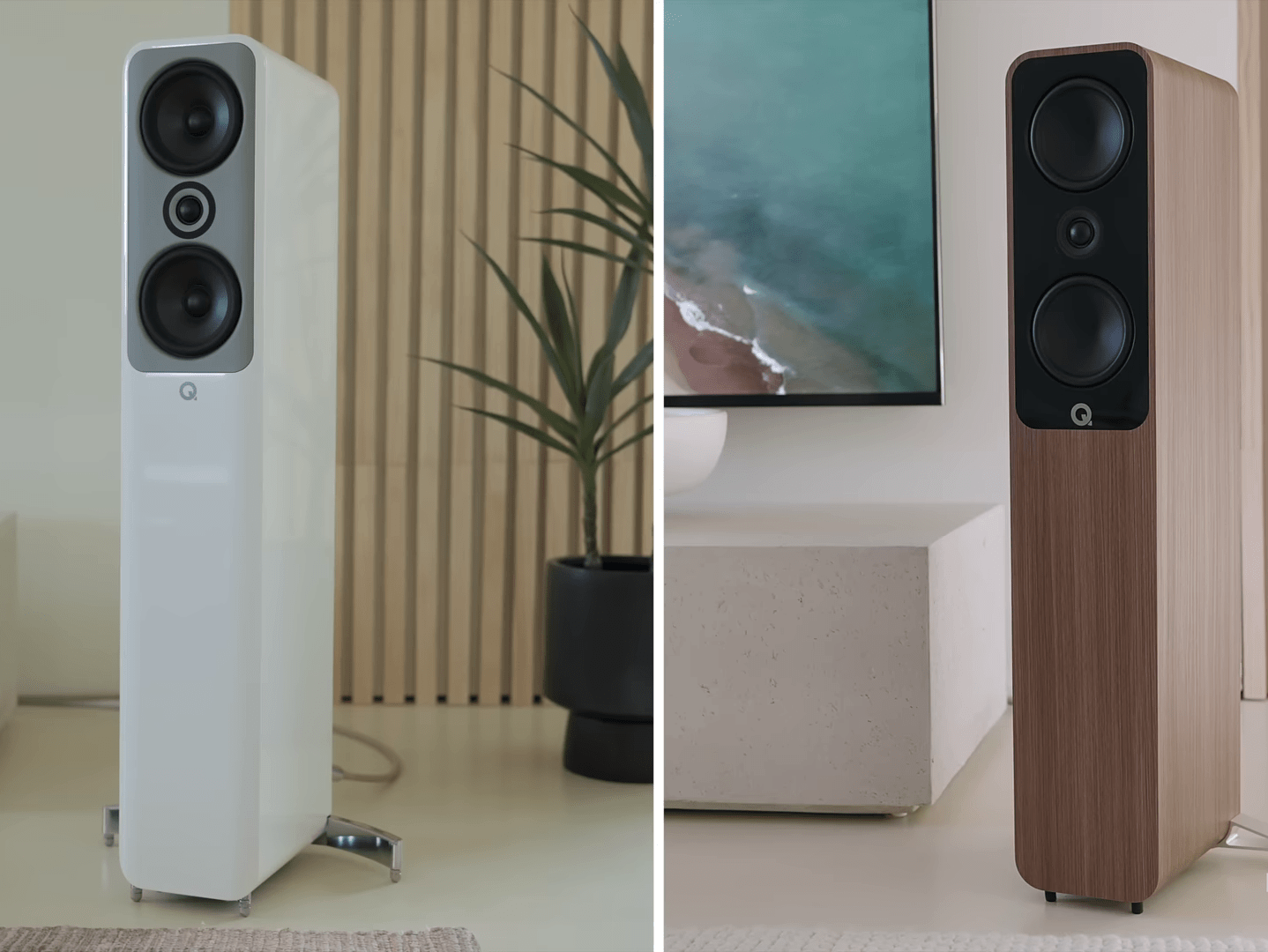 In testing with different amplifiers, such as the Crown XLS DriveCore 2, AudioLab 8300XP, and their 7000a, as well as the budget-friendly Acrylic B50, the 5040 proved its versatility, comfortably reaching peaks exceeding 100 dB without distortion. The satin finishes in black, white, Santos Rosewood, and home oak provide a modern touch. The satin finish is a welcomed change.
Installation is straightforward, and the 5040s feel sturdy and well-built, weighing 10 pounds less than the Concept 50 but maintaining impressive build quality. Setting them up 30 inches off the front wall, nine feet apart, and 12 feet from the listening position proved to be a successful configuration.
With a slight toe-in for precise center imaging, they demonstrated a neutral response from 40 Hertz upwards, comparable to the more expensive Concept 50. A subwoofer is necessary for genres like Electronica or Metal, but the 5040's low-end is agile and nuanced without overpowering the neutral mid-range.
The mid-range excels, offering near-textbook neutrality and eliminating cabinet resonance. Intelligibility is high, making them suitable for stereo and home theater listening. Their top end is refined and smooth, contributing to dynamic and impactful crescendos.
7Review earns Amazon affiliate commissions from qualifying purchases. You can support the site directly via Paypal donations ☕. Thank you!
See also TOP 10 Subwoofers
RECOMMENDED VIDEOS FOR YOU...
Soundstage and transparency are where the Concept 50 slightly outperforms the 5040. However, the 5040 is an attractive option if you're on a budget. It holds its own against its pricier sibling and delivers a compelling overall performance. While minor differences exist, the 5040 remains an excellent choice for those seeking high-quality sound without breaking the bank.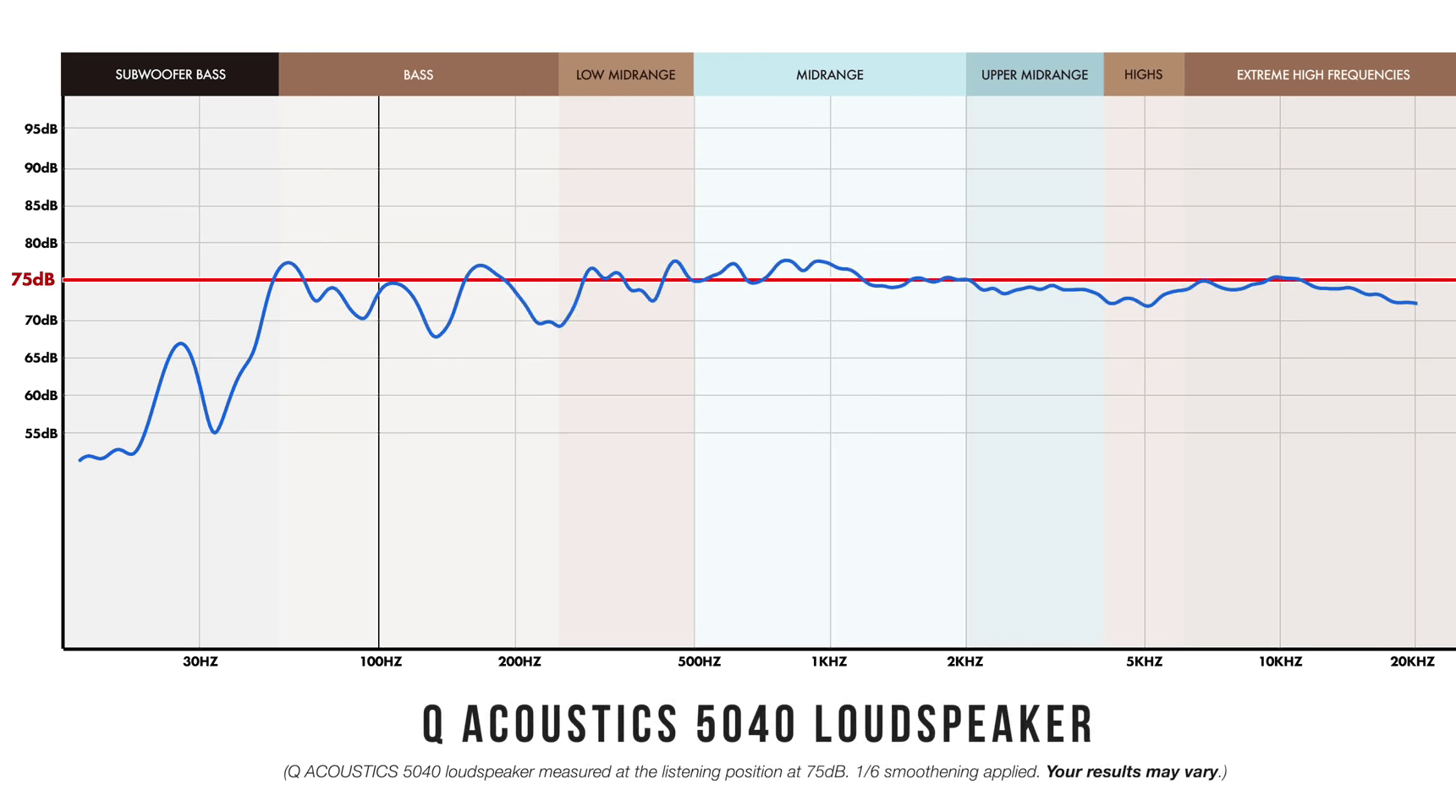 Compared to the Klipsch 8000f Mark II, the 5040 offers a more linear and refined sound. The KLH Model Three also provides a lively sound, with slightly punchier bass when paired with a powerful amplifier. The Polk R700 delivers a more profound, punchy bass, but the 5040 shines in terms of neutrality.
Verdict
Recommended
Q Acoustics 5040 review
In the end, Q Acoustics' 5040 tower speaker proves that high-performance audio doesn't have to come at a high cost. While the Concept 50 may offer slight improvements, the 5040's value for money is hard to beat, making it an excellent choice for budget-conscious audiophiles.
PROS
Excellent clarity and detail resolution
Expressive dynamics
Build and finish
CONS
Needs care in system matching
Not as forgiving as previous Q
Acoustics models
Add your review
Best Q Acoustics 5040 prices in the US ?

$

749.50
1 new from $749.50
in stock


$

1,499.00
1 new from $1,499.00
in stock

Best Q Acoustics 5040 prices in the UK ?

£

999.00
6 new from £999.00
in stock


£

999.00
5 new from £999.00
in stock


£

999.00
4 new from £999.00
in stock

MORE DEALS

See also TOP 10 Subwoofers