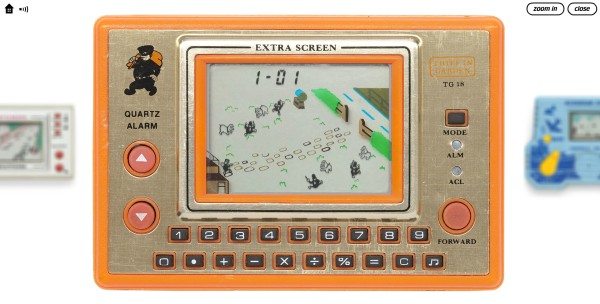 Handheld gaming has never looked so goodSince we've been looking at the Nintendo Game & Watch handhelds in our weekly Remembering page, we thought it was only fair to mention this wonderful resource of online Game & Watch goodness.
PicaPic's Retro Collection of Handheld Games is developed by Hipopotam, a small development studio from Warsaw, teamed by husband and wife Daniel and Aleksandra Mizielinscy. Together they design a number of projects using Flash and HTML5, which include children's books, cookery books and retro gaming.
PicaPic (or, to use its full title, PicaPic's Hipopotam's Digitalised Collection of Handheld Electronic Games) is a wonderful look back into the days of the old Game & Watch handhelds. There are currently 27 faithful emulations available, with a promise to add more as the project develops further.
All you need to do is make sure you have the latest version of Flash installed, your browser is up to date and that you have several minutes to spare. Once all that's in place, go to www.pica-pic.com and select your handheld machine from the horizontal scrolling list along the bottom of the screen.
To start with, you're given a brief detail on the make/model number of the unit, when it was first launched, where it was made and who developed it. Then, by clicking on the flip-up arrow, you can open up the handheld (if it's of the multi-screen variety), and by hovering the mouse over the screen, you'll see a play button appear. Moving the mouse will display the keyboard-related layout for the directional pad, along with any other buttons that you would normally find on the handheld. Most are of the W, A, S, D variety, so PC gamers will feel a little at home, but they're configurable by clicking on the associated key.
There are a few interesting extras that make this site that little more polished than just any old retro gaming resource. For one, the time on the Game & Watch units is synchronised with your local computer time. Secondly, when you press any of the corresponding keys, you see the buttons on the unit pressed. And thirdly, the sound effects are accurately and lovingly reproduced according to the device you're playing with.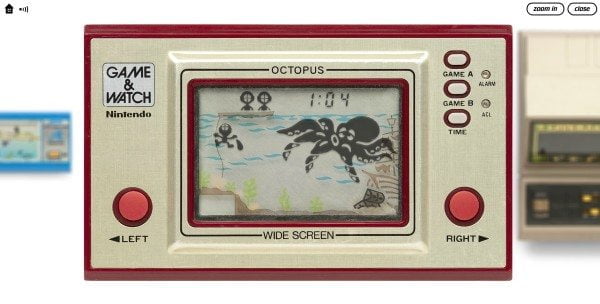 If you're of a certain age, then you'll recall playing these handhelds, with their little LED screens and pocket-sized loveliness. You'll also be amazed at the attention to detail, on each of the playable units; it's quite astounding and deserves much praise. But the fun doesn't stop there. By navigating to the Hipopotam's home page (www.hipopotamstudio.pl/#/en/stuff), you can play full versions of Defender, Squares and Typoroids.
It's all about having a bit of fun during when you're bored or need a break from work. Plus you get to relive some old memories at the same time. In our opinion, it's well worth a visit.