Olympus OM-D E-M1X
To appeal to pros using long, heavy lenses, Olympus has gone big for its latest Micro Four Thirds camera. Angela Nicholson takes a look
The key selling point of the Micro Four Thirds system has always been its small cameras and lenses that are matched to produce high-quality images. However, we've seen Panasonic increase the size of the its Lumix GH line to counter concerns about them being too fiddly for serious use, and now Olympus has gone the whole hog and introduced the OM-D E-M1X, which has an integrated vertical grip. And even if you took the grip off the E-M1X, it would still be larger than the OM-D E-M1 Mark II, which uses the same 20.4MP sensor.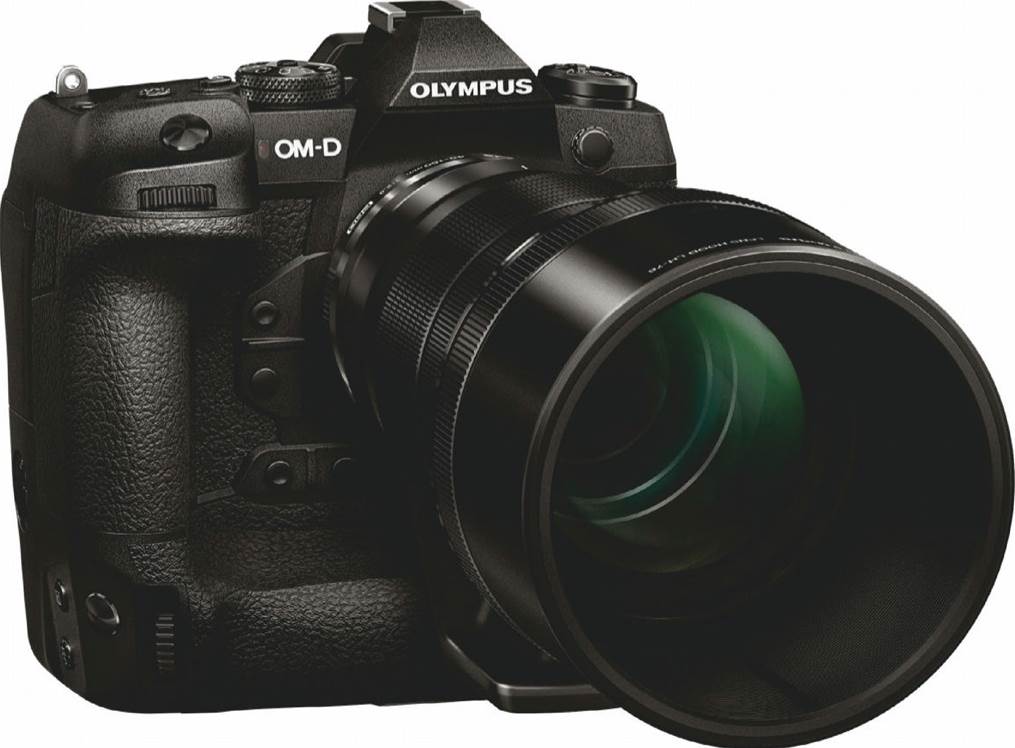 Olympus designed the OM-D E-M1X with speed and reliability in mind. To that end it has a chunkier build, takes two large batteries and (according to Olympus) is the world's most dustproof, splashproof and freezeproof (-10°C) camera. The card and battery bays also have proper locking mechanisms, and it's claimed that the weatherproofing isn't compromised by connecting headphones, a remote cable or a mic. We haven't actually dunked the camera but it's been used in rain during our testing and it survived the experience.
As well as the all-round proofing, the OM-D E-M1X has two TruePic VIII processing engines. This means it has twice the processing power of the OM-D E-M1 II, contributing to its speed and reliability. Despite that oomph, the E-M1X has the same maximum shooting rates as the E-M1 II – 10fps with continuous focusing and 15fp in single AF mode. However, the burst depth is up to 287 RAW files rather than 148 with the E-M1 II. If you want faster shooting rates there is also the Pro Capture mode, which enables 60fps (C-AF) and 18fps (S-AF) shooting.
Olympus has also improved the E-M1X's autofocus (AF) system. It still has the same
7Review earns Amazon affiliate commissions from qualifying purchases. You can support the site directly via Paypal donations ☕. Thank you!
"There's a choice of just three subjects – motorsports, trains and aeroplanes – but it's very impressive in action"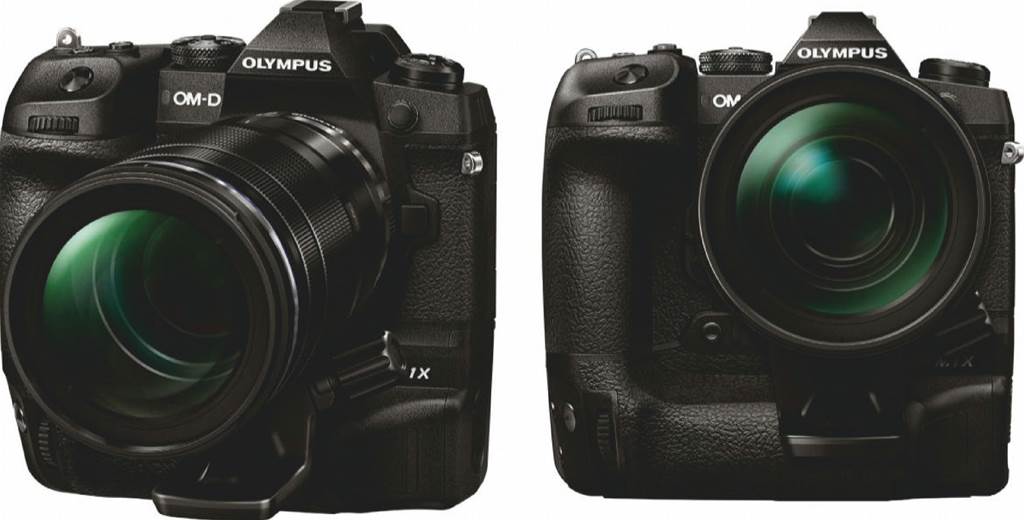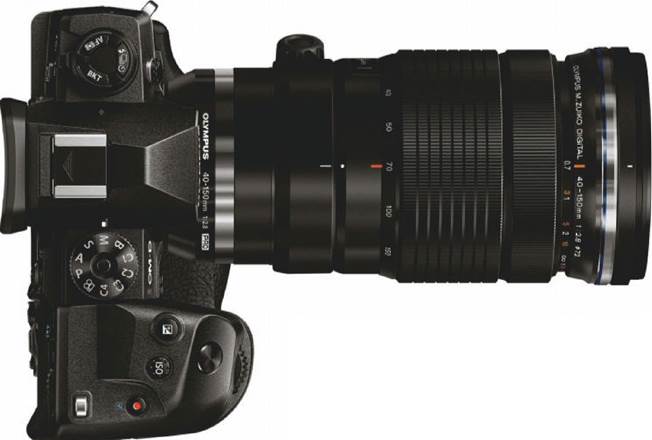 Right
Bigger brother
Even if you add a vertical grip to the Olympus E-M1 II, the E-MIX is still bigger
Opposite
Weatherproofing
According to Olympus, the E-M1X is the world's most weather, dust and freezeproof camera
Above Vertical grip
The vertical grip is integrated and has the same stills control layout as the horizontal grip
number of cross-type AF points (121) as the E-M1 II, but the algorithm has been refreshed and there's a new Intelligent Subject Detection system. This system requires you to specify the type of subject that you want to track via the menu. At the moment there's a choice of just three subjects – motorsports, trains and aeroplanes – but it's very impressive in action. It can spot a moving target and track it even in very low light, but in good light it's incredible.
It doesn't just detect the classic front or side view of the subject, it can identify key features when you're close up. At a heritage railway centre, for example, it put boxes around trains or parts of them and focussed very quickly.
Olympus has promised to extend the range of subjects covered but as yet there's no word on what will be included. Wildlife has to be high on the agenda given that the E-M1X is pitched at wildlife photographers, and it would be exciting to see it in action.
Without the subject detection system, the tracking is a little less impressive. It can only keep up with relatively slow-moving subjects, so the best way to get fast subjects sharp is to stick with a single AF point and track it yourself. Helpfully, Olympus has given the E-M1X two mini joystick controls that can be used to move the active AF point around. There's one within reach of your thumb whether you are using the vertical or horizontal grip.
Nevertheless, if your subject isn't fast- moving, the tracking AF mode is very useful. For instance, it enables you to set the point of focus and then adjust the composition or
FEATURES
HIGH RES SHOT
Although we've seen High Res Shot mode before in Olympus cameras, this is the first time there's been a dedicated handheld mode as well as a tripod mode.
DUAL MEMORY CARDS
Olympus has given the OM-D E-M1X two SD-type card slots. Unlike on the OM-D E-M1 II, both of these are compatible with UHS-II media.
FOCUS STACKING
In Focus Stacking mode the E-M1X displays the crop frame, and you can select to shoot and combine between three and 15 images. The composite JPEG image is automatically generated.
IMAGE STABILISATION
With the M. Zuiko Digital ED 12-100mm F4.0 IS PRO lens mounted, Olympus claims that the E-M1X's image stabilisation system offers up to 7.5EV shutter speed compensation.
INTELLIGENT SUBJECT DETECTION AF
The E-M1X uses artificial intelligence (AI) to detect and focus on trains, planes or cars. It works brilliantly, but we'd like to see sports and animals added.
DUAL PROCESSORS
Features like the Intelligent Subject Detection AF and Live ND shooting demand a lot of processing power so the E-M1X has two of the E-M1 II's TruePic VIII processing engines.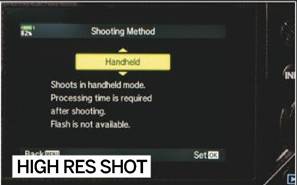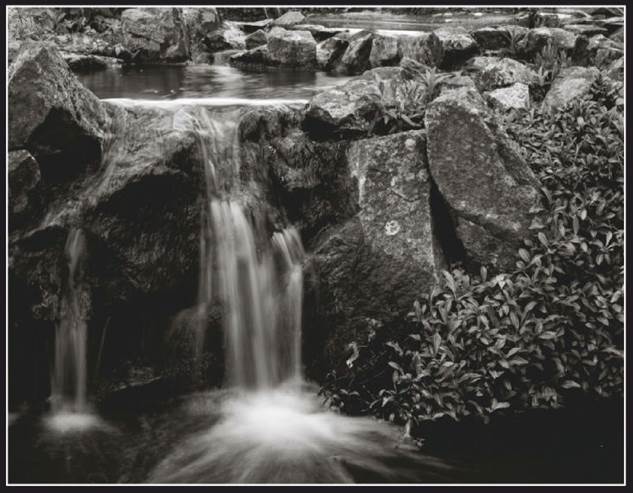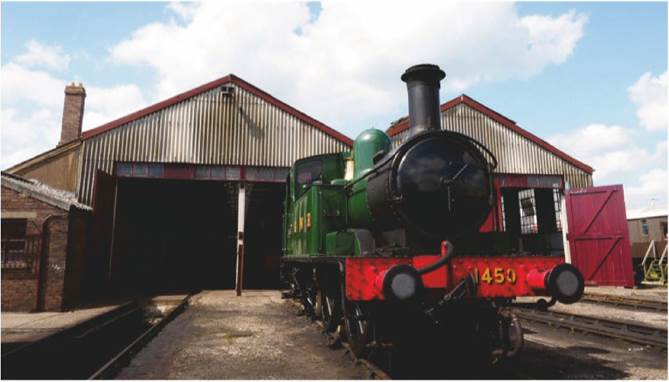 Above
Vibrant colours
The Natural colour setting produces quite vibrant images that are attractive and ready to be shared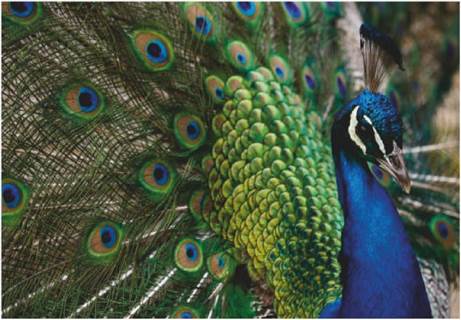 Right
High res shot
High Res Shot mode images captured in handheld mode have a high level of detail and enhanced dynamic range
Left
Fine detail
Fine details like fur and feathers are faithfully recorded in good light, giving natural-looking results
shoot from different angles while still keeping the point in focus.
Returning to the grips, they're very well shaped for medium to large hands. However, anyone with small hands may find themselves having to stretch their fingers around to get a comfortable hold. With the exception of the video record button, they have the same control arrangement close to hand, including two/four customisable buttons near the lens mount for making setting adjustments.
Olympus's image stabilisation system is the best available at the moment, and it certainly delivers with the E-M1X. We captured images at shutter speeds of three seconds in length when using an effective focal length of 28mm, and they're perfectly sharp. However, given that the E-M1X is designed for use with long lenses and weighs around one kilogram with the batteries and card, there's a strong possibility that it will spend a lot of time on some sort of support, whether that's a tripod, monopod or beanbag.
Like the OM-D E-M1 Mark II, the E-M1X has a maximum native sensitivity of ISO 6400, and that's a sensible maximum. Even then, shadow details can get a little painterly, making ISO 3200 a better bet if you are able to use it. The RAW files have a less noticeable texture while the JPEGs look more natural.
The Olympus E-M1X also has a new Handheld High Res Shot mode that enables you to capture 50MP images without supporting the camera on a tripod. It boosts the level of detail very effectively if you need to make larger prints.
TALKING POINT…
Live ND shooting
Olympus has evolved its live composite technology and introduced Live ND shooting with the E-M1X. It replicates the impact of putting a neutral-density filter on the end of a lens to extend exposure time. There are five 'strengths' of filter available, increasing the exposure time by one to 5Ev. That gives the capacity to extend the exposure by up to 32x, taking an exposure of 1/60sec to 1/2sec.
What's really clever, however, is that the camera can show a preview of the blur that will be captured at the selected shutter speed. You can change the Live ND setting and adjust the shutter speed to vary the degree of blur.
Disappointingly, the Live ND shooting doesn't operate in video mode so it can't be used to keep the shutter speed within the recommended 180-degree range (2x the frame rate). Perhaps this will come with a firmware update?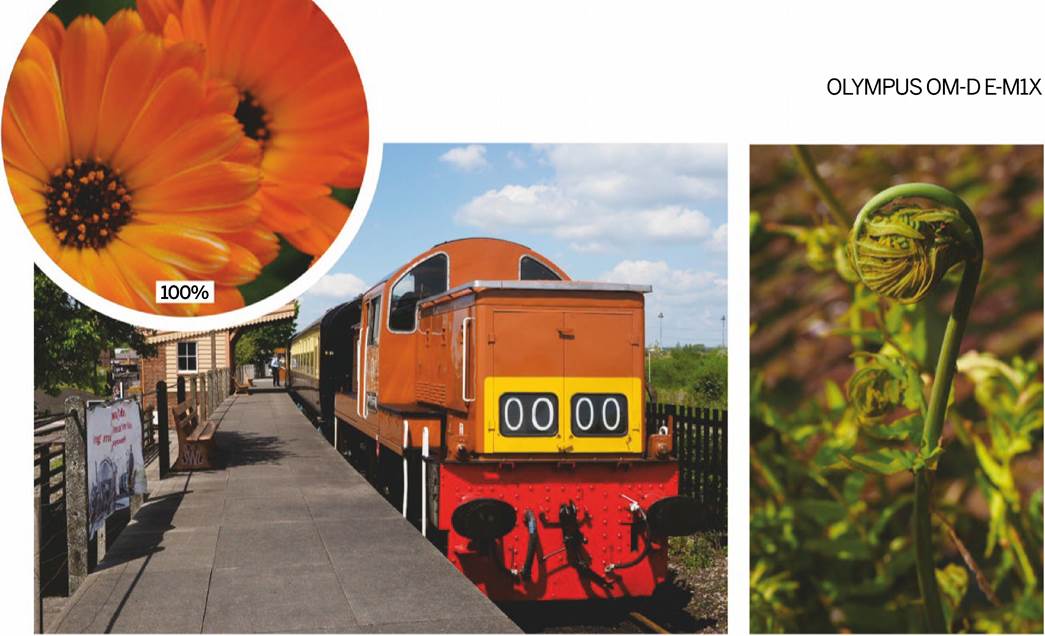 Olympus OM-D E-M1X
Megapixels (effective)
20.4
Max resolution
10,368×7,776 Sensor information
Four Thirds Live MOS Lens data
Micro Four Thirds Mount Focus/macro
Single AF,Continuous AF, AF Tracking, Focus Stacking, Bracketing, Manual, Preset Manual Shutter speed 60-1/8000sec, Bulb to 30mins ISO sensitivity 64-25,600 Exposure modes P, A, S, M, Bulb, Time, HDR, My Mode, Movie Metering options ESP, Centre-weighted, Highlight, Shadow, Spot Flash modes External: Auto, Red-eye reduction, Slow sync, 2nd curtain, Fill-in, Manual connectivity WiFi, Bluetooth, Micro HDMI, USB-C, Mic, Headphone weight 997g including battery and memory card, 849g body only Batteries 2x BLH-1 Rechargeable Li-ion Storage 2xUHS-IISD
lcd
Vari-angle 3-inch 1,037,000- dot touchscreen Viewfinder
EVF with 2.36 million dots
features
Once again, Olympus has been innovative and introduced some exciting and useful new features
build quality
The E M1X is a robust, solid feeling camera with weather sealing and locks to make it last
HANDLING
The control layout is good, but the menu system could do with some work, some features are buried quality of results
There are no surprises with the results, the quality is good for a 20MP Micro FourThirds camera value for money
It's a high end camera but the price seems steep for a model with a FourThirds type sensor
Overall
Olympus OM-D E-M1X Review
It's important to consider the whole system rather than just the camera. It's very capable and has some clever features that help get great results in difficult situations
Add your review
Best Olympus OM-D E-M1X prices in the US ?
Best Olympus OM-D E-M1X prices in the UK ?
MORE DEALS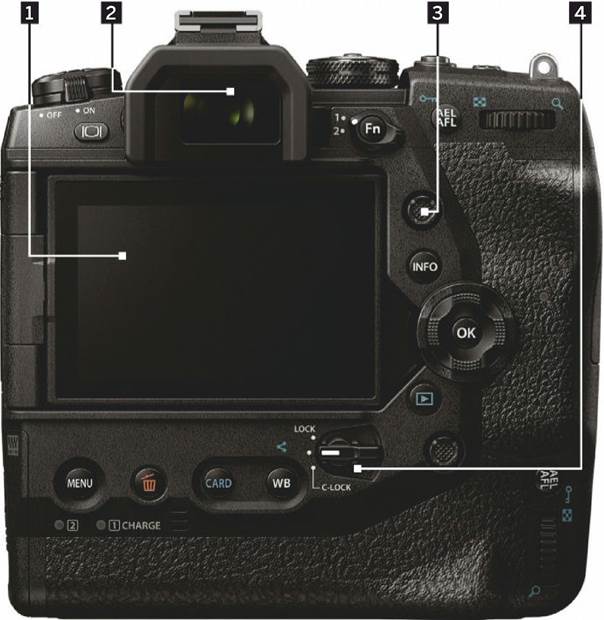 1 vari-angle screen
The three inch touchscreen is on a vari angle hinge, making it useful for vlogging
2 viewfinder
At 2.3m dots, the EVF resolution matches the E M1 II's, but magnification is only 0.83x
3 dual joysticks
— Two joysticks let you set the AF point quickly while looking in the viewfinder
4 c-lock
The C Lock is customisable to enable it to lock only the features you want locked