TIME ON TEST: Six months
REVIEWER: Steve Withers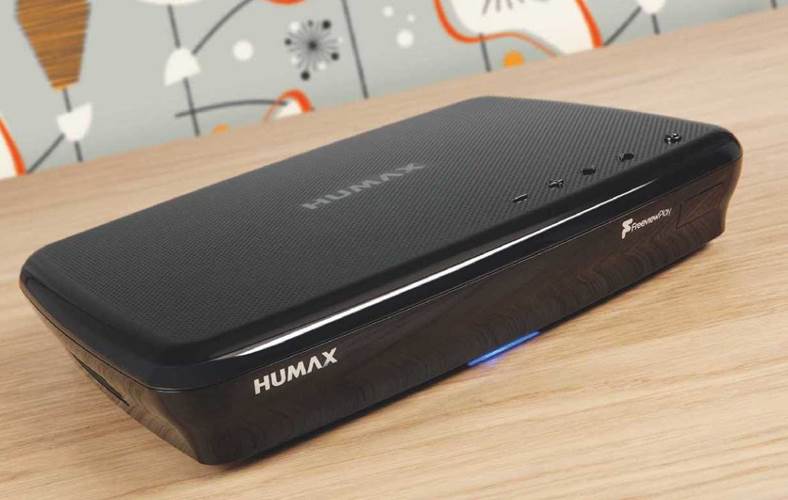 AV INFO
Freeview Play PVR with 500GB HDD
POSITION: Humax's premium PVR model
PEERS: Virgin Media V6; Sky Q Silver
7Review earns Amazon affiliate commissions from qualifying purchases. You can support the site directly via Paypal donations ☕. Thank you!
THE HUMAX FVP-5000T was the first Freeview Play recorder to incorporate three tuners, allowing you to record four programmes while watching a fifth. It was released towards the end of last year, which is when I picked one up to replace a faulty Humax YouView recorder.
The FVP-5000T is available in three models, each with different storage capacities.
What's good about it?
Humax has been making Freeview recorders for long enough to know what it's doing, so most aspects of the FVP-5000T seem well thought out. There's a seven- channel/two-hour EPG (electronic programme guide) that shows you the next eight days. Rather than use a thumbnail image in the corner, the EPG appears in a semi-transparent form over the channel you're on.
Thanks to Freeview Play you can also go back seven days and watch programmes via the various catch-up services, in the unlikely event you forgot to record something with all those tuners. The FVP-5000T has BBC iPlayer, ITV Hub, All 4, Demand 5 and the UK TV Play app, which gives you access to programming from Dave, Really, Yesterday and Drama.
There's also Freeview Explore, which provides highlights from all the catch-up players on one well-designed page, and the similar Top Picks which provides a content selection page. It only covers Live TV, Recordings and On-Demand programming, but tracks your most used channels and presents them in the Live TV section, thus providing a handy shortcut.
In terms of actually recording programmes, the Humax hasn't put a foot wrong in six months, never missing the start or end of a programme that I've set to record.
Although if you're worried about missing part of a recording, there's the option to 'pad' them at the start and end.
You can also chase play, which is the ability to start watching a recording before it has ended. I use this feature a lot, as a way of avoiding advert breaks. My only minor complaint is that when you select the recording, the Humax defaults to 'Watch Live' rather than pulling up the recording. As a result I often accidentally start watching the live programme.
One final moan is that when I've recorded multiple episodes of a series, the FVP-5000T defaults to the most recent recording rather than the first. It's hardly a disaster, but does mean I need to check I've chosen the correct episode.
'The Humax FVP-5000T is a feature-packed and sophisticated approach to the modern Freeview tuner'
The obvious big selling point of the FVP-5000T is that it has those three built-in tuners, which Humax claims will allow you to record four programmes while watching a fifth. In reality that depends on which multiplex the channels are on, but with its three-tuner architecture the Humax is certainly capable of recording four channels while allowing you to watch a fifth.
In actual fact with a bit of jiggery-pokery, you can even record five channels while viewing a sixth. To achieve this remarkable feat, you need to set a timer reservation for one of the programmes and then press the manual record button for another. It's unlikely you'll ever need to record five programmes simultaneously; I certainly never have, with three being the most for me. However it's comforting to know that you never need miss any of your favourite shows.
What's not so good about it?
The FVP-5000T doesn't have any kind of front display, aside from a blue light, which annoys me more than I thought it would. Aside from often not being able to tell if the recorder is even on, you also can't easily tell what channel is currently selected.
My previous Humax YouView box had a front display, and I would often look to see the elapsed time on a recording I was watching. Obviously I can find out by using the remote, but that just isn't as fast as simply glancing at a front display.
It isn't a major issue because I don't really use the Netflix app on the Humax, but if you plan to you should be aware that the recorder is locked to 50Hz, which means that 24p content suffers from judder.
One feature of the FVP-5000T that really appealed to me was the opportunity to use DLNA to watch recordings on a TV in another part of the house. Unfortunately I have never been able to get this feature to work properly. It's a by-product of my job that a lot of TVs pass through my door, and none of them has been able to properly stream recordings from the Humax's HDD.
Some TVs can't see any of the recordings, some can see them but not play any of them, and a couple have managed to play the SD recordings. However I have never managed to stream a single HD recording from the FVP-5000T to another device, which is very frustrating. Since the only common factor is the recorder itself, I'm laying the blame for this issue firmly at the feet of Humax.
1. The FVP-5000T can pair with Humax's H3 smart player and Eye camera
2. As well as these rear connections, the PVR has a side-mounted USB input
SPECIFICATIONS
HDD: Yes. 500GB TUNER: Yes. 3 x Freeview HD CATCH-UP SERVICES: Yes. BBC iPlayer, ITV Player, All4, Demand 5, UKTV Play CONNECTIONS: Aerial in/out; composite video/stereo audio; optical digital audio output; HDMI v1.4; Ethernet; 2 x USB (1 x side-mounted) DIMENSIONS: 280(w) x 48(h) x 200(d)mm WEIGHT: 1kg
FEATURES: Wi-Fi; Freeview Play; timeshifting; app with timer-scheduling and local streaming available; DLNA server and media player; record 5+ channels simultaneously; SMB/FTP access; compatibility with H3 and Humax Eye; media playback from USB; Top Picks; Smart Search; universal remote; apps incl. Netflix and YouTube
Should I buy it?
The Humax FVP-5000T is a feature-packed and sophisticated approach to the modern Freeview recorder. Not only does it allow you to record up to five channels simultaneously, it also provides a well-designed user interface that is both attractive and effective. It remains the flagship recorder from Humax, is competitively priced and, minor foibles aside, the best choice currently available.
VERDICT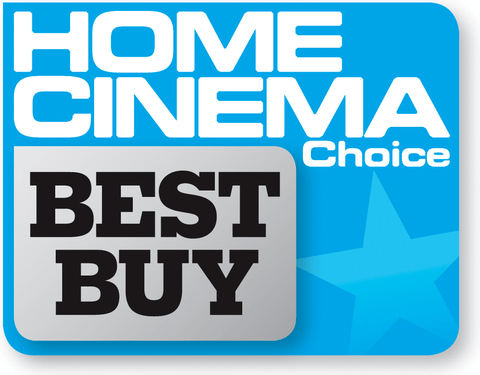 Highly Recommended
Humax FVP-5000T Review
This excellent Freeview recorder ensures you'll never miss anything, even if it's unlikely you'll ever need to record four programmes at the same time.
Add your review
|
Read reviews and comments
Best Humax FVP-5000T prices in the UK ?
MORE DEALS