Building on the success of the popular 600 series, Neville Roberts auditions the latest headphone to join Sennheiser's ranks. Read our HD 660 S Review.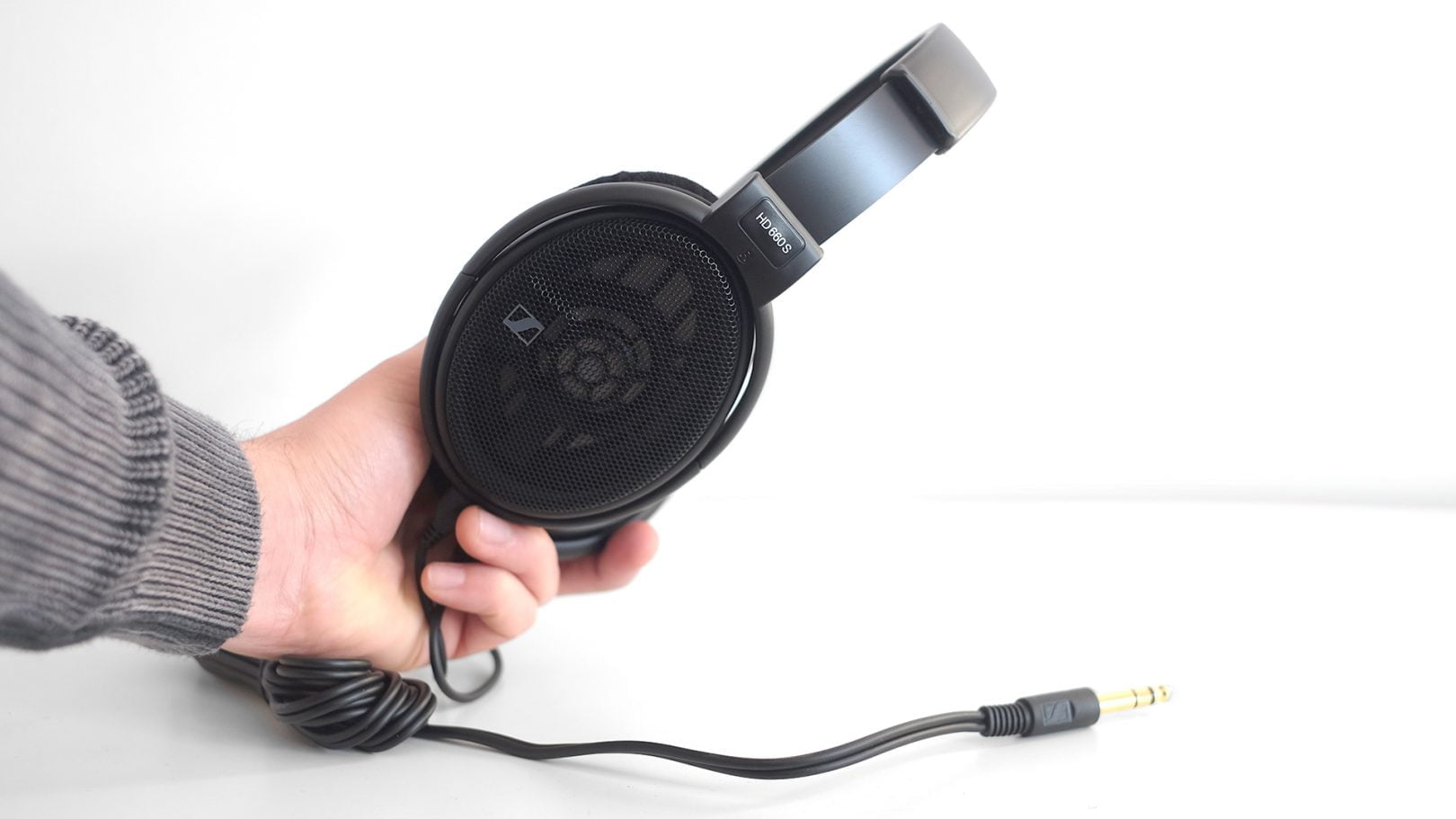 I remember some 20 years ago when Sennheiser first introduced the world to the HD 600 over-ear, open-back headphone. It was the debut model of the now legendary range, and this popular audiophile headphone is still being produced today. Since its launch in 1997, there have been additions to the range and this newest release builds on the success of the HD 650. All of the models up until now have been 300 ohm dynamic headphones. However, the HD 660 S has a lower impedance of 150 ohm and makes use of a new and improved transducer design that is intended to deliver a lower harmonic distortion. This lower impedance is intended to make the headphone work well with a far wider range of equipment, including high-quality portable music players.
The acoustic design has been improved and Sennheiser's proprietary transducer employs a specially manufactured precision stainless steel fabric, contoured to the shape of the diaphragm. The transducers are selected and paired by hand to ensure tight tolerances of ±1dB. The extremely light aluminium voice coils are designed to provide a good impulse response. The new matt black and anthracite finish looks very smart although the transducer supports can look a bit plasticky. The ear cushions can be easily replaced and, as with its predecessors, the HD 660 S' elliptical ear cups and thick padding on the headband – combined with an overall lightness – means that it is comfortable to wear throughout the reviewing processes.
The headphone can be connected to either a balanced or a standard unbalanced output and includes suitable cables for either option.
These detachable 3m connecting cables are made from highly conductive OFC copper. At the headphone end are the traditional Sennheiser two-pin connectors and at the amplifier end is either a 6.35mm stereo jack plug or a balanced 4.4mm Pentaconn jack plug. A 6.35mm-to- 3.5mm jack adapter is also provided.
Sound quality
After 24 hours running in time to ensure that the drivers have properly settled in, I connect the HD 660 S to my HD83 valve headphone amplifier and spin a vinyl version of Mussorgsky's Pictures At An Exhibition played by the Orchestre de la Suisse Romande. The opening trumpet blasts that welcome in the visitors to the exhibition are suitably stately and magnificent. They are bright, but without sounding harsh and I have no sense of the headphone breaking up or distorting as the piece progresses. As the mood changes to the slightly sinister and mischievous piece, The Gnome, the HD 660 S adapts itself well to the gentle tinkling that then rapidly scampers into the following
7Review earns Amazon affiliate commissions from qualifying purchases. You can support the site directly via Paypal donations ☕. Thank you!
DETAILS – HD 660 S Review
PRODUCT Sennheiser HD 660 S
ORIGIN Germany
TYPE Over-ear, open- back headphone
WEIGHT 260g
FEATURES
• 38mm dynamic drivers
• Quoted sensitivity: 96dB/mW
• 3m cable with 6.35mm jack; 3m cable with 4.4mm Pentaconn balanced connector
• 6.35mm-to- 3.5mm jack adapter
DISTRIBUTOR Sennheiser
UK TELEPHONE 0333 2408185
WEBSITE en-uk.sennheiser.com
crescendo and ably demonstrates the commendable top-end response. Skipping forward to The Great Gate Of Kiev, the music is both powerful and commanding. The headphone does a fantastic job of reproducing all the fullness of the orchestra and I find myself totally immersed.
Elton John's Wonderful Crazy Night has a punchy well-controlled bass that really propels through the music. Elton's vocals are vibrant and have a great presence throughout. The almost honky-tonk piano has real character and presence while the backing instruments also reveal a distinctive sound, which is very well conveyed by the headphone.
Simon and Garfunkel's Cecilia highlights that the HD 660 S doesn't cower into the corner when there is plenty going on in the music. All of the various lines of activity in this recording are beautifully presented and clear. The pumping bass drum is tight, punchy and well controlled and, although the vocals are bright in this particular recording, there is no edginess or harshness to the voice. Front-to-back and side-to-side imaging is good, but perhaps not quite as deep and wide as with the more expensive HD 800 S (HFC 411).
To see how well it performs with a solo instrument, I turn to a recording of JS Bach's Partita in F major played on the lute by Nigel North. Once again, all the character of the lute and the delicate fingering is splendidly conveyed – the music is tuneful and captivating and the precision and refinement is simply wonderful.
Conclusion
This impressive headphone is easily as comfortable to wear as its predecessor and it feels as though Sennheiser has taken the level of refinement up a notch. It requires some run-in time to give its best, but once done it puts in a consistently strong and satisfying performance
HD 660 S Review: OUR VERDICT
Recommended
HD 660 S Review
High-quality sound and good comfort levels at a very attractive price
PROS
Comfort levels
Effortless listening with a detailed yet smooth top-end performance
CONS
Transducer supports look plasticky
Add your review
Best HD 660 S prices in the US ?

$

146.00
1 new from $146.00
in stock


$

449.00

$499.95
7 used from $199.95
3 new from $449.00
in stock

Best HD 660 S prices in the UK ?

£

414.94
1 used from £414.94
in stock

MORE DEALS