Today's Show is a review of the Bookart A10, their 10th-anniversary speaker. I must admit that working on this review led to some significant changes in my perspective. I believed I had a good understanding of the Bookart sound, having reviewed several of their speakers last year. Notably, the Bookart S400 Mark I left a lasting impression and remains one of my reference speakers. It had a sound I was familiar with. However, when I unboxed the A10 and set it up, I quickly realized that it sounded nothing like the S400. Read our Buchardt A10 Review.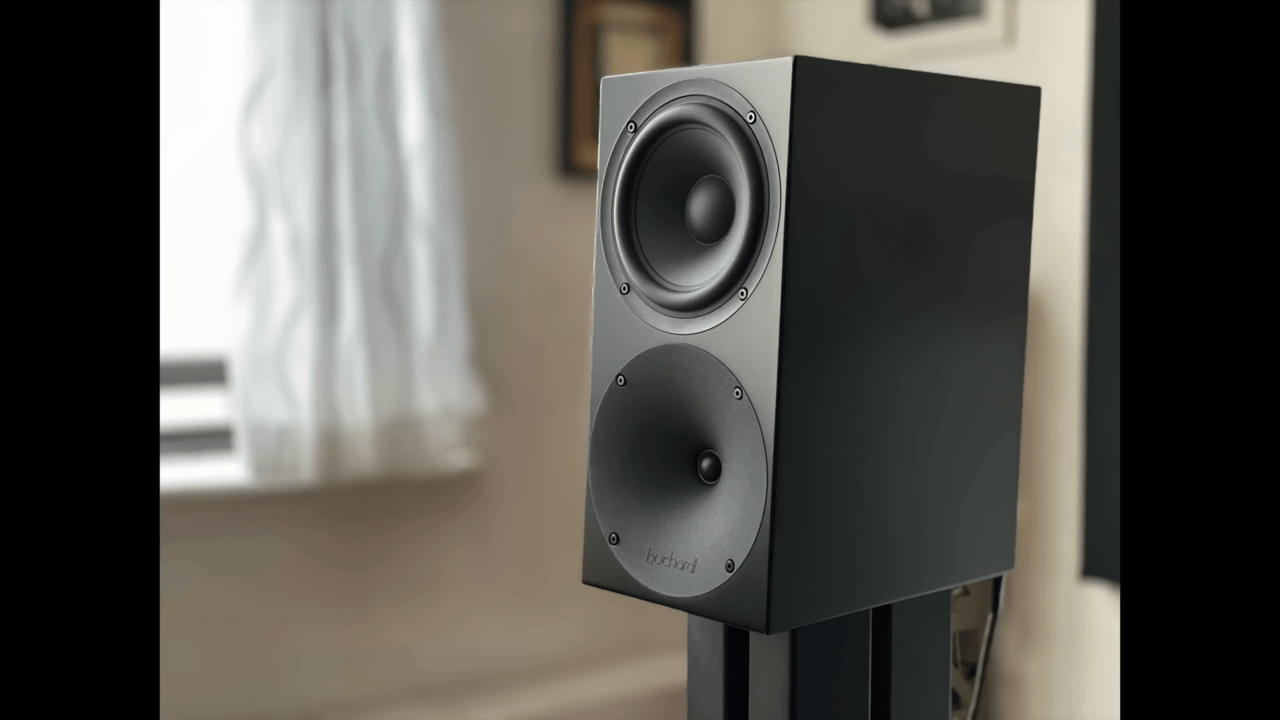 The most striking aspect of the A10, a rather compact speaker standing at less than 15 inches tall, is its exceptional bass performance. It's not just about the quantity of bass; it's the quality that sets it apart. The bass is remarkably fast, clear, and tight, extending down to a specified 28 Hertz, with an astonishingly precise response of ±1dB and ±12dB. In all my years of reviewing speakers, I've never encountered a speaker this small that could deliver such high-quality bass.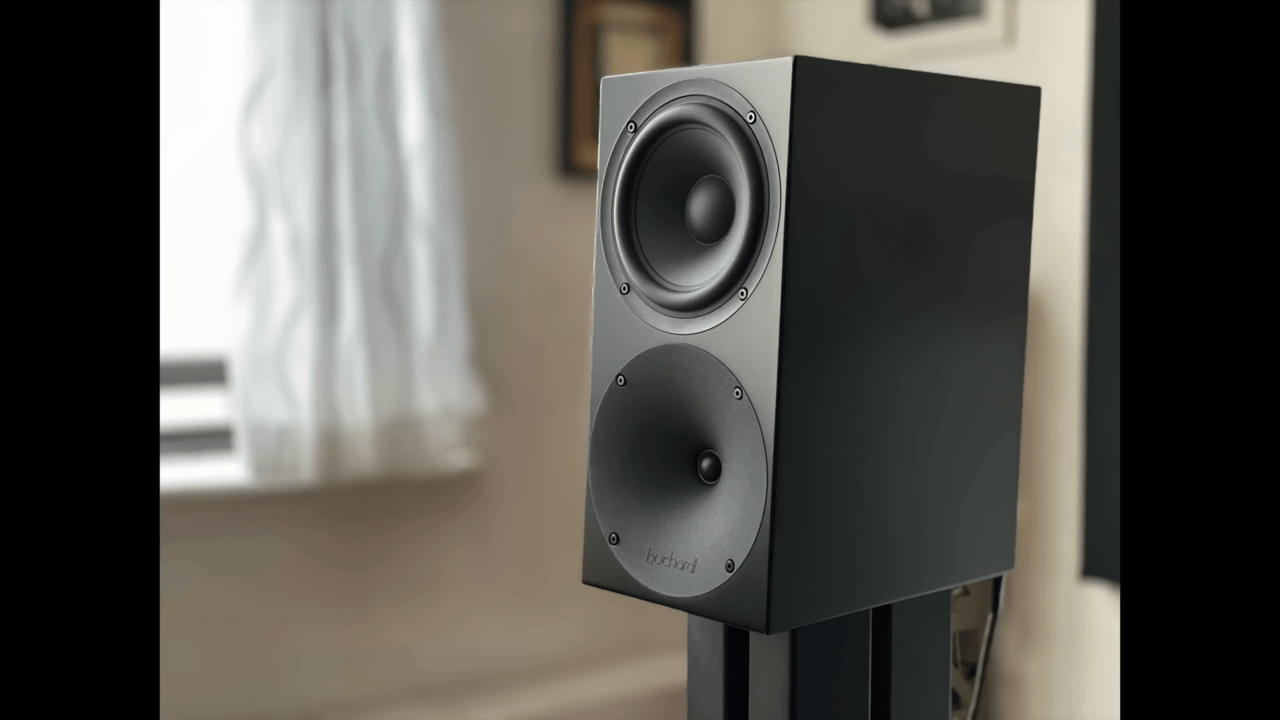 It's important to note that the A10 is an active, powered speaker, which is a category I haven't been particularly interested in. However, I've recently reviewed other active speakers like the Genc G3, which I quite liked, and the Elac Navas a couple of years ago, which is another active speaker but without any DSP or electronics. The A10 falls into a different category of active speakers for me.
It's worth mentioning that most users who purchase Bookart's active speakers, such as the A500, use them in wireless setups. I, however, opted for a wired connection for this review. Nonetheless, it's worth noting that the A10 offers the option for wireless use.
The A10 exhibits the familiar Bookart design with its signature deep waveguide surrounding the aluminum dome tweeter, unlike other Bookart speakers with soft dome fabric tweeters. The 6.5-inch paper cone woofer is the standout feature, manufactured by the Danish company Purifi. This specific version of the woofer is exclusive to Bookart and boasts three voice coils, each driven by its dedicated 50-watt Class D amplifier. Additionally, a fourth Class D amplifier powers the aluminum dome tweeter. It's essential to emphasize that the woofer is rather expensive, as a similar model from Purifi costs $ each.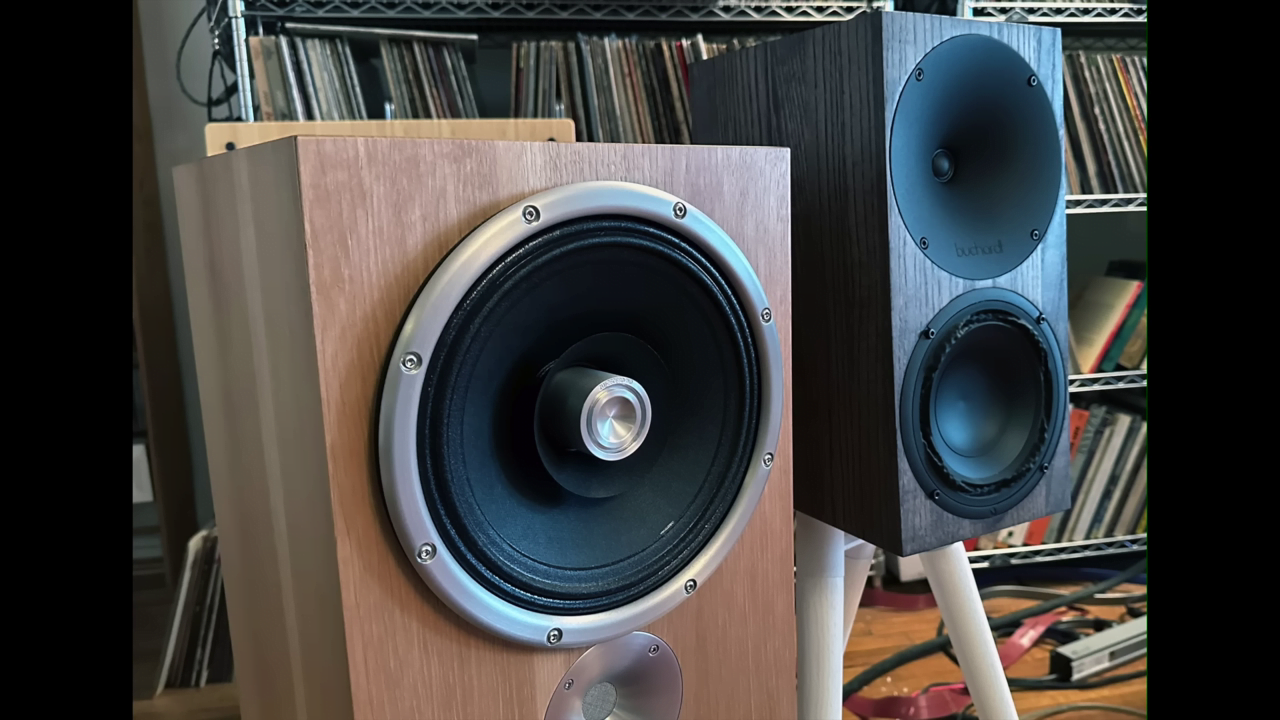 Turning our attention to the rear panel of the A10, there's an interesting point to note. It states "Made in Denmark" and "Made in China." The "Made in China" label applies to the electronics inside the cabinet, while the cabinet itself, constructed from solid European Ashwood, is made in Denmark. The Purifi driver is also made in Denmark, and the tweeter is crafted in Indonesia. The final assembly and quality control for the speaker are conducted in Denmark. The A10 comes with a five-year warranty for the speaker and a four-year warranty for the electronics when registered with Bookart.
While most users of Bookart's active speakers prefer wireless configurations, I opted for a wired connection for this review, with the analog signal being immediately converted to 24-bit/192kHz PCM digital to facilitate the speaker's DSP capabilities. The A10 offers a compelling feature known as "Master Tunings," which allows you to customize the sound to your liking. You can choose from various curves, including "Warm" for a fuller sound and "High Pass," among others. With ten different Master Tunings available, it's easy to experiment and create a unique sound for your A10.
7Review earns Amazon affiliate commissions from qualifying purchases. You can support the site directly via Paypal donations ☕. Thank you!
See also TOP 10 Subwoofers
RECOMMENDED VIDEOS FOR YOU...
In terms of design, the A10 is best suited for small to midsize rooms and isn't intended for high-volume playback. It may not replace a dedicated subwoofer, despite its impressive bass performance. While I find the A10 to be an incredible speaker with exceptional transparency, I still lean towards the sound of passive Bookart speakers, such as the S400 Mark I, which offers a different character and is more relaxed, making it my preferred choice.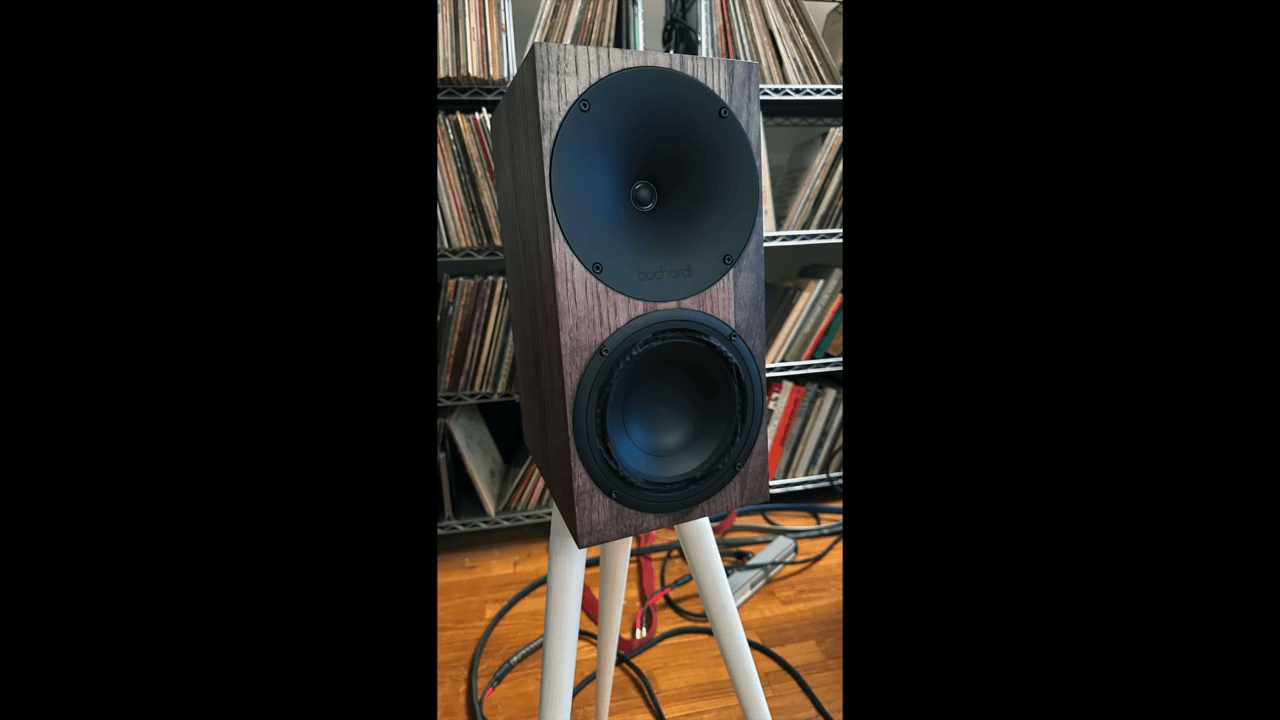 In conclusion, the Bookart A10 10th-anniversary speaker is a remarkable product, offering incredible sound quality and flexibility, especially for those who prefer a compact, active speaker. However, it's not a one-size-fits-all solution, and your preference may lean towards the passive Bookart speakers, depending on your specific needs and taste.
Best Buchardt A10 prices ?
MORE DEALS

See also TOP 10 Subwoofers