The 700 Series receives a helping of tech from the flagship 800 models. EdSelley sees how the smallest speaker fares B &W's 700 Series has long had the job of taking ideas from the 800 range and bringing them to a vaguely terrestrial price point. For this third iteration, the principle is the same. Read our Bowers and wilkins 705 S3 Review.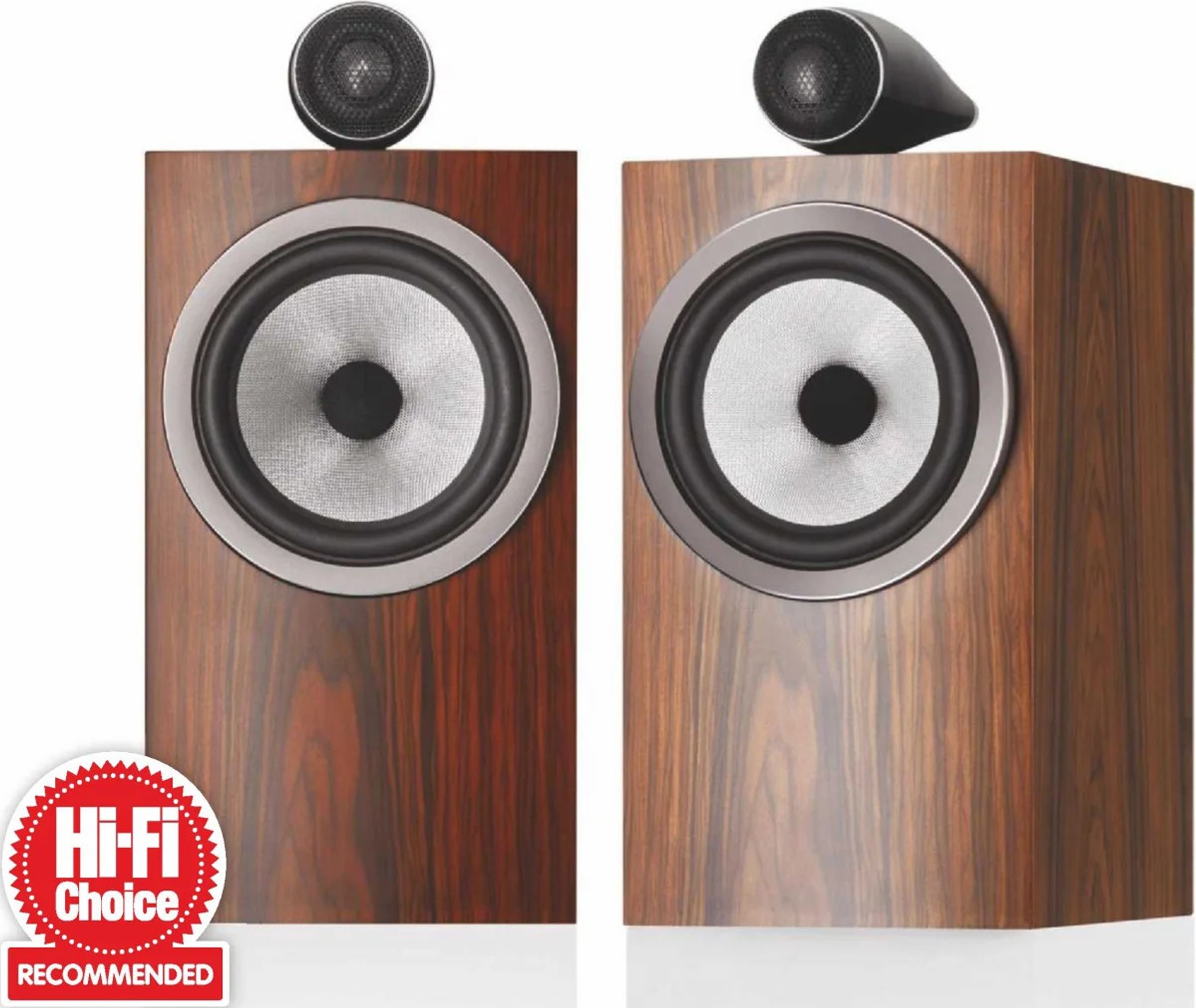 With the 705 S3, this includes changes to the tweeter in the shape of tweeter-on-top. The new housing is longer, more solidly damped and better isolated than before. It comes in the shape of the 25mm carbon dome unit used previously.
This hands over to a 165mm 'Continuum' mid/bass driver, which is also materially similar to before. What has changed is the way it is mounted in the cabinet, employing a new module to contain it and prevent unwanted interference.
DETAILS
| | |
| --- | --- |
| PRODUCT | Bowers & Wilkins 705 S3 |
| ORIGIN | UK/China |
| TYPE | 2-way standmount loudspeaker |
| WEIGHT | 9.6kg |
| DIMENSIONS (WxHxD) | 192 x413 x337mm |
| FEATURES | 25mm tweeter-on-top carbon dome; 165mm Continuum mid/bass driver ; Quoted sensitivity: 88dB/1W/1m (8ohm) |
| DISTRIBUTOR | Bowers & Wilkins |
| WEBSITE | bowerswilkins.com |
The cabinet sees more substantial revisions. Bracing has been upgraded so it is substantially stiffer and more inert, while the front panel now has a curved profile. The curve mimics the principle of the multi-layer ply arrangement in the 800 Series, where the drivers are sited at the stiffest point of the curve. There are some other welcome touches too, like the revised speaker terminals that are arranged horizontally and look and feel rather more substantial than before. Combined with the black, white and wood finishes, the 705 S3 feels worth the asking price. The FS-700 S3 dedicated stand is available at an additional cost of £
Sound quality
As there wasn't a great deal wrong with the previous 705 (HFC 430), it should not come as a huge surprise to find that this new model puts in a strong showing. The revisions to the cabinet deliver real benefits to the speaker's ability to disappear into the soundstage it creates. Listening to the unplugged version of Emily King's Can't Hold Me Now, the 705 S3 vanishes into a three-dimensional image that extends beyond the position of the cabinets themselves without making King herself feel disproportionately large or diffuse. This is helped by tonal realism that is exceptionally good. There's nothing overtly showy about how the Bowers & Wilkins goes about delivering voices and instruments, but the longer you listen the more effortlessly convincing it becomes.
Audio memory is a fragile thing, but there is sometimes a sense that the older 705 Signature could sound fractionally more exciting, but it would be a stretch to call the 705 S3 dull in any way. Bass extension is also usefully deep for what is a relatively small cabinet. No less importantly, it displays the same agility and detail as the upper registers.
The most significant area of improvement is that this is a more forgiving speaker than its predecessor. The Bowers & Wilkins strap line of 'Studio sound comes home' has been achieved in that this is an accurate and detailed speaker, but one that is able to handle the not terribly hi-fi rumblings of Acid Arab's Leila without making the flaws too apparent. It also shows itself to be happier on the end of less expensive equipment than I remember the older version being. A significant amount of testing takes place with Rega's talented but significantly cheaper Elex MK4 (HFC 500) and the performance suggests this is an ideal upgrade for less expensive electronics.
7Review earns Amazon affiliate commissions from qualifying purchases. You can support the site directly via Paypal donations ☕. Thank you!
See also TOP 10 Subwoofers
RECOMMENDED VIDEOS FOR YOU...
Conclusion
It probably isn't too surprising that the 705 S3 doesn't rewrite the script of what the 700 Series does as Bowers & Wilkins is entirely happy with it. What it instead offers is an ongoing refinement of the concept that makes for a better listening experience and one that can be enjoyed across a wider spread of partnering equipment. This is an extremely capable and engaging speaker that is likely to win many listeners over to its way of doing things •
OUR VERDICT
Recommended
Bowers and wilkins 705 S3 Review
A talented speaker that will drop into a wide selection of systems and delight in almost all of them
PROS
Detailed, spacious yet forgiving presentation
well-made and attractive
CONS
Can lack a little excitement
Add your review
Best Bowers and wilkins 705 S3 prices in the US ?

The top of the line bookshelf model 705 S3 2-Way Stand Mount Loudspeaker uses the exact same solid body external tweeter you get on the 702 S3 and 703 S3 models. It has a 6 Continuum cone midbass driver with the curved cabinet. If you are into great bookshelf speakers, like we are here at Audio...

Best Bowers and wilkins 705 S3 prices ?
MORE DEALS

See also TOP 10 Subwoofers