Digitise real-world objects
This might be the most futuristic gadget we've ever seen in the Computeractive office, which makes its affordable price all the more remarkable. It's roughly the opposite of a 3D printer: you start with an object that already exists, which could be anything from your head to an ornament that you want to replicate, and capture a digital model of it that you can manipulate in 3D-modelling software (such as 123Design), whether as the basis for an art project, to output via a 3D printer, or just for fun.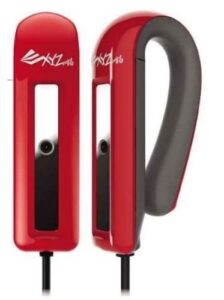 And it really is fun – at least in principle. The first problem we had in practice was that the 3D Scanner uses Intel's RealSense technology, which is good because It standardises things to work with any PC, but also bad because when we tried it with PCs that already included Intel RealSense cameras (the feature Windows 10's 'Hello' face-recognition security relies on), the scanner conflicted and refused to work. This will presumably get fixed as RealSense develops.
Other PCs were also reluctant, but this turned out to be mainly because the 3D Scanner needs a fully powered USB port (the kind with the lightning symbol next to it). Once we'd set it up with a suitable machine, it worked as it was meant to – sort of.
The scanning process is a bit like taking a panorama photo with your phone. You hold up the scanner, which feels like a cross between a stapler and a set of curling tongs, and move it carefully around the object. A wobble will spoil the scan, and it's tricky to keep the trailing wire out of the way, especially if you're right-handed. To scan a live person, they have to keep very still.
SPECIFICATIONS
Handheld Intel RealSense camera • Scan volume 50x50x50mm to 400x400x25mm or 300x600x600mm • USB 3.0 port • Requires 4th generation or later Xitel Core 15 processor and Windows 8.1 or later (64-bit) • One-year warranty
7Review earns Amazon affiliate commissions from qualifying purchases. You can support the site directly via Paypal donations ☕. Thank you!
When it worked, we got convincing scans, albeit after a bit of cleaning up.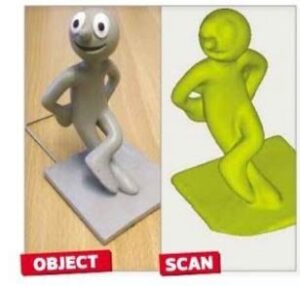 You don't get ultra-fine detail, but you can recognise objects, and simple shapes are captured well. The resulting .obj or .stl files can be edited in free apps such as 123Design (www.snipca.com/21022) or 3DSlash (www.snipca.com/21021).
VERDICT:
When It works, this Is a good-value accessory for 3D enthusiasts, but we still await that foolproof version