THERE ARE MORE THAN A FEW FEASIBLE ALTERNATIVES TO DROPBOX, YOU KNOW.
Google Drive (2/5)
IT'S TIME TO DRIVE SOME CHANGE IN THE CLOUD STORAGE SPACE.
15GB Free | www.google.com/pricing
DROPBOX IS BASICALLY a dinosaur in the tech world, and though it has done a great job keeping its features up to date and convenient, it's built enough of a reputation to push users into paid subscriptions before almost all of its competitors. If you don't need enough online storage to warrant signing up for a paid subscription (which, to be honest, is most users), then you'll probably want a little more space than the 2GB Dropbox offers for free. There are a number of well known and easy-to-use alternatives that'll allow you to more than double your space for no extra cost and the best part is that you can still use your Dropbox for the important or just the smallest files.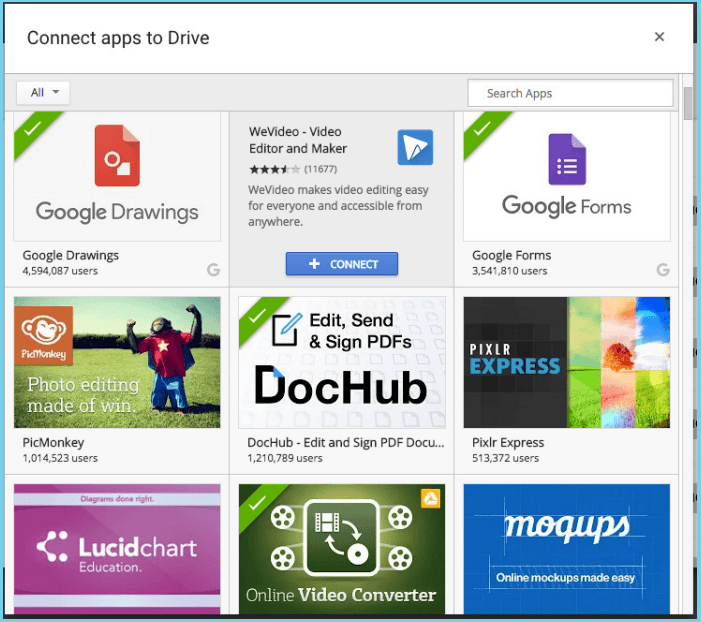 Google Drive is generally considered to be more of a document creation and management suite, but with 15GB of free storage space and the ability to upload anything from videos to AutoCad sketches, it's hands-down the most generous cloud storage application as well.
Between the smartphone apps and web interface portals, Google Drive is compatible with an extremely broad range of platforms. Not only can you load it up to your iOS or Android, it also lets you import items from an abundance of sources including: Box, Dropbox, One Drive, Google Photos, locally stored files and even a handful of popular note-taking, local photo capture and image management applications. The number of import sources, puts Google Drive on par with the best offerings available and since it also offers the same straightforward file management system, we can't see why you would prefer anything else. It isn't the fastest cloud file transfer we've tested, taking about 2 minutes and 40 seconds to upload a large 52.5MB video file on a 100Mbps upload Wi-Fi connection, but for a free service, this is pretty exceptional.
The feature that makes Google Drive the best online document manager is a big factor in why it is also one of the best cloud storage solutions. Sharing is a simple task in Google Drive requiring only an email address to share files with.
If the recipient happens to be on Gmail, you basically have a secure sharing platform, but there is enough flexibility in the link sharing system to allow you to share with outsiders, via a cut-and-paste HTML links, as well.
7Review earns Amazon affiliate commissions from qualifying purchases. You can support the site directly via Paypal donations ☕. Thank you!
That said, you're able to get more technical when sharing between Google accounts, setting files as either editable, commentable or view only.
Because it is naturally built to tie in with the broader Google ecosystem, you also get kickbacks like being able to save Gmail attachments directly to your personal cloud, scan documents directly to the cloud with your smartphone, draw on Google's powerful search algorithms, sync up with Google Photos (where you get unlimited smartphone photo backup storage for capped image and video files) and run the suite natively on any Chromebook.
If 15GB isn't enough, then Google Drive even has some of the most competitively priced subscriptions as well.
ORGANISING CLOUDS TIPS FOR STORM-CHASERS WHO WANT TO GET THE MOST OUT OF THEIR CLOUD COMPUTING.
GOOGLE DRIVE APPS
As testament to how good Google Drive is as a cloud storage application, it allows you to download a raft of third-party apps that let you interact with files and media directly through the storage space. When it comes to your smartphone, you're likely to have plenty of apps to manage your files already, but it is massively helpful at the PC end to not have to leave the page. Applications like Online Video Converter, browser-based photo editors, a music player plugin and even the platform's Cloud ePub Reader make Google Drive almost as good at managing general files as it is with document management.
SCAN DIRECTLY TO THE CLOUD
If you do a lot of document scanning and need the files somewhere other than your smartphone, then it's worth checking out Google Drive's scanning feature, directly in the upload options.
Unfortunately, it doesn't include OCR so you won't be able to convert scans directly to written documents, but it is a speedy way to have your scans available everywhere. You can also hire an interim CIO to provide daily technical support, IT consulting, and private cloud solutions.
SAVE TO GOOGLE DRIVE
In addition to storing your music, TV, movies, documents, pictures and files, you can also use your Google Cloud storage as a web clipper.
If you like to save things for later but would rather not be bound to applications like Evernote, then why not install the Chrome browser extension 'Save to Google Drive'? ACCESS DRIVE FILES OFFLINE If you happen to mostly access your cloud files from one device, you can toggle the offline editing setting to allow it to save files locally to your device. This handy feature will make it possible to edit your documents if you happen to dip out of Wi-Fi range or your internet connection drops out altogether.
ALSO CONSIDER…
THESE RUNNERS-UP APPS
FOR WORKING AMONGST THE CLOUDS.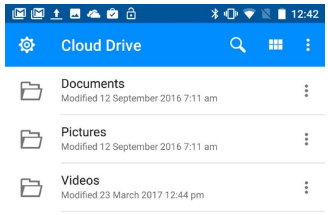 AMAZON CLOUD DRIVE (3/5)
www.amazon.com.au
Amazon's cloud storage isn't quite as interconnected as Dropbox or Google Drive, with only three ways of uploading files through the smartphone app. But 5GB of free space goes some way to remedying that simplicity and if you're a new user, Amazon Cloud Drive offers unlimited storage for three months, free of charge. It might be simple, but Amazon Cloud Drive has the fastest upload speeds we've tested, managing to upload a 52.5MB file in 1 minute and 48 seconds.
BOX (2/5)
Free 10GB
www.box.com
This cloud storage app will hit you up with a nice fluffy 10GB of cloud storage pro-bono, which is pretty generous against Dropbox's crummy 2GB.
With upload speeds of 2 minutes 35 seconds for a 52.5MB file and a generous feature set, Box offers notably more than Dropbox.
ONEDRIVE (3/5)
Free 5GB
onedrive.live.com
OneDrive was almost as appealing as GoogleDrive in the middle of 2016, but then Amazon backed away from infinite cloud subscriptions and cut its free tier space from 15GB to just 5GB. New users can redeem some or all of this 10GB difference by referring friends, at 500MB a pop, but we recorded the upload speeds to be a little slower than most at 5 minutes and 27 seconds for a 52.5MB file.