Hold the front page: this is the first time we've seen a mesh router system that undercuts the price of BT's Whole Home Wi-Fi. And with BT having just put up the price by a tenner, Tenda's cute little cubes look even better value. Too good to be true? Sadly, yes. Read our Tenda Nova MW6 Review.
Mesh routers differ from ordinary Wi-Fi routers in that multiple nodes communicate with each other, not just to and from a single base unit. To do this they use a 'backhaul' network, distinct from the network your devices connect to. At least, that's the principle. In some cases the backhaul happens over the same network. This is one of those cases, and because of that, adding
Cheaper than BT Whole Home Wi-Fi, but not as fast
more nodes slows everything down.
That made our testing process a bit of a rollercoaster: when we plugged in the first box and logged on to it from our Wi-Fi devices, the Nova gave us brilliant connection speeds at close range. To be fair, even when we spread the other nodes (you get three) around our test home, we got better results in distant rooms than you'd expect with any traditional solo router. But you could still do significantly better with BT's Whole Home Wifi or one of its increasingly numerous rivals.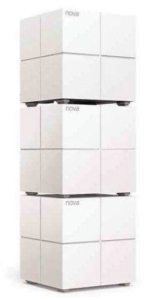 That's a shame, because unlike BT's system the Nova incorporates a base router, so you don't need to have a reasonably decent one already. Each node has two Gigabit Ethernet ports, so you can connect non-Wifi computers too. On the other hand, it has some odd omissions. We couldn't find any way to give a device a fixed IP address (at least not without faffing about with port forwarding), and you have to pick from three IP address ranges rather than choosing your own. Nor can you dictate which band (2.5 or 5GHz) each device connects on, although this didn't cause our devices any bother in practice.
7Review earns Amazon affiliate commissions from qualifying purchases. You can support the site directly via Paypal donations ☕. Thank you!
Worryingly, there's no support yet for IPv6, which the whole internet is currently upgrading to and will soon be essential. Tenda says an update will come in the future.
You do get a basic guest network option, which can turn itself off after four or eight hours, and some parental control to limit devices' internet access to specified times of day. But there's no way to block websites, and you have to do everything from Tenda's app – there's no web-page interface to use from a PC.
MAKING WI-FI GO FURTHER
Most of us by now have broadband with a Wi-Fi router, but it's still common to suffer unreliable or slow connections in rooms further away or through thick walls. If your router is very old, replacing it with an 802.11ac model is a good start, but it may not fix those signal black spots.
One solution is a Wifi extender, basically a second router. They can be fiddly to set up, though, and may still not cover all of a larger home.
Mesh networks are the new alternative, and work very well, so the only drawback is price. We've tested all the mesh routers we know of on the UK market.
Another option is powerline adapters, which send data through your electrical wiring. At each end, you just plug a unit into a mains socket.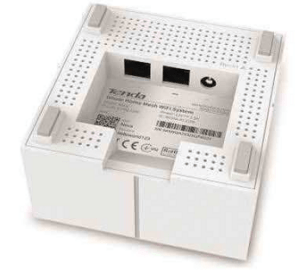 They generally work well, but it's impossible to predict the results until you try it in your house. TP-Link's AV2000 is one of the best-value high-speed kits at the moment.
VERDICT:
If you want to replace an ageing router with something that'll speed up Wi-Fi all round your house, it's an interesting low-cost option
ALTERNATIVE:
BT Whole Home Wi-Fi
Needs an existing router, but the combination of simplicity, features and performance is hard to beat
SPECIFICATIONS
Mesh routers • Supports 802.11n (2.4GHz) and 802.11ac (5GHz) • App requires Android 4.0 or iOS 9.0 or later • 100x100x100mm • 410g